A recent viral video showed the United States Coast Guard crew from the Legend-class cutter Munro intercepting a drug smuggling submarine in the Pacific. Switching between two camera angles, crew members from the Coast Guard leap onboard, slam down on the hatch, and yank out the occupants. They ultimately confiscated 17,000 pounds of cocaine, totaling $232 million, and detained five suspected smugglers. The video has made its rounds across social media, giving insight into a facet of the Coast Guard few know much about.
If you haven't seen the video yet, check it out:
Coffee or Die spoke to Lieutenant Commander Stephen Brickey, the public affairs officer of the U.S. Coast Guard Pacific Area. He described the wide range of law enforcement duties for which the crew of the Munro are responsible, pertaining to drug interdiction and beyond.
"The [law enforcement work] can be counterdrug, as you have seen in the video, or fisheries out in the Western Pacific, for example. National Security Cutters like Munro are the flagships of the [Coast Guard] fleet, incredibly capable and featuring advanced command-and-control capabilities, aviation support facilities, stern-cutter boat launch, and increased endurance for long-range patrols to disrupt threats to national security further offshore. So not only are they tremendously successful at the counterdrug mission, but they are truly national-level assets; that are deploying globally to further U.S. national security and foreign policy objectives."
He went on to describe what it takes to man a boat with these sorts of capabilities — 140 crew members populate the Munro, not to mention the support personnel on shore. They are all working together to make complex interdictions like this possible.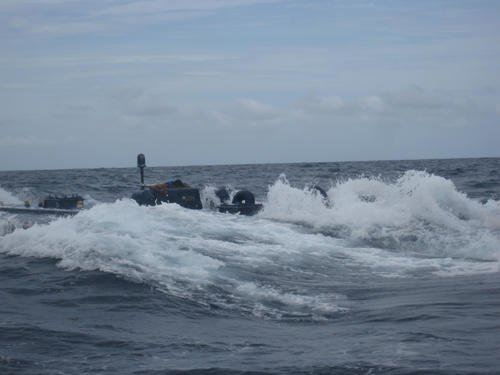 Anyone who has served in the military knows that for every firefight, there are countless hours spent on more inglorious tasks that may not make the headlines. Brickey described some of this work: "… after the dramatic boarding of the sub, the crews had to spend all night unloading the drugs and documenting what was found onboard." However, these administrative tasks are just as necessary as any others.
"Self-propelled semi-submersibles (SPSS), as we call them, are fairly rare (we sometimes refer to them as a 'white whale') and we usually only see a one to two a year," said Brickey. "They are home-built by the drug cartels at great cost (around $1 million) in the jungles of South America to avoid detection. They are built for one purpose — to smuggle as much contraband undetected as possible."
There are many risks associated with conducting these missions out in the Pacific Ocean. On top of leaping from a moving vessel onto a drug-smuggling submarine, the weather can be unforgiving. And the primary danger is the people they encounter.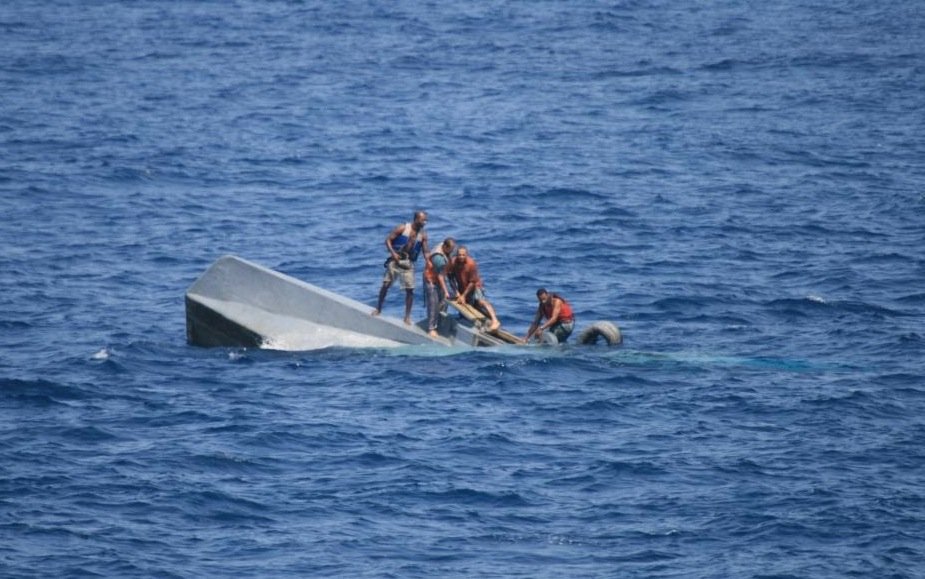 "Of course, we have no idea what's waiting for us under that hatch — how many people, what is their deposition — will they be compliant, do they have weapons?" said Brickey.
"On top of all that, it is a common tactic for the SPSS to attempt to sink the vessel when they realize they have been detected, thus sinking all the drugs (evidence) and any other intel. The vessels are built with scuttling valves just for this purpose. Obviously, this is incredibly dangerous for both our crews and the suspected smugglers. Our teams only have a minute or two to get control, access the situation, and determine whether the vessel they are standing on is actively sinking beneath their feet."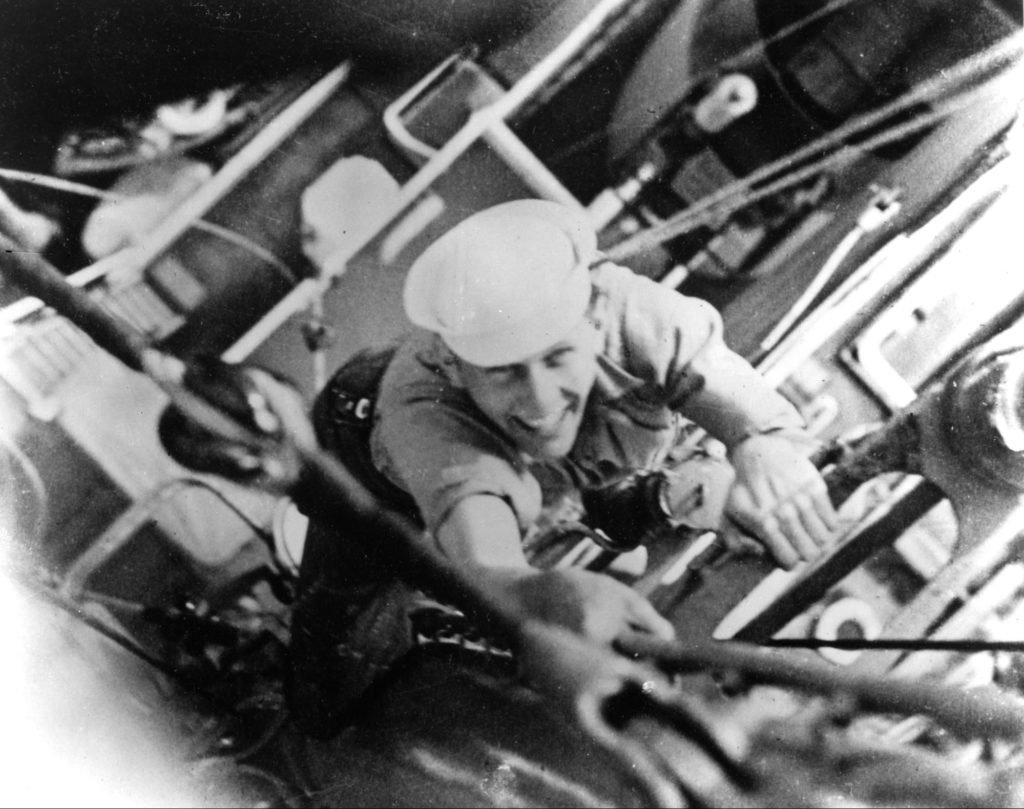 These are the factors that have to be taken into account when planning and conducting interdictions like the one in the video. And while SPSS interdictions are rare, Brickey made it clear that when they do occur, "they are almost always huge seizures."
The Coast Guard is conducting these types of missions off the shores of the United States on a daily basis — it may mean boarding a moving submarine, rescuing vessels in danger, or enforcing inspections of unreported ships at sea. Though we only see a snippet of the Coast Guard's purview in this video, it illustrates their preparedness and sheds light on some of their more life-threatening, drug-related operations.
The USCGC Munro is named after Signalman First Class Douglas A. Munro, the only Coast Guardsman to be awarded the Medal of Honor. In World War II, he died saving the lives of evacuating U.S. Marines at Guadalcanal. The crew of the USCGC Munro continue to work in the Pacific, bearing his name in his honor.