This article was originally published Oct. 20, 2021, on Free Range American.
The sound of rotor chop fills the sky, sending choking-thick smoke in tight-whipped swirls. Fire cracks and races furnace-hot below, consuming trees, vegetation, and structures, chasing animals, and forcing people to run panicked with what little they can and find safety. An AH-1 Cobra attack helicopters hover above, surveying the devastation. Other choppers fly by as comms crackle in the pilots' headsets while an air tanker sets up for a pass.
It may sound like a war scene from 1967, but it's a sight that could have been seen in many places throughout the American West up until Saturday — more than a couple of dozen Cobra attack helicopters that once flew combat missions over Vietnam have been flying wildfire-fighting missions in the US for almost two decades.
The US Forest Service took ownership of 25 retired Bell AH-1 Cobra attack helicopters from the US Army 19 years ago as part of a new program to combat wildfires. After their final flight on Saturday, Oct. 16, N109Z and N107Z, the last two active birds of their breed, were officially retired in Redding, California.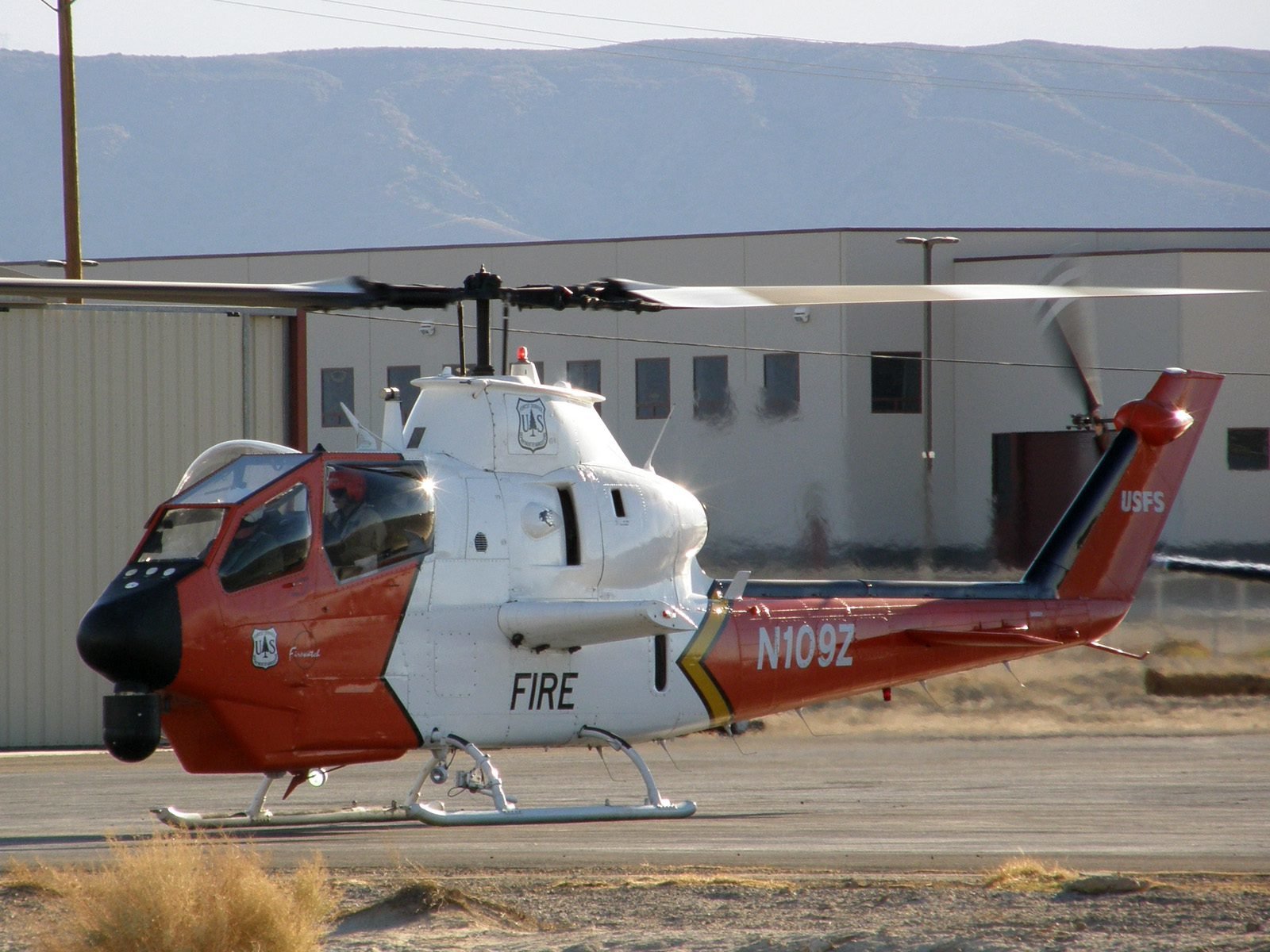 Robert Baird, USFS Director of Fire and Aviation Management for Region 5, said in a statement, "[the two Cobras] served the Forest Service for 19 years and reached their maximum lifespan after flying approximately 7,600 flight hours with the Cobra program.
"The Forest Service thanks all the pilots, mechanics, aerial supervisors, and program managers that made the Cobra program a success."
Bell first introduced the formidable AH-1 Cobra in 1967 for use in Vietnam as a faster, better-armed, and more aggressive gunship to escort transport helicopters like the UH-1A Huey and CH-47A Chinook. Huey's simply were not effective enough to defend hotly contested areas. They were also big targets that were lightly armored and vulnerable to ground fire.
Related: Reliving History Through Firefighting Artifacts at San Diego Firehouse Museum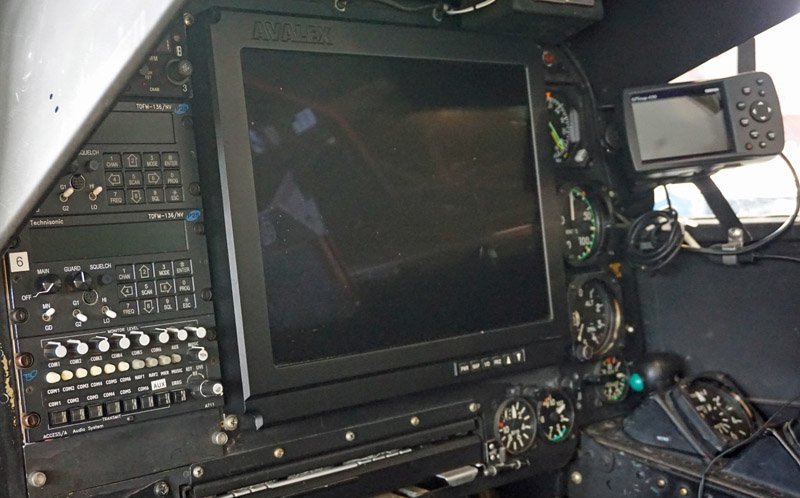 With instrumentation and technology far more advanced than the original Vietnam-era equipment, and cameras instead of weaponry, the USFS Firewatch Cobras were a huge asset in fighting wildfires. USFS
Cobras changed the game entirely. They became a popular gunship with the Marines as well and were used by the US military for decades. Their armament has varied over the years, but the original loadout included an M28 turret that could hold two 7.62 NATO Miniguns, two M129 40mm grenade launchers, or one of each; seven 70mm rockets in an M158 launcher or 19 rockets in an M200 launcher; and in the chin turret, an M18 7.62 NATO Minigun pod or an XM35 armament subsystem with an XM195 three-barrel 20mm cannon. That's a lot of highly mobile firepower in a nimble, fast chopper.
The US Army retired the Cobra attack helicopter in 1999 and the US military almost entirely phased them out by 2001 as it was replaced by the AH-64 Apache. The Marines still use the AH-1 in the form of the twin-engine AH-1W SuperCobra and the AH-1Z Viper.
In the late 1990s and early 2000s, the state of Florida purchased a few of the military's retired Cobra attack helicopters for water-dropping missions. Morgan Mills, a Forest Service pilot who flew Hueys in Vietnam, caught wind of Florida's efforts and successfully lobbied to acquire 25 Cobras for the Forest Service's Fire Watch program.
Related: The West is Burning: How Wildfires are Impacting Fish and Wildlife
The birds were stripped of their weaponry and retrofitted with state-of-the-art cameras and infrared thermal imaging tech so they could serve as forward support for larger fire-dousing aircraft and crews on the ground. The Forest Service Cobras were flown by agency pilots.
Cobras are agile and fast, with a cruising speed of 160 mph and a max speed of 219 mph. The speed they were prized for in combat allowed them to could cover and re-cover tens of thousands of acres over and around a wildfire while relaying vital, up-to-the-minute intel far more effectively than fixed-wing aircraft or even other, lesser helicopters could.
Fire Watch Cobra missions included flying through wildfire areas and gathering visual "ground-truths" of what's actually going on in a fire, climbing to higher elevations to direct coordinated air resources, and flying through hot areas to "pathfind" for larger helicopters so they can access a given area and perform bucket drop missions.
The Cobra program was a federal resource, so the birds were also deployed to areas outside of northern California to assist in wildfire search and rescue missions, and to provide forward air support.
Related: Opinion: Here's How America Can Fight Wildfires Better
After almost 20 years of wildfire service, on top of more than three decades of combat service, the two remaining Cobras in the Forest Service fleet finally reached the end of their useful life this year. Mechanics already stripped down the other 23 birds that now sit in the Cobra graveyard at Davis-Monthan Air Force Base near Tucson, salvaging every usable part to keep the last two helicopters running.
The Forest Service recently announced the end of the Fire Watch Cobra program era, stating that there will be no reduction in firefighting surveillance or operational capabilities with the transition and that advancements in modern technology will better serve local communities and wildland firefighters.
So how will the Cobras' duties be performed? The Department of the Interior and the Forest Service are already developing unmanned aerial systems (UAS or drones) equipped with the latest wildfire surveillance and thermal imaging technology, while also shifting to more modern helicopters and fixed-wing aircraft. Unlike current aircraft, drones are capable of flying at night and through the thickest smoke.
Read Next: Authorities Say 2 Firebugs Sparked Multiple California Blazes