"America never contributed anything to the world but chewing gum and Coca-Cola," griped Otto Dietrich, the Nazi Press Chief and head of propaganda, in 1942.
An inaccurate statement at best, but Dietrich does hit on something genuine: the affection for and simple pleasure of an ice-cold Coca-Cola.
When US Army General Dwight D. Eisenhower saw the early success of bottling plants established in 44 countries prior to their involvement in World War II, he sent a pressing telegram from his Allied Headquarters in North Africa addressed to Coca-Cola's headquarters in Atlanta. Dated June 29, 1943, his request included 10 portable factories, 6 million filled bottles of Coke a month, and the materials and resources to provide American GIs with the refreshingly cool and crisp suds that increased their spirits with every sip.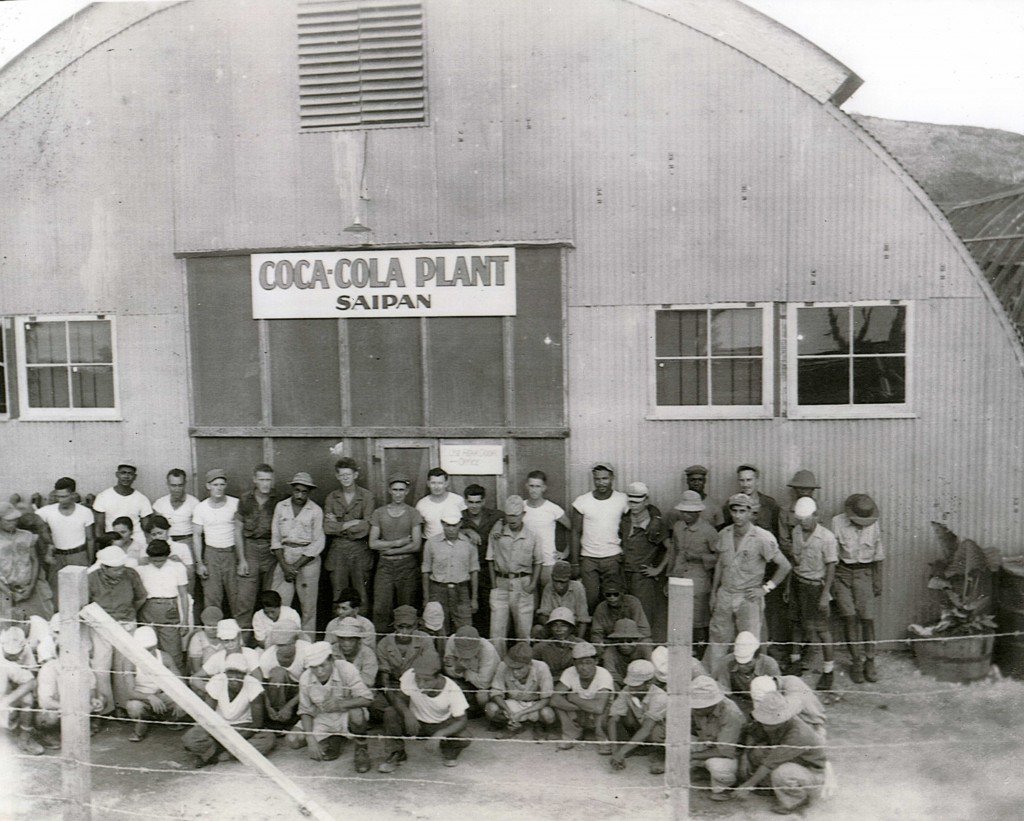 Eisenhower fancied himself a casual Coke drinker and jumped at the chance to bring to life the 1941 promise of Coca-Cola's president Robert Woodruff. Woodruff wanted "to see that every man in uniform gets a bottle of Coca-Cola for five cents, wherever he is, and whatever it costs the company." Despite the difficult logistics, a small group of civilian professionals brought more than just a delicious soda — they brought a symbol that united Americans with their allies around the globe.
Coca-Cola Colonels
Vital equipment, gear, and food for survival packed the cargo decks and rooms aboard supply ships. Every inch of space was methodically prepared for the expedition overseas to participate in the war effort. Anything that wasn't used for survival — or that didn't shoot, blow up, drive, or fly — was viewed as nonessential, and that included crates of Coke. When Eisenhower's plea was received by high-level executives from Coca-Cola, they started devising a plan to bring distribution of the soft drink to combat areas.
Six months following the message, a Coca-Cola representative flew to Algiers, the capital of Algeria, to implement the paper plans into actionable construction of the first bottling plant. Eisenhower anticipated only 10 would be sufficient but, to his surprise, 64 bottling lines were erected by the war's end. Soon, 148 representatives from Coke filled the ranks with an official title of "Technical Observers," or TOs.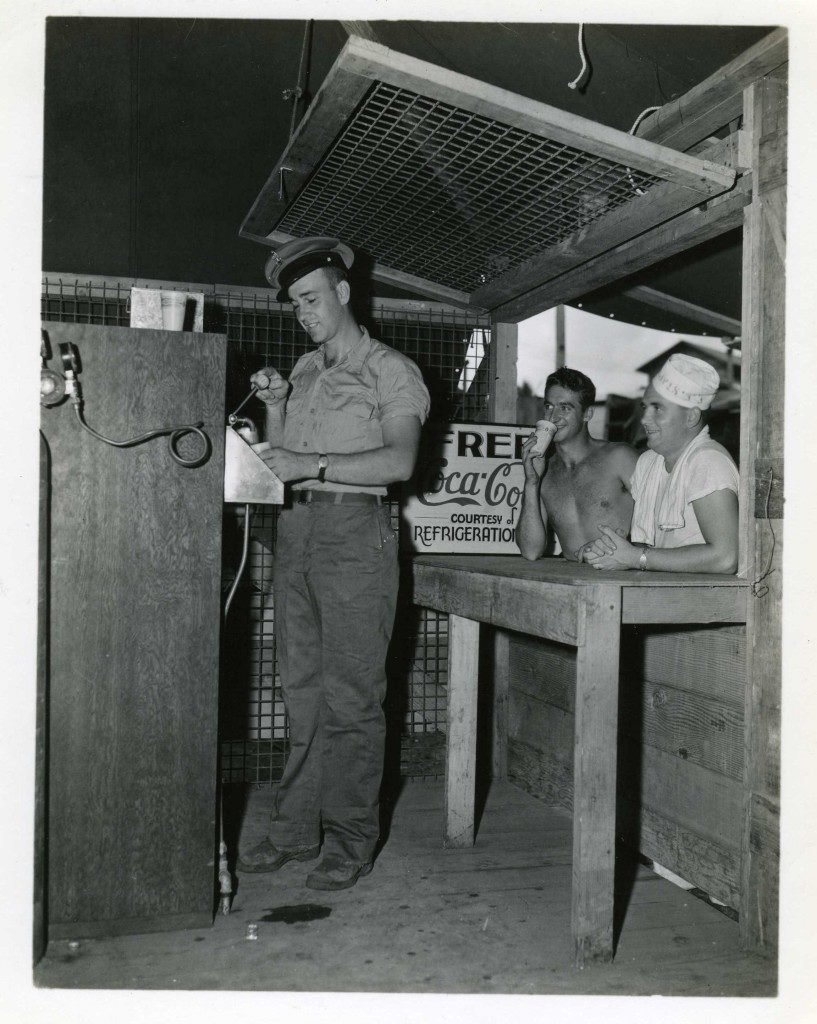 The TOs were given army fatigues, treated like commissioned officers, and had one responsibility: to serve Coke to every American GI, no matter where they were located. Their reputation spread as they deployed from North Africa to the Pacific and European theaters. Americans slung their rifles over their shoulders and welcomed the TOs without prejudice. Their inclusion into these units earned them the nickname "Coca-Cola Colonels," and they worked tireless days, two returning home in flag-draped caskets.
GI Letters
War materials and food were the priority when it came to overseas shipping, so, like Coke, mail going between GIs and their loved ones required another method of delivery. Victory Mail, or V-mail, made this desire possible using microfilm copies of one-page letters without the traditional envelope. Once they arrived at the post office or a military installation, they would be "blown up" before reaching the recipient. The 37 mail bags that previously carried 150,000 letters and collectively weighed 2,575 pounds was reduced to one compact sack weighing just 45 pounds.
A V-mail excerpt from the National WWII Museum reads, "Dear Folks, You'll never guess what I had to drink this evening. Not whiskey, not gin, not Calvados [French brandy], not beer, but good old fashioned 'Coca-Cola' in the bottle that's made to fit the hand. Just a few moments before we left our staging area to board the boat Dick and I bought two Cokes, and drank them to the next time we'd be drinking bottles of Cokes, believing that would be in the USA. But not so! As part of our PX ration this week each man received two Cokes for which he paid four francs, although some people may debate whether rye or bourbon are America's national drinks, when I saw the excitement caused by a case of Cokes and the remarks about the corner drugstore, I did not think the national drink was quite strong!"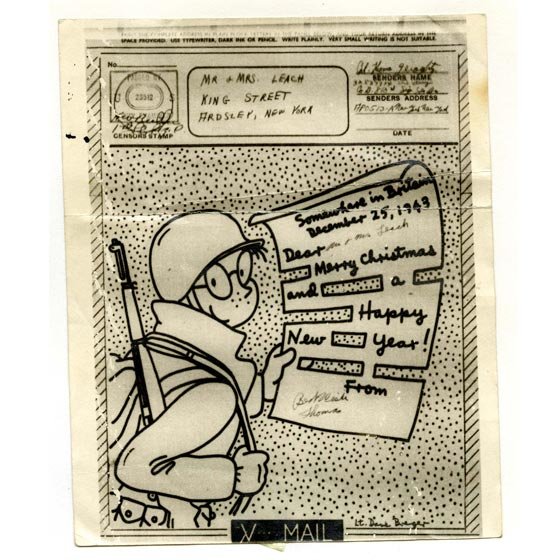 V-mail had its flaws, namely in the lack of personalized affection. When girlfriends and wives smooched a kiss, leaving a lipstick stain, it caused the machinery that made the microfilms to falter. It happened so often that it was dubbed the "Scarlet Scourage."
A conventional letter penned by Private Spencer Combs in Paris and sent to his wife back home said, "Well I just came back from the Coke bar. In case I haven't told you before, they did away with the beer parlor and put in a Coke bar. Boy but they sure taste good after going without them for so long. I had rather have the Cokes as the beer. I'll bet you were surprised to hear that, but it's the truth."
Jungle Fountains & the $6,000 Bottle
The Coca-Cola Colonels brought the fizzy drink to the front lines and to nearby aid stations; foxholes and dug-in positions once absent of smiles were replaced with toasts to one day making it back home. Soldiers who were located in the South Pacific and remote locations didn't miss out on what their comrades around the world were enjoying — the TOs had a plan for them, too.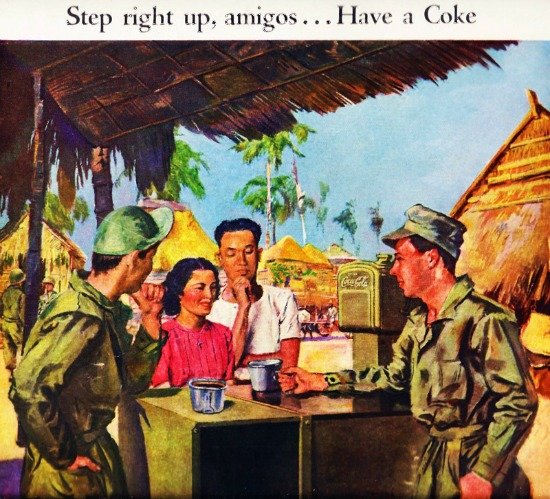 A bottling factory in Brisbane, Australia, offered to fly in soda fountains, which were popular at drugstore conventions, to an airfield housing B-26 pilots. The small, green-painted dispensaries had modifications that included an ice-making component to ensure the best drinking experience even in austere environments. The pilots praised and admired their new "Jungle Fountains," and the Army put in an urgent request for 100 more. Many of the 1,100 mobile units that were issued sat in the back of an army jeep, which quickly garnered the phrase, "A jeep and a nickel coke!"
Some GIs received their drinkable treasure in intricate ways, particularly Dudley Glover and John Glenn, soldiers assigned to the 178th Field Artillery in Naples, Italy, in 1943. They opened their mail to find two bottles of Coke slipped into socks shipped from a friend who had returned home early. They cherished every gulp and saved the other bottle for a momentous occasion — but their teammates were constantly offering to buy it. It was Glenn's idea to hold a raffle for their last miniature bottle of Coke to raise money for the children of those in the battalion who were killed in action.
The auction brought in over $4,000, largely attributed to word of mouth and public intrigue. Coke added another $2,000, and famed war correspondent Ernie Pyle wrote of the event while living with the unit, "The one Coke was equal in value to 80,000 bottles back home." Sergeant De Schneider won the coveted prize but later said he thought he should bring it back home as a souvenir.
"Have a Coke" Ad Campaigns
Coca-Cola's patriotic advertisements featuring themes of community and friendship among service members gave citizens back home a glimpse of the impact the beverage was having on morale. They sold "The American Way of Life" in Life Magazine in targeted promotions, and by 1944 Coca-Cola became known as "The Global High Sign."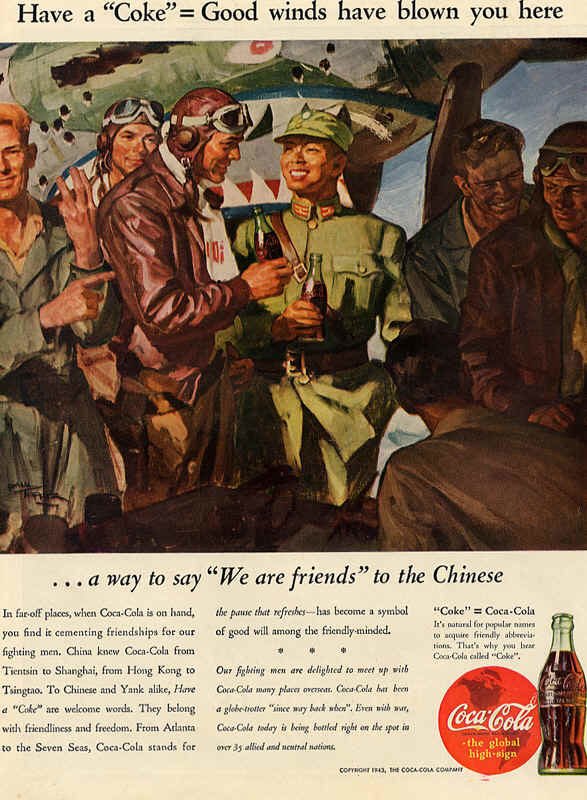 Their reach expanded far beyond the war zones, into Iceland, Newfoundland, Panama — anywhere Americans were deployed, a Coke and a TO were close by. The "Have a Coke" promotions featured ads with unique art accompanied by underlying meanings of the expression. One ad that showed American pilots sharing laughs with Chinese airmen read, "Have a 'Coke' = Good winds have blown you here … a way to say 'We are friends' to the Chinese."
Another ad insisted, "Coca-Cola stands for the pause that refreshes a flashback to their own way of living." All featuring people smiling with bottles of Coke, the ads targeted the demographics of the host nation with a message to appease civilians and armies alike. By the end of World War II, over 5 billion bottles were distributed to those in uniform, and Coca-Cola transformed the experimental war-time plants into fully operational facilities. The combined effort from Coca-Cola executives and the Coca-Cola Colonels helped pave the success of what is now considered the largest beverage company in the world — and gave uniformed service members a taste of home in the process.
---
Editor's note: This article has been corrected to reflect that Robert Woodruff was president of The Coca-Cola Company, not its founder.