COCKSPUR ISLAND, Ga. — Weeks after workers demolished a condemned building here, US Coast Guard Station Tybee crew members broke ground Wednesday, Jan. 12, on a new structure that promises to transform the entire waterfront.
"Today is a seminal moment for moving forward on this waterfront," Coast Guard Capt. John Cole, the commander of Sector Charleston, said.
Construction of the new 25,000-square-foot structure is slated to be finished in early 2023, said Master Chief Boatswain's Mate Eric Risner, the officer in charge of Coast Guard Station Tybee.
It will house 38 active-duty Coast Guard members and roughly 20 reservists, plus the six-person crew of Aids to Navigation Team Tybee Island and the 14 crew members of the cutter Pompano who patrol offshore.
Architects have planned for a three-and-a-half-story platform with a boathouse so crews can perform maintenance on two vessels at the same time.
"It will be built at the 500-year flood level, and therefore, we should be able to sustain hurricane-type winds and storms here," Risner said.
The original two-story building was built in 1983 and could house only 20 personnel overnight.
"With the top floor of the former facility condemned, duty crews had to live in trailers," Cole said. "I say 'living' on purpose. Staying overnight and staying on watch is part of Coast Guard living. It's what we do."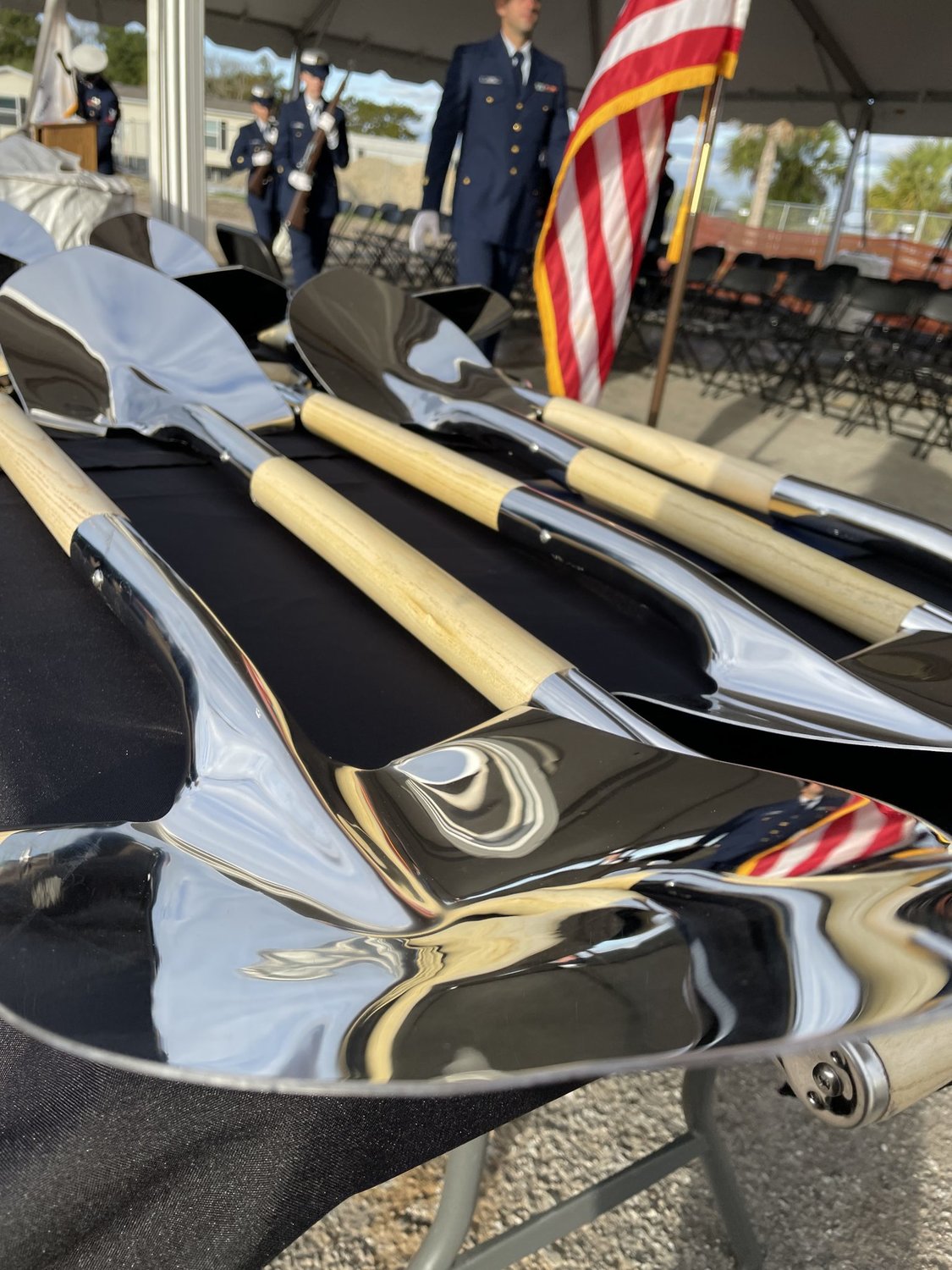 Station Tybee oversees an area of roughly 75 coastal miles, from South Carolina's Saint Helena Sound to Georgia's Sapelo Sound. It includes rivers, creeks, tributaries, and Low Country marshes.
The primary missions for the Coast Guard's crews are law enforcement and search and rescue operations. In any given year, they run roughly 250 search and rescue operations and undertake 500 law enforcement boardings, officials said.
Read Next: