It was a Saturday in early November 2020, and just like everyone else on the planet, I was almost eight months into a mask-wearing pandemic. I vividly remember standing over my trusty Keurig coffee maker, excited to participate in Black Rifle Coffee Company's Guinness World Record attempt for the most users in a video coffee hangout.
Instead of reaching for my usual box of BRCC Just Black Coffee Rounds, I instead opened the surprise shipment of coffee I had just received from the company.
Almost immediately, a sense of guilt and panic set in. Since December 2017, I have considered myself a loyal member of the Black Rifle Coffee Club. For almost three years, twice every month, I'd been receiving a new shipment of Coffee Rounds from the veteran-owned company. The arrival of these regularly scheduled coffee drops was often a highlight of my day since retiring from the military.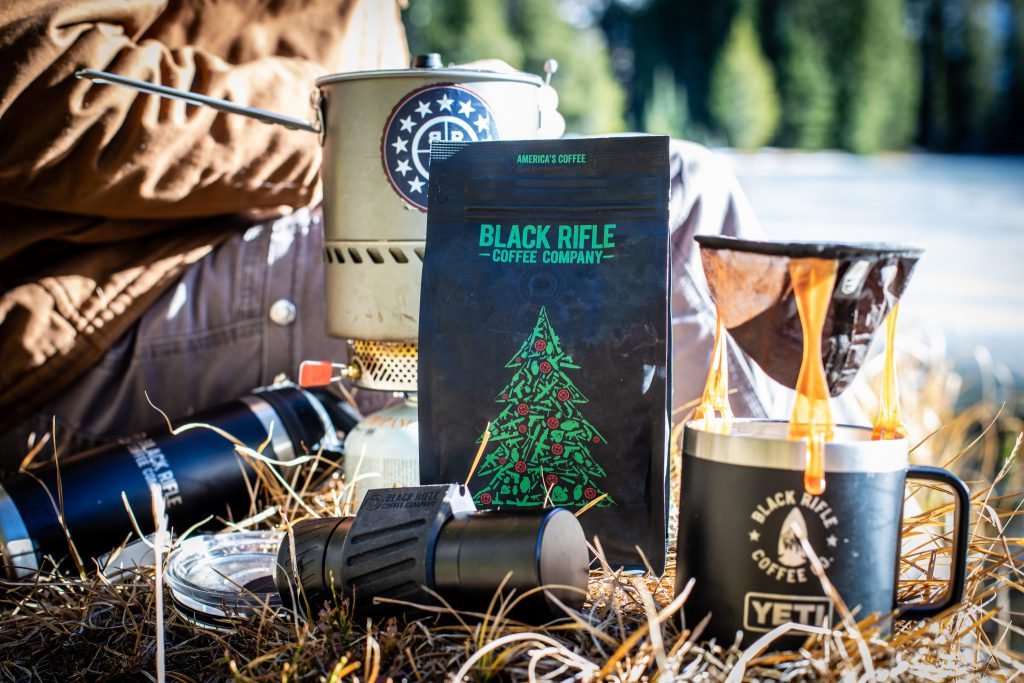 When I opened the box and discovered a bag of ground Holiday Roast coffee instead of the Coffee Rounds to which I had grown accustomed, I had to ask myself: What have I been missing out on all these years?
With the coffee hangout about to start, I reached into the depths of my kitchen cabinet, looking for my lonely glass carafe. Finding all the pieces of the coffee maker was no easy task. I frantically assembled a this-will-work, mismatched, drip coffee maker and stuffed a crumpled-up filter into the device, then poured some less-than-ideal SoCal tap water into the reservoir.
At this point, I realized I had no idea what the proper coffee to water ratio should be for this bag of coffee. Now don't get me wrong, I was a two-cup-a-day sailor during my 20-plus-year career in the US Navy. I have brewed and ingested almost every possible variation of shit deployment coffee imaginable. But once retirement set in, I had fallen into a comfort zone of the single-use, disposable cups of coffee grounds that so many Americans are accustomed to enjoying. Was it possible that I forgot how to make a proper cup of coffee?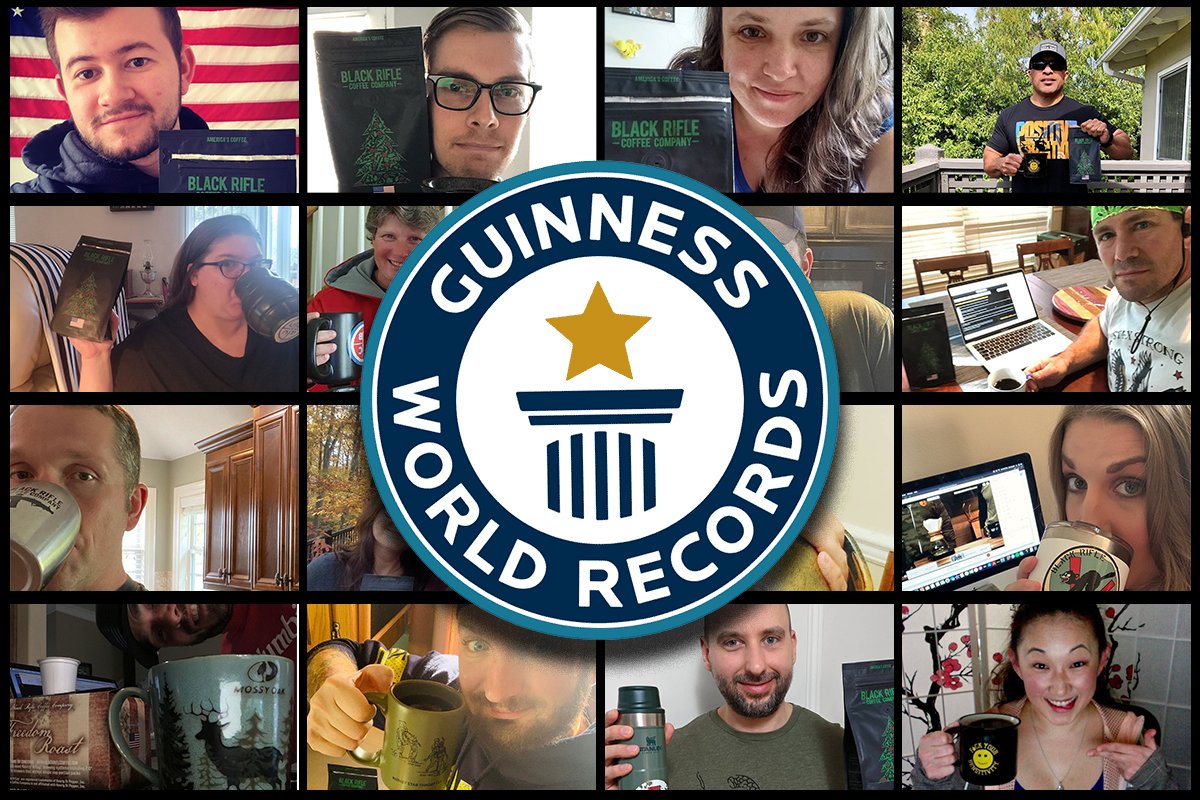 It's not every day you get the chance to break a world record though, so I knew it was time to up my game.
When I broke the seal on that Holiday Roast bag, I had to pause for a moment to take in the unique nutty aroma that was flooding my senses. It was easy to tell the difference with this festive roast, as I could immediately identify hints of chocolate, citrus, and almond. This was something I just didn't do with my usual order of foil-covered coffee pods. Making that first rushed pot of Black Rifle coffee, I knew I needed to venture out of my coffee comfort zone more often.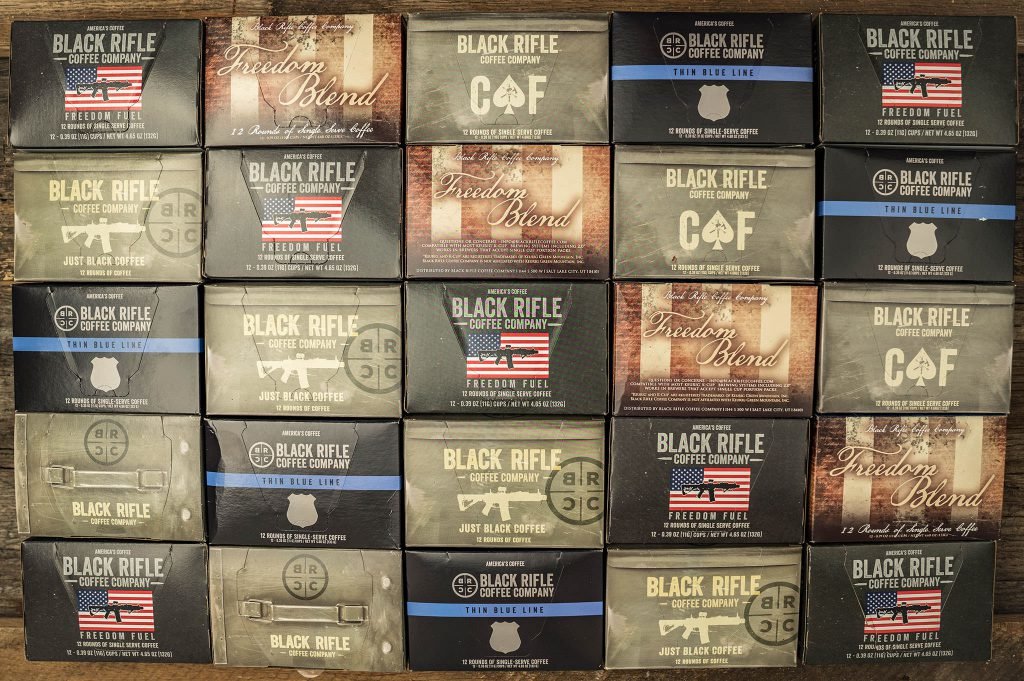 That video call turned out to be transformative for me and my post-military retirement trajectory. I genuinely felt as though I was part of a team once again. But more importantly, that event made me want to take a closer look at what I was missing. I needed to rediscover my passion for coffee.
It had been such a long time since I updated my coffee club subscription that I had to reset my password. But once I logged back in, I found a plethora of options that would enable my dive down the coffee rabbit hole. My twice-a-month subscription of Just Black Coffee Rounds had met its demise. It was time to start living outside the box, and inside the bag.
Little did I know that taking the time to open and make a pot of drip coffee using that simple bag of BRCC Holiday Roast would wind up leading me to apply to my dream retirement job as a coffee writer, traveling the world for the Coffee or Die Magazine team in search of good coffee and great stories. My first week on the job resulted in a no-notice mission to Guatemala to visit coffee farms and cup coffee with some of Central America's finest coffee producers. This was not going to be a normal job, but more on that later!