When Gen. Chuck Yeager was asked what he had to eat the morning before a flight, he often quipped, "The fighter pilot breakfast: a cup of coffee, two aspirin, and puke and you're off."
Coffee has been a cornerstone in the culture and identity of the US military since the American Revolution. It's a symbol and an experience enhancer. It reminds us of the finer things in life with each warm sip. Variations on a "cup of coffee" have had subtly different meanings throughout the years. In World War I, US Navy sailors coined the phrase "cup of Joe" to mock Naval Secretary Josephus Daniels, who'd banished alcohol from all warships. Coffee has been a welcome refreshment in the Navy ever since.
The Great War popularized "instant coffee," and US soldiers toasted their "cups of George" in homage to George C. Washington — not the US president, but the famed coffee importer and the first man to commercialize instant coffee.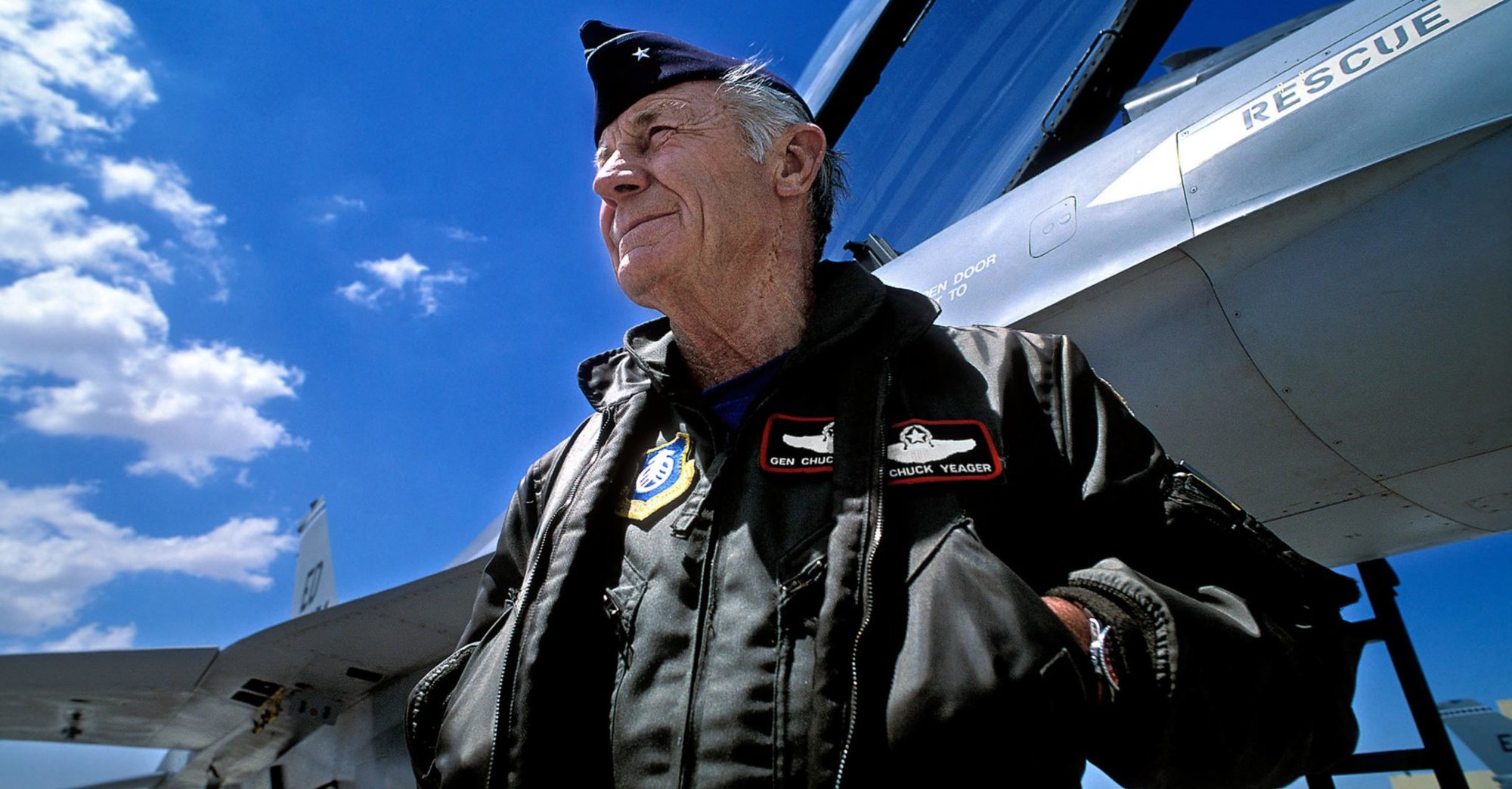 "There is one gentlemen I am going to look up first after I get through helping whip the Kaiser, and that is George Washington, of Brooklyn, the soldiers' friend," one soldier wrote home in a letter, vowing to meet the historic chemist.
The Salvation Army contributed to the war effort, too, with volunteers supplying coffee and doughnuts. The women were given the nickname "Doughnut Lassies" and later helped deliver sugary delicacies through a promotion for National Doughnut Day in post-Great Depression Chicago. The American Red Cross acquired single-decker London Green Line buses, ripped out the seating, and added coffee machines and doughnut fryers. They were called clubmobiles by the soldiers they served at American Army installations around the United Kingdom.
In baseball, "a cup of coffee" refers to the amount of time a minor leaguer spends in the majors — perhaps only an inning or a game, as was the fate of many ballplayers from "The Greatest Generation" who were drafted into World War II. Some of the sailors serving aboard naval vessels and warships would add salt to their coffee because wartime rationing meant cream or milk may not have been available. Salt tricks the taste buds into ignoring the bitter flavor of strong coffee.
Sailors — particularly the saltiest and most senior — have a tradition regarding their "seasoned" coffee mugs. In the August 1949 edition of All Hands magazine, one sailor declared coffee was the "lifeblood" of the US Navy and claimed the Navy consumed an average of nearly 1 million cups daily. And they never washed out their mugs — ever. A perfectly white mug stained with brown coffee rings from repeated deployments served as a token of pride, and the mugs remained a historic reminder of one's military service.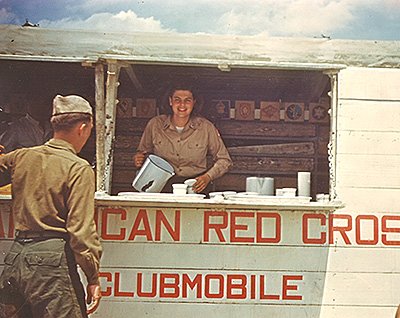 In the Korean War, Marines made do with what they had in the frozen Chosin Reservoir. Members of one Marine platoon took a sock, filled it with ground coffee beans, and steeped it in a canteen cup filled with boiling water. "We tried to get a clean sock, but we didn't care," one veteran said during the Korean War Memorial dedication in Washington.
During the Vietnam War, crafty US soldiers — when not engaging with the North Vietnamese Army or Viet Cong — used C4 plastic explosives to fuel their coffee. "The small balls of C4 used to heat rations were about the size of spitballs," retired Col. John Meyer told Foreign Policy in 2009. "C4 can be ignited with a match. As one ball would burn out, you rolled another up next to it, so it would ignite. We used a modified C-ration can for a stove. One side was cut open, so there was plenty of air for the 'rapid combustion.'" Guys would then use their helmets as cups and pass them around communally.
Perhaps the most familiar Global War on Terror-era coffeehead is Black Rifle Coffee Company's founder and CEO Evan Hafer. While invading Iraq in 2003, he found a solution to his coffee problem. Hafer's gun trucks had inverters that provided power to the gadgets that were plugged into them.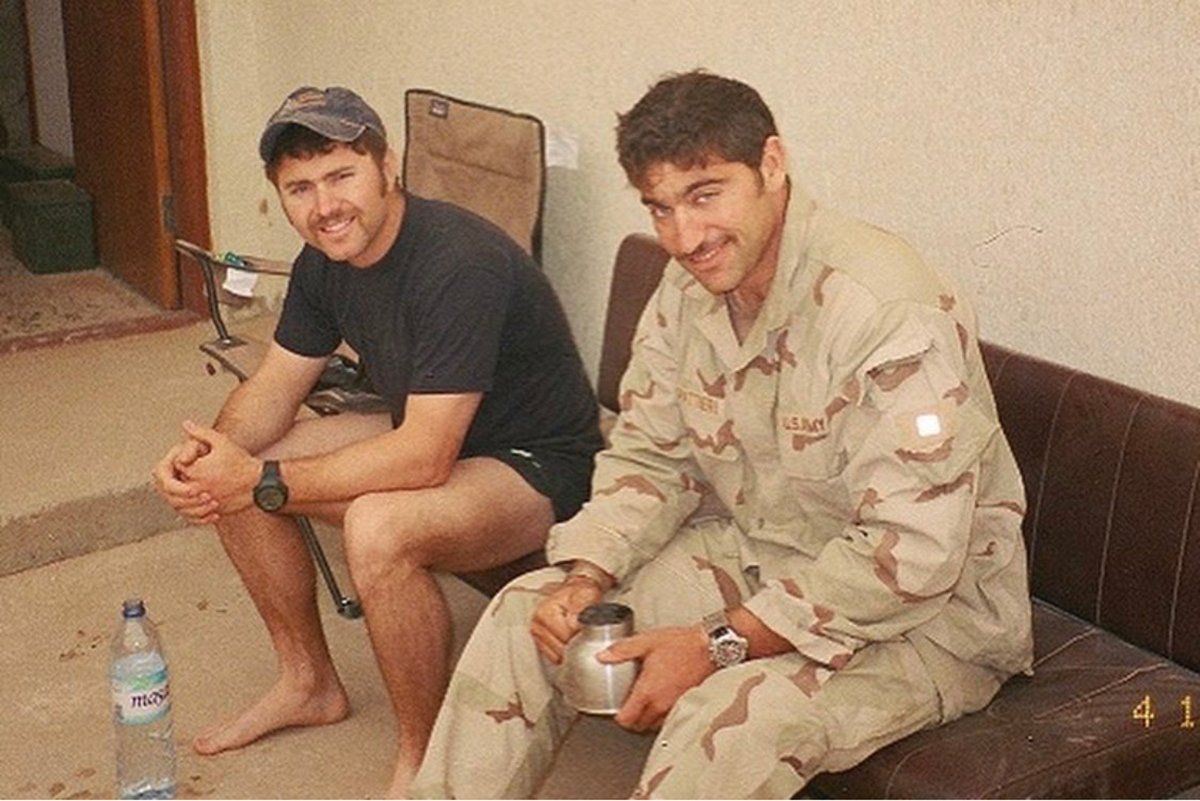 "I had a coffee grinder, and I would grind coffee in the mornings or whenever we had the opportunity to drink coffee between moving from Kuwait to Iraq, then post-invasion and occupation with the team," Hafer told Coffee or Die Magazine in 2019. "One of my most prominent memories of drinking coffee is with my best friend, Maj. Guy "Bear" Barattieri. He was killed in 2006 in Baghdad, but he and I used to share coffee so regularly — we were definitely the coffeeheads [of the team]. He was our ODA commander, and he would sit passenger, and I would sit driver, and I would have cups of coffee with him so often. He was always on my right, and I am right-handed; we would make coffee and cheers every morning before rolling out."
Hafer joined the CIA in 2005, and after his second or third intelligence deployment, he found that he didn't have access to quality coffee. "I would buy those shitty kettles that you can buy off the local economy in Kirkuk [Iraq], and I'd hand grind coffee in my hooch," he said. "Then, my chief came to me and asked if we could get an espresso machine, and I suggested that we get this really expensive fucking Italian espresso machine, and at the time, I didn't think he was going to say yes — and he was like, 'Yeah, sounds good, have logistics order it.'"
With the budget of the US government, Hafer ordered a La Marzocco espresso machine, which ranges in price from $5,400 to $22,400. Each morning, he and his team made coffee, espresso, and lattes in the middle of a war zone.
---
This article first appeared in the Summer 2021 edition of Coffee or Die's print magazine.
Read Next: How Guatemala's San Francisco Cotzal Farm Went From Brutal Battlefield to Prosperous Coffee Plantation