Liquid Core Gum Co., a Colorado-based company known for its unique lineup of functional chewing gums, announced the debut of Life's Gum Coffee Infused on Wednesday.
The liquid-infused gum is produced using real coffee and caffeine from coffee beans. According to a press release, the new line of gum delivers "an authentic coffee sensation that will transition from a rich coffee flavor to a minty taste that freshens your breath and cleans your teeth."
Liquid Core says its gums are long-lasting, with liquid centers it describes as a "Signature Liquid Center Functional Delivery System." This center allows the active ingredients (whether that's vitamins or coffee) to be released from the gum shell quickly and effectively. The company currently has seven liquid-infused offerings for consumers, each designed to promote physical and cognitive benefits through the act of chewing.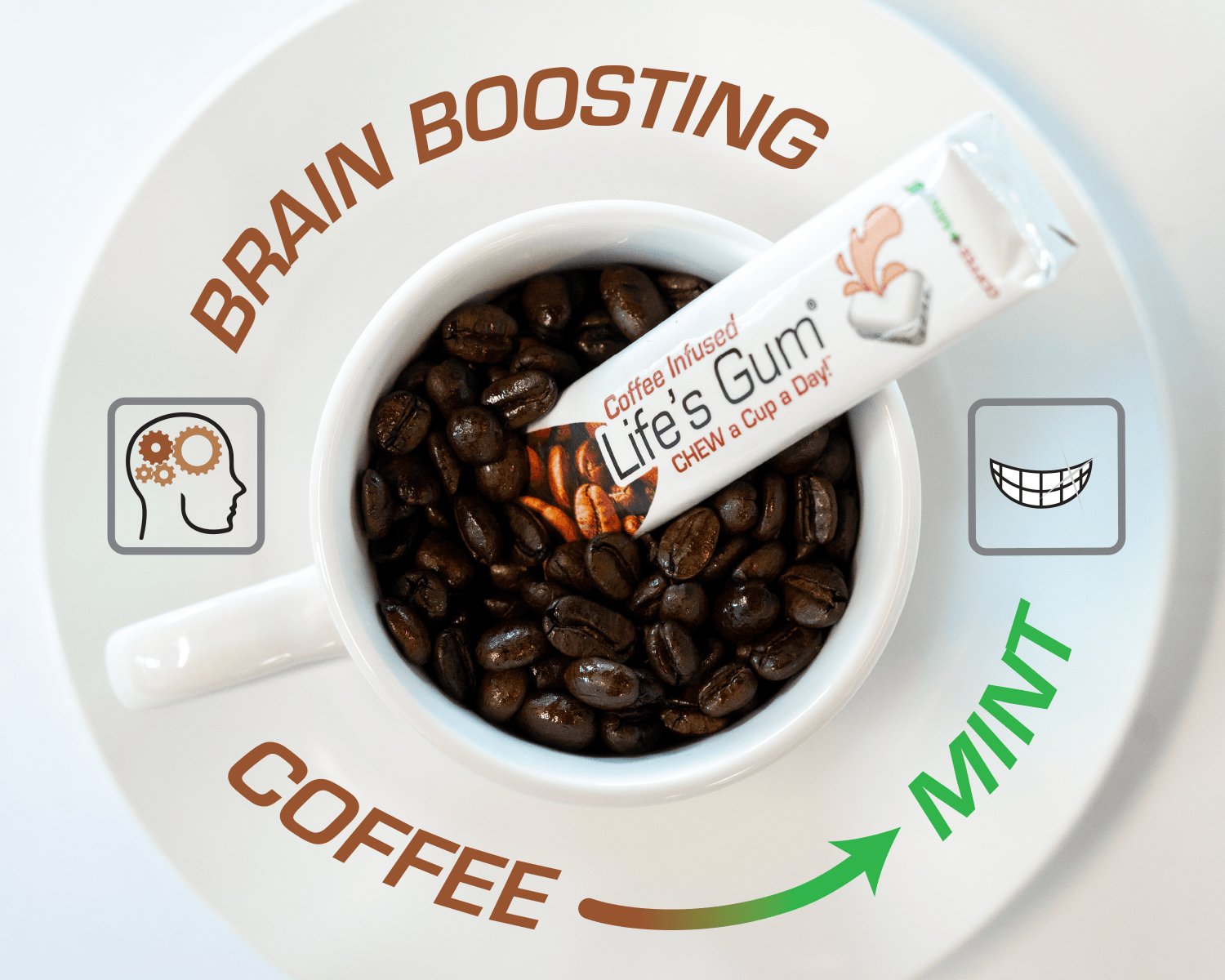 "It tastes like coffee because it's infused with real coffee and caffeine derived from coffee beans," Scott Schaible, Liquid Core chief operating officer, said. "Minty fresh breath is always better than coffee breath, so we simply took care of that."
The company aims to provide coffee enthusiasts with a convenient and easy way to handle situations when brewing their favorite caffeinated beverages may not be possible.
"There are times when it isn't practical to drink a cup, like heading to a workout or a long drive when restroom breaks are not convenient," Schaible explained. "We wanted to capture the ritual of coffee for the handful of times when drinking your favorite coffee isn't practical."
Numerous studies have explored the cognitive benefits of chewing gum while performing tasks. Such benefits include reduced stress, improved time-on-task performance, and enhanced memory recall. In 2020, chewing-gum sales exceeded $8 billion in the US alone. A recent study published in the National Library of Medicine found a significant correlation between gum chewing and alertness when performing tasks.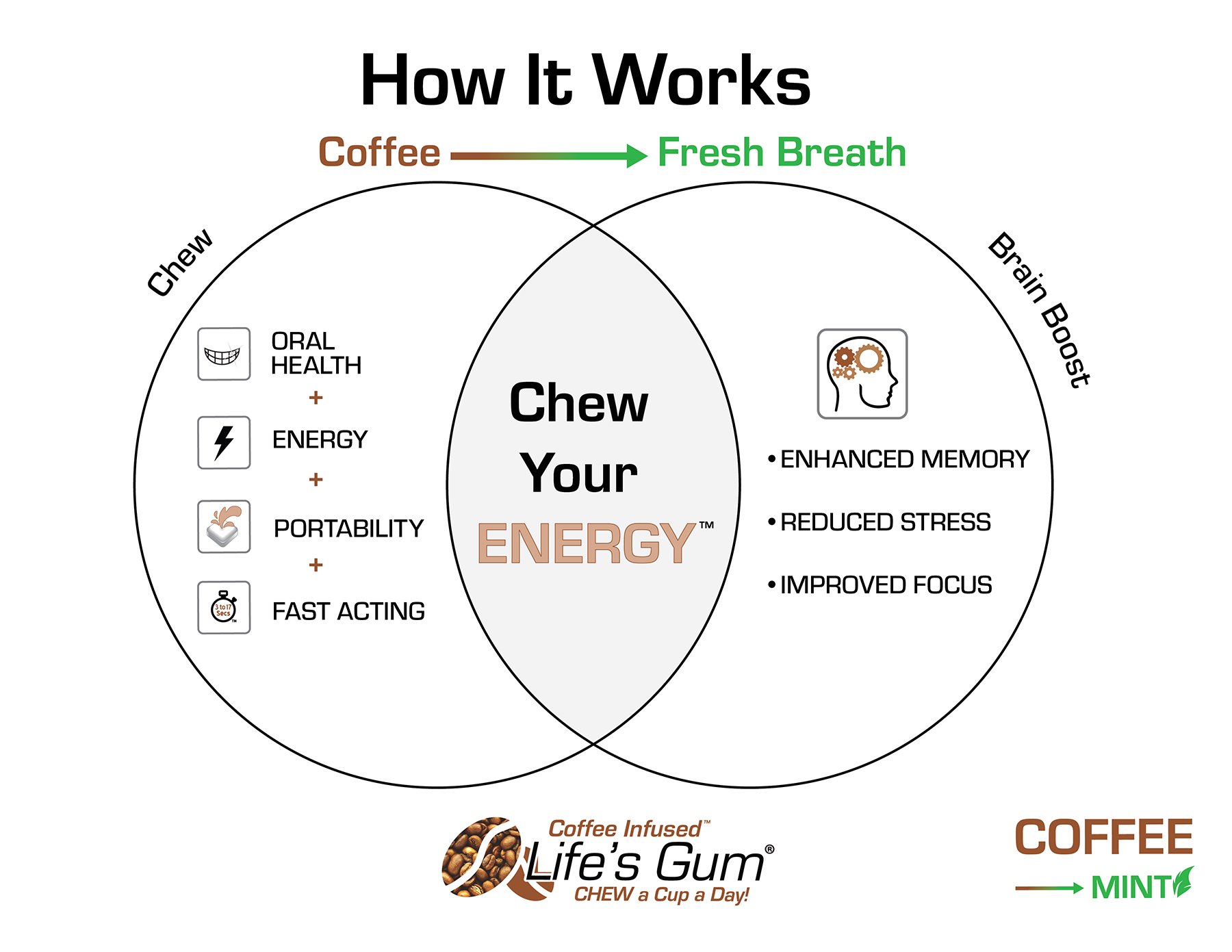 "People have a relationship with coffee that we understand and respect," Troy Widgery, founder and CEO of Liquid Core, said. "We engineered our coffee formula to see them through on those occasions when chewing is smarter than drinking.
"Whether replacing your first cup of the day or your third," he added, "we wanted to provide that feeling of comfort and smooth energy while giving you fresh breath and cleaning your teeth. The brain-boosting benefits are noticeable."
The company is committed to oral health awareness, and each of Liquid Core's seven offerings has more xylitol than any other gum in the world, according to the company's website. Xylitol is a natural sugar alcohol that helps prevent cavities by suppressing the growth of bacteria responsible for tooth decay (pet lovers, note that xylitol is toxic to cats and dogs). Life's Gum Coffee Infused is also the first Liquid Core product made with stevia, a plant-based sugar substitute.
All Liquid Core products are manufactured and packaged at the company's factory in Denver.
"For times when you want the great Life's Gum Coffee experience but prefer to pass on the caffeine, just make it a decaf," Widgery said. "Simply squeeze the piece and empty the liquid center, which contains the caffeine, and you are left with a great piece of decaf Life's Gum. You can customize the dosage to be exactly the way you want it — just like a barista."
Read Next: