When it comes to the ultimate cocktail, it's hard to beat an old fashioned. Though uncertainty clouds its origin, the popular drink dates back to the 19th century, first appearing in an 1880 issue of the Chicago Tribune. An old fashioned was touted as a cure-all for hangovers and headaches before it became the drink of choice for bargoers across the United States.
An old fashioned was exactly what its name implied: a simple, drinkable cocktail meant for those who wanted little to change, both in their drink and in their life. The drink's popularity experienced a resurgence in the 2010s when it was featured as the drink of choice for advertising executive Don Draper on Mad Men — further proving that an old fashion is classy and timeless.
Through the years, the old fashioned has seen a range of adaptations including versions with bourbon (traditional), rye, or even rum. A few zestier recipes add a sweetener such as maple syrup or honey, and they pair nicely with cinnamon and pumpkin flavors for festive fall drinkers.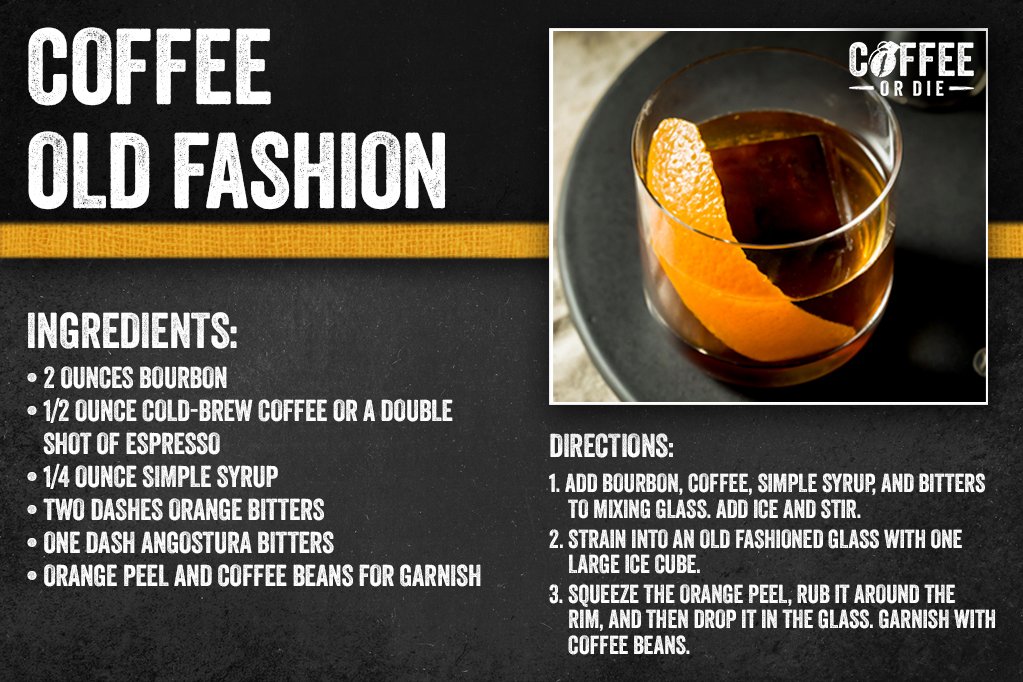 The newest concoction, however, pairs two of our favorite ingredients: bourbon and coffee.
A tasty and easy-to-make version of the coffee old fashioned combines bourbon, coffee liqueur — though we prefer using espresso or cold brew — simple syrup, orange bitters, Angostura bitters, an orange peel, and three coffee beans for garnish.
For those who want to spice up their cocktail a little more, add a dash of chocolate bitters or top it off with grated white chocolate.
As the fall season slowly approaches, a coffee old fashioned may be the best pick for a Sunday brunch cocktail or a relaxing night cap. We think Don Draper would approve.