For as long as humans have been traveling into space, coffee has been an integral part of the journey. But it wasn't until the Apollo 11 space mission that astronauts could have hot coffee in space. "Behind the moon, I was by myself, all alone but not lonesome. I felt very comfortable back there. I even had hot coffee," astronaut Michael Collins said about his experience maintaining Apollo 11's orbit around the moon.
Collins was also known for betting his coffee rations against fellow astronauts Buzz Aldrin and Neil Armstrong during missions. Bill Shepherd, the commander of Expedition 1 of the International Space Station (ISS), proposed an entirely separate storage locker for coffee when coffee rations ran out during a near five-month mission in 2000 and 2001. "Coffee is important to everyone," said Scott Kelly, a retired NASA astronaut, during a recent interview with Coffee or Die.
However, the coffee that ventured into early space wasn't of the highest quality. From updated brewing processes to improved roasts and anti-gravity cups, there have been significant strides to ensure our space explorers have a suitable hot, caffeinated beverage whenever they need it.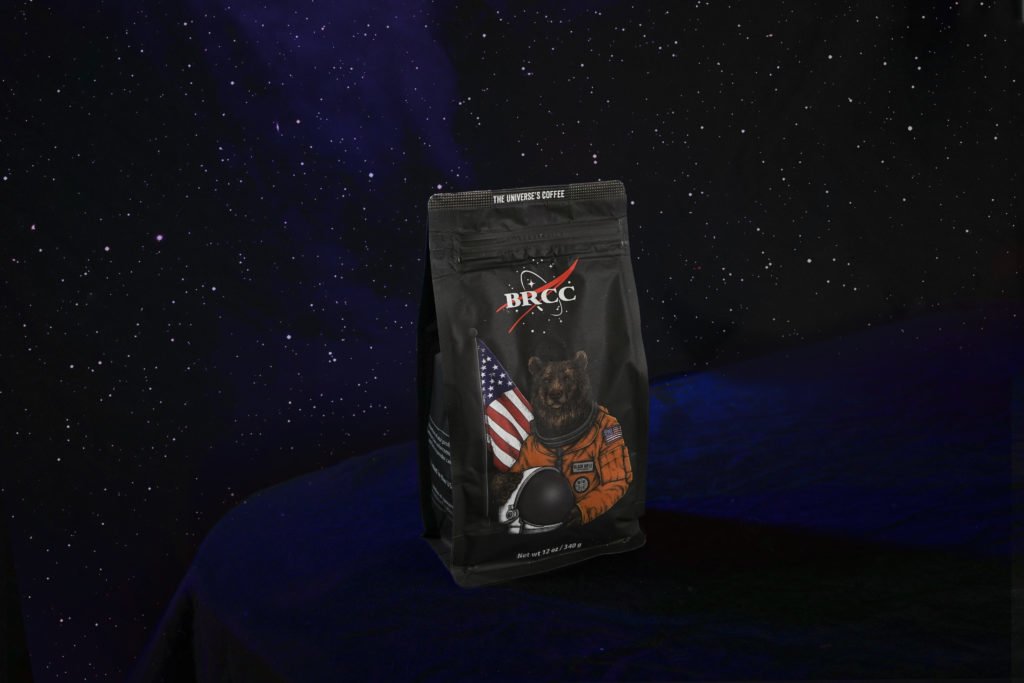 The process of brewing coffee in space, until recently, was tightly controlled. The restrictions have to do with the microgravity environment that the astronauts live and work in. Liquids and dust particles, like those from coffee grounds and brewed coffee, can find their way into important machines and circuitry on space shuttles and stations, which can lead to catastrophic damages.
For the most part, astronauts travel with instant coffee in an airtight pouch. To prepare their brew, they inject the bag with hot water. If they prefer their coffee with sweetener or creamer, that has to be pre-made back on Earth in a lab using predetermined ratios. That is, until 2013, when Rice University engineering students designed new techniques for astronauts to make their own coffee however they want it and whenever they want it.
The trio of students called themselves Houston We Have Coffee, and they designed a system of bags and hoses that allows freeze-dried cream and sugar to be injected with hot water in space. Once liquified, the cream and sugar can be added to the bags of freeze-dried Kona coffee already in use. It's a small but important way for those in space to feel connected to home.
Initially, coffee in space was relegated to bargain bin, piss water coffee — literally. The water used to brew coffee in space began its life as astronaut urine; it then went through a filtering process to repurpose it into drinking water, which ended up cleaner than most water here on Earth. The use of Kona coffee was introduced in the 1980s when late astronaut Ellison Onizuka — who died in the 1986 Challenger explosion — requested that NASA send coffee from his home state of Hawaii. NASA obliged, and Onizuka suggested the Hula Girl Kona roast from the Royal Trading Coffee Co., which is still provided to astronauts today.
NASA has also taken to preparing other special requests when they come in. "There's a particular Starbucks blend that I like, and NASA made that for me to take into space," said Kelly. "You drink it out of a bag, like anything else."
Another major innovation for interstellar coffee consumption came in 2008 with Don Pettit's zero-gravity coffee cup. Before Pettit's invention, drinking coffee out of anything but a pouch with a straw was extremely difficult. The inherent surface tension in microgravity environments causes liquids, like coffee, to stick to the bottom of their container. Getting hot coffee out of a cup in space would require you to stick your tongue directly into near-scalding liquid.
"You could dip your tongue in the cup and lick the hot coffee out," said Mark Weislogel, a fluid physicist who helped invent the cups. "Or you could throw it out of the cup and suck down the scalding blob that forms in the air."
Pettit's cup, in turn, looks like a hollowed-out airplane wing with a sharp angle toward the end. That sharp angle directs the coffee to the top of the cup, taking advantage of the surface tension effects at play. This allows astronauts to drink coffee semi-normally without having to worry about floating liquids or drinking coffee through a straw.
"Basically, the liquid piles up right at the lip of the cup and keeps flowing as you sip," Weislogel explained. "It pours out by the combined effects of your mouth, the wetting conditions of the fluid, surface tension, and the particular shape of the cup."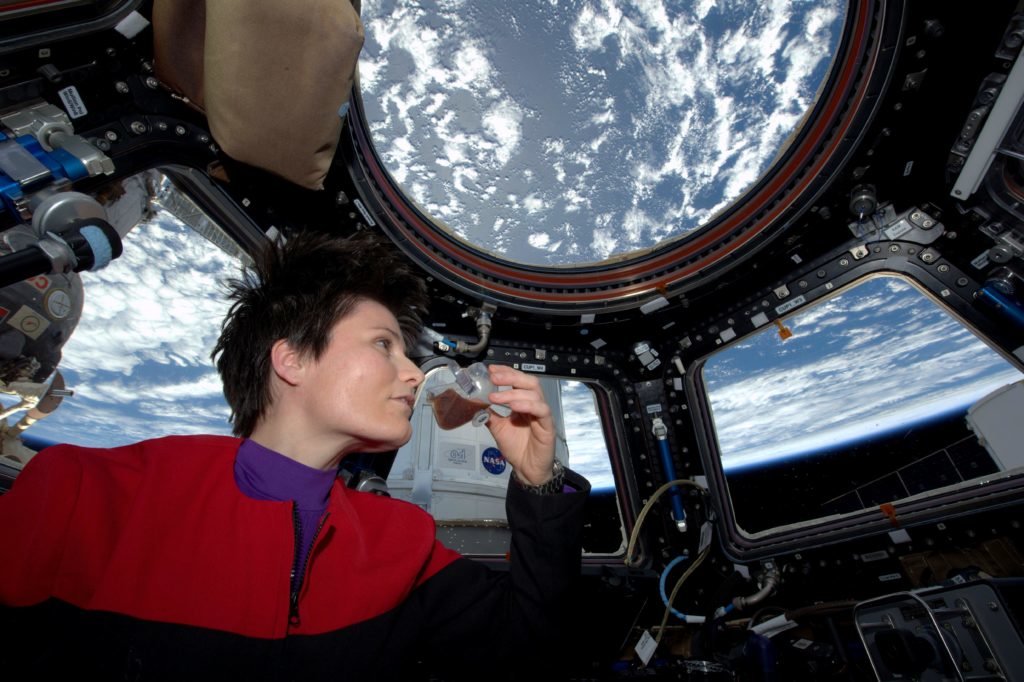 The next major innovation for space-bound coffee came in the shape of the ISSpresso machine. On April 20, 2015, SpaceX delivered the new machine to the International Space Station after a combined development from the Italian Space Agency, engineering firm Argotec, and Italian coffee company Lavazza.
"Our aerospace engineers have designed a coffee maker that can function in microgravity conditions," David Avino of Argotec said. "Working together with the coffee company Lavazza and the Italian Space Agency, we have brought authentic Italian espresso onto the International Space Station."
The machine works by first inserting a pod of pre-ground coffee into the machine. After that, water is heated to 201 degrees Fahrenheit and is pumped through steel tubing, pressurizing the coffee, which is then pumped into a drink pouch. The result is a much more palatable coffee for astronauts who have already lost enough creature comforts in space.
"Unlike the freeze-dried coffee, it is ground coffee that hot water passes through to create freshly brewed coffee," said Robert Pearlman, the editor of the space history publication Collectspace.com.
However, NASA considers the ISSpresso machine more of an experiment than a luxury. The machine highlighted tests on heat and fluid transfers in microgravity and zero-gravity conditions, which eventually led to the zero-gravity hand brewer. The brewer was developed by mechanical engineer Drew Wollman and Weislogel after meeting with astronaut Kjell Lindgren.
"We said we'd see what we could do, but when you make a promise to an astronaut you have to keep it," Wollman said in a 2016 interview with Popular Science. Lindgren demonstrated how to use the device live from the ISS that same year.
Based on the amount of engineering and scientific brain power being used to find new and better ways to brew coffee in space, it's safe to say that the hot beverage is an important part of an astronaut's diet. And they will continue fighting for better coffee — as well as better ways to make and consume it — to keep them sane while up in the void.