The seemingly endless rows of white marble sprawling across Arlington's rolling green hills are perfectly uniform. Each row is measured so precisely that not a single plot is askew.
Unlike the crosses and Stars of David that fill the American cemetery at Normandy, the Danby marble headstones that border the Pentagon and the Potomac are all the same shape. Only the names and service details etched into the slabs make the otherwise identical markers unique. That, and the occasional coins left resting on top of a select few. The story behind those mysterious coins is steeped in legend.
On social media, the origin of the tradition is often touted as the mythical remnants of the Roman Empire, suggesting a coin placed into the mouth of a deceased soldier was once thought to assist their crossing of the River Styx into the afterlife. But in the United States, the tradition of adorning soldiers' graves in coins reportedly began during a period when military veterans bore unfair treatment.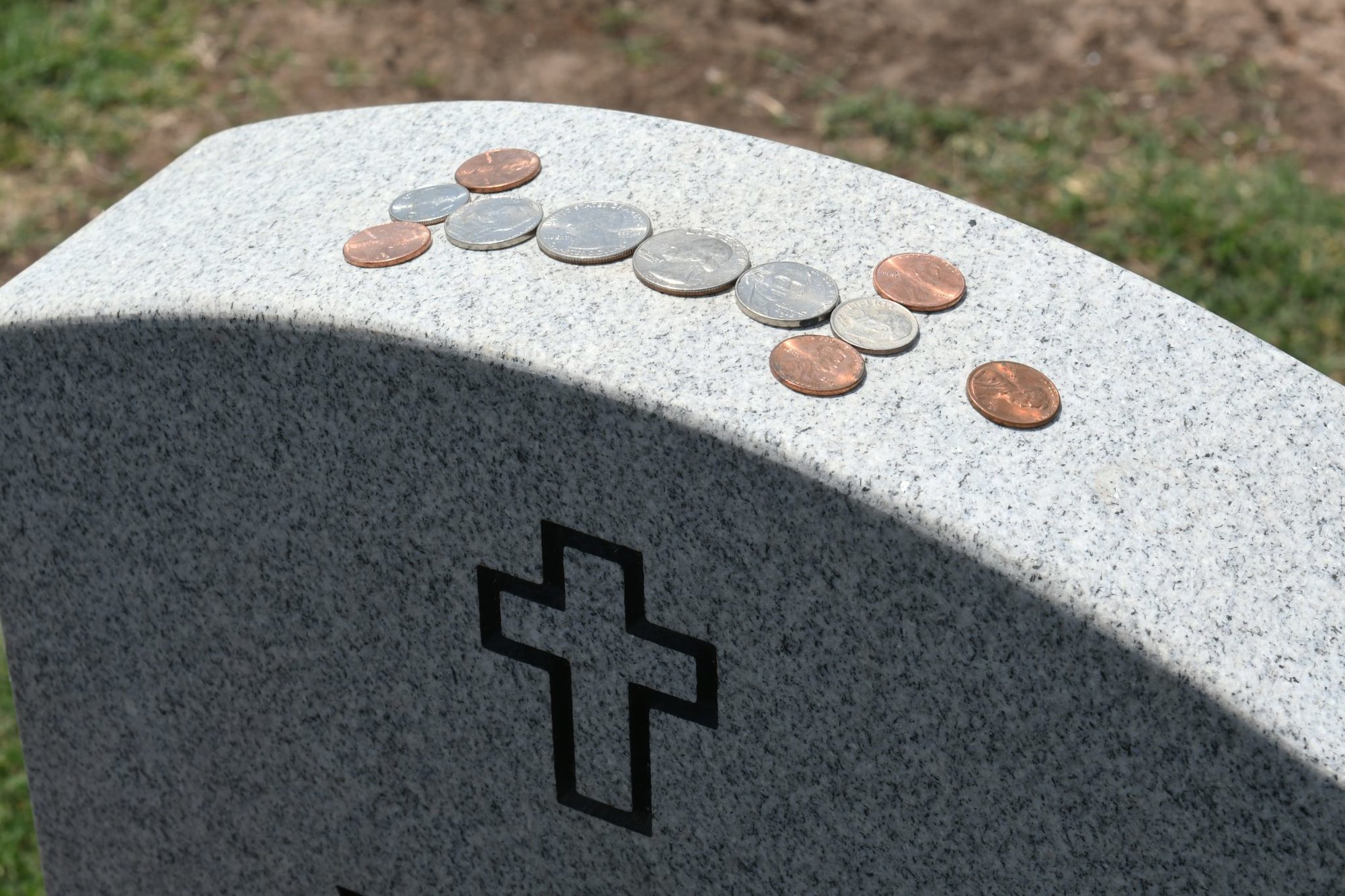 "In the US, this practice became common during the Vietnam war, due to the political divide in the country over the war, leaving a coin was seen as a more practical way to communicate that you had visited the grave than contacting the soldier's family, which could devolve into an uncomfortable argument over politics relating to the war," according to the American Legion Auxiliary.
Individual coins serve as mementos with differing meanings to those who place them. For civilians, leaving a coin simply serves as a gesture of respect for the fallen. For military members, each type of coin holds its own special meaning.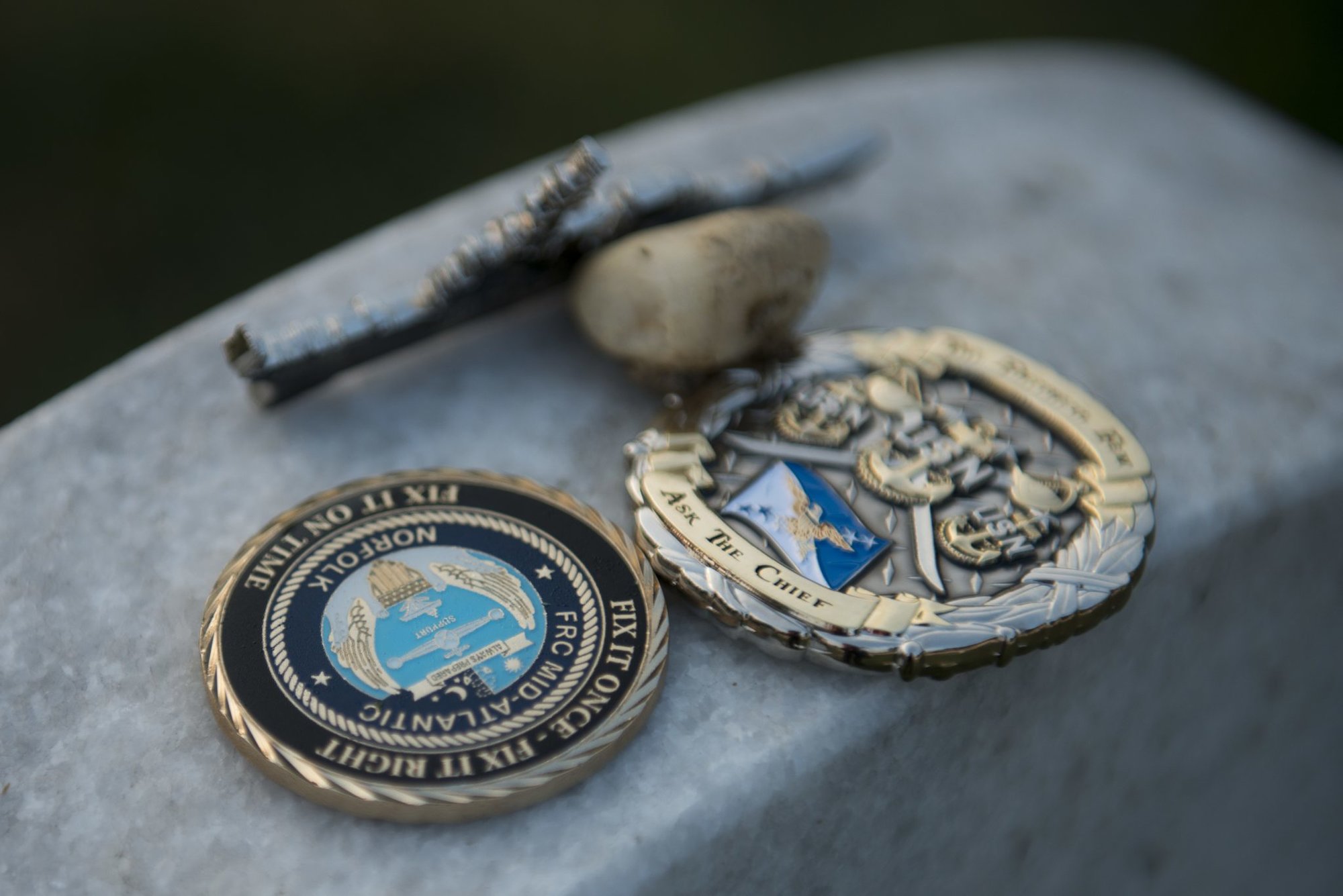 "A penny means you know someone who was associated with the deceased (relative)," Arlington National Cemetery explained in a Tweet. "A nickel means they trained with the deceased. A dime says they served with the deceased. A quarter means they were present or assigned with the deceased when they lost their life."
Over time, these coins get collected from national and state veteran cemeteries, and the money goes toward indigent veterans' burial costs or maintenance. Some veterans pay their respects with challenge coins instead.
Read Next: