During a Thursday press conference, President Joe Biden said that he will send Marines to reinforce the US Embassy in Port-au-Prince, Haiti. However, there are no plans "at this moment" to send additional US military personnel to the Caribbean island nation, despite a request from Haiti's government for a US troop deployment following the assassination of President Jovenel Moise earlier this month.
Biden's remarks come as the Department of Defense announced that some of the members of the Colombian hit squad implicated in the assassination of Moise had US military training.
"A review of our training databases indicates that a small number of the Colombian individuals detained as part of this investigation had participated in past U.S. military training and education programs, while serving as active members of the Colombian Military Forces," Lt. Col. Ken Hoffman, a Pentagon spokesman, told The Washington Post. Hoffman declined to elaborate on a specific number and added that the Pentagon's review was ongoing.
The Associated Press reported earlier this month that 13 of the 15 Colombians implicated in the assassination were former members of the Colombian armed forces. The former Colombian soldiers ranked as high as lieutenant colonel and left the Colombian military between 2018 and 2020.
"The recruitment of Colombian soldiers to go to other parts of the world as mercenaries is an issue that has existed for a long time, because there is no law that prohibits it," the commander of Colombia's armed forces, Gen. Luis Fernando Navarro, told Reuters last week.
Locked in a struggle with heavily armed drug cartels and militants such as the Revolutionary Armed Forces of Colombia, or FARC, Colombia has been in a state of de facto civil war for several decades. The combat experience acquired by government forces after decades of conflict, combined with poor economic conditions, has created a fertile recruiting ground for hardened mercenaries.
As far back as 2015, large numbers of Colombians were fighting in Yemen for hire. According to The New York Times, nations such as the United Arab Emirates value Colombian mercenaries for their combat prowess and affordability. Colombians fighting on behalf of the United Arab Emirates in Yemen received salaries upwards of $4,000 a month, 10 times what the mercenaries would make in Colombia.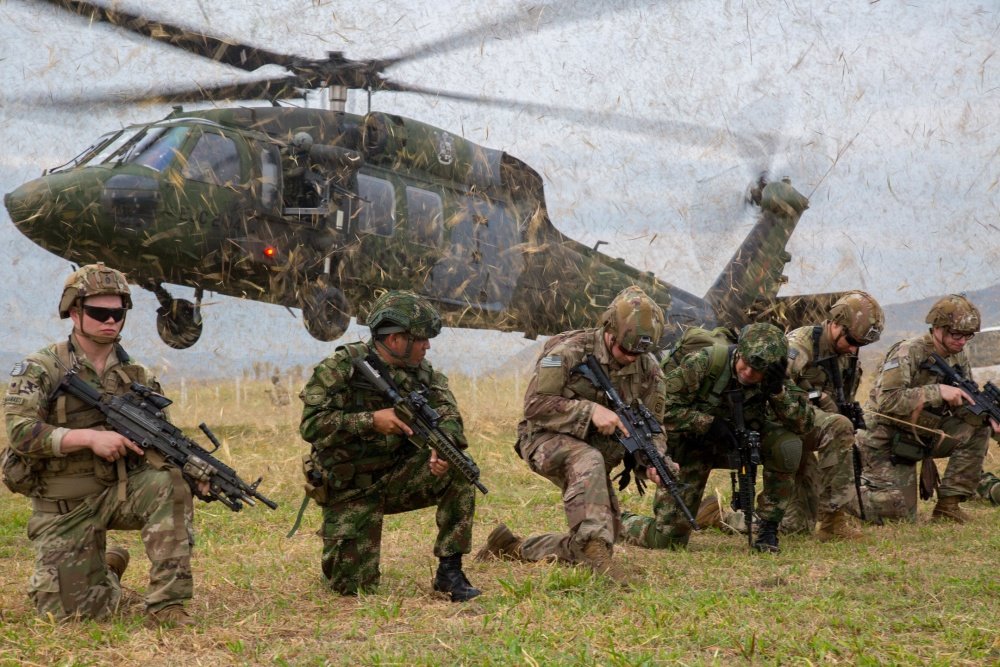 "These great offers, with good salaries and insurance, got the attention of our best soldiers," said Jaime Ruiz, then president of Colombia's Association of Retired Armed Forces Officials, told The New York Times.
US training for those who killed Moise is probably coincidental due to the relationship that the US military has with the Colombian armed forces. According to The Washington Post, Colombia has received billions of dollars in military aid since 2000. However, recently discovered connections to a US private security firm further complicate the already murky situation.
According to the AP, Miami-based CTU Security used its company credit card to purchase 19 plane tickets from Bogota, Colombia, to Santo Domingo in the Dominican Republic. Those tickets went to the Colombian suspects in the assassination of Moise.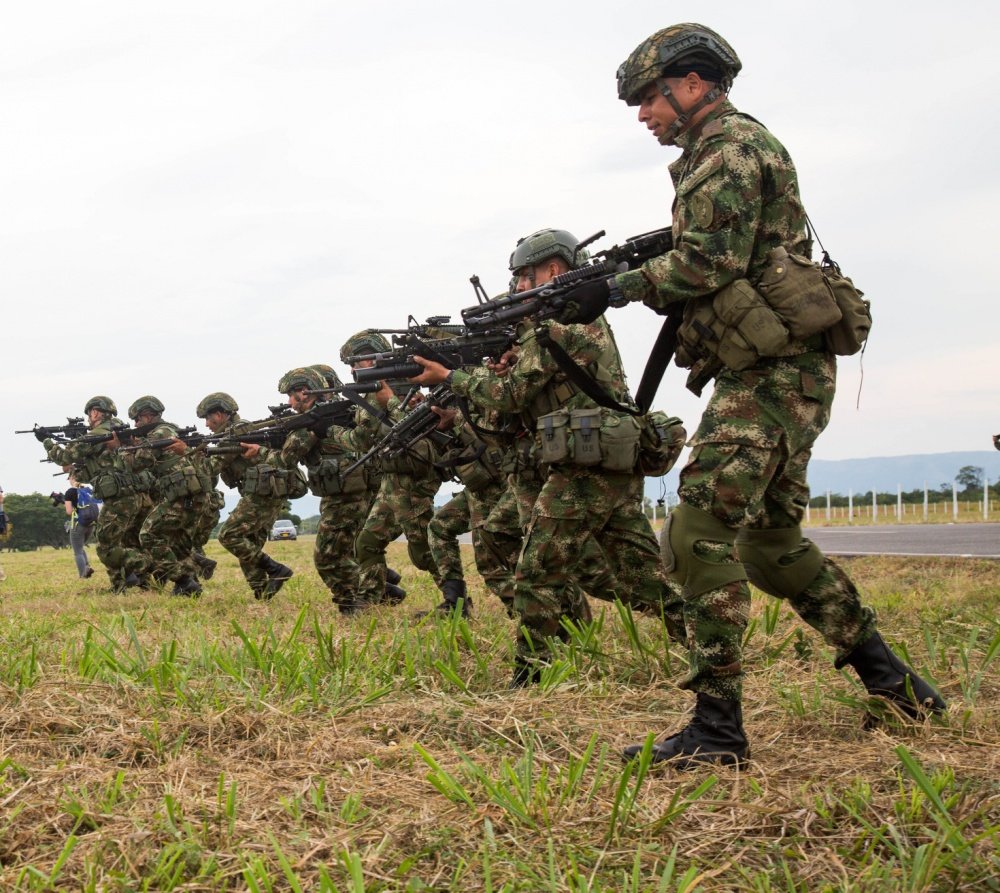 A former Colombian soldier turned lawyer, Nelson Romero Velasquez, who is advising 16 families of the Colombians held in Haiti, said that the men had all served in the Colombian military's elite special forces. Romero Velasquez told the AP that the arrestees' behavior did not suggest they were in Haiti as part of an assassination plot. Notably, they had the necessary training to operate without detection.
"They have the ability to be like shadows," Romero Velasquez told the AP.
Richard Noriega, who runs International Security Consulting in Miami, similarly questioned why such a highly trained group of ex-Colombian soldiers would not have an escape plan if they knew they were being sent to assassinate the president of Haiti. Instead, many of them were found hiding in bushes by local residents and police forces.
"It is very murky," Noriega told the AP.
Read Next: After Presidential Assassination in Haiti, Pentagon 'Analyzing' Troop Deployment to Island Nation