Just after 4:30 p.m. on Tuesday, a police officer in Columbus, Ohio, arrived on a call to where a fight had been reported. Within 12 seconds of climbing out of his car, he had shot and killed a 16-year-old girl.
In another Midwestern city, a jury was deliberating the fate of Derek Chauvin, whom they would ultimately convict. Riots had followed the release of video of his arrest of George Floyd back in May 2020, and it seemed likely riots would soon erupt again, perhaps within hours.
In the city of Columbus, Ohio's capital, Ma'Khia Bryant, the 16-year-old in question, became the fourth Black person shot by a police officer there in four months.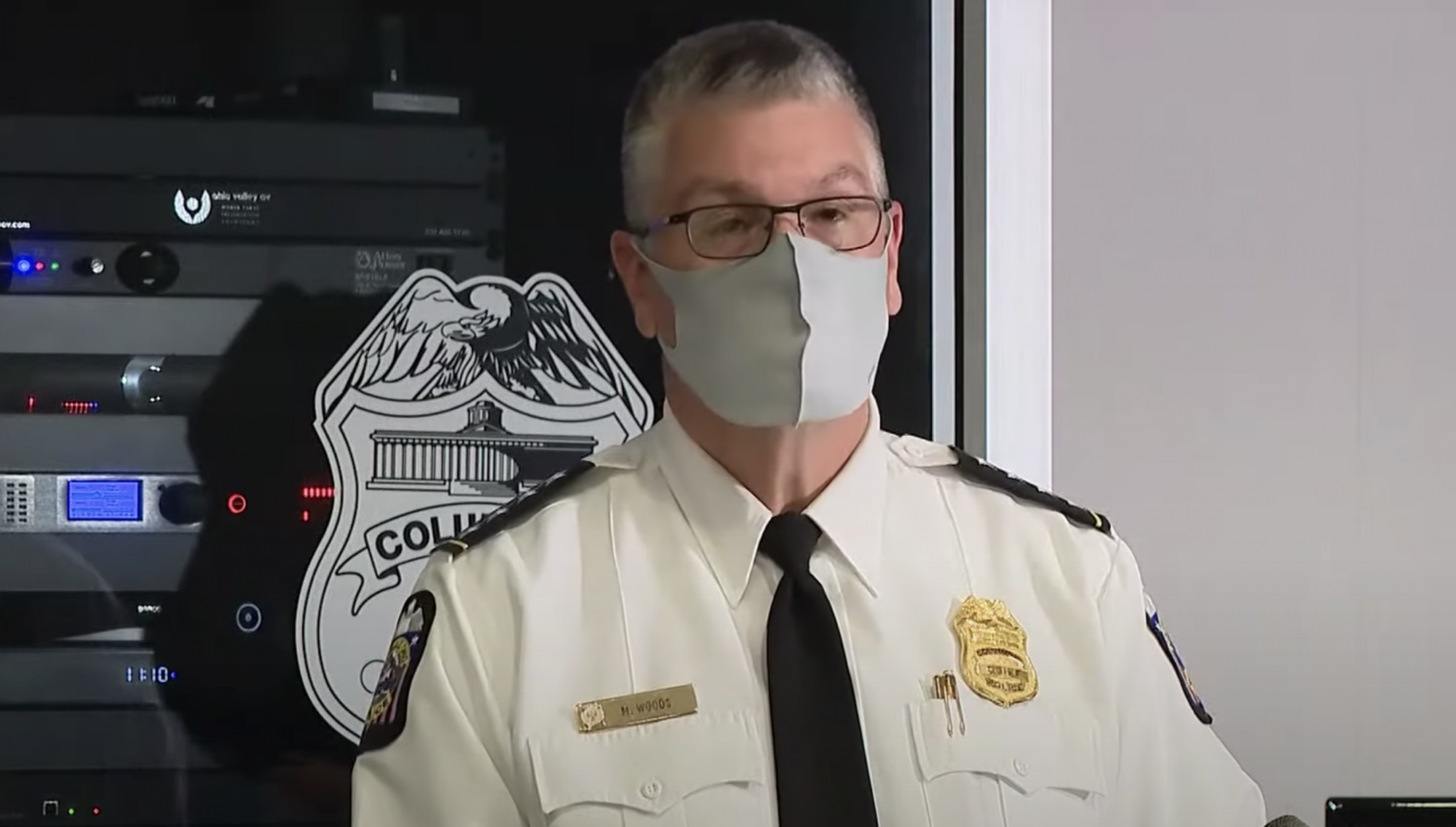 But just before 11 p.m. — less than seven hours after the shooting — Mayor Andrew Ginther and Columbus Interim Police Chief Michael Woods held an extraordinary press conference. In a 15-minute presentation, Woods showed a clip from Officer Nicholas Reardon's body camera. It showed a clear image: Bryant had a knife and was trying to stab another girl when Reardon shot her.
Whether Bryant was an instigator or a victim defending herself in a fight was not clear.
But, in the video, the knife was in plain sight, and Bryant drew back her arm as if she were intending to use it.
"Normally, we don't provide information this soon," Woods said. "But we understand the public need and desire and expectation to have transparency on what happened."
Ginther spoke at the press conference as well. "Based on this footage, the officer took action to protect another young girl in our community," Ginther said. "We think it's critically important to share as much information as possible as quickly as possible."
Even in the age of video-streaming and "live-tweeting" news, police releasing body-camera video the same day as an officer-related shooting is possibly unprecedented. The video is primary evidence, and officials typically review, edit, and redact videos before they are released, if they ever are. Even in recent controversial cases, police departments generally take a week or longer to release body-camera footage.
But many policing experts think rapid release of video is smart, even if a video doesn't paint a clear picture.
"What we tell departments is: if you think it looks good, release it; if you think it looks bad, release it," said Sean Smoot, a lawyer and consultant with 21CP Solutions, a law enforcement consulting firm. "Bad news, unlike fine wine, does not improve with age. You can't pick and choose because that does more to erode your credibility than any one video."
Smoot noted that while the Columbus release was unusually fast, departments are often slowed by local and state policies, ranging from rules on releasing images that might contain juveniles to agreements with police unions. But acting on a consistent policy, said Smoot, is the key for any department.
The Los Angeles Police Department (LAPD) has one of the most rigorous and well-established policies on releasing body-camera videos. But same-day releases are unheard of. LAPD spokesperson Sgt. Barry Montgomery said the fastest release that the LAPD's video-review department could cite for so-called "critical incident" footage was two weeks. Even that process, he said, had required special attention from the department's chief.
"I'm sure there's some situation out there that you can feel that holding this information is not worth a riot," Montgomery told Coffee or Die Magazine. "That's a chief-of-police-level decision. That's why they get paid the big bucks."
In Columbus, the gambit appeared to work. Early rhetoric among activists and media that equated the Bryant shooting with George Floyd's death mostly dissipated by Wednesday. Though there were protests Tuesday and Wednesday nights in Columbus, there was little real violence between police and protesters. Media coverage focused on peaceful vigils that drew crowds in the hundreds.
"We took some unprecedented steps," Woods said. "We've never been able to release video this fast." But after meeting with the mayor's office, he said, "We decided this was the best way to get this information out as quickly as possible."
Update 11:00 a.m., April 25: This story was updated with comments from Sean Smoot.
Read Next: It Took 4 Hours To Put Out a Tesla Fire — Here's What Firefighters Should Know About Battery Fires