Three Air Force special operators with firsthand knowledge of training at the service's grueling Combat Control School say that leaders there and higher up have not enforced at least two of the school's basic training rules during a female student's second try at the course. The complaints emerged over the last week just as an Air Force inspector general report nears release examining the female officer's training experience at the school in early 2021.
The issues the operators described to Coffee or Die Magazine largely echo complaints about leadership meddling that emerged in January from within the elite training school at Pope Army Airfield, adjacent to Fort Bragg in North Carolina. Following those complaints, Secretary of the Air Force Frank Kendall ordered an inspector general investigation after the woman's departure to examine training at the school, including accusations that Lt. Gen. James Slife, the commander of Air Force Special Operations Command, had misled the Air Force's special warfare community about lowered standards at the school.
The breakdown, the combat controllers say, has sharpened a feeling of distrust in the schoolhouse for AFSOC leadership.
"We've spent two months trying to get people to do the right thing, we've tried appropriate channels, and the appropriate channel told us to kick rocks," one operator told Coffee or Die.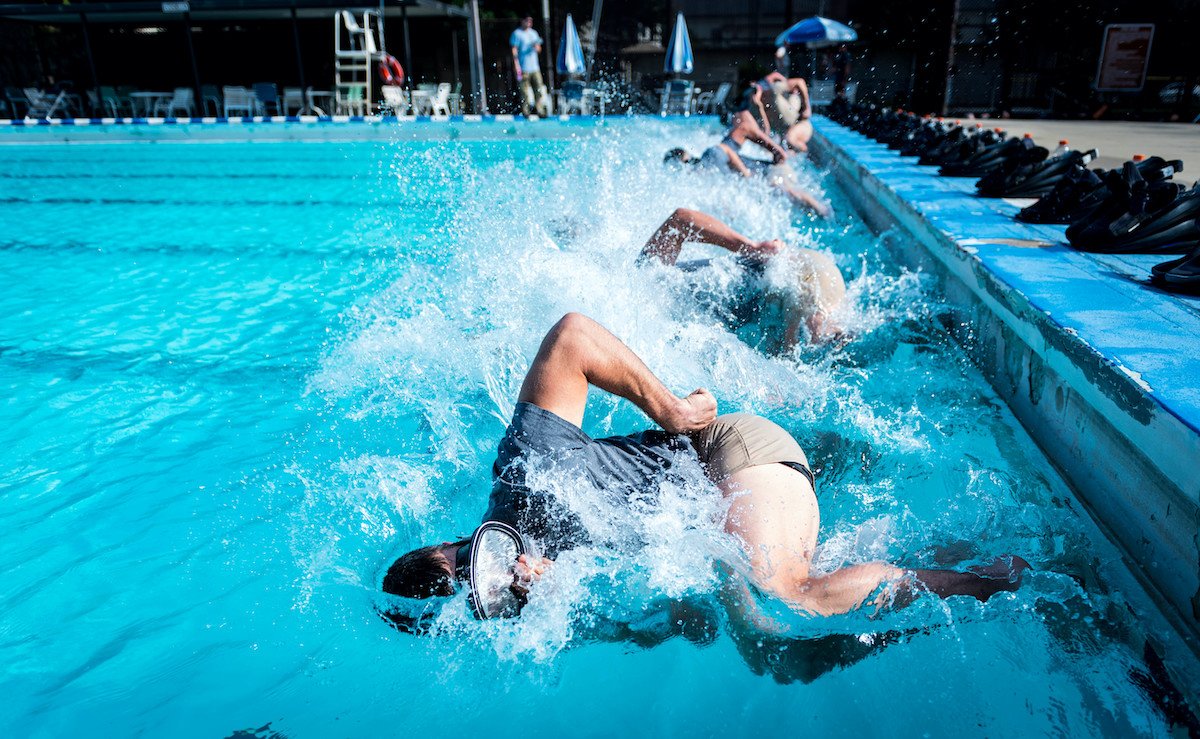 The IG report is due in the next two weeks, an Air Force official said Tuesday, May 31.
Until then, Air Force spokesperson Ann Stefanek said the service would not comment on specific students or training within the secretive combat control community.
But three special operators directly connected to the training at Combat Control School told Coffee or Die that frustration has grown high at the school as, they claim, rules commonly enforced with male candidates go overlooked for the female student.
Specifically, three sources cited two deviations from what each described as hard rules for training performance that are spelled out in the training group's instructor manual:


The student is in a class that began in March after withdrawing from a previous class — in a process known as SIE, or self-initiated elimination — 11 months earlier, on April 9, 2021, according to paperwork provided to Coffee or Die. Air Force Special Warfare training rules that cover combat control require students who undergo SIE to wait two years before attempting the training again, though that requirement can be waived by the Special Warfare Training Group commander. Additionally, when a student takes a second shot at combat control training, they typically must return to the beginning of the pipeline and complete an intensive selection course, prior to enrolling at the final Combat Control School. "You don't get to quit and then go back to [the point in training] when you quit," said one operator. "You go back to selection."




All three sources say officials at the school have, during the current class, issued the candidate two Failure to Train written counseling statements, or FTTs, during mandatory ruck-related events. Coffee or Die obtained one of the FTTs for review. Two FTTs, according to CCS rules, is a threshold that should have triggered a review of the individual's status and likely removal from training. A third FTT would qualify as "quitting by action," which CCS rules say would be an automatic removal from training.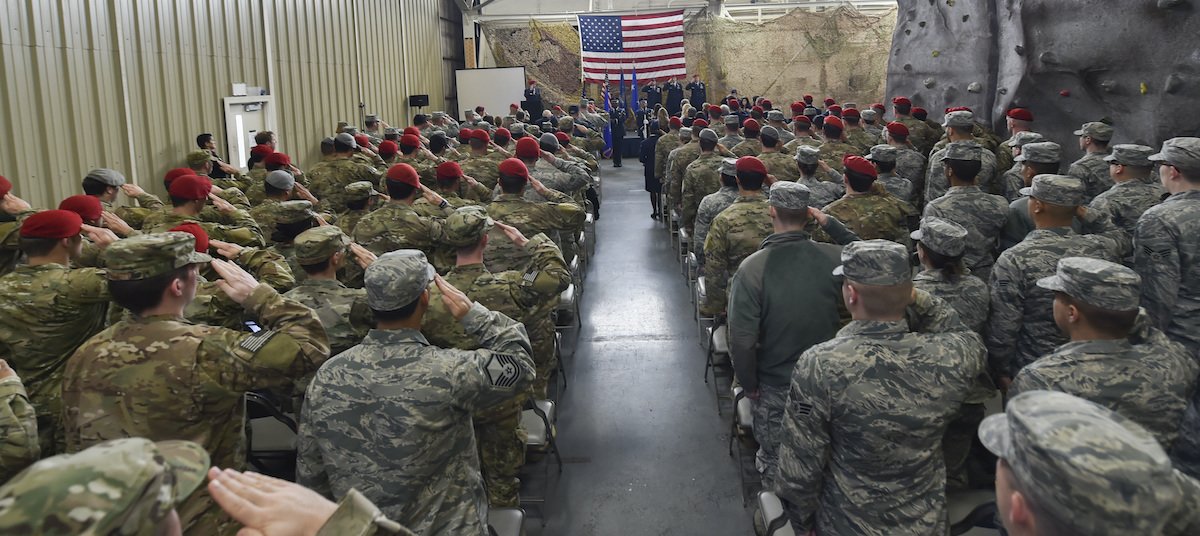 An Air Force spokesperson did not answer questions about the candidate's training.
All of those who spoke to Coffee or Die said they believed that the female student has completed all physical and academic testing, such as regular PT tests and graded evaluations on classroom and field skills, with passing scores. The current class is a little more than halfway through the 61 days of training required at the course.
However, FTTs represent a separate form of evaluation from formal pass-fail events, when FTTs are not typically issued. Rather, they are issued when a student fails to complete or deeply struggles with any of the rigorous daily training events at the heart of the school.
"Every PT event is mandatory," said a combat controller with over 10 years in the career field.
Those events, which might include calisthenic "smoke sessions," ruck marches, or extended CrossFit-style "Monster Mash" workouts, make up the daily fabric of Combat Control School. Instructors push students through punishing events so that school officials — often demanding implausible performance standards — can observe students' determination and mental resilience. The candidate was issued FTTs after struggling on two such rucking events. Interviews and documents reviewed by Coffee or Die indicate those events included carrying up to 90 pounds of equipment at a 15:55-per-mile pace.
"Just because an event is designed to make them fail doesn't mean they're not on the hook to put out," said one operator.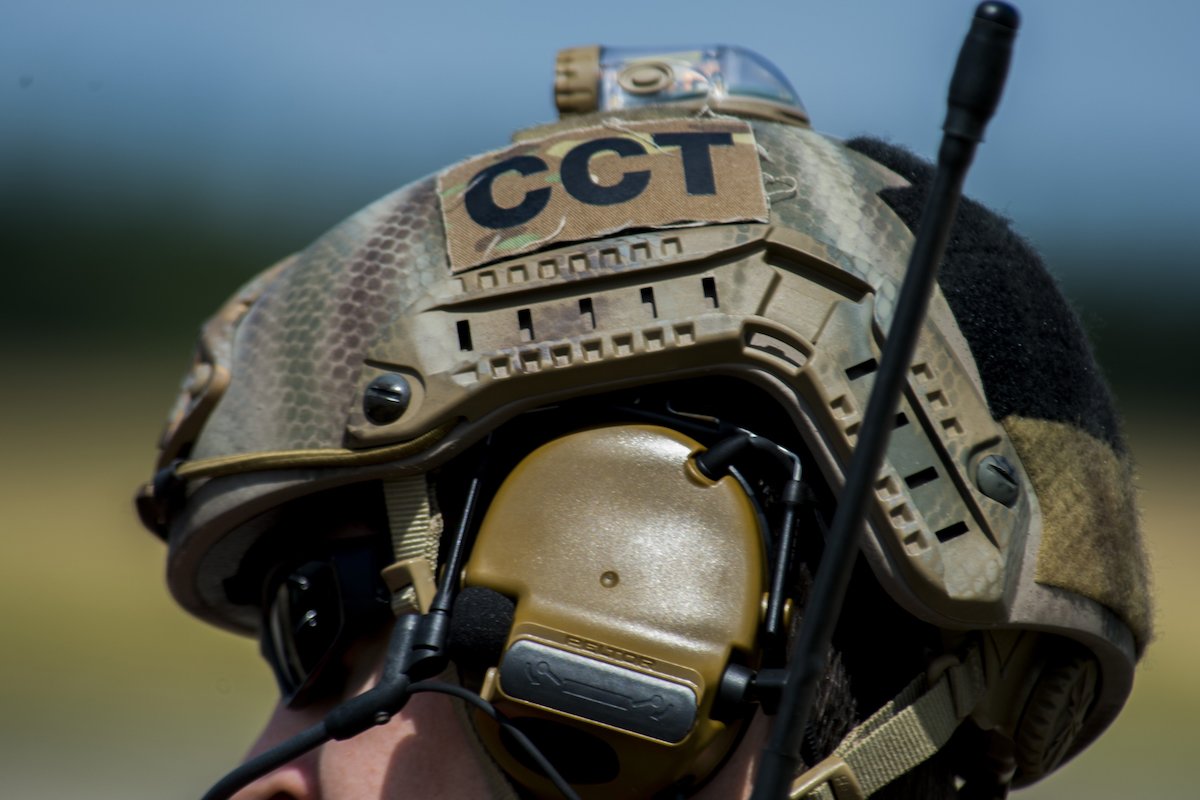 Command Culture
The complaints, which emerged just before Memorial Day, follow a series of embarrassing public spats and leaks around the candidate's first time through the course in early 2021.
In January 2022, a letter written by an instructor and a series of training documents leaked to several media outlets appeared to show that the physical fitness standards at the school had been lowered in the previous months as the female student arrived at the school.
Many combat controllers, both in and outside the school, believed that Lt. Gen. James Slife, the AFSOC commander, was deceptive in addressing the accusation.
In a statement released on AFSOC's Facebook page, Slife wrote "we can unequivocally say the standards—which are tied to mission accomplishment—have not changed."
Slife also wrote a memo to the special tactics community on Jan. 7, writing with underlined text: "Our standards have not changed to accommodate women. Period."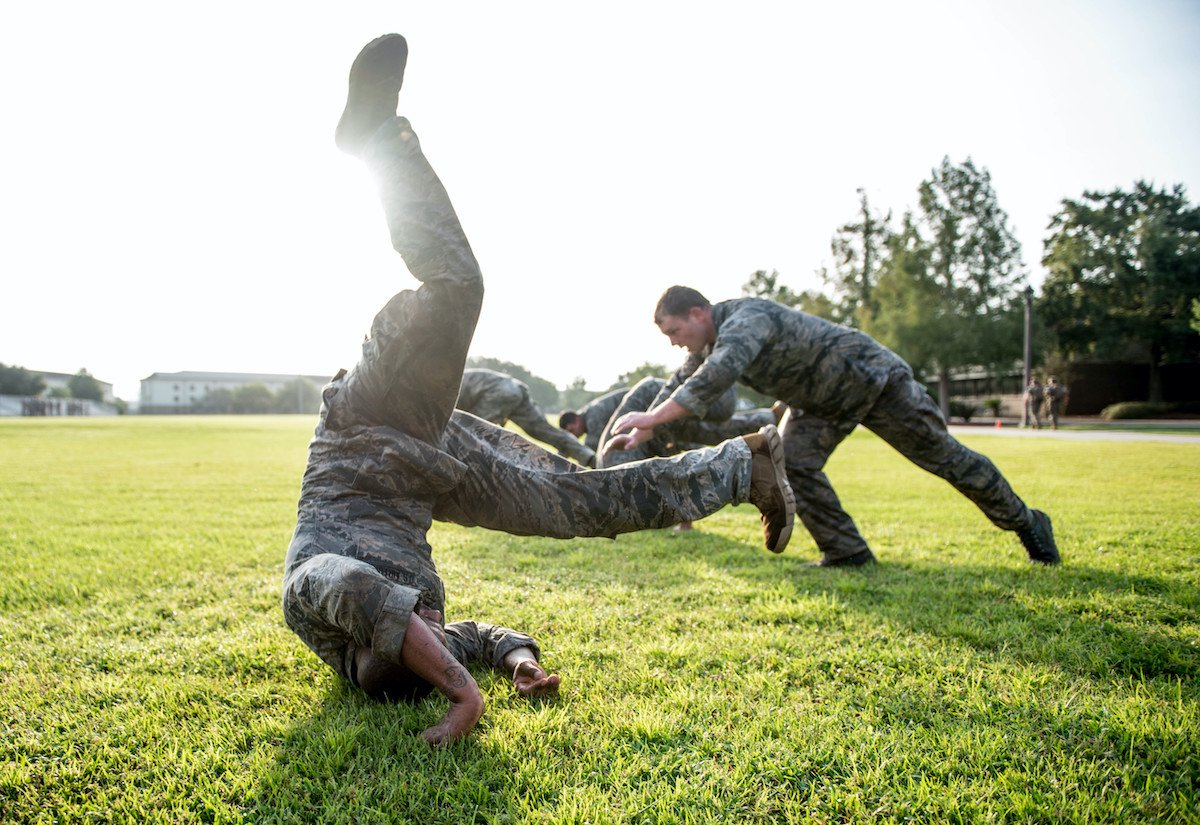 But it was the next paragraph of the memo that drew the ire of many in the special tactics and combat control community.
"But beyond standards, there are norms, which are those things which reflect something usual or expected," Slife wrote. "It's easy to conflate standards and norms, because over time, the norms we establish can come to be viewed as 'the standard.' The norms of how we train Special Tactics operators have certainly changed over time."
To many, the talk of "norms" versus "standards" sounded like double talk.
"It has nothing to do with the female from our perspective," a combat-decorated combat control veteran told Coffee or Die in January. "It's the toxic environment the leaders have created."
A memo written by the female student after she'd left training also called Slife's claim into question. She wrote that, while training with her class (referred to as a "team"), a change in a fitness standard had been a source of friction with other trainees. Requirements for a graded deadlift were lowered from at least 270 pounds to 250 pounds, which the student passed.
"I believe the change in standards invalidated me with a majority of my team," she wrote. "One cadre [instructor] had a conversation with a student and said that the cadre 'rioted' when they found the PT test was changing back to lesser standards. Perhaps all of this timing is coincidental, but looks highly suspicious with my arrival on campus."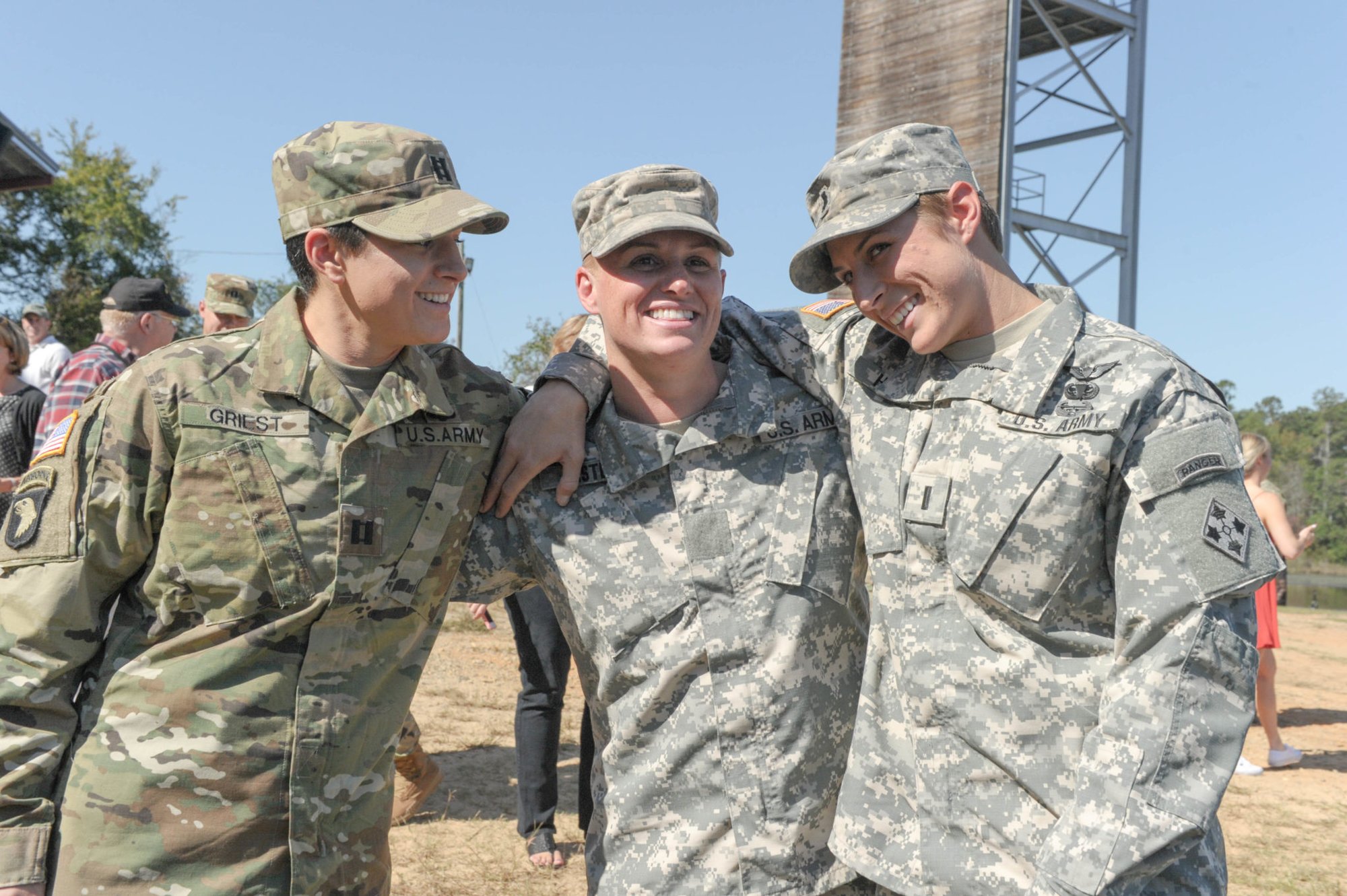 Changing Standards
By itself, the unusual testing standard was not out of the ordinary. Fitness standards often change across all branches of the military, even within intense special operations courses. Students who fail fitness or other graded areas are commonly given a chance to "recycle" to a future class.
The first three women to graduate from the Army's Ranger School in 2015 all recycled through multiple classes, as did many of their male classmates.
But the more serious concern in the training documents for many combat controllers is that the student chose to quit training via SIE, which should have precluded the candidate's return within two years.
A Record of Administrative Training Action, or Form 125A, dated April 9, 2021, provided to Coffee or Die appears to confirm that the student self-eliminated from Combat Control School about two weeks into the course's 61 days of training.
Quitting during training is almost always fatal to a candidate's hopes to join any area of the Air Force's special warfare community, which broadly includes combat control as well as pararescue, TACP, and special reconnaissance roles (officers who complete combat control training are referred to as special tactics officers, not combat controllers). But on the student's Form 125A documenting the SIE, a recommendation box is checked indicating that the student should be "considered for reinstatement into this course."
One combat controller told Coffee or Die that he is concerned that the friction between instructors and leadership may be rubbing off on students in the Air Force's special warfare pipeline. He cited a recent training exercise in which students at the Special Reconnaissance Apprentice Course, which is also held at Pope, were caught pouring water out of jerrycans they had been told to carry in order to lighten them.
"When they take an ax to our standards, you don't get just one person," the combat controller said. "All the other kids start violating it because why not?"
Read Next: