An Air Force special tactics combat controller is set to receive the nation's third-highest award for his valor in a harrowing battle in Afghanistan in which he repeatedly braved enemy fire for the sake of his comrades' safety and killed multiple enemy fighters.
On Friday, Air Force Master Sgt. John Grimesey will receive the Silver Star Medal in recognition of his heroic actions during a firefight in Afghanistan on May 25, 2013. Grimesey is a flight chief in the 21st Special Tactics Squadron at Pope Field in North Carolina.
According to an Air Force release, Grimesey, who was a senior airman during the 2013 battle, was attached to an Army Special Forces team that came under intense enemy fire during a clearing operation alongside Afghan partner forces. Early during the battle, the Afghan soldiers were cut off and trapped inside a Taliban compound, Grimesey's award citation recounts.
After an Afghan soldier returned to the Americans and explained the situation, Grimesey led a small team to attempt to rescue the friendly Afghan commander who'd been shot by the enemy force. At the entrance to the walled-in Taliban compound, Grimesey peered inside the courtyard and saw that the Afghan commander was dead. Moments later, a Taliban militant clambered over the wall and opened fire. Bullets impacted the adjacent wall near Grimesey's head and between his legs — yet he kept his cool and shot dead the enemy militant.
Immediately afterward, according to the Air Force citation, a rocket-propelled grenade impacted nearby. Despite suffering a severe concussion, Grimesey dragged a wounded Special Forces soldier away from danger, thereby saving his life.
Grimesey went on to steadily return fire, engaging the enemy while he directed multiple F-16 fighter and AC-130 gunship air strikes, the Air Force account said. Then, during a successful maneuver to recover the body of the "highly regarded" Afghan commander, Grimesey shot dead another Taliban militant.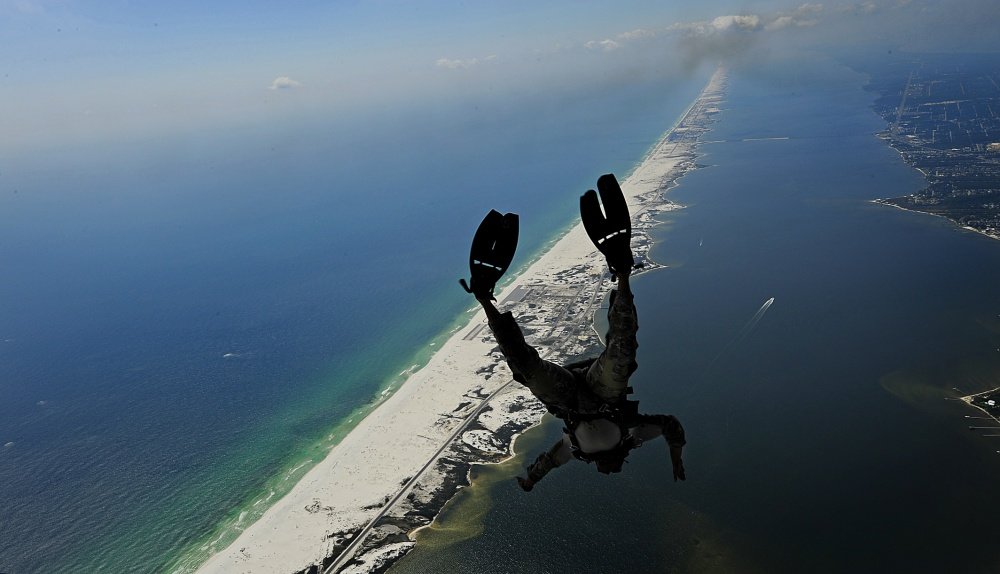 Ultimately, some 31 of the enemy died that day. For their part, the actions of Grimesey's team "saved multiple American and Afghan lives," the citation said.
Grimesey's forthcoming Silver Star Medal is an upgrade from a previous award for his actions that day. It will be presented on Friday in tandem with a Bronze Star Medal, second oak leaf cluster, for his actions during a separate 2017 firefight in Afghanistan in which Grimesey directed multiple air strikes that killed some 40 enemy militants
Combat controllers are elite, special operations airmen trained to provide ground-to-air communications on the battlefield, as well as directing airstrikes from ground level. Like other special operations career fields, combat controllers' training résumés are eclectic, preparing them for a wide range of battlefield environments. They are the most highly decorated career field in the Air Force since the end of the Vietnam War.
Friday's ceremony will be available for livestream viewing on Facebook, searchable by the handle @AFSpecialTactics.