Combat medic.
Just the utterance of the title brings to mind intense, profound imagery. A young medic renders aid to his wounded brothers in the chaos of battle. With deft hands and ice in his veins, the steely-eyed medic stabilizes his squad mate just before hoisting him onto his shoulders and running 5 klicks to the evac point. Our hero then straps down the wounded soldier, and the two exchange a simple affirming nod as the medevac chopper lifts off. Then our brave medic returns to the battlefield and gets back to work.
Yeah, that's a load of bullshit.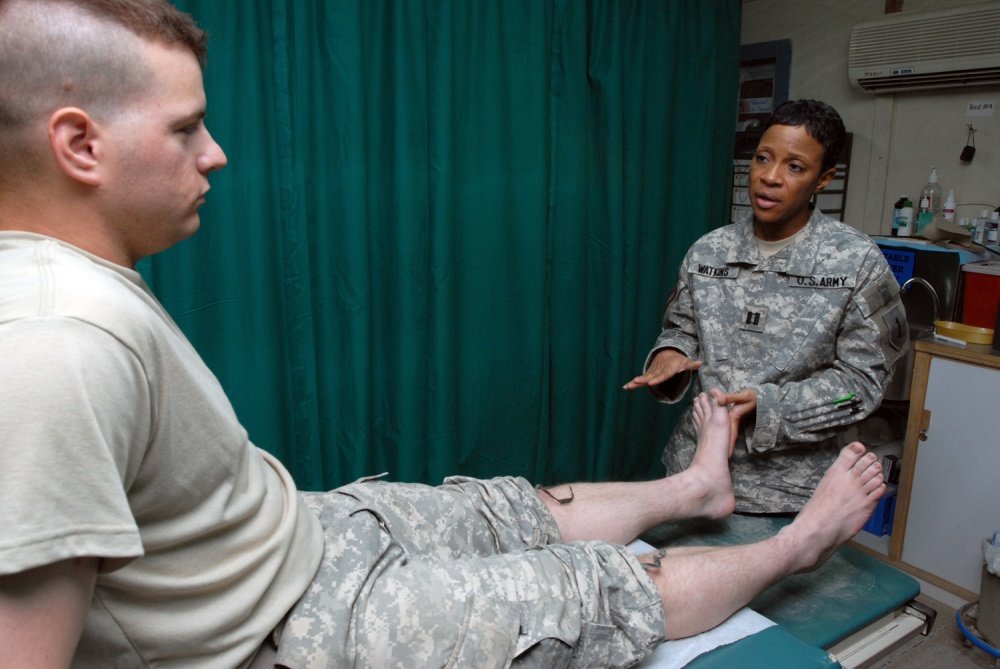 As a former medic, I can confidently say you are 90% more likely to stick your finger up an infantryman's ass than you are to stick it into his bullet wound. Odds are it's going to be more than once. There are a lot of myths and expectations that come with being a combat medic, and they need to be tempered with a strong dose of reality.
So without further ado, here are six examples of expectation versus reality: combat medic edition.
Expectation: Hacksaw Ridge
Reality: I've seen more penises than a porn star with a mortgage. If I had a nickel for every time I had a grown man drop trou in front of me and ask "Does this rash look serious?" I could almost pay off my therapy bills.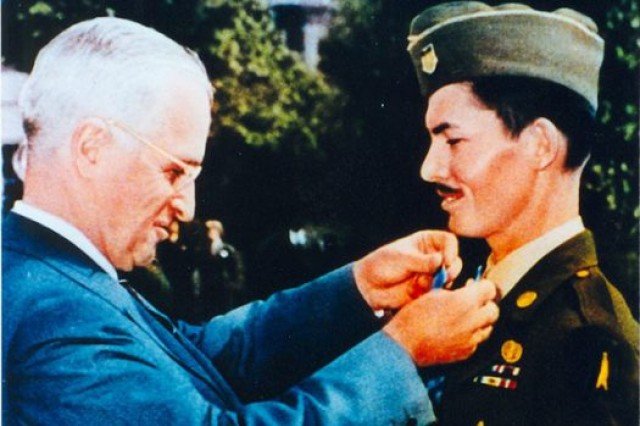 Expectation: Stateside, your life is like a scene from a hospital drama.
Reality: Only if that hospital drama were written by Stephen King. My first-ever patient was an overweight soldier in his mid-40s with a massive cyst just a few centimeters above his asshole. I had to spread his butt cheeks with my knees, slice open and drain the cyst (think Dr. Pimple Popper), and then pack the wound with a sterile dressing to prevent infection. I had to replace the dressing a week later. I've replaced it in my nightmares at least once a week ever since.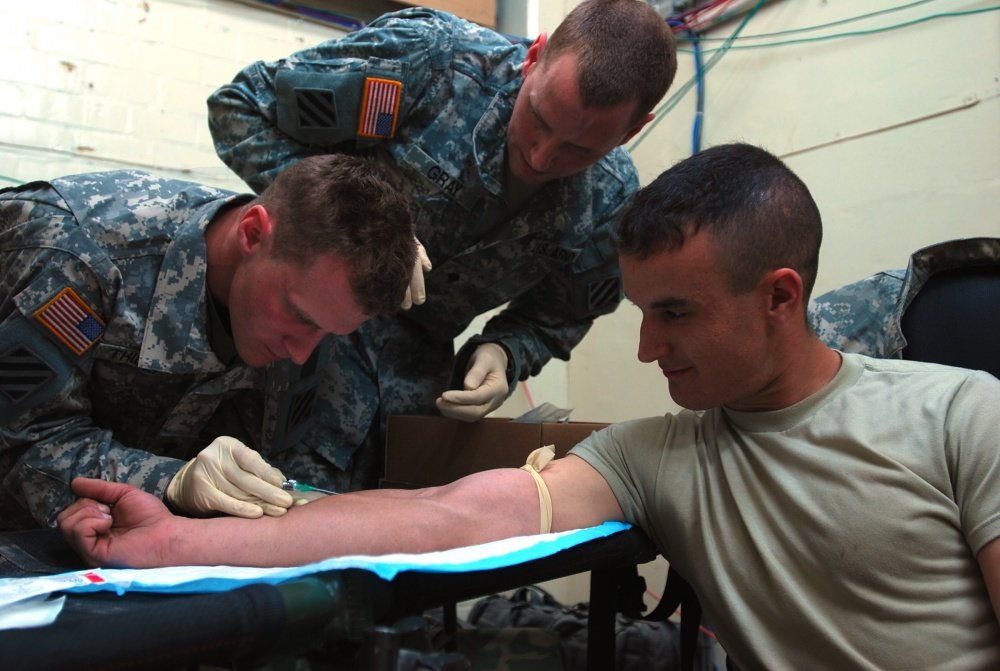 Expectation: On deployment, it's all Blood, Guts, and Glory.
Reality: Shit, Piss, and Vomit are more accurate. Even on deployment, you are more likely to encounter the latter bodily fluids over the former. A bad round of food poisoning hit our platoon once, and a knife fight almost broke out over who got to use the one porta-shitter next. Ever had a grown man projectile-vomit toward you and then stare into your eyes like a vulnerable kitten as he asks what to do about the poop in his pants? I have.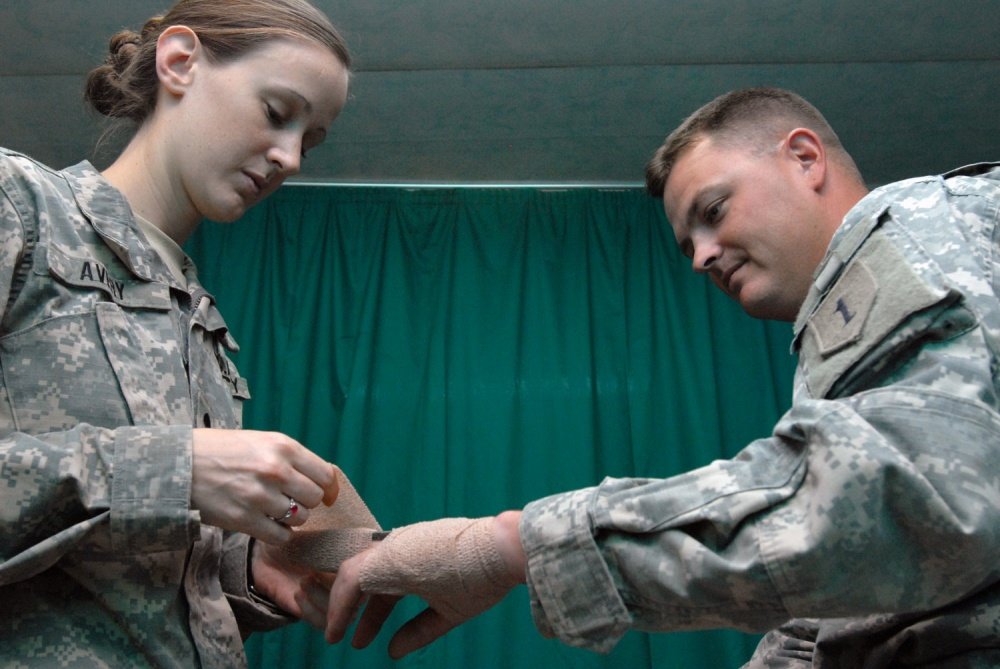 Expectation: Medics are basically doctors with guns.
Reality: After clicking through five PowerPoint slides and giving you a CPR class at Fort Sam Houston, they're going to hand you a rifle and expect you to save human lives in the bludgeoning chaos of battle. Fake it 'til you make it.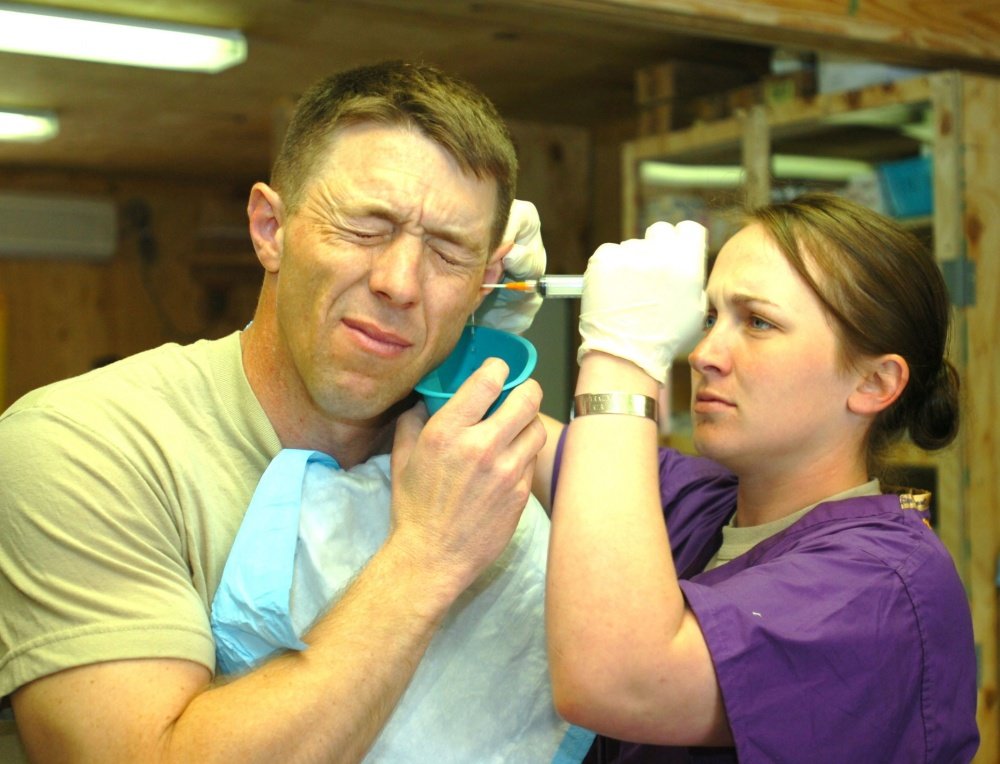 Expectation: Medics are the favored sons of the Army.
Reality: Nope, that's the infantry. The infantry is the Army's baby. Cav scouts are the redheaded stepchild. And medics are something like a really cool cousin. Watch out for our little sister, Dental. She likes to stick her fingers in your mouth.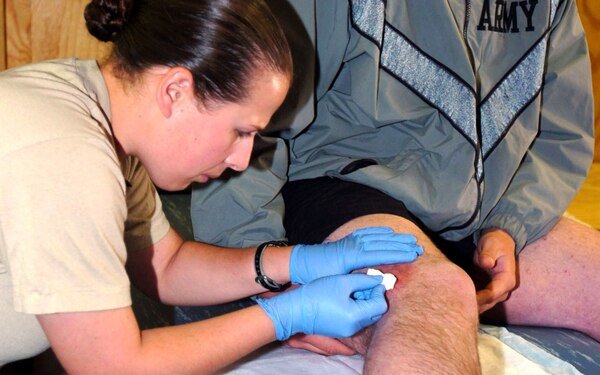 Expectation: Medics are not POGs (Personnel Other than Grunts).
Reality: Yes, they are. One of my grunts summed it up best when he said, "Medics are still POGs, but they're the least POG of any other POG in the Army." Suck it, MPs.
Read Next: New System Allows Vets To See Patient Satisfaction Ratings for VA Hospitals