Both the commanding officer and the command master chief of the USS Bulkeley were relieved of their duties Friday, June 10, according to a statement released Saturday by the Navy.
Commodore Capt. Stefan Walch relieved Cmdr. Devine Johnson and Command Master Chief Earl Sanders "due to a loss of confidence in their ability to effectively function as a command leadership team," according to the Navy statement. Further details about how the pair lost confidence were not immediately available.
Johnson was commissioned into the Navy in 2003 and had served as the commanding officer of the destroyer Bulkeley since July 2020. He had also served as the ship's executive director for several months before taking over as commanding officer.
Capt. William "Mac" Harkin, deputy commodore of Destroyer Squadron 2, will temporarily take over commanding officer duties of the Bulkeley until a permanent replacement is assigned, the Navy said.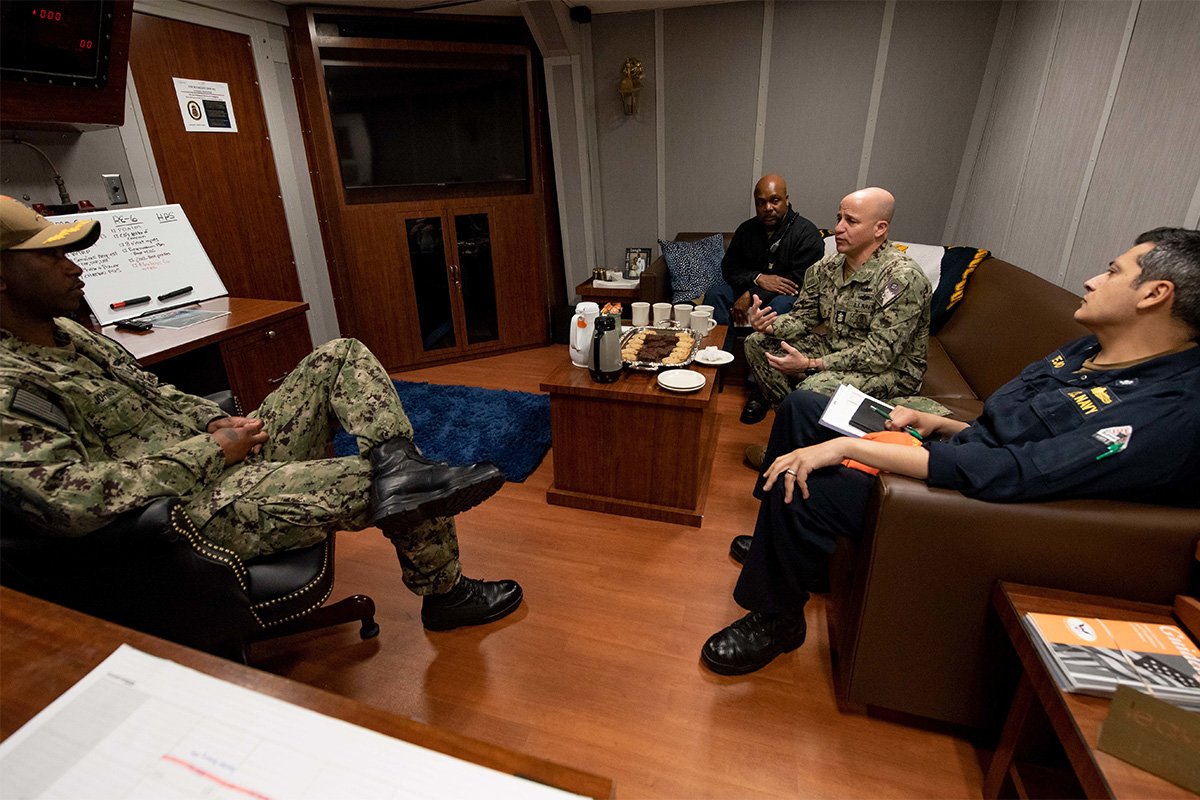 Sanders enlisted in the Navy in 1997 and had served as the Bulkeley's command master chief since June 2021. He will be replaced by Master Chief Petty Officer Christy Reed, also of Destroyer Squadron 2, until a permanent replacement is named, according to the Navy.
Johnson and Sanders are being temporarily reassigned to the staff of the commander of Naval Surface Force Atlantic.
The Bulkeley is an Arleigh Burke-class guided-missile destroyer first commissioned in 2001. The ship is home-ported at Naval Station Norfolk, Virginia.
Read Next: