During a Thursday morning press conference, Concord Police Department (CPD) Chief Gary Gacek announced preliminary information about a shooting that left one CPD officer and an alleged carjacker dead. The shooting took place Wednesday night in Concord, North Carolina. In addition, a second CPD officer was wounded during the incident.
"This tragic and senseless loss of a member of our CPD family is devastating not only to the officer's family and loved ones but to every law enforcement officer in this city, county, state, and country," Gacek said.
At 10:18 p.m. Wednesday, a bystander called police to notify them of a vehicle accident they had driven by on the Exit 49 ramp off of northbound Interstate 85, Gacek said. An agent from North Carolina's Alcohol Law Enforcement Division (ALE) was on patrol in the area of the reported accident and was first to arrive, and a CPD officer arrived shortly after. The officers found an abandoned vehicle that had crashed into a guardrail.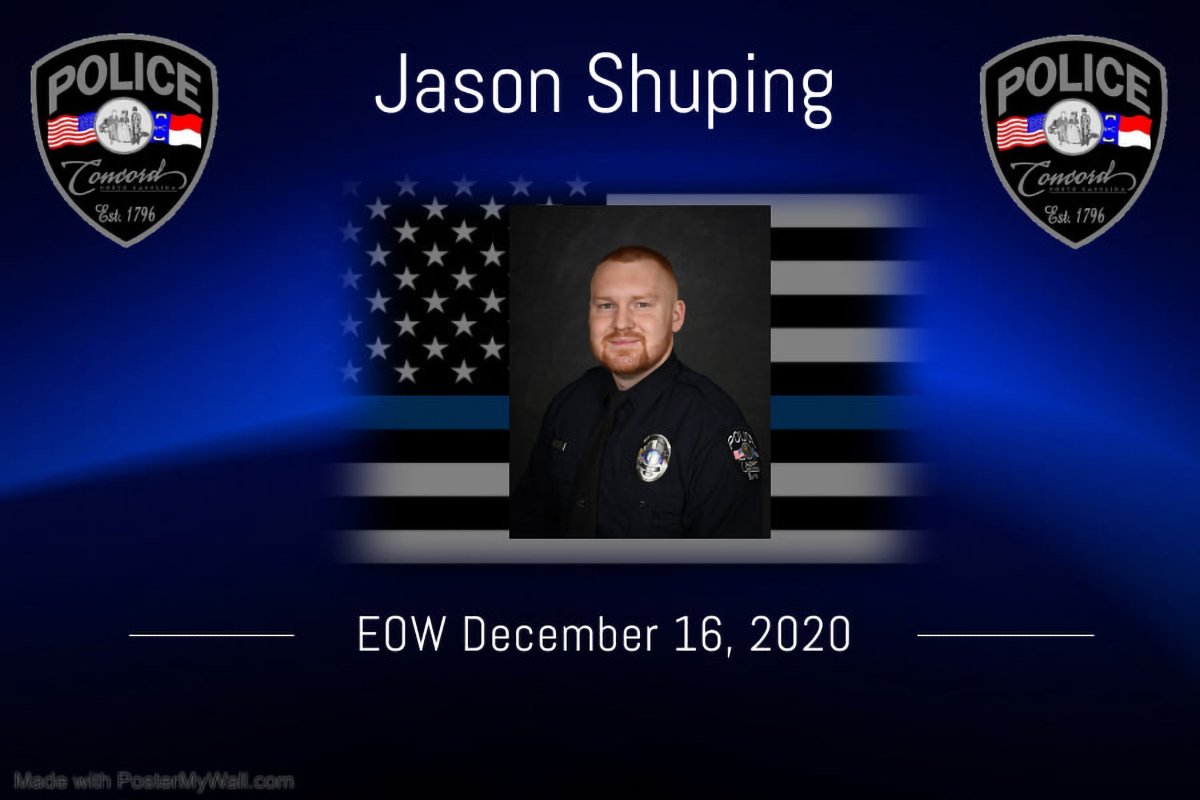 While the officers were investigating the abandoned vehicle, a citizen walked up to them and said a male had just tried to take her vehicle away from her. She gave them the location, in the area of a nearby Sonic fast-food restaurant, and a description of the man who attempted to steal her car.
The ALE agent and two additional CPD officers, identified as Officer Jason Shuping, 25, and Officer Kaleb Robinson, 23, traveled to the Sonic, while the first CPD officer remained at the crash site. They searched the Sonic parking lot on foot and located a man who matched the description provided of the attempted carjacker. As they approached, the man opened fire, striking the two CPD officers and fatally injuring Shuping.
A second pair of CPD officers, who have not been identified, were approaching on foot when the first shots were fired. They continued forward and found that their fellow officers had been shot, arriving in time to see the shooter climb into a nearby SUV that did not belong to him, Gacek said. As these officers approached the SUV, an exchange of gunfire occurred. The shooter was fatally wounded inside the vehicle.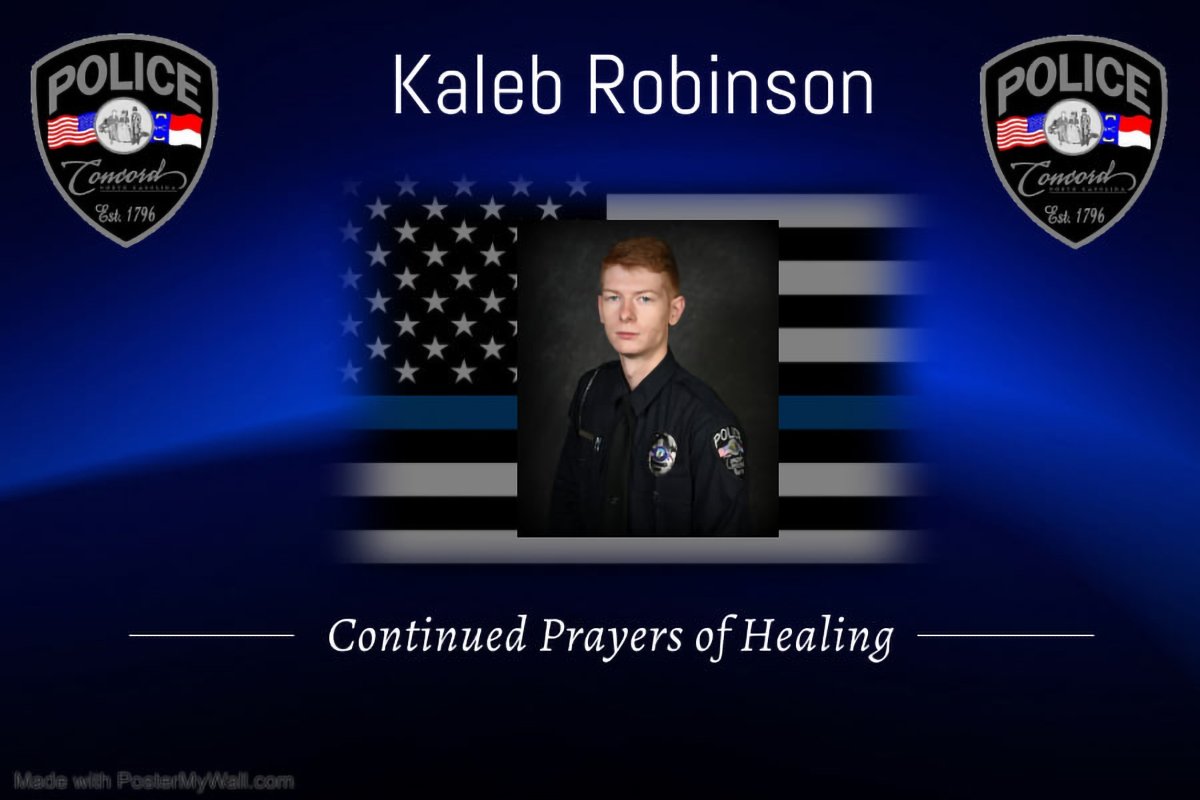 "There's no playbook for this. The Concord Police Department is comprised of a resilient bunch. We are going to get through this — we're a big family," Gacek said. "It's going to be tough, it's going to affect us in different ways, for different lengths of time, at different levels, [but] we have a huge support system here."
Friday night, the CPD and the City of Concord held a candlelight vigil and a "chalk the walk" event in front of the CPD headquarters building in honor of Shuping. The community turned out in large numbers to show their support for Shuping, Robinson, and the entire CPD.
"To our beloved community, thank you for your overwhelming support and kindness the past few days," said CPD in a Facebook post. "We know that Officer Shuping would be so proud of the community he loved and served."
The National Law Enforcement Officers Memorial Fund is a nonprofit that collects data on law enforcement line-of-duty deaths and injuries, among other initiatives to help members of law enforcement and their families. According to its website, the first known law enforcement line-of-duty death was in 1786 and since then, more than 22,217 US law enforcement officers have made the ultimate sacrifice. From Jan. 1 to Dec. 19, 2020, 203 law enforcement officers have died in the line of duty. In comparison, 135 officers died in the line of duty in 2019, which shows an approximate 50% increase in line-of-duty deaths in 2020 so far.