When Ben Breckheimer reached the top of Mount Everest in 2017, he expected to be overjoyed. "Before I went to Everest, I could close my eyes and I could see myself standing on the top and screaming at the top of my lungs out of happiness, crying, fists up in the air like Rocky," Breckheimer told Coffee or Die Magazine back in 2019. "And that's not what I had on Everest. I was really — not disappointed, but my immediate next thought was 'This is it. I lived my dream. So, what's next?'"
In June 2021, Breckheimer accomplished his true goal — becoming the first Purple Heart recipient to reach the peaks of the tallest mountains on each continent, an achievement known as conquering the Seven Summits. Following a setback due to weather in 2019 and a shutdown due to COVID-19 in 2020, he summited Mount Denali in Alaska, the final summit he needed to set that record.
"Prior to leaving, everything felt right," he said to Coffee or Die after making it to the top. "I had never had that before on previous expeditions, like my attitude was so positive and gung-ho. On the previous six summits, I had tunnel vision — I was just so focused on the summit that I never really took the time to enjoy the scenery and take everything in and just really absorb nature. On this final summit, I did. There wasn't a day I wasn't smiling. Everything worked out perfectly."
Breckheimer spent five years in the Army as an operating room specialist before becoming a cavalry scout in 2009. He nearly lost his leg when he was riding in a Stryker vehicle in Afghanistan and an IED exploded beneath him. Suddenly his career was over. He spent four years in a limb salvage program and then was medically retired after 11 years in service instead of the full 20 he'd planned for. Shortly after his retirement, his then-wife asked for a divorce.
"This whole climbing adventure really started for a lot of selfish reasons. The main reason I got into it was to kind of give my ex-wife the bird," Breckheimer said, laughing. "'I summited Everest, you're gonna have to come back — I'm so strong and tough.' But once I reached the very first summit, on Mount Elbrus, it was no longer about her. It was about my healing."
Indeed, Breckheimer tossed his wedding ring off the top of Mount Elbrus, the tallest peak in Europe, and thought of what he could do next.
Next up was Mount Kilimanjaro and working with an organization called American 300 (now known as OneTeam Colgan Foundation) to start Purple Heart Summits, a program to help Purple Heart recipients find new purpose through mountaineering. He tried to summit Mount Everest in 2015 but was caught in a catastrophic avalanche that killed 22 people, escaping covered in only a dusting of snow. After taking a year off, he attempted Everest again in 2017 and was successful.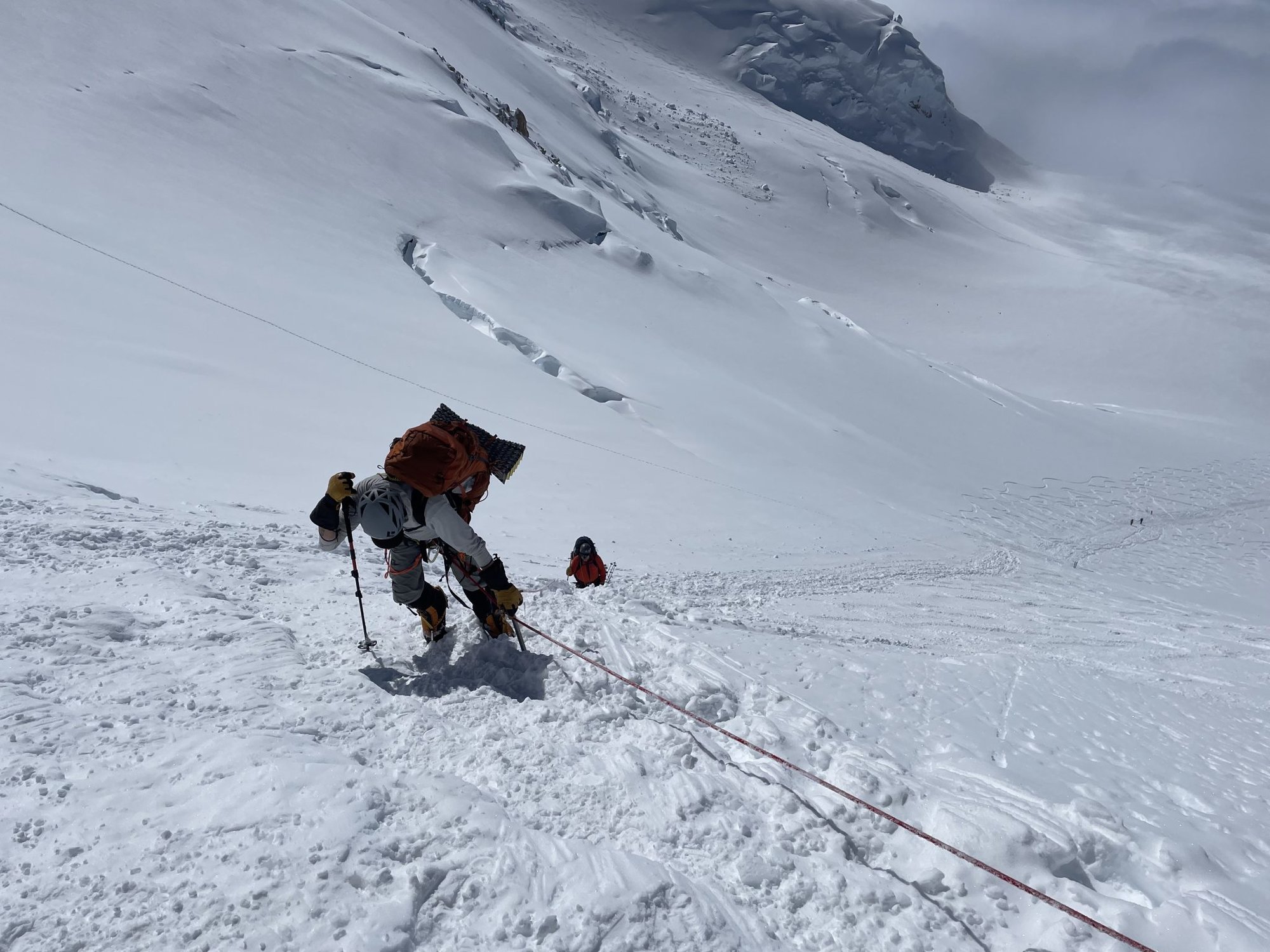 He worked his way through Aconcagua in South America, Carstensz Pyramid in Oceania, and Mount Vinson in Antarctica. Denali was all that he had left — in 2019 he made his first attempt and was thwarted by an "atmospheric river" that made his team turn back. Breckheimer said that was for the best.
"At 16,000 feet, I was just kind of mentally checked out," he said. "There was a part of me that was almost afraid of heights at that moment." The weather system was as good an excuse as any to come back down.
But he spent the next two years doing as much rock climbing as he could, getting into the best mental and physical shape of his life, and in the summer of 2021, he not only summited Denali, he did it at high speed. He and his team had a 21-day permit to climb up and get back down, and they reached the summit in 11 days. "We were feeling like we were cruising," he said.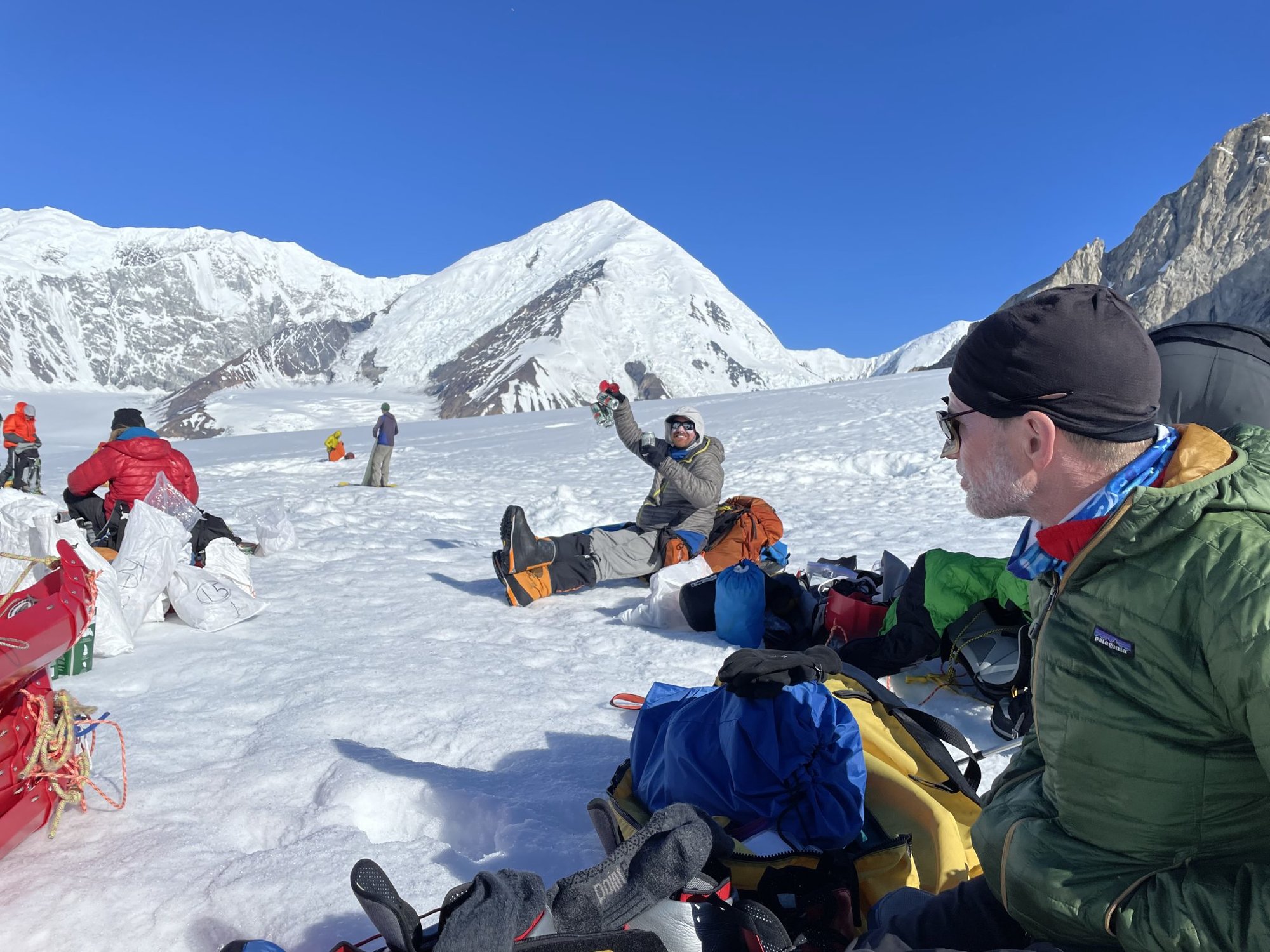 Making it to the top of Denali was especially meaningful to Breckheimer because he was able to take some of his grandmother's ashes up the mountain. Alaska had been her favorite place to visit.
Breckheimer has a few plans now that he's met his goal of the Seven Summits. He's continuing to help other climbers through Purple Heart Summits, with the hope of finding more female mountaineers. He is also in the process of writing a book and plans to donate a portion of proceeds to veterans charities.
"I've been so blessed and so lucky to have such amazing sponsorship and have been able to experience every continent of the world that I really want to try and give back," he said.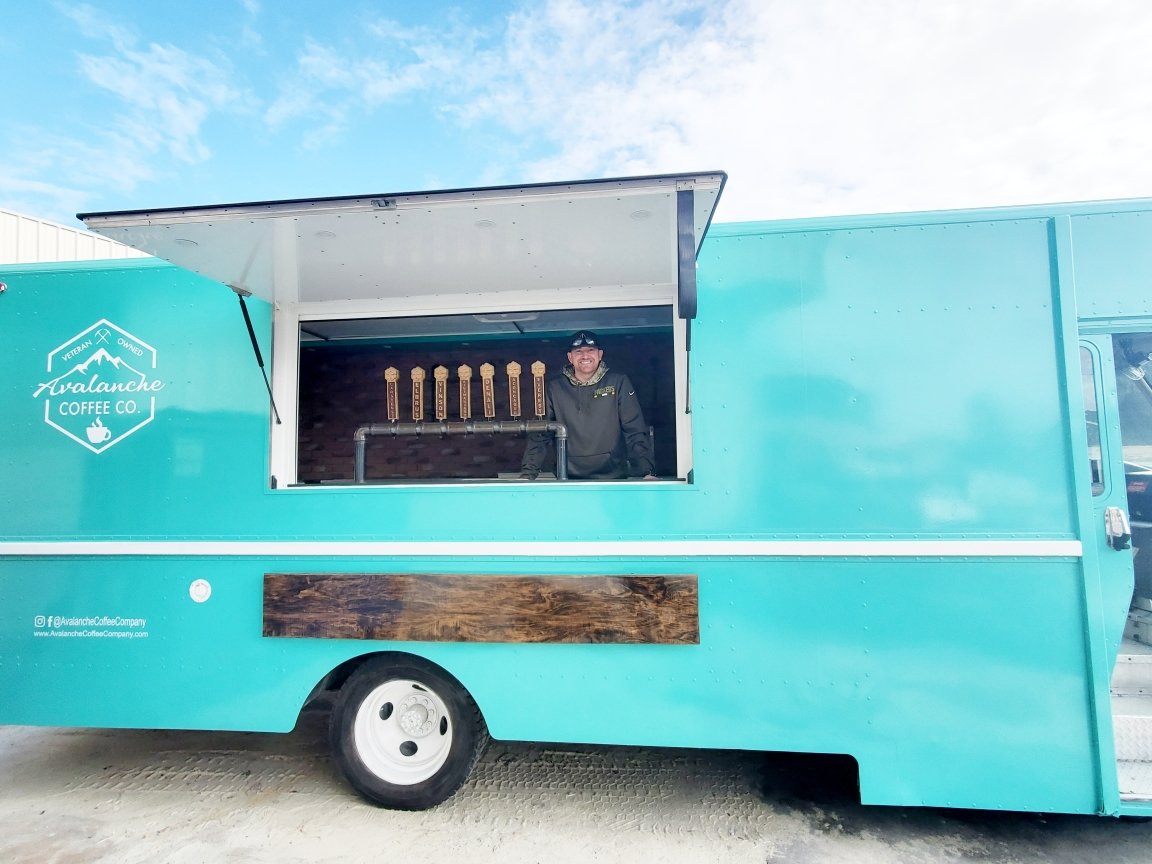 He and his wife, Mallory — they married in 2020 — are also planning to start a mobile coffee truck in their hometown of Charlotte, North Carolina. He is looking forward to spending quality time with his family and friends. "I figure I owe it to them to stick around for at least a year or two before I plan something crazy again," Breckheimer said.
His big dreams aren't completely gone. He would like to ski to the South Pole and begin working on the Explorers Grand Slam, which includes climbing the Seven Summits and reaching both poles. But his serious mountain climbing days are done.
"I've come to the realization that my body just physically cannot handle those big, long expeditions anymore," he said, his voice revealing no sign of disappointment. "I mean, granted, we were really strong on Denali, but afterward, my body was just totally trashed. And I was like, there's no way I'm going to do this again. I feel like my purpose now is just to kind of motivate others to now step outside their comfort zone, try something different, because you really never know what you're going to be capable of unless you do it."
---
This article first appeared in the Spring 2022 print edition of Coffee or Die Magazine as "Conquering the Seven Summits."
Read Next: Despite Setbacks, Veteran Aims to be First Purple Heart Recipient to Climb Seven Summits