Two Los Angeles cops deserved to get canned because they chased a Snorlax and battled a Togetic instead of responding to a mall robbery, a California appellate court has ruled.
Ex-police officers Louis Lozano and Eric Mitchell had argued city officials fired them unfairly more than four years ago after snooping on their digital in-car video system, which captured them hunting Pokémon Go characters on their cell phones instead of arresting nearby mall robbers.
The case began on April 15, 2017, during a busy Saturday in the LAPD's Southwest Division. Lozano and Mitchell were supposed to be walking their beat in the Crenshaw Corridor and Leimert Park area.
A homicide inside the division's area meant there were more calls for service than squad cars available to respond to them.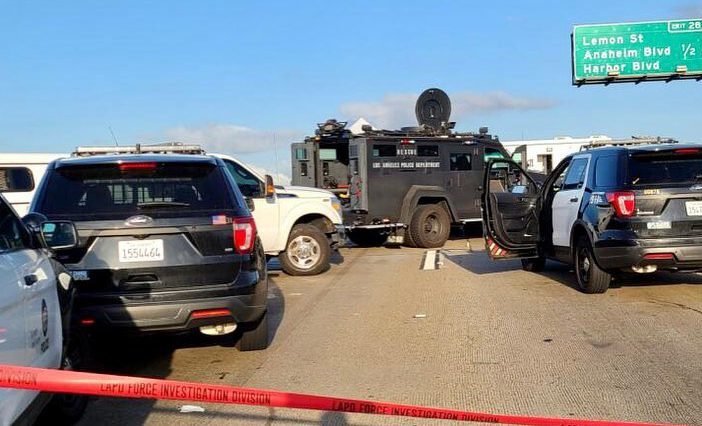 Southwest Division commander Capt. Darnell Davenport was driving to the homicide scene when he heard radio chatter about a "211 in progress" at the Macy's store inside the Baldwin Hills Crenshaw Plaza mall — a robbery, this one with multiple suspects.
He happened to be near the mall and saw to his right an LAPD cruiser tucked into an alley. He couldn't see who was in the car but assumed they were from Traffic Division or a unit from outside his area. He responded "Code 6 on the call" — he was there so he'd take it himself — and then watched the cruiser drive in reverse down the alley, hang a left-hand turn, and scoot away.
In the watch commander's office, Sgt. Jose Gomez recalled the next few minutes as "chaotic," with a flood of calls updating the situation at the Crenshaw Mall. He looked over at the watch commander's board and noticed that Lozano and Mitchell were supposed to be near there.
He asked a dispatcher to radio them to back up their captain at the robbery, but couldn't raise them. So a cruiser detached from the homicide scene at Code 3 — lights ablaze, sirens roaring — from the other side of the division to reach the mall.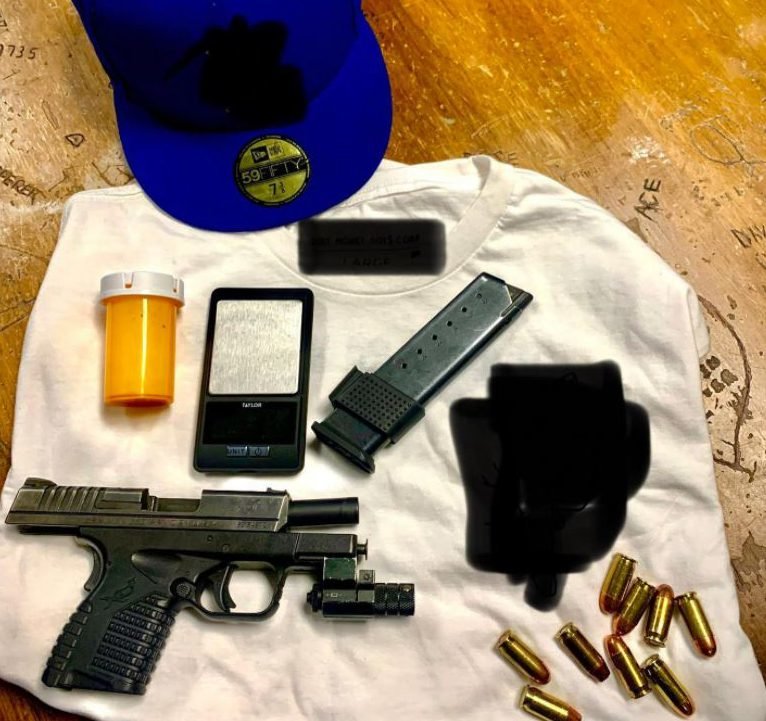 Gomez grew puzzled about the coincidence of two officers radioing in that they were "Code 6" in the Crenshaw Corridor at the same time Davenport was saying he was "Code 6" at the Crenshaw Mall. To figure it all out, he met up with Lozano and Mitchell later that night in a 7-Eleven parking lot. They told Gomez they never heard a backup call to assist Davenport and blamed loud music wafting from Leimert Park.
Gomez counseled them for not listening to their radios and left it at that, even if it didn't sit well with him. The next day, he realized he could listen to the in-car recording. That's when he discovered their cruiser was the one Davenport had spotted near the mall.
Lozano had told Mitchell to put them Code 6 "at the corridor," laughed, and then referring to Davenport said, "I don't want to be his help."
When a radio dispatcher reached out to them, Lozano asked Mitchell if they should ask "if there's a message." Mitchell replied, "It's up to you. Whatever you think. I don't want them to think we're not paying attention to the radio."
"Aw, screw it," Lozano said, and they made no attempt to respond to the radio calls.
Gomez turned his discovery into a misconduct charge sheet, which percolated up the chain of command until the internal investigation was forwarded to Detective Tracy McClanahan.
Her analysis concluded the officers had fibbed about where they were during the mall robbery, but the more recordings she heard, the clearer it became the two cops were playing "the Pokémon Go video game" while on duty that day.
Pokémon Go is a game that relies on the Global Positioning System to find places in the real world to detain, fight, and train fake video characters — the Pokémon monsters. Contestants will toss a video Poké Ball at a creature to capture it, accruing faux currency — candies and stardust — while adding the monster to their log of conquests.
McClanahan figured out that five minutes after Lozano uttered "screw it" to answering the dispatcher about the robbery call, Mitchell announced that a "Snorlax" had "just popped up" at "46th and Leimert."
Nicknamed "the Sleeping Pokémon," the Snorlax is a large, bloated monster that's often depicted snoozing. Contestants can awaken the Snorlax with a Poké Flute.
Lozano cautioned "Leimert doesn't go all the way to 46th," so he proposed to run "down 11th and swing up on Crenshaw." But Mitchell advised a different route, reminding him, "We got four minutes."
For the next 20 minutes, the recording device caught the officers "discussing Pokémon as they drove to different locations where the virtual creatures apparently appeared on their mobile phones," according to the appellate ruling.
But before they could apprehend the Snorlax, a "Togetic just popped up," Mitchell told Lozano. He added it was on "Crenshaw, just south of 50th."
A "Togetic" is a small, dainty and ditsy, flying fairy that showers good people with glowing joy dust.
They apparently decided to nab the Snorlax first and then snare the Togetic.
The in-car recorder picked up Mitchell saying, "Don't run away. Don't run away," to the Togetic, while Lozano narrated how he "buried it and ultra-balled" the fairy before announcing, "Got him."
But Mitchell replied he was still "trying to catch it," then, "Holy crap, man. This thing is fighting the crap out of me."
Moments later, Mitchell announced, "Holy crap. Finally," apparently netting the Togetic, which, he continued, meant other "guys are going to be so jealous."
They then drove to the 7-Eleven, where Gomez met them before their shift ended.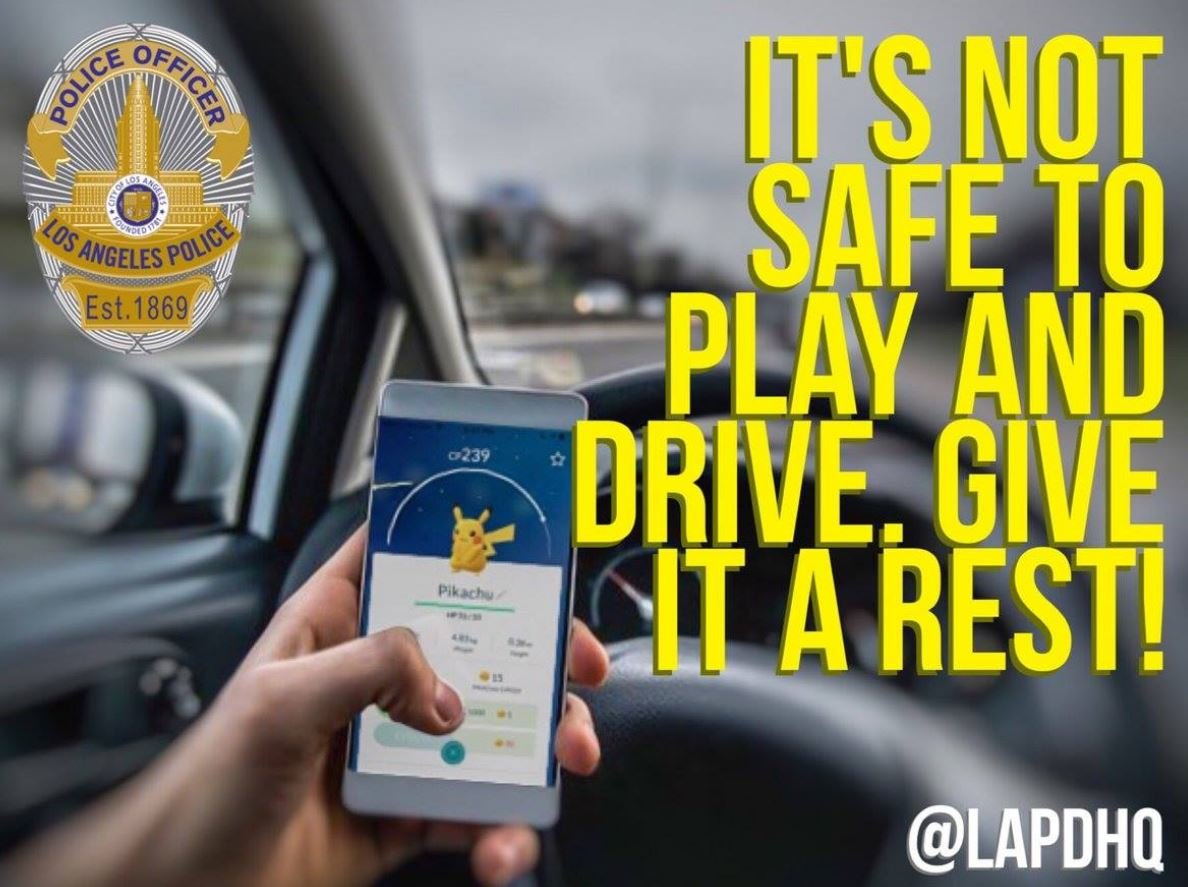 The officers later told investigator McClanahan they were merely talking about the game, not playing it. She decided they were lying.
At their disciplinary hearing, a representative for Mitchell and Lozano argued that using the in-car recording as evidence was a violation of Board of Police Commissioner's Special Order No. 45, which barred the device to "monitor private conversations between Department employees."
The officers also claimed city officials had violated the protections afforded to them under the Public Safety Officers Procedural Bill of Rights Act, better known as POBRA. Under POBRA, they argued, Sgt. Gomez shouldn't have interrogated them without their representative present, because what the officers said could trigger punitive actions.
The hearing panel disagreed, deciding that Gomez talked to them in the course of his daily duties. The board also ruled Special Order No. 45 doesn't apply when there's "evidence of criminal or egregious misconduct."
The board recommended the officers be fired, and the police chief booted them from the force. Mitchell and Lozano appealed the decision to Superior Court of Los Angeles County Judge Mary H. Strobel, but she denied their claims.
So they appealed her ruling to the California Court of Appeal's Second Appellate District, Division Three.
On Jan. 7, 2022, the justices sided with the city disciplinary panel and Judge Strobel.
The officers' attorney, Gregory G. Yacoubian, was unavailable for an interview late Monday evening. It remains unclear if the cops will appeal this decision, too.
Read Next: