A Detroit cop who brazenly pocketed bribes tied to a car auction scheme is going to prison.
On Tuesday, June 14, in Detroit, US District Court Judge George Caram Steeh sentenced Alonzo Jones to 15 months behind bars and two years of supervised release when he exits a federal penitentiary. He had faced up to 10 years in prison, a $250,000 fine, and three years of supervised release, but Jones, 55, inked a plea deal with federal prosecutors on Oct. 25 that capped his jail time at 12 to 15 months.
His attorney did not return Coffee or Die Magazine messages seeking comment. Jones retired from the Detroit Police Department roughly a year ago after 34 years on the force, and he accepted his last bribe only days before he took off the badge.
"The only explanation for this is that he was greedy," wrote Assistant US Attorney Frances Lee Carlson in a sentencing memorandum. "He did not care about the consequences because he believed he was above the law. His bribe-taking was not a one-time decision that he later regretted. Instead, he accepted cash bribes over and over again over the course of two years. And Jones shamelessly used his police vehicle to pick up his bribes, all while wearing his uniform and badge."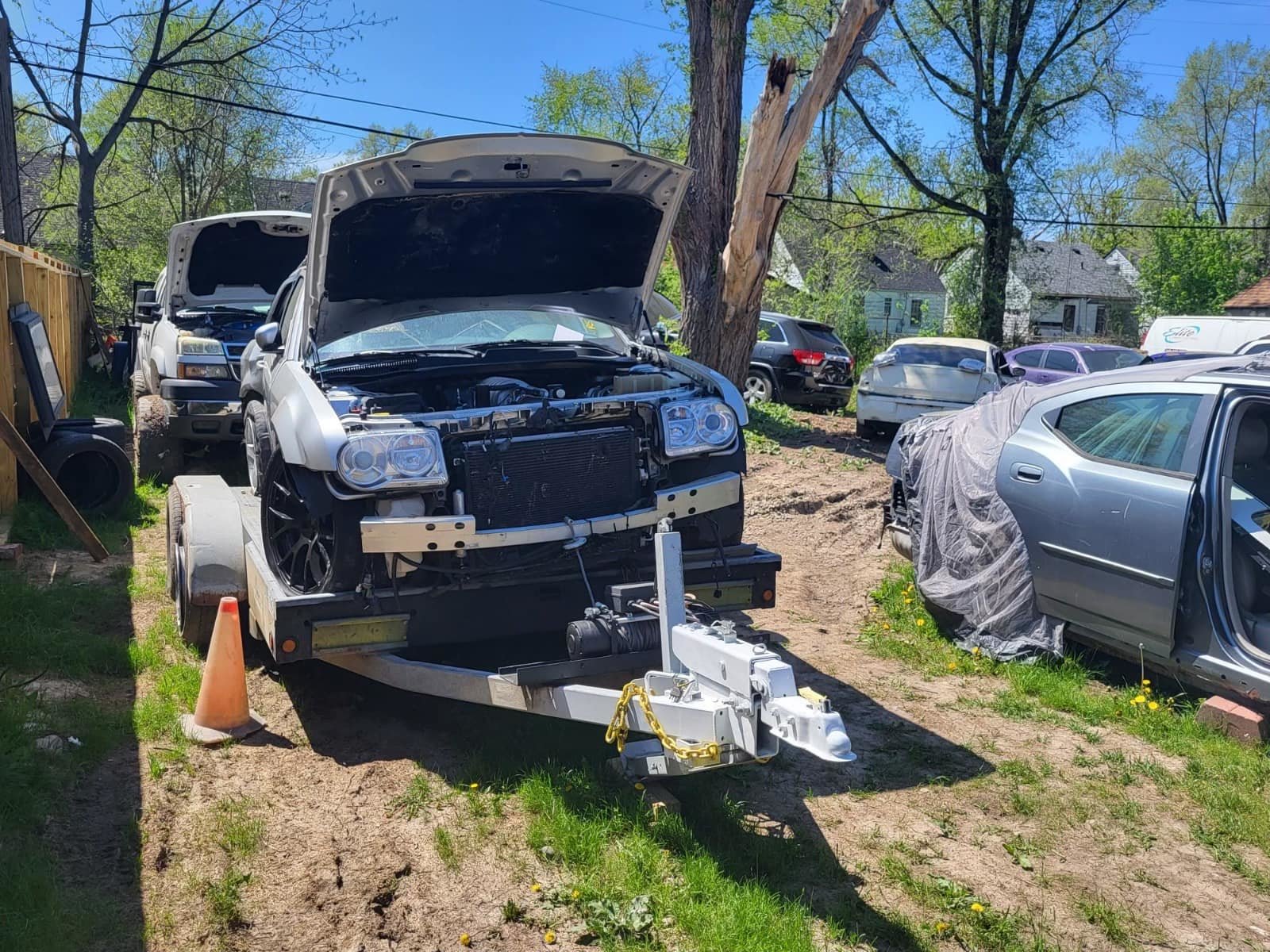 Jones can blame his downfall on Operation Northern Hook, a probe launched by the FBI that targets public corruption in Detroit, with an emphasis on bribes paid to cops by towing companies. It's sent six other cops to prison for taking bribes to refer abandoned vehicles to collision shops.
Jones accepted five bribes totaling $3,200 from July 2019 to May 2021 from towing operators. In exchange, the cop gave them falsified bill of sale forms tied to the Detroit Police Department's Abandoned Vehicle Auctions program that he oversaw for a dozen years.
If a car didn't sell, the company that towed it could take possession. By never putting the car up for auction, marking it as unsold, Jones turned over ownership to a towing operator. On May 15, 2021, for example, Jones pocketed $1,000 and handed nine falsified car sale forms to one of FBI's confidential informants. When the operator asked if he could bribe other cops after Jones retired, the police officer warned him others would be "straight about it."
Jones was arrested and charged six months later.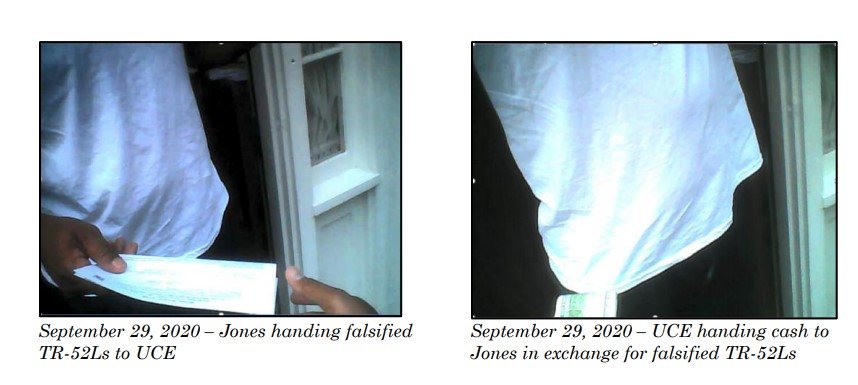 With a plea agreement establishing Jones' criminal culpability, legal wrangling began between the prosecutor and defense attorney over how long the ex-cop would get behind bars.
Criminal defense attorney Todd Russell Perkins urged the judge to give Jones probation, with no jail time.
He argued that except for the bribes, Jones was a model citizen with chronic health problems, a good father, and an active parishioner in his Christian church.
"Defendant Alonzo Jones comes before this Court a humbled man pleading for relief," wrote Perkins in a sentencing memorandum. "Through his plea, he has accepted his role for the crime charged. Further, a term of incarceration would not only affect Mr. Jones, but his children, and the community at large."
Prosecutor Carlson wanted none of that. He urged the judge to give Jones a stiffer sentence.
"Police officers and other public officials, especially in Detroit, are not widely trusted due to the history of corruption that seems endemic to the city," Carlson wrote in his memorandum to the judge. "Having yet another police officer admit to being corrupt only increases the community's mistrust and cynicism. People like Jones, who corruptly abuse their positions of trust by illegally accepting bribes must face serious consequences."
The judge agreed with the prosecutor.
Read Next: Crackdown on Corruption Nets 3 Correctional Officers, 1 Nurse at Leavenworth