With America and Russia locked in great power competition, there's no love lost between Washington and Moscow these days. Yet, high above the Earth's surface, orbiting around the planet at some 17,100 miles per hour in the International Space Station, the two countries' spacefarers seem to be getting along just fine.
In fact, with a Russian resupply flight pushed back by about two months due to mechanical issues, the two Russian cosmonauts currently aboard the International Space Station, or ISS, were forced to bum some grub from their four American orbital comrades.
"We received from the American side, in my opinion, 13 containers with food rations," cosmonaut Sergey Ryzhikov, who is currently aboard the space station, radioed to specialists at Russian Mission Control Center near Moscow, the Russian state-owned news site RIA Novosti reported.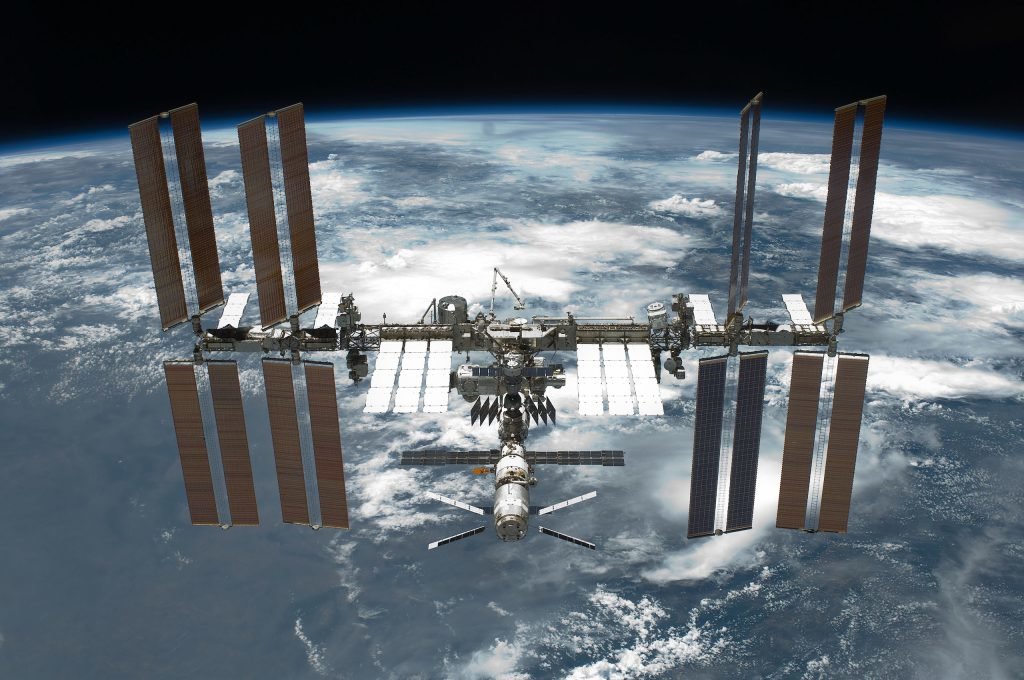 Russia's Progress MS-16 spacecraft was supposed to launch on Dec. 11 to ferry food up to the two Russians aboard the ISS — Ryzhikov and Sergey Kud-Sverchkov. However, when that resupply flight was rescheduled to Feb. 15, the awaiting cosmonauts were forced to ask their American counterparts to share their food rations. The Americans agreed — and free of charge.
In addition to the two Russians, there are currently four Americans — Kathleen Rubins, Michael Hopkins, Victor Glover, and Shannon Walker — as well as the Japanese astronaut Soichi Noguchi currently in orbit aboard the ISS.
According to RSC Energia, Russia's state-run rocket-building enterprise, the Soyuz-2.1a launch vehicle carrying Progress MS-16 is on track to launch from the Soviet-era Baikonur Cosmodrome in Kazakhstan on Feb. 15. The unmanned spacecraft will deliver to the ISS various supplies, including food and tools for repairing air leaks.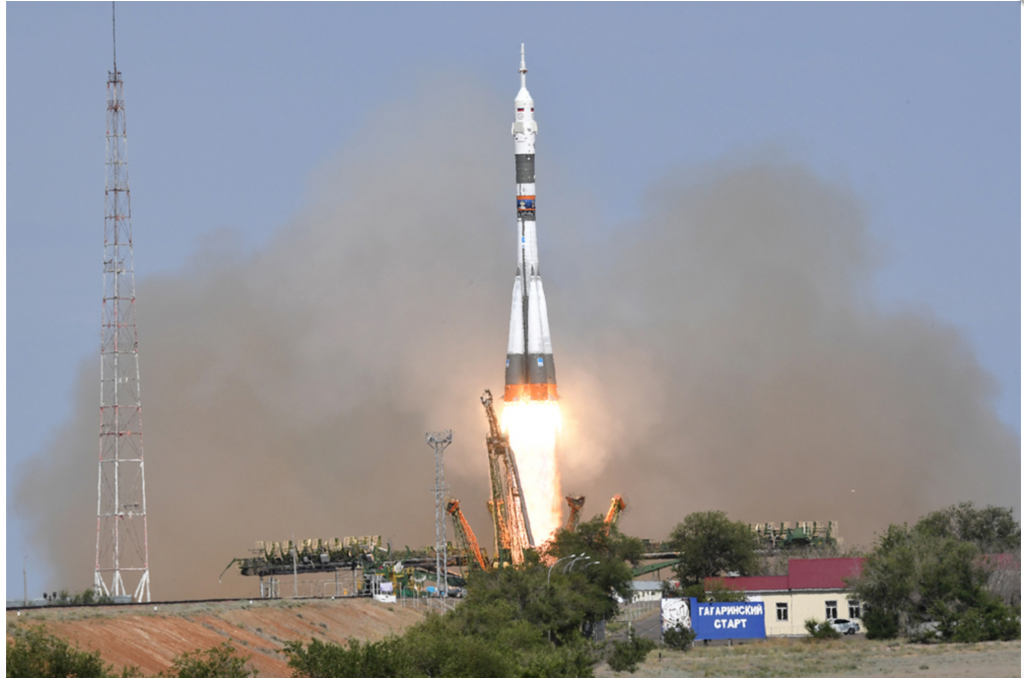 Russian and American astronauts bring their own food supplies to the space station, although the different space contingents often share, NASA reports on its website. In fact, prior to launch the different nationalities all sample one another's food stocks to avoid adverse, in-flight gastrointestinal issues.
"A limited supply of fresh fruits and vegetables regularly arrives with each visiting vehicle and is eagerly consumed by the onboard crews," NASA writes on its website.
Soviet cosmonaut Yuri Gagarin became the first human in space during his groundbreaking April 12, 1961, mission. During a single orbit around the Earth in his Vostok capsule, Gagarin also became the first human to eat food in space. He squeezed beef and liver paste out of an aluminum tube and finished it off with chocolate sauce — also squeezed out of a tube.
Extraterrestrial cuisine has become more refined over the years. Russian cosmonauts aboard the ISS are known to enjoy caviar for New Year's celebrations. And in May 2001 it was a Russian Progress resupply vehicle that delivered a Pizza Hut pizza to the ISS — the salami-topped pie marked the first pizza delivery in outer space. Russian cosmonaut Yuri Usachev reheated the pizza and filmed himself eating a slice for a Pizza Hut commercial.