Around 20 nations will soon send weapons to Ukraine, including anti-ship missiles, helicopters, and artillery, as the Russian invasion nears its fourth month, Defense Secretary Lloyd Austin told reporters Monday, May 23.
Perhaps most notably, Denmark is providing Harpoon over-the-horizon, anti-ship missiles to help Ukraine defend its coast, Austin said during a press conference, where he was joined by Chairman of the Joint Chiefs of Staff Gen. Mark Milley. The Harpoon is similar to the Ukrainian-built R-360 Neptune anti-ship missile Ukrainian forces used to sink the Russian warship Moskva in April.
The announcements came after Austin and Milley held a virtual meeting with the so-called Ukraine Contact Group, made up of defense officials and leaders from 47 nations opposed to the Russian invasion. Monday was the second meeting of the international group, after a first in-person meeting in April in Germany. Meant to allow nations to coordinate aid to Ukraine, Monday's meeting featured an update from Ukrainian Defense Minister Oleksiy Reznikov.
Several of the countries pledged to donate "critically needed" artillery systems and ammunition, and the Czech Republic donated attack helicopters, tanks, and rocket systems, Austin said.
"The fight is really shaped by artillery in this phase," Austin said. "And we've seen serious exchanges of artillery fires over the last several weeks."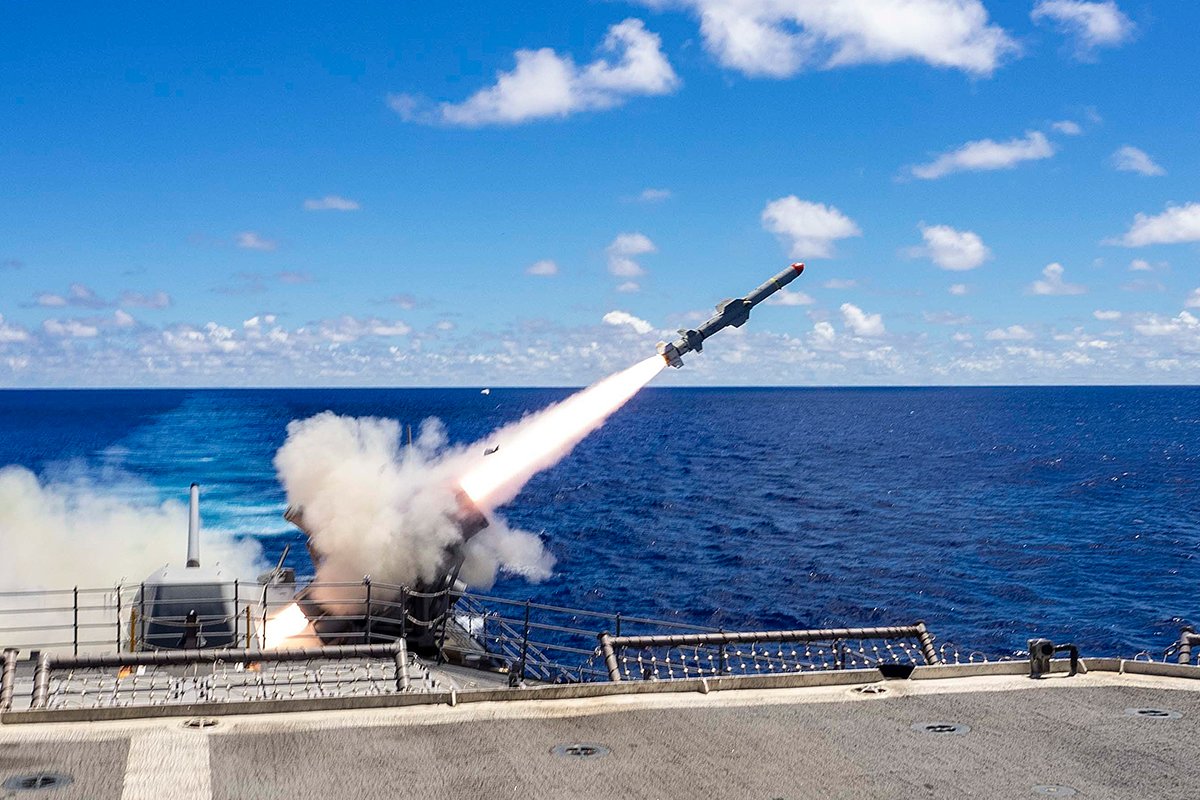 The new pledges of arms come as President Joe Biden signed legislation to support Ukraine with an additional $40 billion in military assistance and economic support. The US has so far sent thousands of Javelin anti-armor missiles and Stinger anti-aircraft missiles, hundreds of Phoenix Ghost and Switchblade drones, more than 100 M777 howitzers, small arms, ammunition, counterartillery radar systems, and more.
Ukraine now has about a quarter of the United States' Stinger missiles, defense officials said in April, and industry officials have warned it could take years to replace the weapons. But when asked about the time it would take to replenish the US stockpile of weapons, Milley said he wasn't concerned.
"We're okay, and our risk is being managed appropriately," he said.
Milley also acknowledged the increase in troop numbers around — though not in — Ukraine. The US now has 102,000 American service members deployed across Europe, Milley said, up from 78,000 in fall 2021. That's the most US troops deployed to Europe since 2005, but still well below historical peaks in 1957, when more than 450,000 Americans were deployed to Europe in the first Cold War buildup. American troops are mainly stationed in Germany, Poland, Italy, and the United Kingdom, Axios reported in mid-March.
Roughly 15,000 American sailors are currently in the Mediterranean and Baltic seas on 24 surface ships and four submarines, according to Milley. A dozen American fighter squadrons and two combat aviation brigades are stationed in Europe as well.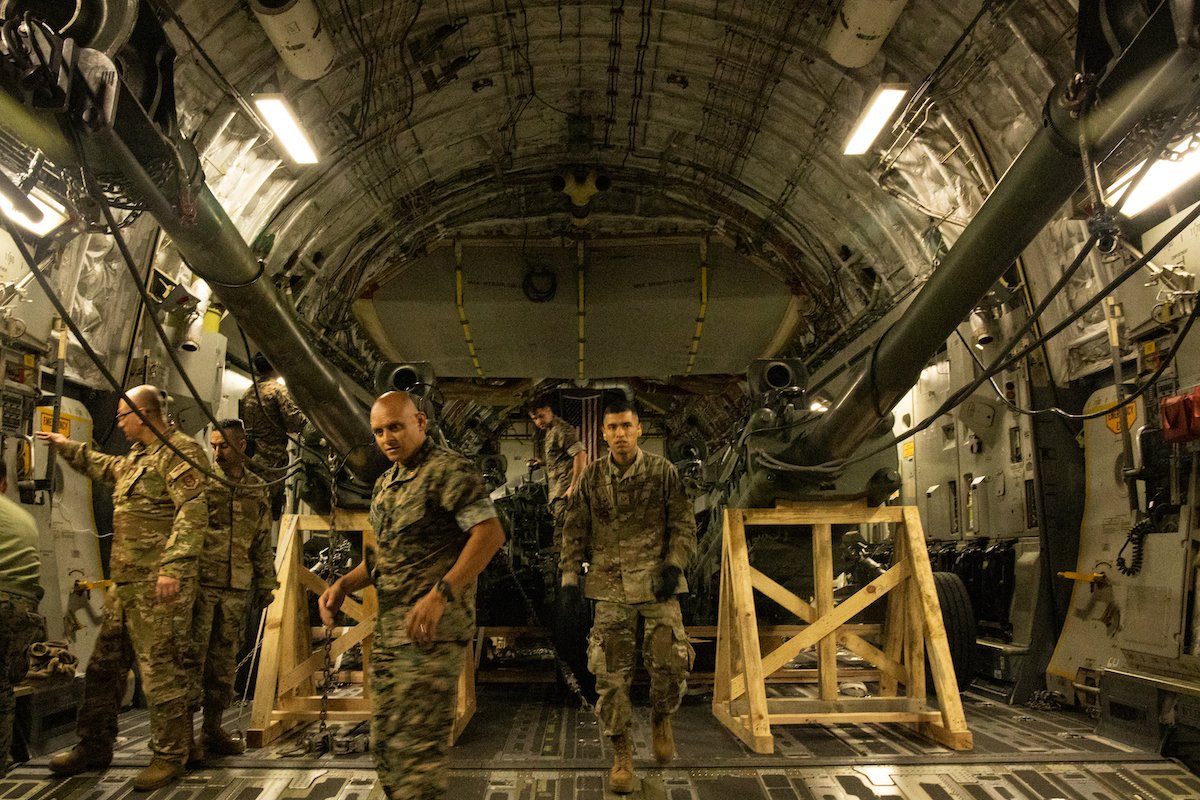 Milley and Austin did not offer a timeline for how long these numbers would be sustained in Europe, but Milley said the US was committed to continuing support "as long as we are directed."
"Everyone here understands the stakes of this war, and they stretch far beyond Europe," Austin said. "Russia's aggression is an affront to the rules-based international order and a challenge to free people everywhere."
In April, Milley told lawmakers the US should consider building additional permanent bases in Eastern Europe following Russia's invasion of Ukraine and rotate troops through the new posts, suggesting elevated numbers of American service members could remain in Europe for quite some time. At the time, defense officials said US and European leaders would likely discuss the prospect of additional permanent bases during their meeting in June.
Taiwan Policy 'Unchanged'
Austin and Milley demurred when asked about President Biden's statement Monday that the United States would intervene militarily in the event China attempts to invade Taiwan. The defense officials would only say that the United States' "One China" policy has not changed.
Under the policy, the US diplomatically acknowledges the Chinese claim that Taiwan is part of China, but the US does not endorse the claim. The US government continues to have unofficial relations with Taiwan, providing the democratic, self-governing island with weapons. Chinese President Xi Jinping has repeatedly said that "reunification" with Taiwan "must be fulfilled," and he has upped Chinese military provocations toward the island in recent years.
Biden was taking part in a news conference in Tokyo with Japanese Prime Minister Fumio Kishida when a reporter asked whether the US would protect Taiwan militarily in the event of a Chinese invasion.
"Yes," Biden said. "That's the commitment we made."
That stance would be significantly different from the US government's position on Ukraine, which has been one of providing weapons and training but not troops.
The White House hurried to walk back the comments, CNN reported, saying there has not been a change in US policy. This is the third time in recent months the White House has had to correct the president's statements that the US would defend Taiwan from China.
Read Next: