Paramedics and EMTs work through the holidays regularly, which isn't unique to the emergency medical services profession, nor is it anything new. But for the men and women of EMS in 2020, the global coronavirus pandemic has amplified what already comes with working on the ambulance while the world celebrates Christmas, effectively making the job more difficult during this year's festive season.
Drawing the short stick for schedules was common for me when I was a paramedic and resulted in working the winter holidays almost annually for years. I worked night shifts, and generally there weren't many calls, even in a big city like Minneapolis. However, the calls that did come in were generally serious in nature. Most people don't want to call 911 on Christmas unless it's an absolute necessity.
This year is different for EMS workers. Many of them will be working through Christmas and New Year's, which used to be business as usual, with holiday get-togethers with family and friends planned for before or after the actual date on the calendar. Then COVID-19 came along.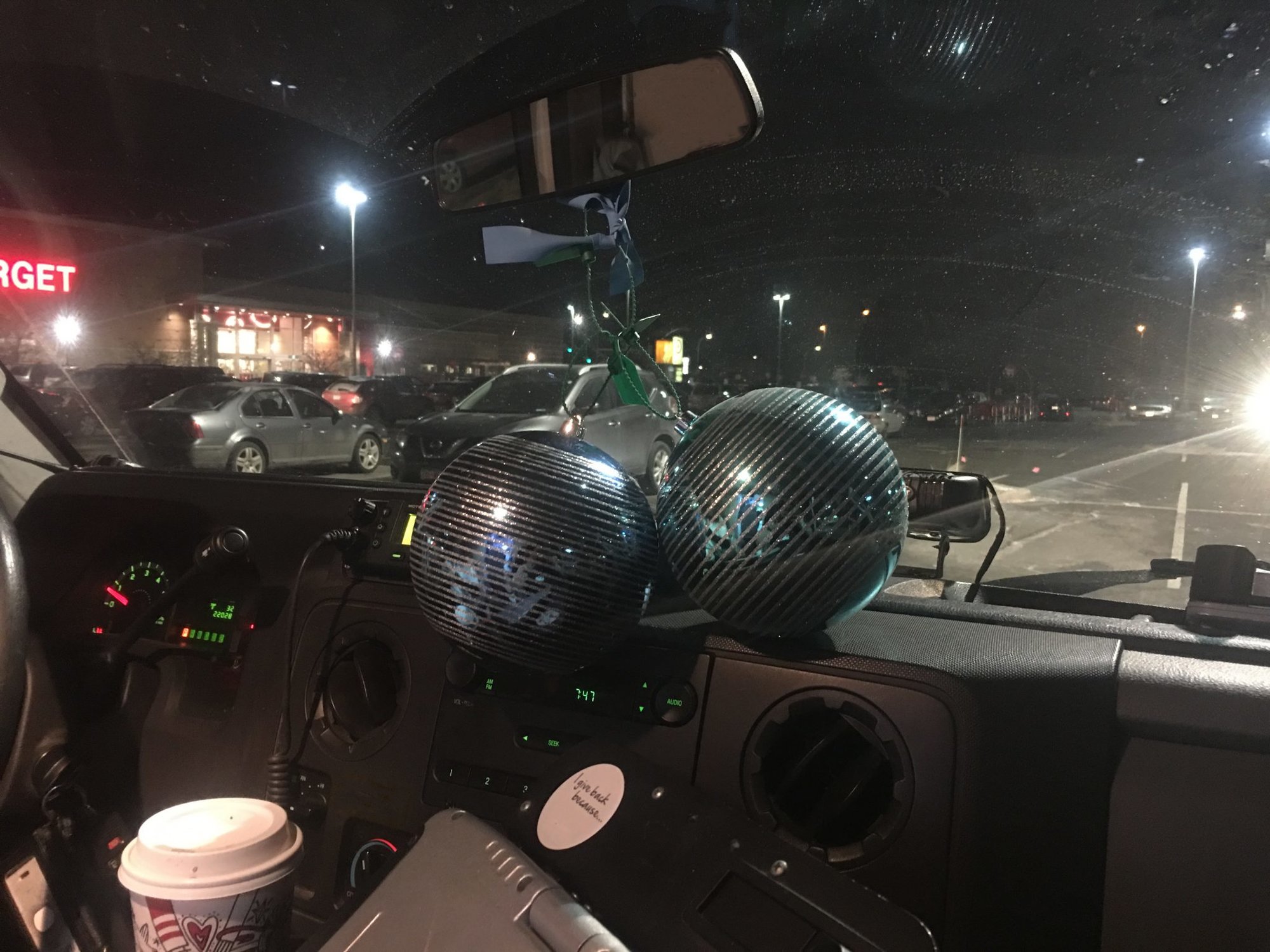 It's believed that the novel coronavirus infected the first group of patients in Wuhan, China, in December 2019 before rapidly spreading throughout the world. To date, the virus has affected over 78 million people worldwide, resulting in over 1.7 million people dying, according to the Worldometer website. The virus has impacted every aspect of life and has had hospitals and EMS personnel working overtime for almost a year.
When the virus first landed in the US, it confused medical personnel. One of the first COVID-19 patients I treated, a female in her 50s, called 911 for an unrelated injury but turned out to be an asymptomatic carrier. On the following shift, I worked with a paramedic who had transported a mid-30s male who appeared to be sick but not seriously. When my partner placed the patient on the monitor, however, the man was sitting at approximately 65% on the pulse oximetry test, which shows the concentration of oxygen in one's blood. That's a critically low level of oxygen for a normally healthy person.
Between the patient I had transported and my partner's, the virus didn't make sense. The different ways the virus affects people put added stress on paramedics and EMTs alike — when the patients themselves didn't know the severity of their condition, dispatch couldn't properly prepare emergency workers for what to expect before arriving at someone's home.
The virus has strained health care systems throughout the world, and EMS personnel are no exception. Various EMS agencies throughout the country enacted protocol changes that increased the dangers for each paramedic and EMT.
One of the first major changes was that fire and police department personnel stopped co-responding with EMS for 911 calls that had any symptoms related to COVID-19, many of which are common. Firefighters often help EMS with carrying people out of houses and apartments, medical care, and more. Police assist with different medical interventions and provide safety and security on scenes that are unsafe due to factors such as drugs and domestic abuse. With no police or firefighters co-responding, EMS faced an increased workload both physically and mentally.
The hospital I worked for in Minneapolis posted each ambulance in a different area of the city to spread out coverage for 911 calls. Our posts normally ranged from fire departments to family medicine clinics, and there would be a bathroom, recliners, a TV, and a kitchen setup of some sort. Except for a few that were just street corners, these retreats gave emergency responders a place to decompress after a stressful call, get a quick bite to eat, and/or use the bathroom depending on the length of time between 911 calls.
After going on 911 calls involving bodily fluids ranging from blood to vomit — or worse — and working hard to bring someone back from death, it was nice to sit down at a post to decompress, even if only for a couple of minutes. But the pandemic took almost all of those posts away.
Because of concerns that the virus could spread through the buildings where ambulances were posted, emergency responders were temporarily barred because of the frequency of contact with COVID-19 patients. The source of decompression was limited, so after calls, paramedics and EMTs had to attempt to eat food, use the bathroom, and take a quick second to regroup at the emergency departments where patients were transferred.
Since I left the medical field, EMS has persevered through the pandemic. They have regained their posts, but the never-ending 911 calls resulting from COVID-19 patients — on top of the typical injuries and illnesses — have left them exhausted. Beyond that, the pandemic has limited their ability to get together with family and friends on a day either before or after the holiday to partake in the usual festivities.
Time with family and friends is one of the best ways to decompress after stressful shifts on the ambulance. Missing holiday celebrations has always compounded that stress, but even more so now that EMS has faced several months of COVID-19. People who serve in emergency medicine have already been unable to see their families due to quarantines, lockdowns, and the fear of spreading the virus. The pandemic's combined effects have left some paramedics and EMTs with burdens of anxiety and unchecked mental health declines.