The American-led coalition fighting ISIS in Iraq and Syria suspended training operations with Iraqi security forces for at least 60 days in response to concerns about COVID-19, officials announced on Thursday. The coalition will redeploy several troops as it embarks on a repositioning of forces across the region.
The pandemic is currently reshaping and upending military engagements across the world. The virus has already begun spreading across the ranks of the U.S. military with active cases in Italy, South Korea, California, and aboard the U.S. Navy's USS Boxer. The NATO coalition in Afghanistan has paused deployments of new troops, extended the deployment of several troops currently in the country, and quarantined 1,500 newly arrived troops and civilians.
The anti-ISIS coalition's relationship with their Iraqi counterparts has had a series of ups and downs even before this latest pause. Last year, the Shia group Kataib Hezbollah (KH), which technically operates as part of the Iraqi Ministry of Defense as the 45th Brigade of the Popular Mobilization Forces (PMF), began rocketing several coalition compounds at bases across the country. KH has close ties to the Iranian Islamic Revolutionary Guard Corps (IRGC), as do several other factions of the PMF.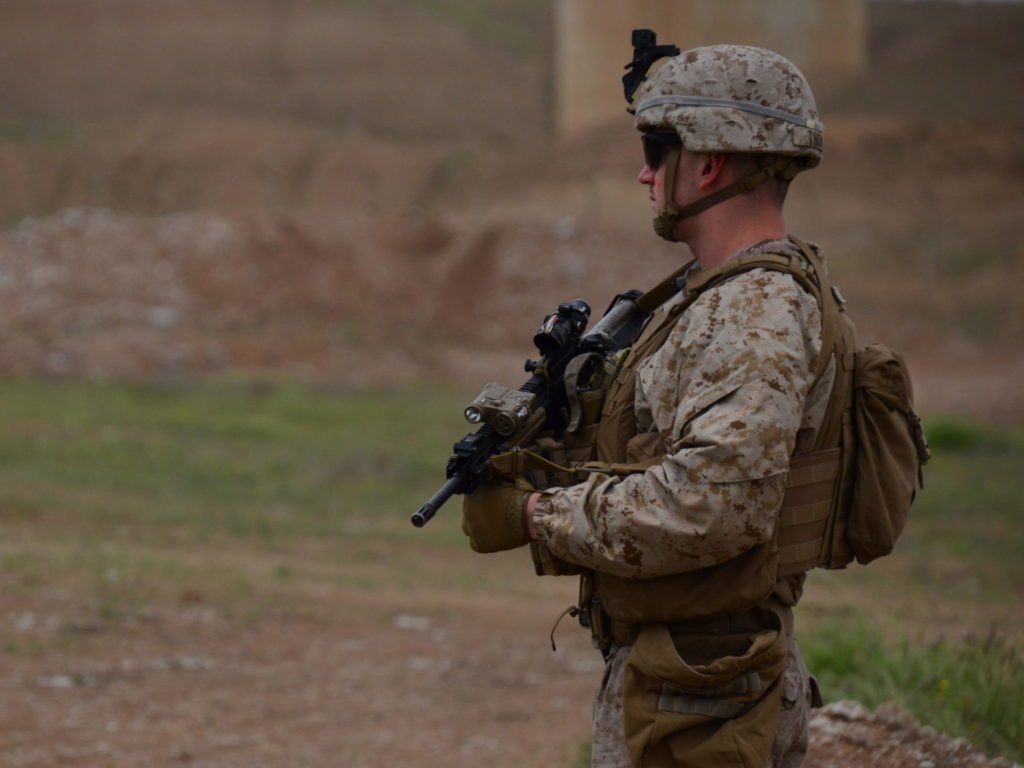 The attacks escalated in size and frequency until the group launched 31 rockets at a facility known as K1 in the city of Kirkuk, wounding several American troops and killing an Iraqi American linguist. The attack on K1 unleashed a chain reaction that involved a series of retaliations.
American forces bombed several KH positions killing over a dozen fighters. KH members stormed the American embassy, American drones killed IRGC Quds Force commander Qassem Soleimani in Baghdad, and Iran launched ballistic missiles at coalition troops at Al-Asad Airbase. During that elevated period of tension, the coalition temporarily paused operations alongside Iraqi forces, as well as most anti-ISIS operations, to focus on self-defense operations. Anti-ISIS operations and training gradually resumed.
This month, American troops began withdrawing from several positions across the country. Coalition commanders had already started drawing up plans to reposition several of their troops and gradually consolidate onto larger bases, but several coalition officials told Coffee or Die that tensions between coalition forces and Iranian-backed Shia militia groups accelerated the process. Among the bases American troops are leaving are Q-West, K1, and Al Qaim.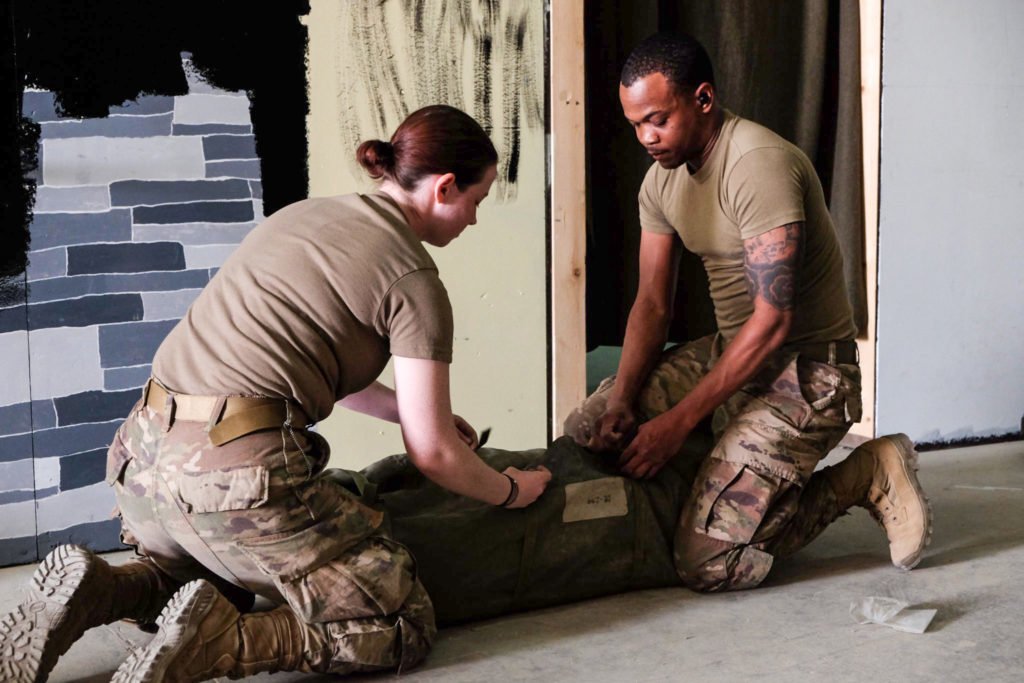 Even as American troops have packed up several positions, attacks have continued. Rockets struck coalition forces at a base in Taji several times this month, killing two American service members and one British, and wounding several other coalition and Iraqi troops. American planes struck at KH positions, and coalition officials said several IRGC commanders died in the strikes. However, the Iraqi government claimed that no PMF members died and that the U.S. strikes killed Iraqi troops and civilians. After the American retaliatory strikes, a supposedly new group calling itself the "League of Revolutionaries" took credit for the attacks on Taji.
Local Iraqis work on many of the coalition facilities driving trucks, handling waste, running barber shops, and working in bazaars — many have taken extra precautions and developed new procedures. This was particularly true at K1. The city of Kirkuk was the first in Iraq to report cases of COVID-19, which were traced to individuals who had recently returned from visiting Iran. However, most of the initial patients in Kirkuk have apparently recovered successfully without complications.
Nevertheless, the Northern Kurdish Regional Government has essentially closed travel from Kirkuk and much of Iraq, while the government in Baghdad has closed Iraq's border with Iran. Iran has been one of the countries hardest hit by the pandemic with 20,610 cases and 1,556 deaths at the time of publication. Several high-profile Iranians have died, including politicians and 23-year-old athlete Elham Sheikhi.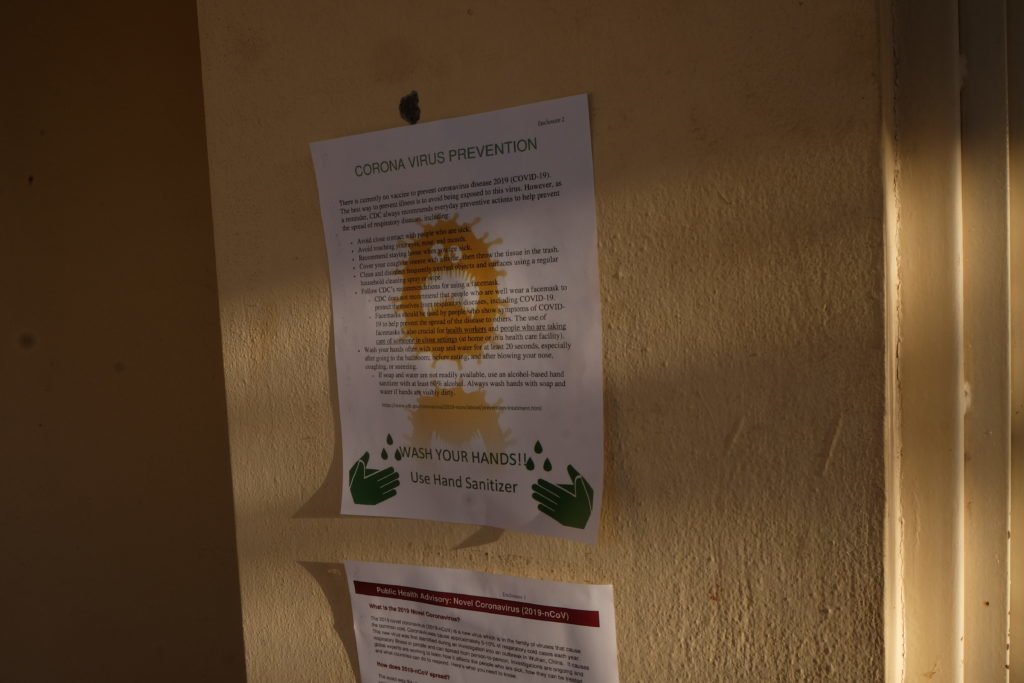 The Iranian government initially downplayed the threat of the virus, which led to anger and frustration from many Iranians as the crisis worsened. The regime has lately found itself increasingly embattled, as it launched violent crackdowns on several waves of protests in the country. Iranians demonstrated against economic problems last year and took to the streets this year after the IRGC's downing of a commercial airliner that killed several Iranian civilians shortly after the missile strikes on al-Asad.
The U.S. government has continued to tighten sanctions on Iran throughout the spread of COVID-19, some of which have blocked the movement of medical supplies to the country. This has drawn criticism from even some of the Iranian regime's most ardent critics who argue that the sanctions will hurt Iran's people far more than its regime.
Even before the suspension of advising operations in Iraq, coalition forces were changing procedures for troops in light of COVID-19's spread. At Al Taqaddum Air Base outside of Fallujah, where U.S. Marines have been protecting a strategic air field and advising Iraqi troops, Marines patrolling the facility had been frequently checking in with Iraqi troops at guard posts — but they recently received guidance to keep their distance in light of possible infections. KH fighters also maintain a presence on the base along with Iraqi troops, creating a complicated dynamic for Marines operating there.
So far the coalition has no confirmed cases, but one soldier has been isolated who had apparently been on leave in Italy and had contact with someone with the disease.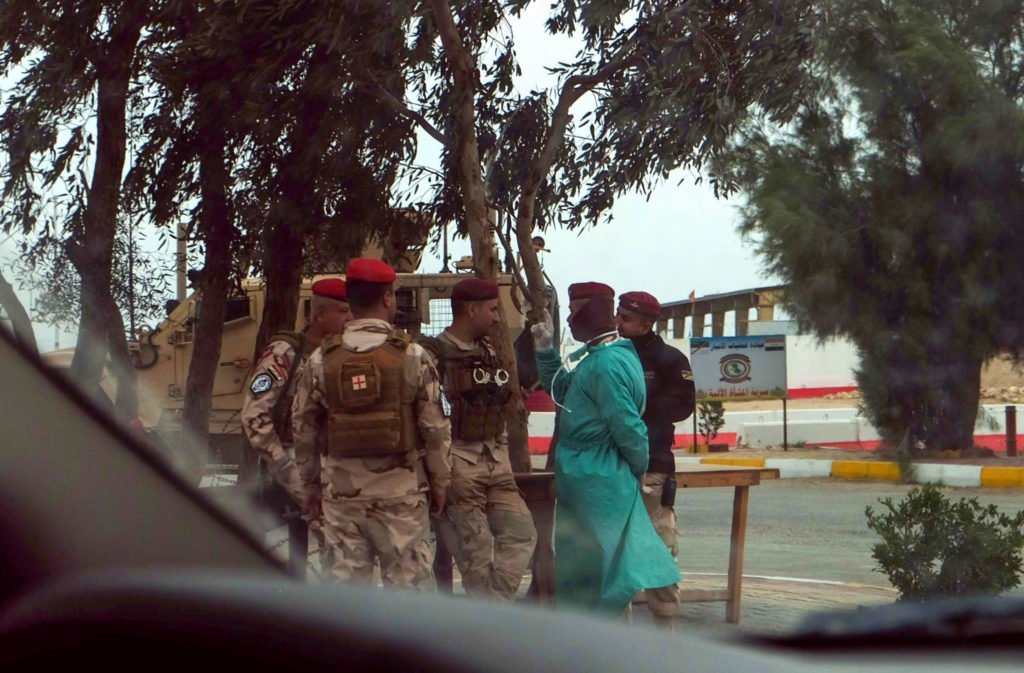 The pandemic's spread across the coalition's battle space has been on the radar of American officials for some time. A state department official told Coffee or Die that members of Iran's IGRC have had several cases of the virus in Syria and Iraq, along with members of several Iranian-backed militia groups — including Lebanese Hezbollah and others, which has led to unverified claims that Hezbollah fighters are being test before and after they go to Syria. "We have credible intelligence that they've had fatalities from it," the official said.
The official noted concern that these fighters could have introduced the virus to Syria's Idlib Province while fighting alongside Syrian and Russian troops in the bloody campaign to crush Syria's opposition. However, the coalition has no way of knowing how many Syrian civilians could have contracted the pathogen — there is little reliable testing in the region. "The big concern is if it somehow enters one of the IDP [internally displaced person] camps, there'd be no stopping it," the official added.
Idlib Province became home to more than 3 million displaced Syrians as pro-government forces backed by Russia and Iran laid waste to population centers that had been heavily involved in the revolution against Syrian President Bashar al-Asad. Increasing numbers of people fled north only to be caught in the crossfire between Russian- and Iranian-backed pro-government forces and oppressive Turkish-backed Islamist militias. Syrians that fled to the province lived in squalid conditions, packed into overcrowded cities and IDP camps as bombs fell around them.
The fighting in Syria has wrecked hospitals, and airstrikes by the Syrian and Russian air forces regularly kill medical workers, leaving medical resources in Idlib particularly sparse. Despite public denials on the part of the Syrian and Russian governments, their history of targeting medical facilities is very well documented.
As the battle of Idlib became bloodier and winter temperatures dropped, some Syrians in the province began making their way to territories in northeast Syria controlled by the Kurdish-led Syrian Democratic Forces. On Dec. 27, 2019, the SDF's Kurdish commander General Mazloum Abdi tweeted out in Arabic, "Our doors are open to our people from Idlib. They can coordinate with our military personnel who have origins in Idlib and are affiliated with the Syrian Democratic Forces to come to our areas."
Some American officials now worry that some of the displaced Syrians fleeing from Idlib to the east could be carrying the virus. To make matters more complicated, they also began entering SDF territory shortly after an invasion by Turkish forces displaced thousands of Syrians along the northern border, further adding to the increasingly crowded cities and IDP camps. In those conditions, people's immune systems are often already strained, and a novel strain could prove particularly damaging.
New IDP camps, such as the Washokani camp outside the city of Hasakah, sprang up across the northeast to shelter people displaced by Turkish shelling and marauding Turkish-backed Syrian militias. Others have packed into cities, making them even more crowded. The region has been gradually rebuilding after the SDF drove out ISIS with American backing, but after the Turkish invasion, U.S. troops and many Western aid agencies fled, leaving the people of northeast Syria to fend for themselves. American troops and Western aid workers have since returned but with reduced numbers.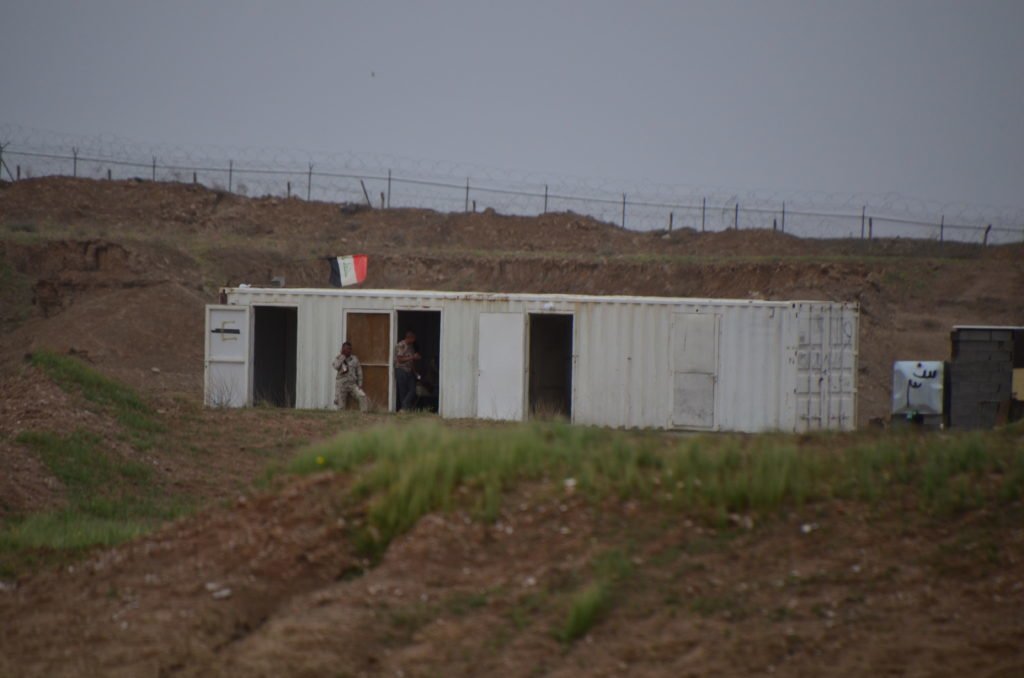 So far there are no reported cases of the virus in SDF-controlled northeast Syria, but there are also very few reliable ways for medical professionals in the region to test for it. Checking for fevers is all they have to rely on. The region's leaders are already taking precautions. The SDF has closed its border with Iraq's Semi-Autonomous Kurdish Region, allowing only aid supplies and relief workers to cross for the time being — and only on Tuesdays.
Separate from fears that Syrians fleeing to northeast Syria could have contracted COVID-19 from Iranian-backed forces in Idlib, the IRGC and Iranian-backed militias alongside Syrian troops have already been in parts of the region for some time. When Turkey invaded, the SDF entered into an uneasy partnership with Syrian troops to repel Turkish-backed militias along the border.
The only facilities in Syria that claim to have reliable testing are in regime strongholds like the capital of Damascus. But many Kurds and Arabs in the northeast refuse to go, as a considerable number are considered fugitives by the regime for either fleeing conscription into the Syrian Army or participating in opposition groups (or, in many cases, both).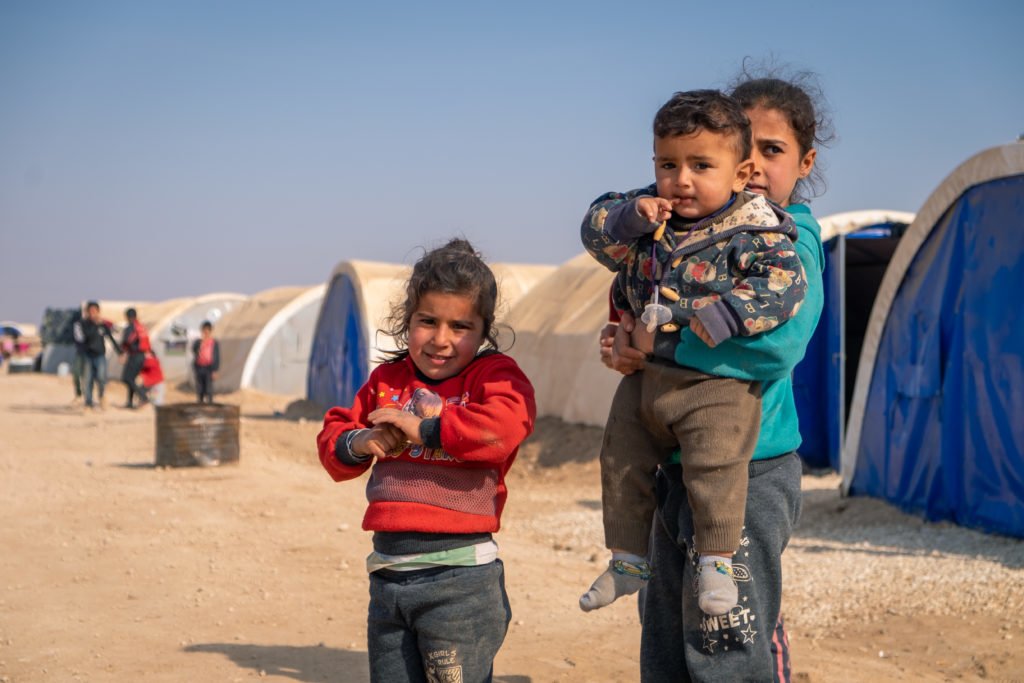 "The fear is due to the lack of developed health facilities and the lack of trust in the Syrian regime," Rezhan Hassan, a Syrian freelance journalist, told The Media Line. "There are many infections on the coast and in the capital where Iranian militias are." Hassan lives in the ethnically mixed northeast Syrian city of Qamishli, which has been divided into areas controlled by both Kurdish-led militias and pro-regime forces for much of the war.
Back in Iraq, the government has begun implementing widespread curfews. Many Iraqis question the expertise and competence of officials managing the crisis. Some members of Iraq's protest movement have continued to march, demanding reform, and have accused the government of using the crisis as an excuse to silence them. Many protesters have gone home as a mixture of violence against them, frustration with the lack of change, and the spreading pandemic has gradually diminished the movement's numbers in the street.
American troops will soon be returning home from Iraq and Syria as their deployment rotations come to an end. The DOD has banned most foreign and domestic travel for service members, their families, and civilian employees for several weeks, and now returning troops could face more intensive quarantine periods upon redeploying. Troops that recently returned home were denied water and bathrooms before being herded into crowded tents for quarantine.
As fighting continues in wars across the globe, the pandemic continues to enter into and reshape seemingly every aspect of modern life. Some militant groups in the region have released videos calling the outbreak a plot. Several conspiracies have framed it as a manmade pathogen spread by — depending on who tells it — the American, Chinese, or Israeli militaries. However, the virus does not seem to have any regard for nationality, ideology, or borders.