COVID-19, otherwise known as coronavirus, is gaining traction throughout the U.S. military. Thus far, all four branches have presumptive positive or confirmed positive cases of COVID-19. There are currently active cases at Naval Support Activities (NSA) Naples, Italy; Naval Base Point Loma, San Diego, California; Camp Carroll, South Korea; and Travis Air Force Base, California.
Military.com reported, "As of March 16, officials said there are now 37 total cases of COVID-19, also known as the novel coronavirus, within the DoD: 18 military, 13 dependents, 3 civilians and 3 Defense Department contractors."
The first U.S. service member was diagnosed with COVID-19 in late February in South Korea. According to United States Forces Korea (USFK), "The patient, a 23-year old male, is currently in self quarantine at his off-base residence. He visited Camp Walker on 24 Feb. and Camp Carroll 21-25 Feb. KCDC and USFK health professionals are actively conducting contact tracing to determine whether any others may have been exposed." The USFK is following all precautions and guidelines laid out by the Centers for Disease Control and Prevention (CDC). South Korea currently has over 8,000 active cases, with 93 newly diagnosed patients on Wednesday.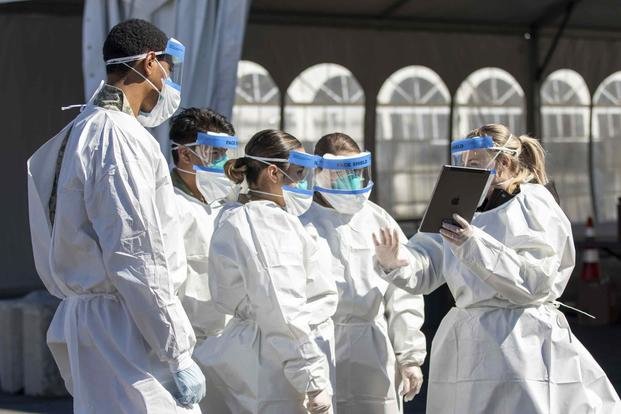 The U.S. Navy is dealing with multiple cases in addition to the sailor assigned to the USS Boxer who was classified as presumptive positive. A second sailor stationed at NSA Naples, Capodichino, has tested presumptive positive for COVID-19. "The member has been confined to their residence since Mar. 6, when they were identified as a close contact of the first case," the U.S. Navy said in a statement. "Additional precautionary measures have already been taken to thoroughly clean the Sailor's workspace and assess the health of all other coworkers." The sailor is reported to be in good condition and receiving treatment following the guidelines from the CDC.
On March 15, the first sailor from Naval Base Point Loma tested presumptive positive for COVID-19. According to the U.S. Navy, "the individual is currently in quarantine in accordance with the Center for Disease Control and Prevention Guidelines at his residence. The test result is considered presumptive positive, pending confirmation by the CDC." Officials at Naval Base Point Loma are taking every precaution in accordance with CDC guidelines to sanitize the sailor's work area as well as prevent the spread of the virus.
The U.S. Army is also reporting COVID-19 cases at its bases abroad. According to the U.S. Army Europe, "A Soldier assigned to U.S. Army Europe Headquarters in Wiesbaden, Germany, tested positive for the COVID-19 virus March 13. The Soldier is currently in isolation at his residence."
"Our priority is maintaining the health and safety of our Soldiers, civilian employees and family members to ensure our readiness, while implementing appropriate measures alongside our host nation partners to prevent the spread of the virus," Lieutenant General Christopher Cavoli, U.S. Army Europe commanding general, said.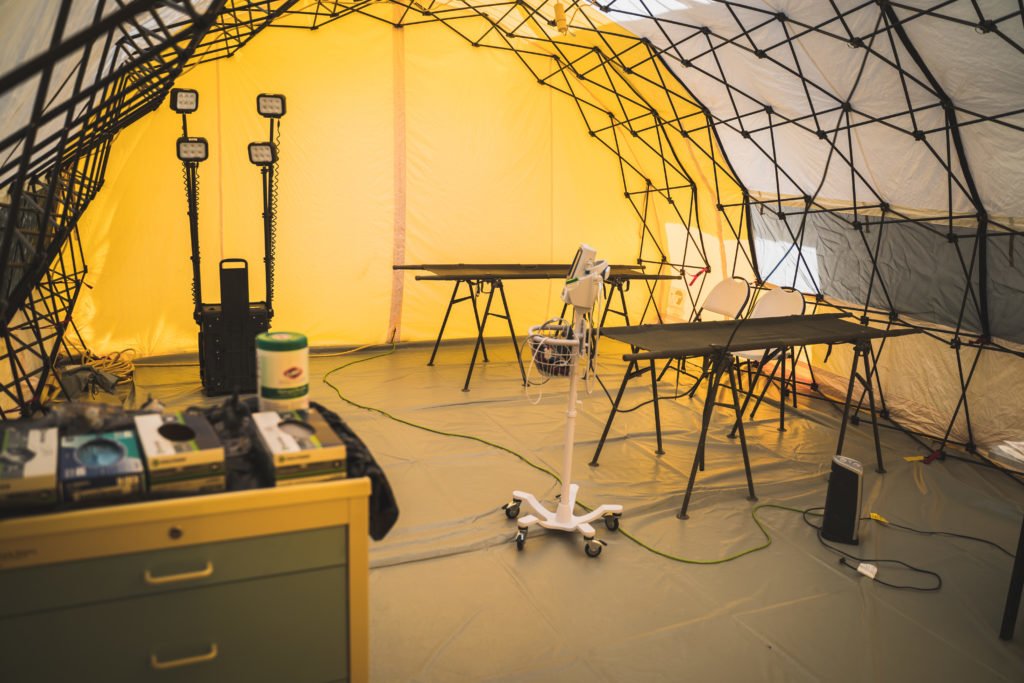 Two cases of COVID-19 have been confirmed on Travis Air Force Base. One is an airman, and the other is a dependent of another service member. Both individuals are in isolation to prevent further spread of the virus, and local authorities have been notified. "My leadership team and I are committed to the continued safety of our entire community and actively engaged and monitoring this evolving situation," said Colonel Jeffrey Nelson, 60th Air Mobility Wing commander. "We will continue working together with on- and off-base health care agencies to mitigate the effects of this virus and provide pertinent updates as timely as possible."
Two U.S. Navy hospital ships — USNS Comfort and USNS Mercy — are being deployed to aid in the COVID-19 response. The intent is for the ships to take on non-coronavirus cases in order to allow hospitals to focus on critical cases. Both the Comfort and the Mercy have at least 1,000-bed capacities.