In Norway during the mid-1950s, a toymaker named Åsmund Laerdal heard some of his children screaming during a family trip to the beach.
Tore, Laerdal's youngest son, was floating lifeless in the water. Laerdal pulled the boy out of the frigid Norwegian water and held him upside down to drain his lungs. Tore sputtered back to life, shivering. Laerdal and his wife huddled with Tore that night, warming his hypothermic body with blankets and their own heat. Tore survived, but the sickening memory of his son's lifeless body inspired Laerdal to use his toymaking skills to create a medical device that would save millions.
Laerdal had already created basic practice kits for medical students, forming plastic body parts that mimicked 33 injuries. But after Tore's scare, the toymaker began to study the resuscitation techniques of Baltimore doctors Peter Safar, Archer Gordon, and James Elam.
The doctors had developed an early version of CPR, but they were struggling to find bodies on which to practice and teach the technique. They even used paralyzed patients and sedated volunteers for practice. Laerdal decided to build a life-size mannequin for the task.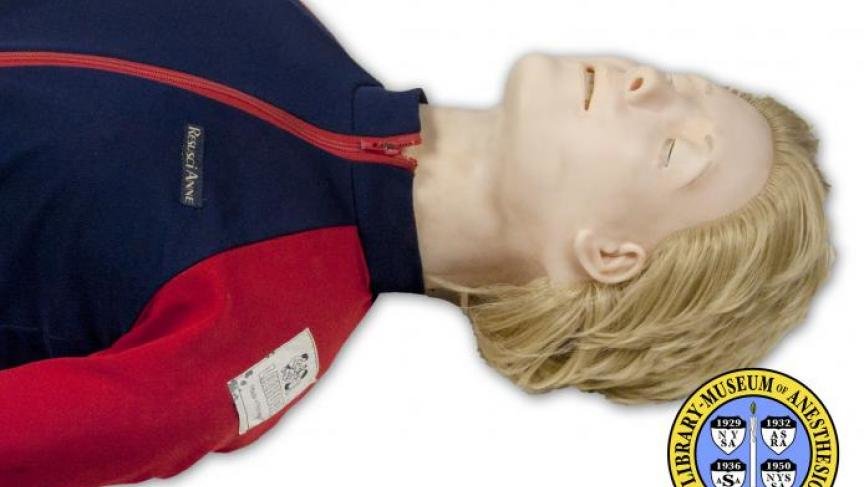 The chest design was flawless, with moving lungs and a stiff rib cage to simulate chest compressions. But to connect with students — and to steel them for the mental shock of treating women and young people — he needed a face.
For that, he remembered a small plaster mask in his in-laws' house that captured the serene but lifeless face of a woman. He commissioned Danish sculptor Emma Mathiassen to create a face for his mannequin based on the mask, a face that remains mostly unchanged on many CPR mannequins used today. Laerdal would name the mannequin Resusci-Annie, after a line of dolls made by his toy company.
Along with the mechanics of CPR, Laerdal thought the woman's serene but lifeless face would accustom doctors to the peaceful but eerie expression they might soon see on a patient whose heart had stopped.
It's the face of a young woman said to have died at the end of the previous century.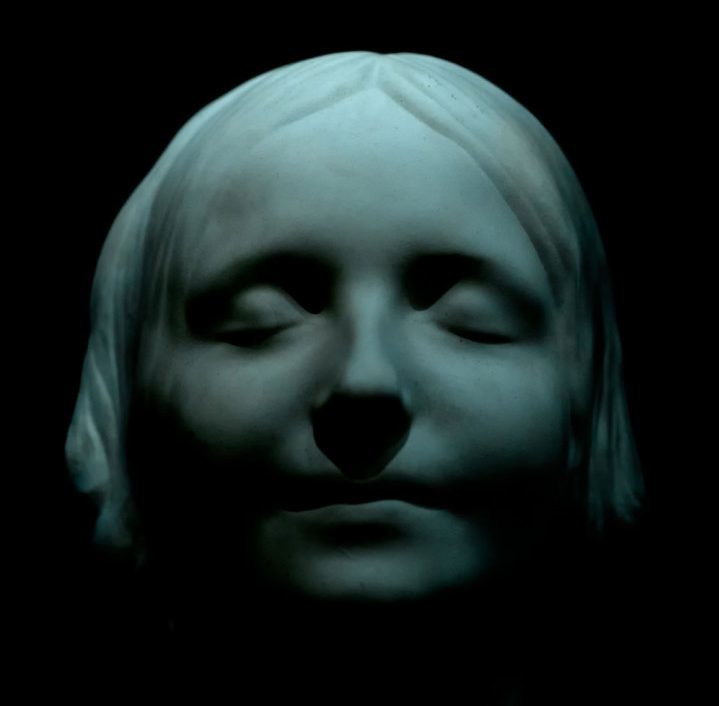 Her name is unknown, but the most widely circulated story of who she was dates to the late 1880s, when a young woman — or perhaps an older teenage girl — was pulled from the Seine River near the Quay de Louvre Wharf in Paris. An investigation concluded that she had either fallen into the river or jumped; she showed no signs of trauma or violence.
Paris in 1880 was a bustling modern city recently outfitted with electricity, booming through the last years of the 19th century, a time known as La Belle Epoque. But modern life had not yet fully replaced some medieval customs around the treatment of the dead.
The woman's body was taken to the Paris morgue, where she was placed in the Corpse Gallery on public display. The practice was long used to allow families to identify missing loved ones, but by the 1880s, it had twisted into a macabre tourist attraction that brought thousands flocking to the glass "exhibits."
In the Paris gallery, the story goes, the young woman from the Seine gained a following, as crowds remarked on the transcendent peace in the expression she wore in death. Her knowing but silent smile inspired one writer to call her the "Drowned Mona Lisa," but another nickname stuck: L'inconnue de la Seine, or the Unknown Woman of the Seine. A smitten pathologist made a death mask of her face in plaster, another common practice of the time.
Copies sold throughout Paris and beyond, one of which made its way to a shelf at the home of Laerdal's in-laws and onto resuscitation dummies used by generations of medical students. Unable to save herself, the Unknown Woman has now saved millions of others.
The American Heart Association reports that more than 5.4 million people are trained in CPR, reaching more than 206 million people worldwide.