One of the six missing crew members of an MH-60S Seahawk that crashed in the Pacific Ocean Tuesday, Aug. 31, near San Diego has been found.
The Seahawk crashed during "routine flight operations" approximately 60 nautical miles off the coast of San Diego Tuesday at 4:30 p.m. Pacific Standard Time, according to a press release from the US Navy 3rd Fleet.
US Coast Guard and Navy aerial and surface assets are carrying out search and rescue efforts.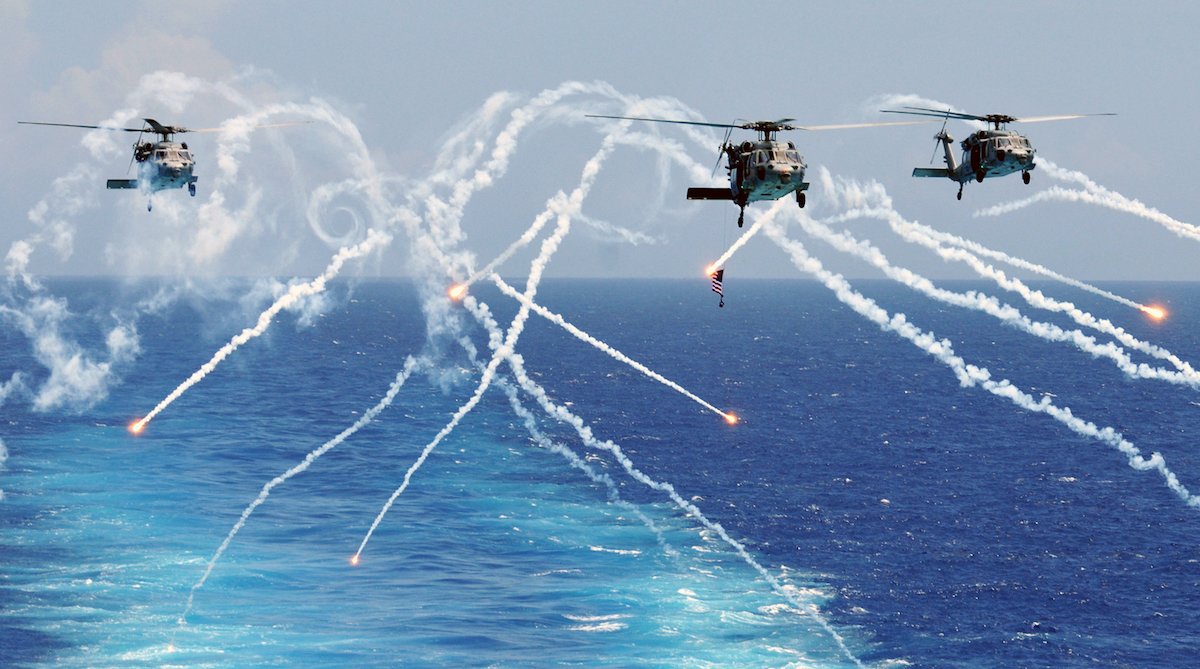 The crashed helicopter was embarked with the USS Abraham Lincoln, which is home-ported in San Diego, according to the US 3rd Fleet.
Seahawks have the same underlying airframe as Army UH-60 Black Hawks and Air Force HH-60 Pave Hawks, modified with equipment for use with the Navy. The Seahawk is one of the Navy's primary helicopter platforms and is used in a wide range of roles, including search and rescue, transportation, humanitarian relief, anti-submarine efforts, and other uses.
Update 4:17 p.m.
The sailor rescued following the crash is said to be in stable condition and was transported back to land, the 3rd Fleet said.
The Seahawk and crew were from the Helicopter Sea Combat Squadron (HSC) 8 and were "operating on deck" before something happened, leading the helicopter to crash into the sea with the crew still inside.
Five sailors were injured after being caught in the destructive path of the helicopter on its way into the sea. Two of the sailors are being treated at a hospital back on land, while three were treated aboard the USS Abraham Lincoln and remained aboard.
The cause of the crash is still under investigation.
Read Next: