Have you tried to burn a Marine with a crayon joke lately? It just doesn't land the way it used to. The "Marines eat crayons" meme — once a vibrant wellspring of laughably clichéd caricatures and shallow stereotypes about how dumb Marines are — is now about as tired as a meerkat in a physics class. Or at least that's what my Marine co-workers tell me.
So when my Marine editor asked me to write an article about how the "Marines eat crayons" meme is more played out than launching a military-themed clothing line, I was extremely motivated to accept the assignment — and then behave like the defiantly undisciplined soldier I am by doing the exact opposite.
Did you know that a Marine veteran (or several) released a line of Marine-themed edible crayons? In what will likely be my last article for Coffee or Die Magazine before I'm fired and/or "disappeared," I would like to pitch my own custom color ideas for the edible-crayon collection I will inevitably launch as Rainbow Rifle Crayon Company (© Eric Miller, 2021).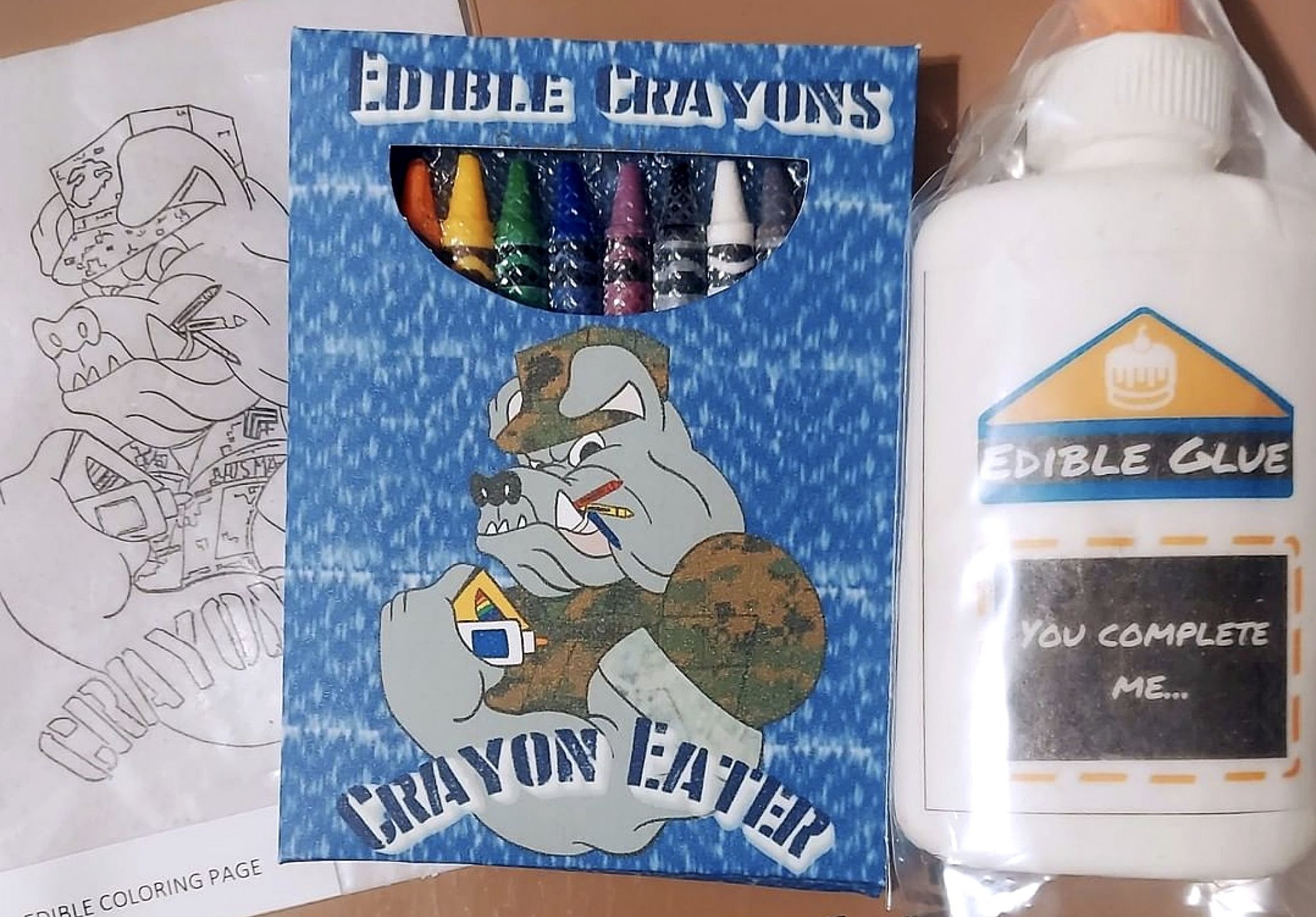 Cobra Blood Crimson
If there is any branch of the United States military that's going to kill something and drink its blood, it's the Marines. People for the Ethical Treatment of Animals (PETA) recently sent a strongly worded letter to the Marine Corps asking them to cease the killing of cobras and drinking of their blood as part of their survival training. We're sure they listened. This crayon tastes strongly of cherry but with a slightly salty aftertaste.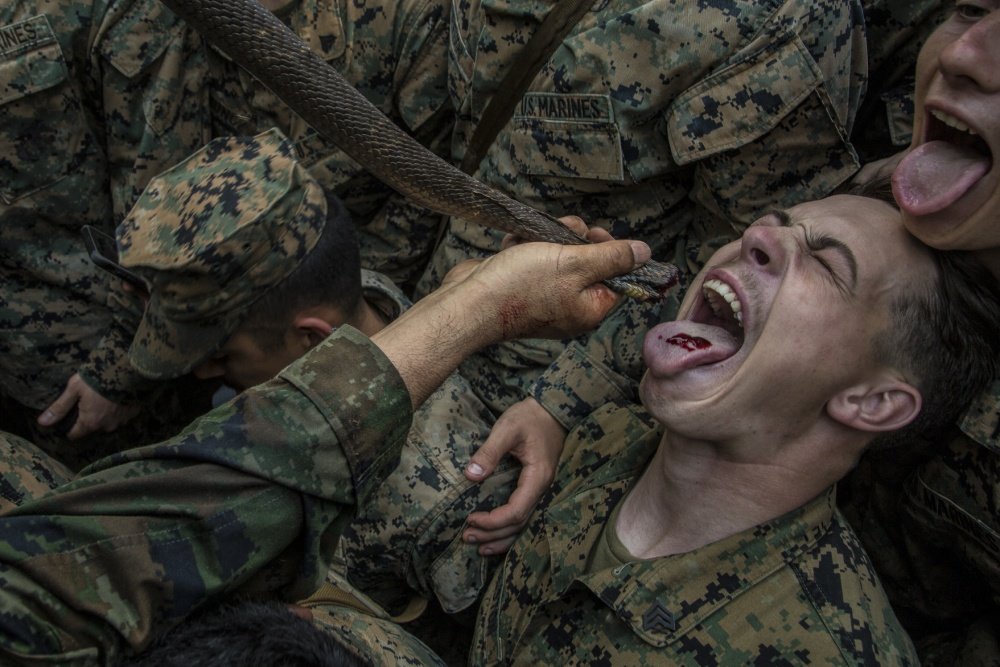 Jackassery Jade
Former Marine Corps Commandant Gen. Robert Neller once stated a need to crack down on "general jackassery" and cited alcohol as the primary reason most Marines do stupid shit. This will go down in history as the most accurate assessment a military leader has ever made. This crayon will be flavored like Busch Light.
Self-proclaimed soldiers of the sea who are allegedly experts of expeditionary and amphibious warfare but somehow weren't present for the D-Day invasion of Normandy — the biggest amphibious assault in history — and left the Army to do the heavy lifting Orange.
Sure, it's a little long, but before you Marines start in the comments section, yes, I know you were holding down the Pacific. Stop crying and enjoy this crayon that boasts a strong citrus flavor with subtle notes of irony.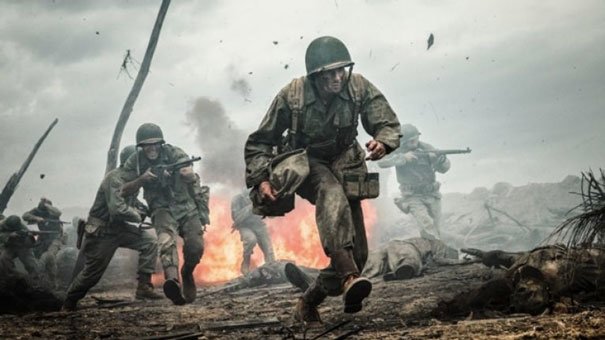 TikTok Tickle Me Pink
It's probably safe to assume that every single junior enlisted Marine has a TikTok account with a few cringeworthy videos of them dancing in uniform. In all fairness, this seems to be a trend across all branches, but as usual, the Marines do it best. Tastes like weakened standards and pomegranate.
Mk-19 Mango
If you created a multiple choice test with A, B, C, or D as the possible correct answers, a Marine would mark each answer as "E: Mk-19," regardless of the question. This one is mango-barbecue flavored.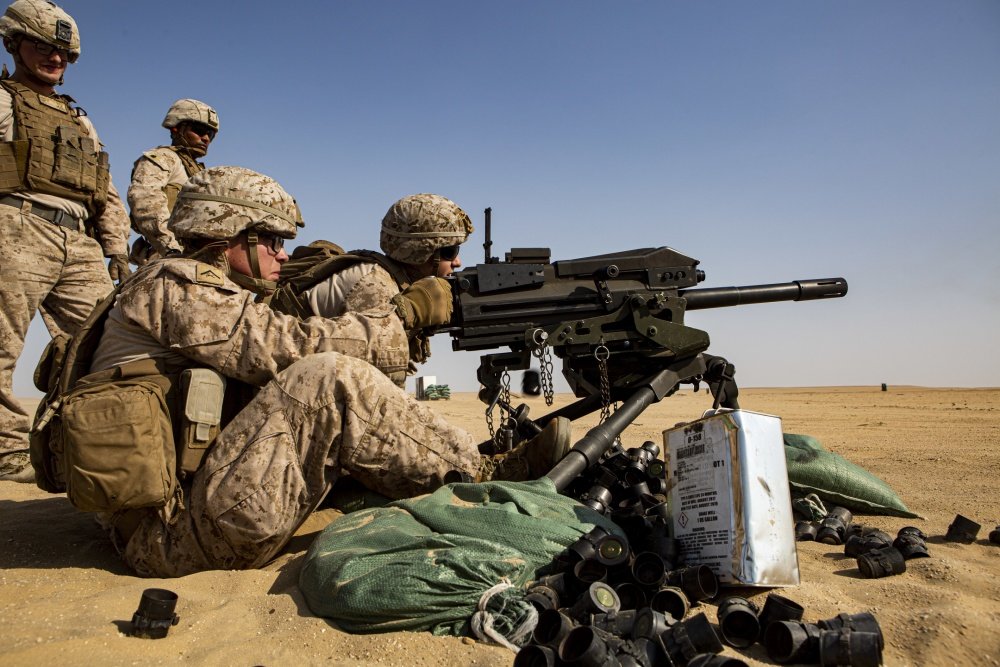 Combat Inexperienced Indigo
This one hurts. The Marine Corps Times filed a Freedom of Information Act request to find that fewer than 20% of currently serving Marines have deployed, and the number of Marines who have deployed twice is now less than 10%. This one will be bitter with a delightful hint of blueberry.
Hand-Me-Down Hazel
The Army's birthday is June 14, 1775. The Marine Corps' birthday is Nov. 10, 1775. This makes the Marine Corps the Army's little brother, which is exactly why they get all of the Army's hand-me-downs. Flavor notes of hazelnut and resentment.
Battle of Belleau Wood Blue
This legendary battle is (allegedly) where the Marine Corps earned its "Devil Dogs" moniker. Tastes like bayoneted-German-flavored Kool-Aid.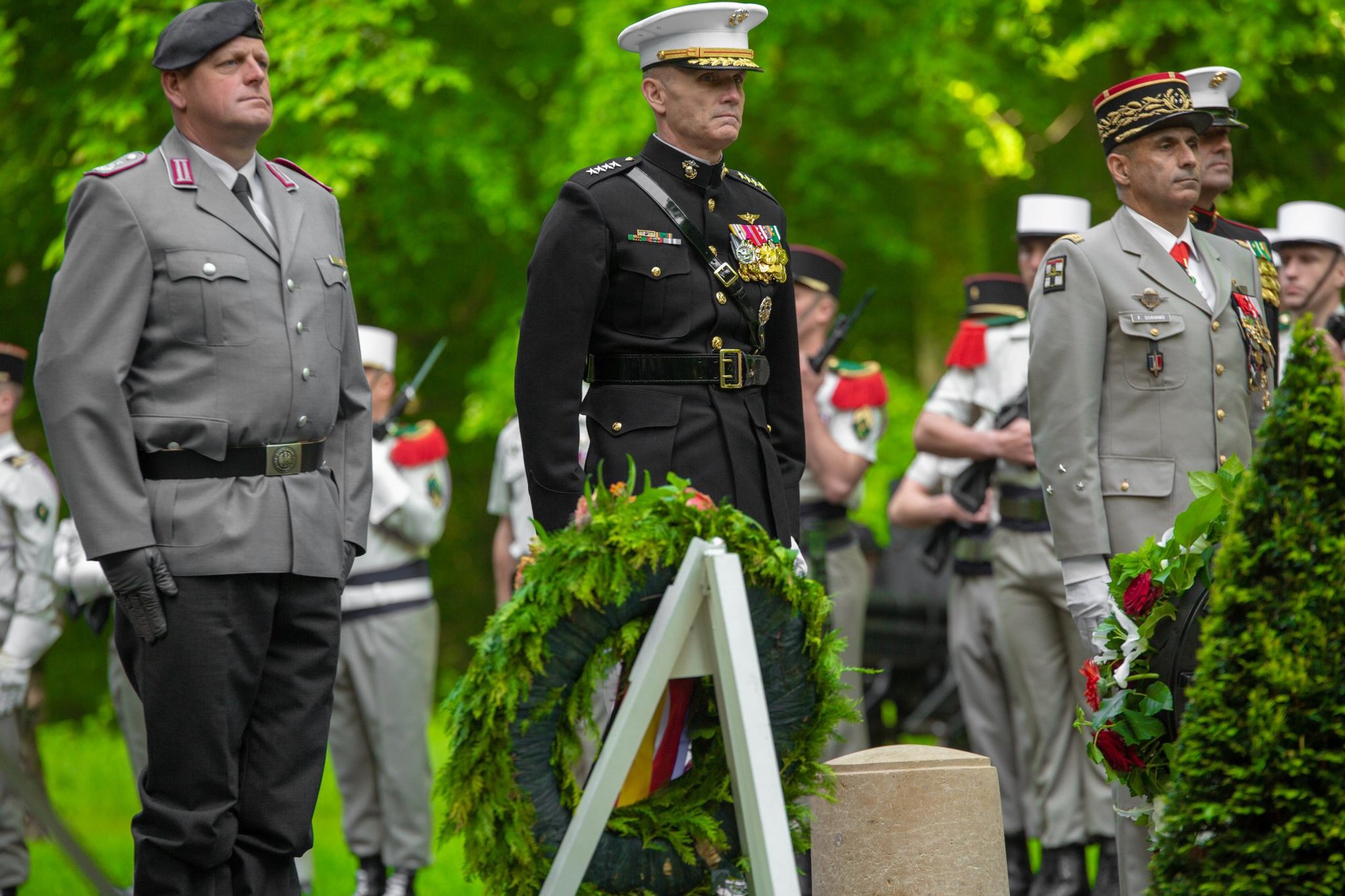 Chem-Light Carrot
Let's be real, you've always wondered what a chem light tastes like and whether or not it would make your poop glow. Now you can find out without exposing yourself to highly toxic fluorescent dyes with this pale-orange carrot-and-lead flavored crayon. (It doesn't make your poop glow. Sorry.)
I Haven't Told Someone I'm a Marine in 5 Seconds Sepia
Your tattoos say it. Your shirt says it. Your hat says it. Your lanyard says it. The stickers on your car say it. You whisper it in your sleep. You somehow say it when you sneeze, and now your crayons say it, too. This one tastes obnoxiously like a hallowed history of ass-kicking and heroism … and maybe strawberry.
Read Next: 'They Had No Chance' — Families of Service Members Killed in Marine AAV Mishap To Sue Manufacturer