Omar "Crispy" Avila is a popular figure on social media, especially among military veterans and wounded warriors. People respect him for his positive messages, love of bowhunting, Paralympic powerlifting, and overall inspirational persona. He's also had to fight and claw his way back from traumatic injuries so devastating and pain so severe, most people simply cannot comprehend it, inspiring many in the process.
Avila joined the US Army straight out of high school. On May 14, 2007 — 11 months into his unit's deployment — he was the gunner in the third vehicle of a five-vehicle convoy that came under fire from insurgents. Avila's vehicle then activated an improvised explosive device containing over 200 pounds of explosives, throwing the Humvee 6 feet into the air and igniting the vehicle's diesel fuel.
Despite his injuries, Avila climbed back into the burning turret and resumed shooting at the attacking insurgents with the .50 cal., while on fire, until grenades and ammo began to cook off in the burning vehicle. He jumped from the Humvee turret, breaking both his thighbones in the process, and rolled in the dirt to extinguish the flames, before shouldering his M4 carbine and continuing to return fire until he ran out of ammo.
Three months later, he woke up in the VA hospital in San Antonio after being placed in a medically induced coma in Iraq. Over 75 percent of his body had suffered third- and fourth-degree burns. His right lower leg had been badly damaged and part of his foot had been amputated. But despite being given only a 30 percent chance of living, Avila survived, and went on to thrive and inspire.
Though he has had over 100 surgeries in total, and a valiant effort was made to save his lower leg and foot, he eventually decided to ask doctors to amputate.
In January 2020, Avila sat down with his friend, Mat Best, co-founder of Black Rifle Coffee Company, and talked about the decision and his hard road of physical and mental recovery.
Mat Best (MB): What was that emotion like for you, because I know your limb was, like, completely destroyed and you actually opted in. The doctors have to approve you to actually take off your own limb. Is that nerve-wracking? Or is it like, fuck, I might have some better functionality?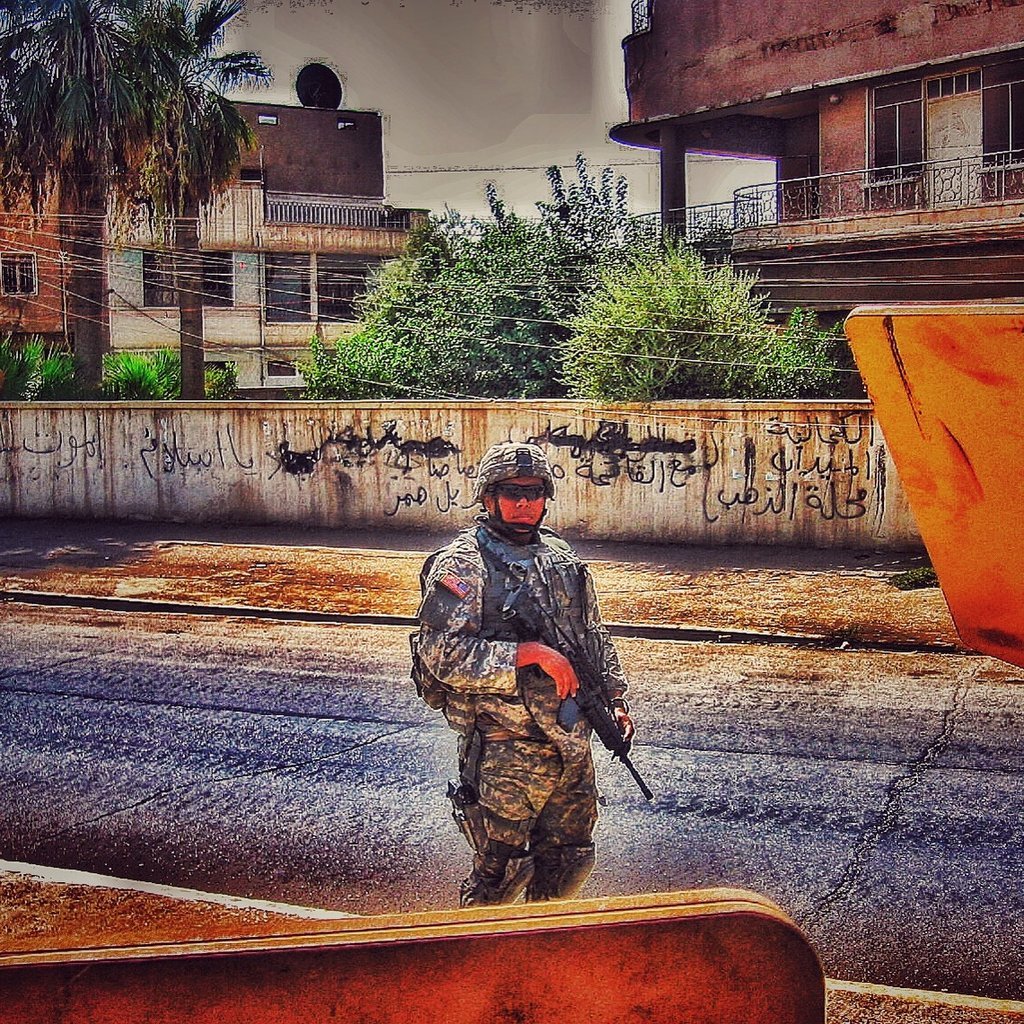 Oscar "Crispy" Avila (OCA): I mean, I talked about it a lot with people. I was like, 'I want to amputate, I want to amputate.' And [my friend] is just like, 'Keep your leg, keep your foot as long as you can.'"
I'm going to blame this on Donny O'Malley, because the fucker made me go do a road march with him, a charity march for suicidal veterans. So I went out there and my knob opened up on the bottom. And that's how they found out I had cancer. It was, like a local cancer, so it wasn't spreading.
I was hardheaded. I went six months thinking it was going to heal up because, like I said, with burns, something it takes longer to heal. Finally, [my soon-to-be wife] Kristen was like, 'You need to go to the doctor, this is not closing. You need to go get checked.'
I went and the doctors were like, 'Yeah, we took some samples and you have a local cancer. I was like, 'Okay, what are we doing?' And they said they have to go in and take it out.
So that was another surgery. They closed it. They gave me a couple weeks and said it would heal and I could walk again. When I took my first step after they cleared me, it opened again. At this point, it was like 99 surgeries I'd had already, on my whole body, including one to fuse my ankle. It was a Friday, and I had a follow-up. I'm sitting there and the doctor walks in with another guy, and I already made up my mind.
Two days before that I remember being in bed and telling Kristen, 'Hey, I'm just, I'm in pain. You know me, I hardly ever complain, but I'm in fuckin' pain and I just can't take it.'
And I talked to [my friend] Jay about it. I was like, 'Hey man, like I think I'm going to do this.' Because he's one of my best friends and we had talked about this for a long, long time. And I was like, 'Dude, I just, I'm gonna fucking cut it.' And everybody was like, 'Okay.'
So when the doctors came in, you know, they're trying to give you the run-around. And I looked at him, I was like, 'Dude, just cut the fucking thing off already. Please. Can we do it now?' And they're like, 'How about you spend the weekend with your family and we'll do it on Monday?'
I said, 'Perfect.'
That's when you guys came to visit. So that Monday, I went in in the morning, they cut it off. Friday morning, I was on my way home.
MB: And you recovered insanely quick. I remember, it was like weeks and you were like walking after that shit, I swear.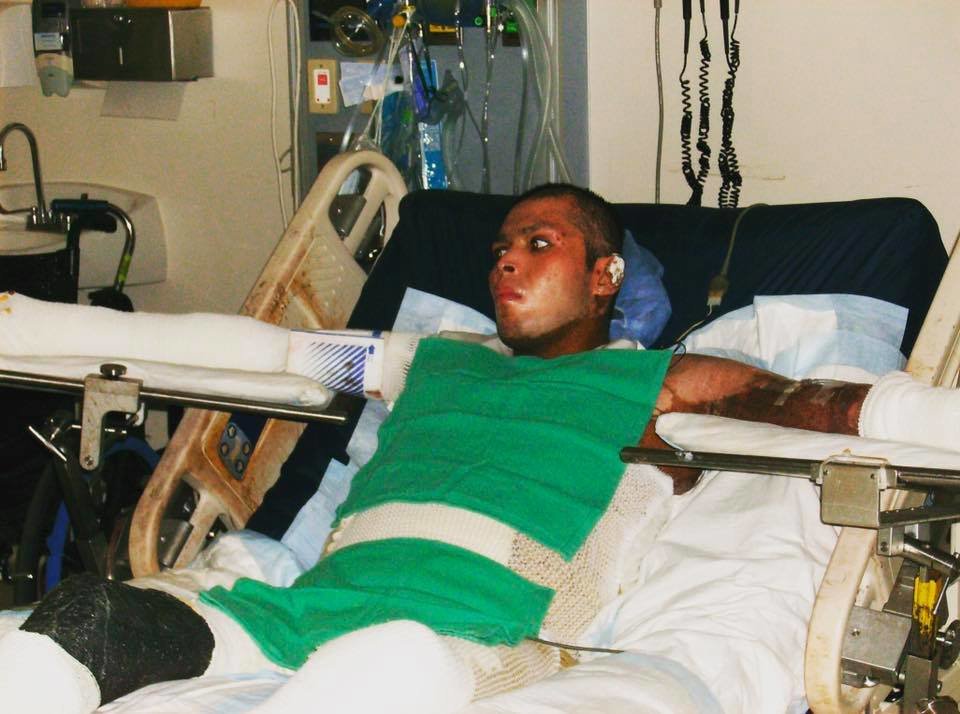 OCA: Yeah, first I was lifting and not walking, I was on crutches. It happened in late August, and, man, it was crazy. I started researching stuff online, because that's all I could do. I changed my diet. I changed a bunch of different things and I healed up super fast.
I walked into the prosthetics department, like, the first week of November. They cast me, and in the second week, I had a prosthetic that I was walking on. I wasn't scheduled to be in a prosthetic until December. I was just like, 'Nope, we're doing it now.'
MB: I'm kind of going down the dark hole here, but I legit have questions, because you know, I think our relationship is consistently positive and fun, humorous, and it's something that we thoroughly enjoy, and that's just why we get along so well.
But I think there's probably a lot of people out there that are going through some form of shitstorm in their life, whether that's physical or mental. First, during this whole process, what has been the hardest aspect of it? Was it the burns and pain and all of that? And how did you cope with it? Was it, like, comedy, humor, or just the motivation to live and live a quality life?
Because, you know, I think anybody that goes through certain aspects of tragedy in their life, at that moment, in that time, it's the worst thing ever, and there's no light at the end of the tunnel.
OCA: For sure.
MB: But you're one of these guys that is consistently motivated, and you're kind of, 'Oh, it's whatever. It's whatever.' It's a really an inspiring thing, because you have this ability to work through these really bad problems, where lots of others would be a victim or give up. You kind of come through to be more inspirational than you'd ever have to be, and kind of be selfless in that.
So, yeah, because I've never asked you that question. What has the worst part of this been and do you think it's your mentality that's kind of gotten you through it?
OCA: The worst part was realizing, at that moment, that I couldn't do things for myself. I couldn't wipe my own ass. My mom was doing it for me. And to me, that was like hitting rock bottom, because here I am, 21 years old, and my mom is doing these things for me again. It was just frustrating that she had to do this, you know what I mean?
And not being able to tie my shoelaces or pick up something to eat. They had to feed me. I felt useless. I felt like, why am I here? Like, why? Like, just let me fucking die. So I'm not a burden on people. I felt like a burden.
And I knew that I wasn't going to be able to perform my job anymore, or so I thought. It just consumed me, like it was trying to get a hold of me. I just started going down this rabbit hole of feeling sorry for myself and thinking that my life was over, because I was never going to be the same person. I wasn't going to look like I did before. Girls aren't going to be interested. My quality of life has been cut and I'm not gonna live as long as I should, because of what my body has been through.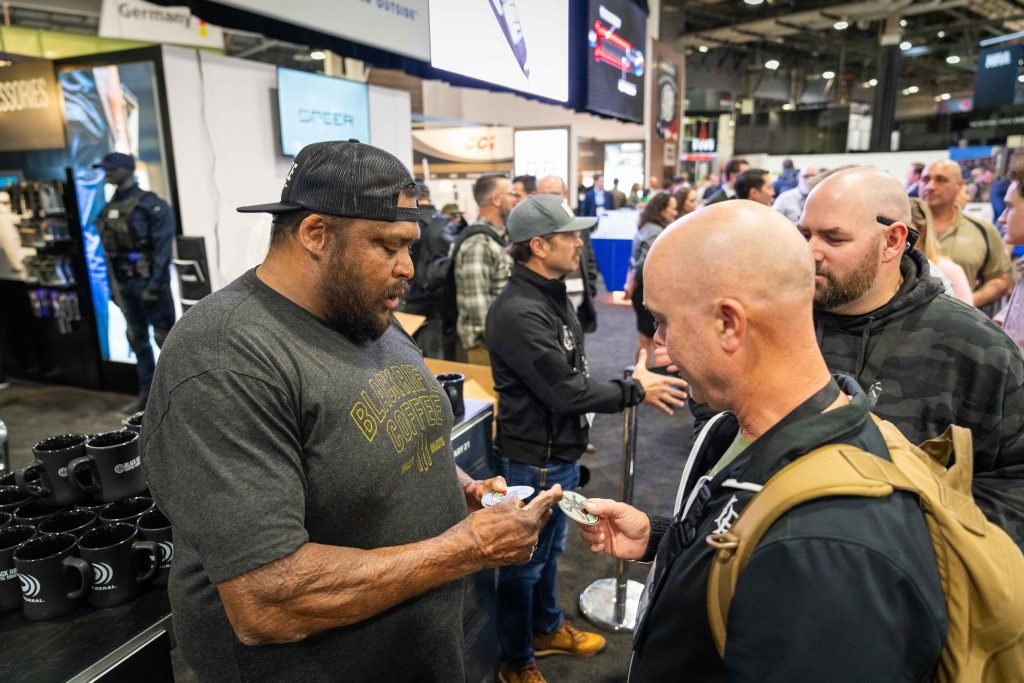 All those things go through your head. I was lucky enough — and I'll be selfish to tell you that the way that I am today is because of me, and it's because of my mom, my dad, my brother, my sister, the people around me, the other vets that were wounded. I had such a good network of people that I saw every single day urging me to not complain, keep pushing forward, love life. It made me realize, 'You know what, fuck this, let's go. If they can do it, I'm gonna do it, and I'm gonna do it better.'
It kind of became a competitive thing. Like, I'm gonna outdo everybody, I'm gonna outshine everybody. I think I've always been the dude that likes the attention and likes to outshine people.
There was just such a huge support system for me, and just watching everybody else do stuff. I'm pretty sure you guys don't look at it this way, but like seeing guys get out and start businesses and then be positive and then put out videos and laugh. That's motivating everybody else. I think I fed off of everybody.
We went out one time. It was like, Jay, myself and another guy in a wheelchair that had no legs and his hands were all fucked up. And I drove to the mall with braces on my hands. I couldn't even grip the wheel. Like, the three of us made one able body. But, we made it happen!
All the people around me made me who I am today. Kind of like, in your book, you talk about the guys that you lost and how you do what you do for them. It's a mutual thing. I think we all want to strive and be better people, and keep those guys' memories alive, and just, just cherish life, man, cuz they're not here, and we are.