In early October, commercial coffee industry leader Wilbur Curtis Co. announced the debut of its Genesis Bean to Cup Coffee Machine.
Curtis' new brewer aims to deliver quality, consistency, and a wealth of other efficiency-oriented features in the made-to-order beverage market. The fully automated bean-to-cup brewing system creates fresh coffee on demand, powered by signature, innovative technology. The new brewer is the first purpose-built, automated bean-to-cup machine from Curtis designed exclusively around pressure-brewed coffee.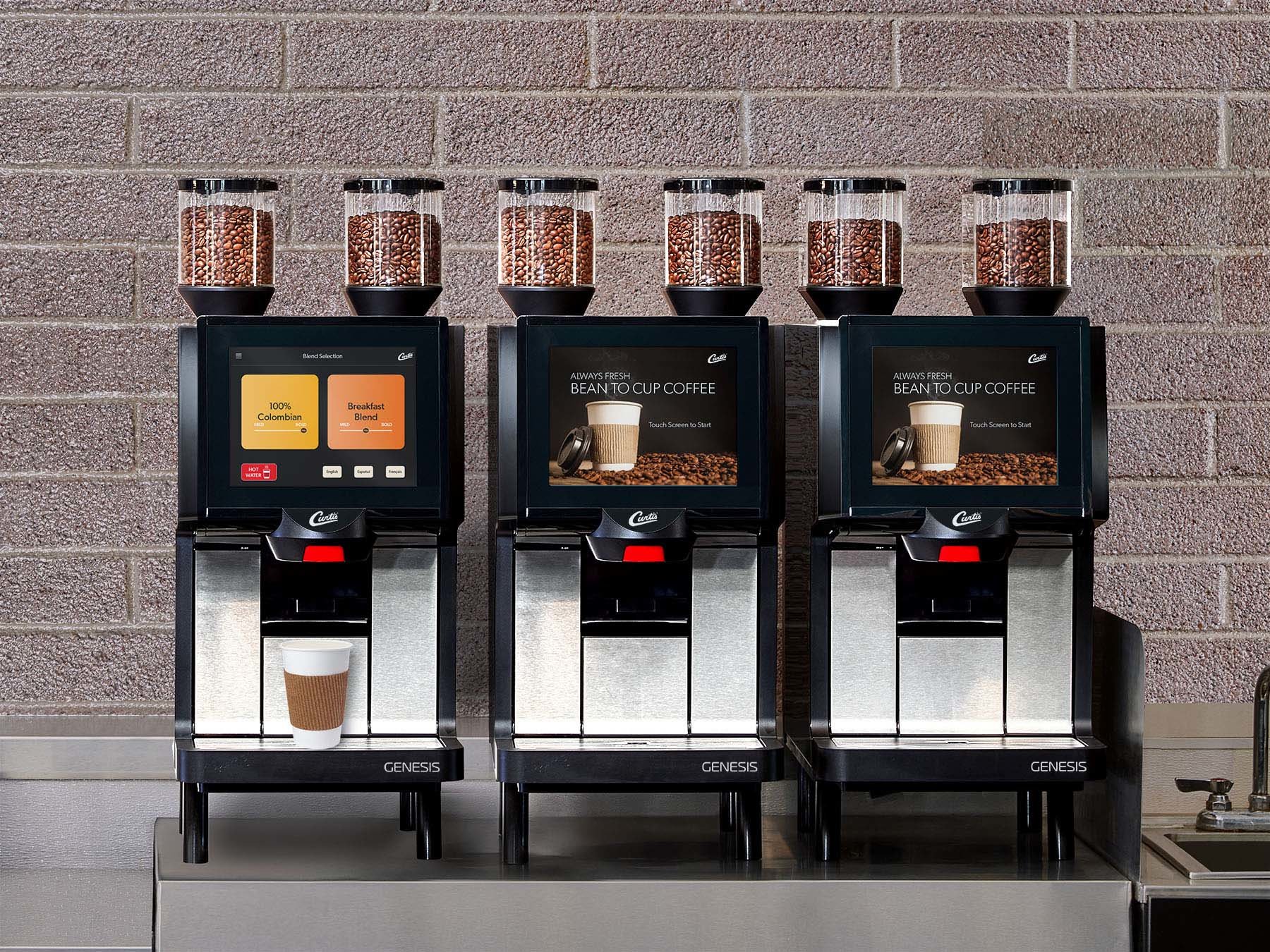 The Genesis uses a unique pressure-brewing process similar to that used to make espresso. Fresh, whole coffee beans are conveniently top-loaded, then ground by the machine. The ground coffee is then channeled into the brewing mechanism and lightly tamped. Under pressure, hot water evenly extracts flavor and oils — a consistent process for each cup. The pressure extraction produces a perfectly brewed, single-serve cup of coffee.
The machine's key specifications include:


Two hoppers with integrated precision grinders, capable of brewing multiple coffee roasts and blends.


An easy-to-navigate, 10-inch touch display with an intuitive user interface.


A slim, space-saving footprint.


8-inch clearance to accommodate 24-ounce cups and 64-ounce carafes.


The Curtis Genesis, which can craft 150 drinks per day, grinds precisely the amount of coffee needed per cup, which will reduce excess coffee waste by up to 30%, according to the company. Compared with batch brewing, the Genesis is said to save operators up to 2,000 gallons of water per year.
Read Next: