Cyclists Ryan Pinney, Alicia Dana, and Alfredo "Freddie" de los Santos raced their way to a bronze medal in the mixed H1-5 team relay Thursday, Sept. 2, at the Tokyo 2020 Paralympic Games. Pinney is an Air Force veteran and de los Santos served in the Army.
Team USA finished the 24.3-kilometer race in 53:11, just 8 seconds behind the French team and 39 seconds behind the Italian team on the second-to-last day of road cycling.
Handcyclists are classified H1-5, with H1 being the most severely impaired. Pinney is classified as H3, so he competes lying on his back. De los Santos is classified H5, so he races in a kneeling position.
It was raining at Fuji International Speedway during the race, creating less-than-ideal cycling conditions, especially for Pinney, an Arizona native.
"I don't get the opportunity to ride in the cold and the wet very often," Pinney said after the race, according to Team USA's website.
Pinney served as an inflight refueler in the Air Force and Arizona National Guard for 14 years. In 2012, he had just returned from a deployment and was competing in a BMX race in Las Vegas when he flew over the handlebars and broke his back, The Arizona Republic reported. About a year after the crash, the Free Wheel Foundation — which supports injured military personnel — gifted Pinney a handcycle.
"I didn't know what handcycling was. I loved bicycling in all capacities before I got hurt," Pinney told the Republic. "Ever since that day I tell people no matter what happens in your life, because we all have different barriers, you don't stop doing the things you love. You find a new way to do it."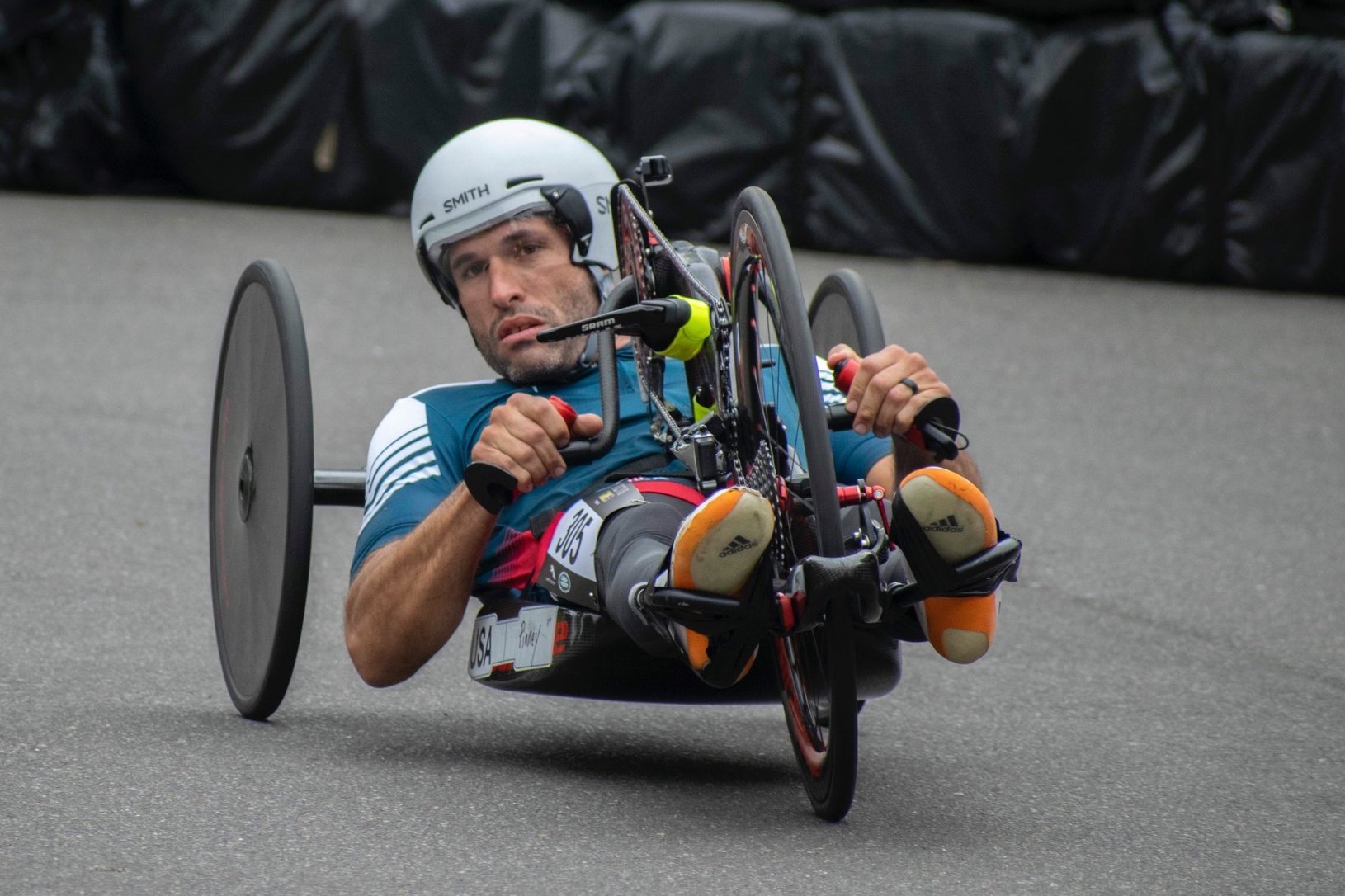 Pinney went on to win gold at the 2018 Invictus Games, compete in the 2019 Para-cycling Road World Championship, and take second in the road race in the 2021 World Cup. The Tokyo Games are his first Paralympics.
De los Santos, 51, was born in the Dominican Republic, moved to the United States in 1986, and worked at New York University as a graphic designer, according to his Team USA bio. He joined the US Army after 9/11 and was serving as a gunner with Special Operations Command in Afghanistan in October 2009 when a rocket-propelled grenade hit his HMMWV. The explosion took his right leg.
De los Santos competed in the 2016 Rio Games, but this is his first medal.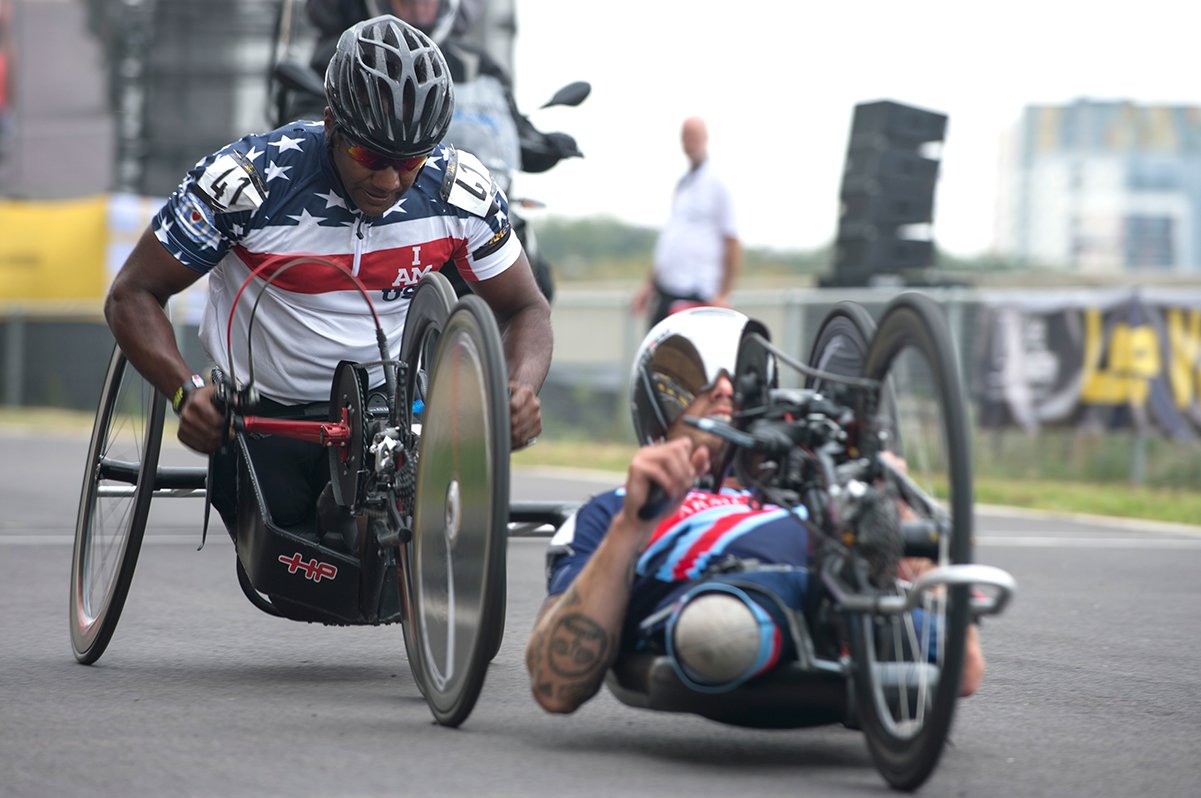 After the race, he gave a nod to teammate and Navy veteran Will Groulx, who crashed during the time trial, taking him out of Thursday's competition.
"I race today for the glory of God, for my family, my country, my community, for my teammates — especially Will Groulx who is not with us today because he got injured — and for the wonderful staff and coaches we have," de los Santos said, according to Team USA. "This is like a dream come true. I feel like a little kid, I feel like I'm in Disney. I love it, this is wonderful."
Read Next: