Herbert "Bill" Sisk never talked about the war after he came home. His daughter knew he had served but nothing beyond that, until she found a hidden shoebox one day during middle school and opened it. Inside were horrifying images of skeletal humans packed together in mass graves, gaping black furnaces, and people standing behind bars, craning to get a look at the camera lens pointed their way.
"I asked what they were, and they quickly disappeared," Martha Hackworth, Sisk's daughter, told Coffee or Die Magazine recently. "And my parents said, 'They're from the war, and we're not talking about it.'"
Years later, she and her father were watching President Ronald Reagan on TV, speaking at Pointe-du-Hoc on the 40th anniversary of the Normandy invasion.
"That's when he started talking about the 90th," Hackworth said.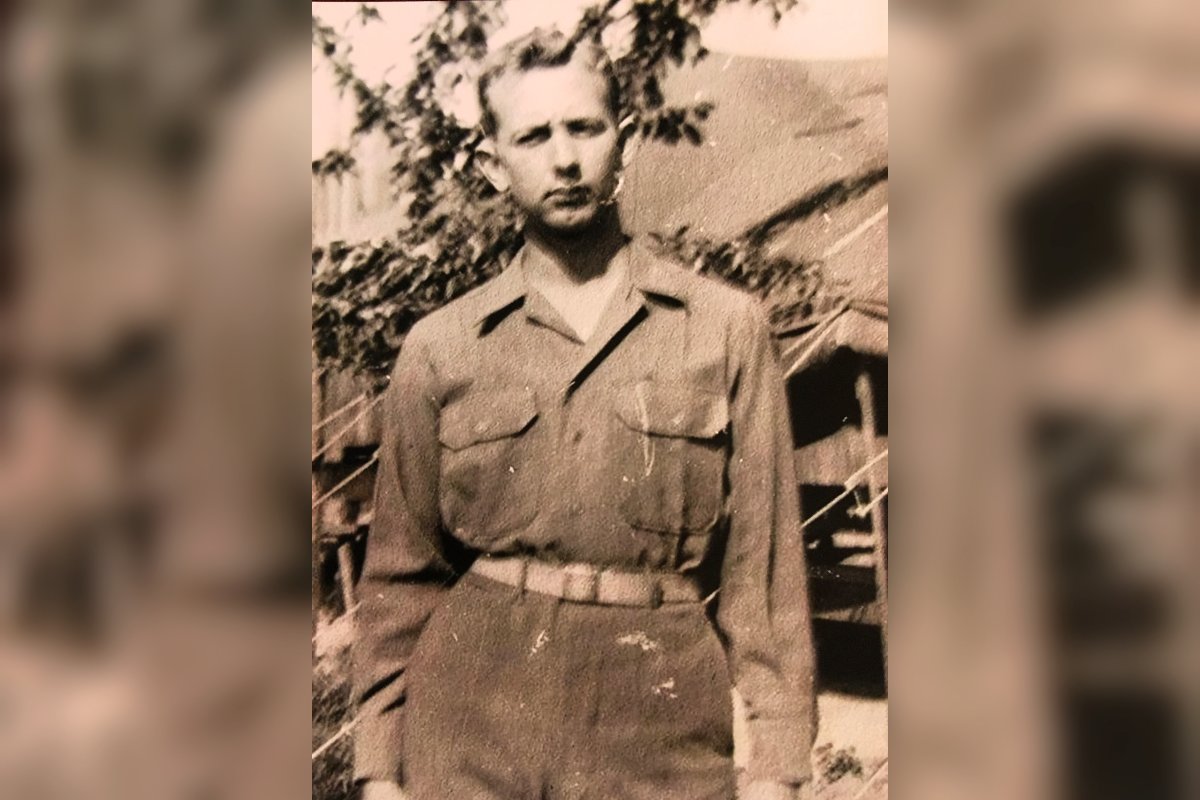 Sisk was born and raised in Lynchburg, Virginia. He and several classmates left high school in the middle of their senior year and joined the Army in 1943.
"It was just a patriotic thing to do at the time," the 95-year-old told Coffee or Die.
Sisk said his basic training at Fort Bragg, North Carolina, was cut short because the US needed more troops on the front lines. He crossed the Atlantic with the 90th Infantry Division, commanded by the legendary Gen. George S. Patton, whom Sisk said he saw in person several times and characterized as a great leader.
"Nobody could speak ill of him," he said.
Sisk arrived first in Glasgow, Scotland, then traveled to the Welsh city of Cardiff, where he trained as a radio operator and practiced beach landings.
"We'd go out in the ocean every day and come back in and land," he said. "And one day we went out and didn't come back."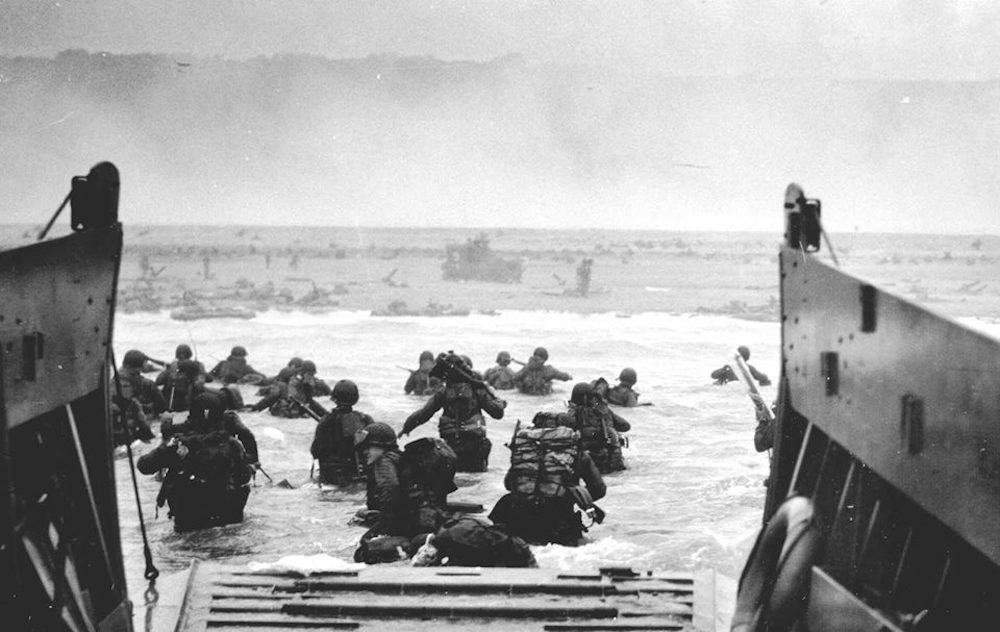 On June 6, 1944, Sisk and his fellow soldiers in the 359th Infantry Regiment landed an LST (tank landing ship) on Utah Beach late in the afternoon. The carnage from the morning's battle had been cleared from the beach, and the Allied forces were processing German prisoners of war. Plenty more combat lay ahead, however.
Sisk turned 19 three days later.
"I got no cake, no birthday presents," Sisk likes to tell people. "But I had a lot of fireworks."
In July, Sisk's unit was tasked with taking Mont-Castre (Hill 122). They suffered high casualties while taking the hill, and Sisk was shot in the thigh as he sat down to eat dinner one night. He was evacuated to England to recover and sent back to his unit in time for Thanksgiving.
With the 90th, Sisk went on to fight in the Battle of the Bulge and liberate Luxembourg before continuing across to Merkers, Germany, where a friend in the military police showed him the salt mines the Nazis had used to store millions of dollars' worth of gold, art — including prints from Renaissance artist Albrecht Dürer — and other valuables stolen from death camp prisoners.
Sisk said the rooms full of clothes, shoes, and gold teeth that he saw paled in comparison with the Flossenbürg concentration camp. The camp held between 5,000 and 18,000 prisoners at its peak. As Allied forces approached, Hitler's SS began evacuating prisoners who were strong enough to move. Around 2,000 emaciated prisoners remained when US troops arrived, and the Nazi guards fled.
"The furnaces were still running," Sisk said.
He took photos of the horrific scene, and in the days that followed, Gen. James Van Fleet and Gen. George S. Patton forced the townspeople to bury the bodies and witness what the Nazis had done. Today, a memorial plaque at Flossenbürg honors the 90th Infantry Division.
Sisk and his fellow soldiers liberated several smaller concentration camps too, but Flossenbürg was the one that haunted him most.
During 11 months of combat, nearly 3,000 soldiers from the 90th were killed in action, more than 14,000 were wounded, and around 1,500 went missing or were captured. Patton returned the respect and dedication his soldiers in the 90th showed him, writing in a certificate of tribute, "You are the best soldiers in the world. It was a great honor to command you."
Sisk returned to the United States aboard the USS Blue Ridge, named for the mountains of his home state. He finished high school and married, and after doctors told him his war wound would prevent it, he had two daughters. He built the house where he still lives and lived a quiet life, all evidence of his time in the war tucked away in a dusty shoebox for decades.
"We had everyday, ordinary people that became the Greatest Generation," Hackworth said. "They went into World War II and fought and then came back. They weren't superheroes or anything like that. They did their job and did it well and then came back and lived ordinary lives."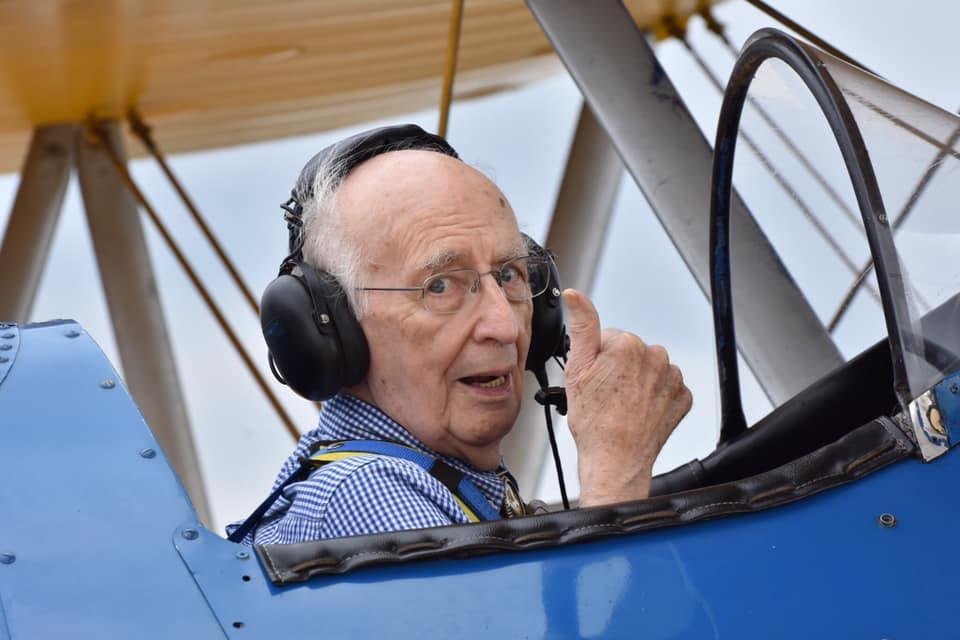 After he started opening up about his experiences in the war in the 1980s, Sisk would make numerous trips to Europe. One highlight was visiting Berlé, Luxembourg, for the 50th anniversary of the war. Sisk remembered it as a shell of a town, destroyed by the Germans. Half a century later, "they had rebuilt the town exactly like it was before," he said.
Hackworth emphasized how grateful the people of France and Germany have been every time her father and other World War II veterans have returned, throwing celebrations in their honor.
Still, 77 years after landing on Utah Beach, Sisk maintains there were "no heroes."
"Well, I beg to differ there," his daughter said. "To go and do that is heroic. But you know, heroes are scared. They get scared all the time. They're just ordinary people who do extraordinary things."
Read Next: How Operation Overlord Set the Tone for 8 Decades of Warfighting