"Death Before Dishonor." Those three words were tattooed on the chest of Cpl. Daegan William-Tyeler Page, one of 13 US service members killed in the Abbey Gate suicide bombing outside the Kabul airport in Afghanistan.
According to many of his friends and colleagues, Page truly lived by those three words tattooed on his chest.
"Daegan was the guy in the company that always had a smile on his face, even during the worst times," said Cpl. Wyatt Johnson, who served with Page from 2018 to 2020 in 2nd Battalion, 1st Marine Regiment, at Camp Pendleton. "Everyone knew Page, and Page knew everyone … He will be missed by everyone he knew: a good Marine and a better friend."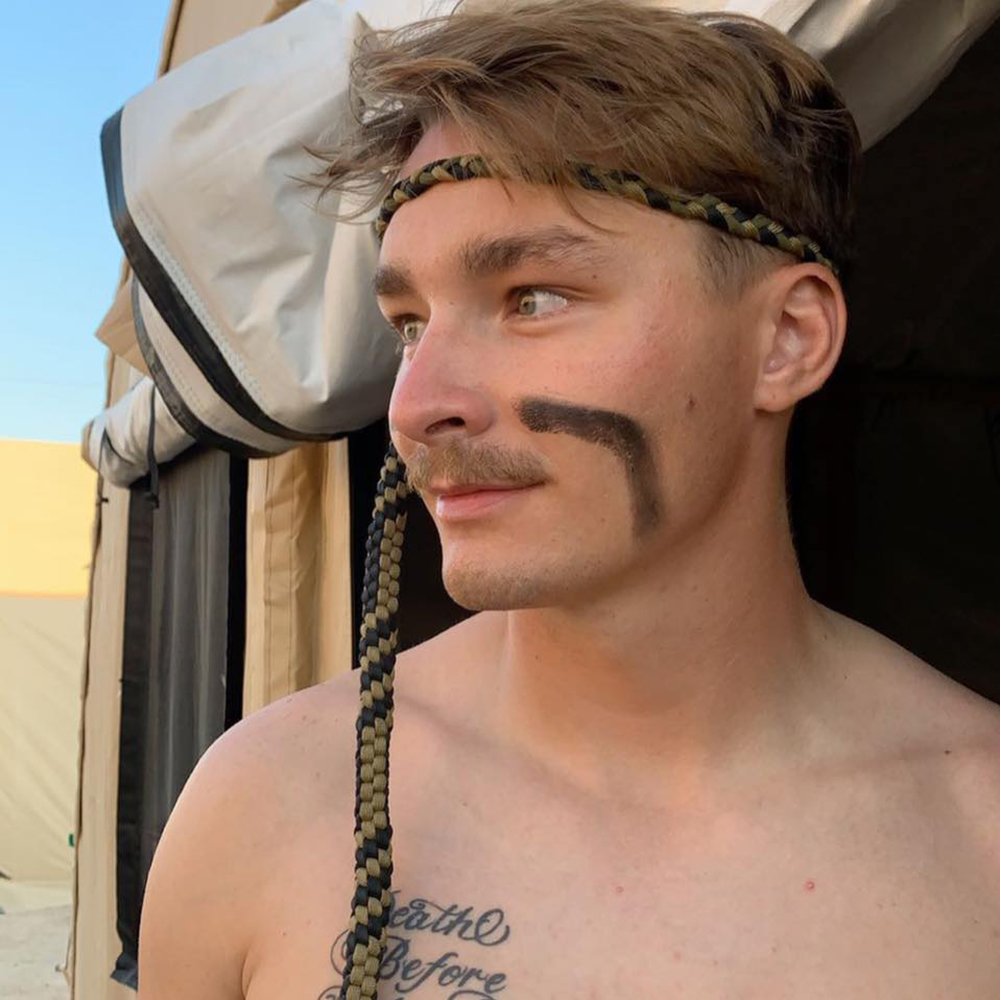 Page, 23, joined the Marine Corps shortly after high school. Growing up in Iowa and Nebraska, Page was active in the Boy Scouts and enjoyed playing youth hockey with the Omaha Hockey Club.
"He loved the brotherhood of Marines as a member of the 2nd Battalion, 1st Marines," Page's family said in a Facebook statement. "He was raised in Red Oak, Iowa and also in the Omaha metro area. He loved hunting and spending time outdoors with his Dad as well as being on the water. He had a soft spot for dogs. Daegan will always be remembered for his tough outer shell and his giant heart. Our hearts are broken."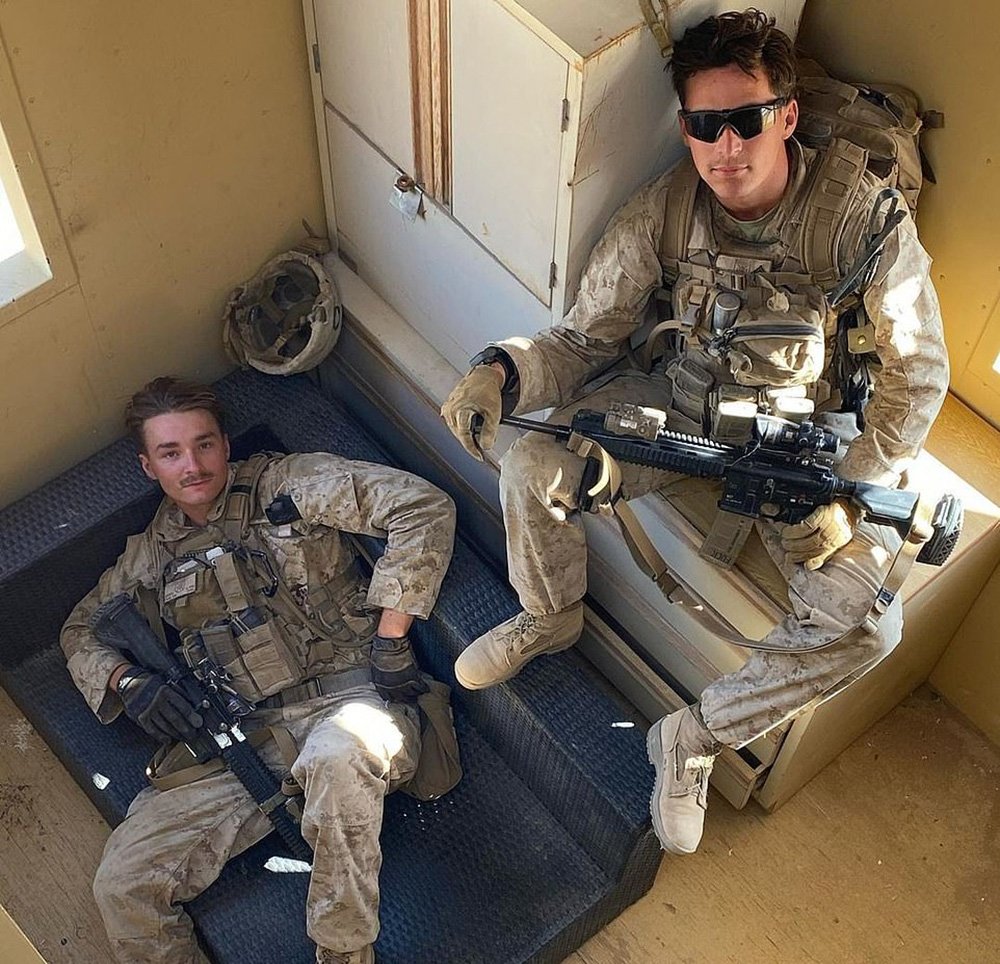 Page served with the 2nd Battalion, 1st Marine Regiment, in Camp Pendleton by Oceanside, California. Page's unit was already deployed to the Middle East as a quick-reaction force when it was redirected to Afghanistan's capital city of Kabul to assist with the evacuation operations. Only two weeks after his arrival at Hamid Karzai International Airport, Page was killed during an ISIS-K suicide bombing.
"He was genuinely a sweet guy, and he was always smiling and happy," said Marine Sgt. Dallas Bush, who served with Page for two years.
In a statement to the Omaha World-Herald, Republican Rep. Don Bacon of Nebraska, an Afghanistan War veteran, said he was "heartbroken" over the loss of the local Marine.
"No words can express the devastation, frustration, and sorrow his family is experiencing right now," Bacon said in a statement. "Corporal Page is an American hero who gave the last full measure of devotion. He served his country honorably, and his service will never be in vain."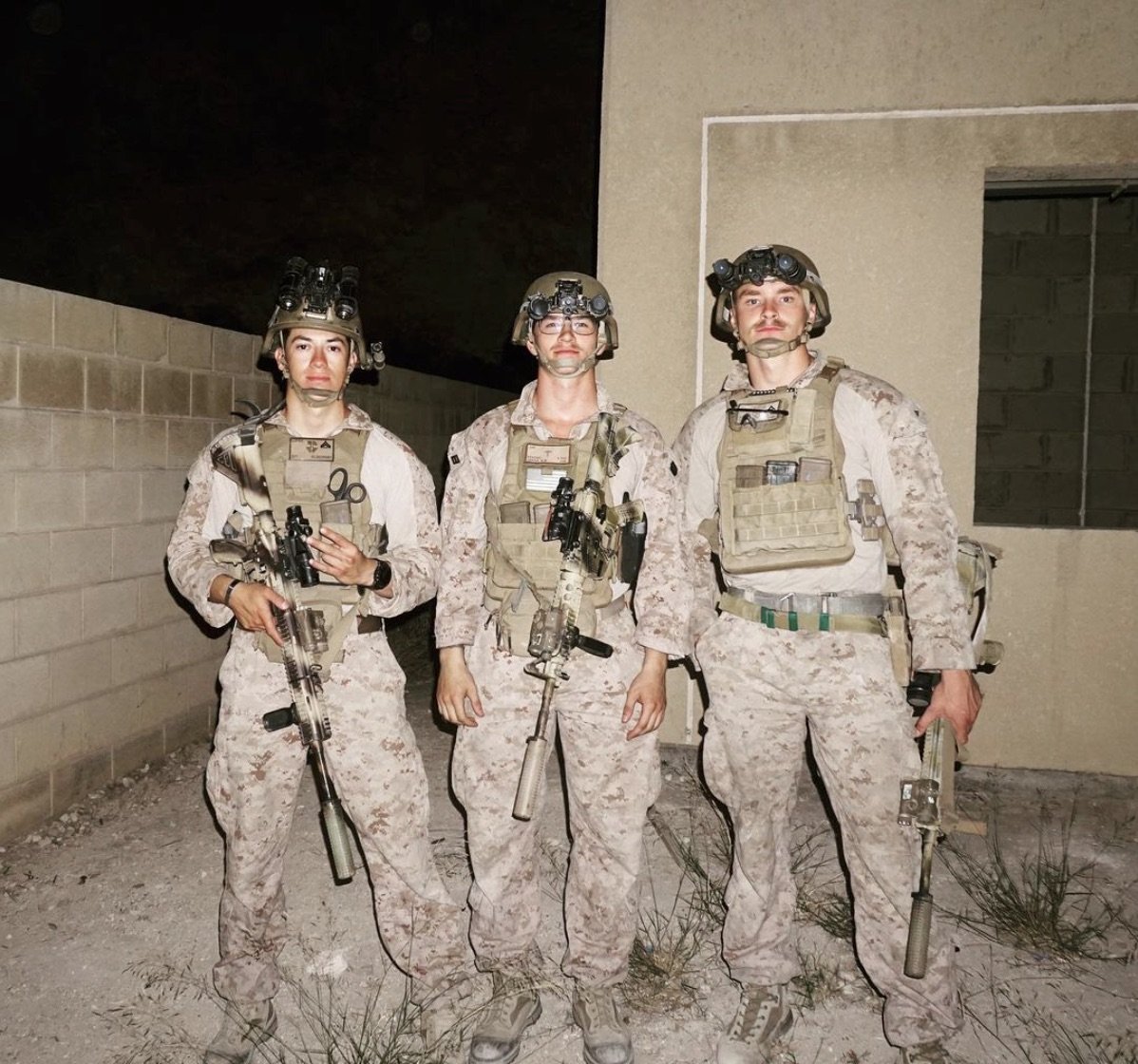 "These fallen heroes answered the call to go into harm's way to do the honorable work of helping others. We are proud of their service and deeply saddened by their loss," Marine Corps Commandant Gen. David Berger said in a Thursday statement.
Berger continued, "As we mourn, we also keep those who are still over there protecting Americans and our Afghan partners at the forefront of our thoughts. Our Marines will continue the mission, carrying on our Corps' legacy of always standing ready to meet the challenges of every extraordinary task our Nation requires of her Marines."
Page is survived by his parents, Greg Page of Plattsmouth, Nebraska, and Wendy Adelson of Omaha; two stepparents; four siblings; and his girlfriend, Jessica Ellison.
The 13 American service members killed in the Aug. 26 bombing were:
Lance Cpl. David Lee Espinoza, USMC | Laredo, TX

Sgt. Nicole Gee, USMC | Roseville, CA

Staff Sgt. Taylor Hoover, USMC | Salt Lake City, UT

Staff Sgt. Ryan Knauss, US Army | Knoxville, TN

Cpl. Hunter Lopez, USMC | Indio, CA

Lance Cpl. Rylee McCollum, USMC | Bondurant, WY

Cpl. Dylan Merola, USMC | Rancho Cucamonga, CA

Lance Cpl. Kareem Nikoui, USMC | Norco, CA

Cpl. Daegan William-Tyeler Page, USMC | Omaha, NE

Sgt. Johanny Rosario, USMC | Lawrence, MA

Cpl. Humberto Sanchez, USMC | Logansport, IN

Lance Cpl. Jared Schmitz, USMC | Wentzville, MO

Navy Corpsman Maxton Soviak, US Navy | Berlin Heights, OH
Read Next: