Pfc. Dan Bullock, a US Marine, was the youngest American service member killed in the Vietnam War. He was 15.
Growing up in the small town of Goldsboro, North Carolina, he had big aspirations.
"He wanted to be a pilot at first, a policeman and then a marine," his father, Brother Bullock, told The New York Times shortly after his son's death. "I told him over and over again that he couldn't do nothing until he got some schooling. He said after he signed up that this was the quickest way to get an education."
When Bullock's mother passed away, his family moved to the Williamsburg neighborhood of Brooklyn, New York. Soon afterward, he walked into a Marine Corps recruiting office and lied about his age. He doctored his birth certificate from Dec. 21, 1953, claiming a birth year of 1949 to meet the age requirement to enlist. He was only 14.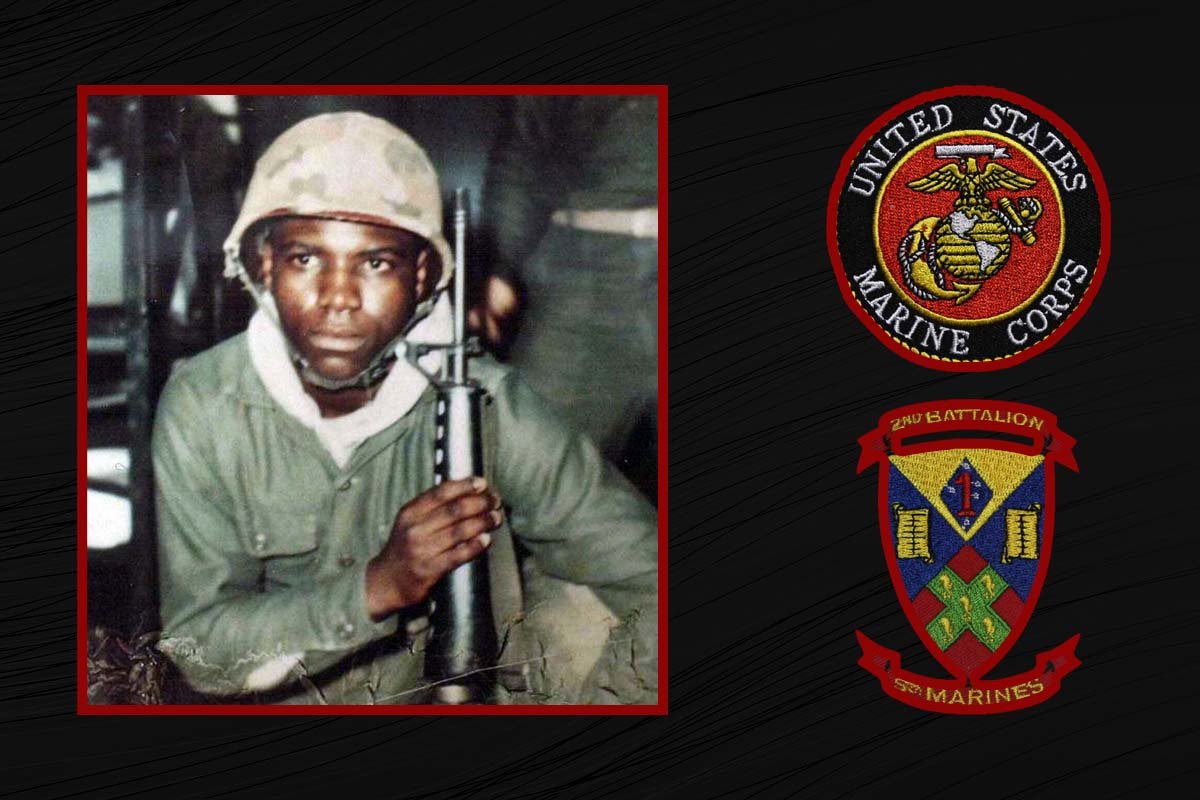 Despite his age, he had a physique comparable to the other men attending Marine Corps boot camp at Parris Island, South Carolina. At about 5-foot-9 and roughly 160 pounds, he made it through the grueling training to become a Marine without raising any suspicions.
Bullock joined the 1st Marine Division as they went to Vietnam. The unproven rifleman performed infantry duties while at An Hoa Combat Base in Quang Nam province, but soon his actions became suspect to the battle-hardened grunts.
"It's hard to describe, but they had the instinct of a combat veteran, and they picked up on something in Dan," Steve Piscitelli, a Marine who served alongside Bullock in Vietnam, told the Times in 2019. "They're superstitious about a lot of things, but with Dan, they were dead on. There was no superstition. He was younger, and he didn't belong. And his actions, hiding, he wanted to keep his secret. So he was acting strange."
Then one summer day in 1969, Bullock took a flatbed transport truck to retrieve ammunition for himself and other Marines at the base. When he returned, he took the night watch inside a bunker next to three other Marines. Shortly after midnight, North Vietnamese sappers snuck through their barbed-wire perimeter and hurled a satchel charge through the firing slot of Bullock's bunker.
The explosion was the beginning of a large attack. The Marines at the camp repelled the assault, but five Marines, including Bullock, were killed.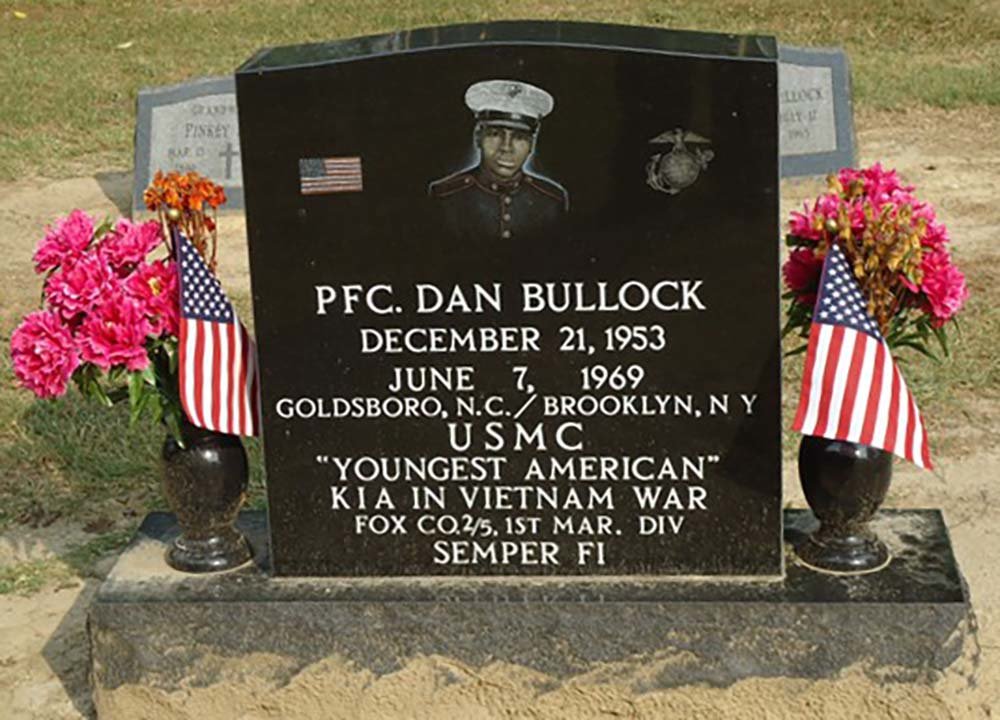 Only after Bullock's death did his fellow Marines learn his actual age, from a Time magazine reporter.
"That's the first we heard of it," Piscitelli said. "I should've known he was 15, I should've guessed it."
Somehow, despite receiving a funeral with full military honors, Bullock was buried without a headstone. In 2000, TV talk show host Sally Jessy Raphael was moved to purchase a headstone to honor the fallen Marine.
Members of the New York City Police Department, state troopers from four states, and two groups of motorcycle-riding veterans — the Nam Knights and Rolling Thunder — escorted a caravan of cars 600 miles from Brooklyn to Goldsboro to unveil the tombstone.
"I am so happy and thrilled," Bullock's older sister, Porter Bullock, said according to the New York Post. "It's like a dream. I would have never thought something like this would happen after 31 years."
Read Next: The Marine Who Went to Parris Island at 50