Dan Horgan had just gotten home from a 12-hour shift at Minot Air Force Base when his first daughter was born in 1995.
Hours after meeting her, he had to go back into the office.
"I've done that pretty much my whole life," Horgan, 49, told Coffee or Die Magazine. "I've worked long, crazy hours."
So, nowadays in his job as project manager for Black Rifle Coffee Company, 12-hour days at the office or late-night calls from his boss don't faze him.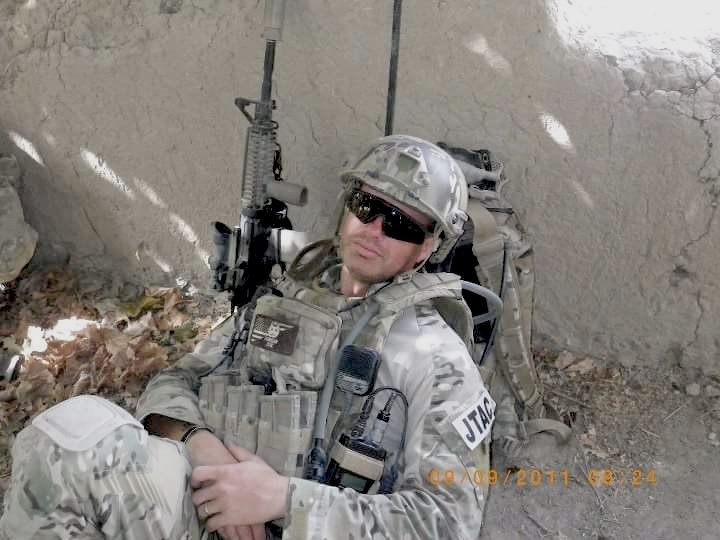 "You're like, 'Alright, I've been there. Got it,'" he said.
There's one big difference, though: "I get to wear shorts and a T-shirt now and have a beard. It makes it easy."
Horgan came to BRCC in April 2018 after a 24-year career in the Air National Guard. He also served on the Baltimore police force, where he earned a Meritorious Service Medal for his work in narcotics, worked as a contractor in Afghanistan, and, later, was an assistant to the CEO of an aviation company.
His family was living in Oklahoma when his wife, who serves full time in the Air National Guard, got orders to San Antonio, Texas. Horgan had his sights set on working for either Black Rifle, Yeti, or Grunt Style when they relocated to the area, and decided to reach out to someone on LinkedIn about an opening for an executive assistant-type position at BRCC that mirrored what he'd already been doing.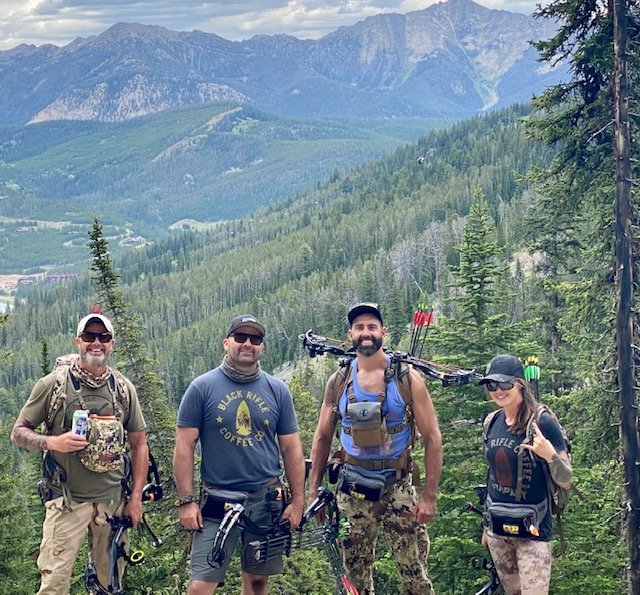 While Horgan will soon be moving up to a position with more responsibility within the company, he currently works directly for Black Rifle Coffee CEO Evan Hafer. On any given day, he's up at 6 a.m. checking emails and answering phone calls or Slack messages (or talking to this reporter for this story). Once he gets to the office around 8 a.m., after taking his three sons to school, his day is spent doing a variety of tasks, including monitoring the brand's social media accounts, coordinating with the logistics team, planning events, and taking care of certain questions or issues that don't need to rise to Hafer's level.
He's basically the Hand in Game of Thrones, he tells people.
Horgan said that besides helping him build up stamina for working long hours, his time in the military and law enforcement prepared him for working in the business world because it taught him professionalism and respect.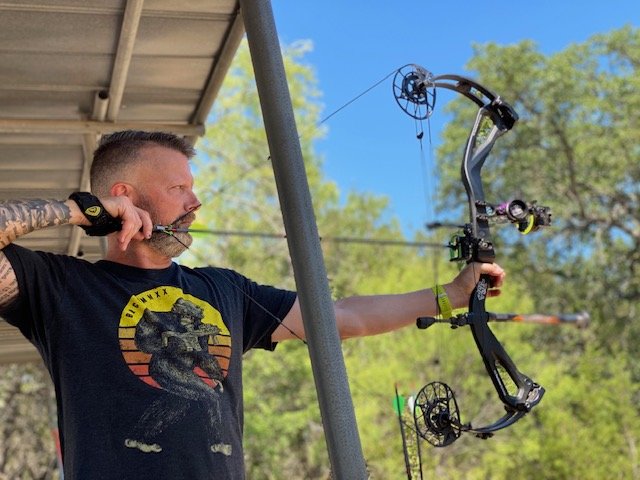 "You're regimented being a police officer, but you have to have a skill set — I know right now it's being highlighted that probably a lot of police officers don't have the skill set — but you have to have a skill set to be able to talk to anyone," whether it's a heroin addict on the street or a CEO in a Porsche, he said. "You have to be able to treat those people with the respect that they deserve. They both deserve an equal amount of respect."
Horgan's old partner at the Baltimore Police Department, Adam Lattanzi, can attest to this.
"He was willing to go above and beyond in a case and showed no signs of fatigue chasing a lead or hesitation while knowingly walking into a dangerous situation," Lattanzi said in an email. "Dan would go as far as conducting undercover narcotic buys, but still had compassion for drug users and would try to help them and talk to them."
Lattanzi described Horgan as the most determined and passionate partner he had during the time they worked together — and that he was also "the best diet plan."
"I missed many meals because he couldn't 'shut down' to just go home or drive into the station!" he said.
Lattanzi said his friend's new career path with a company that is supportive of the military and law enforcement seems like a perfect fit for his job experience, as well as his vibrant, outgoing personality.
"I know the military and law enforcement make Dan happy in life, and he is now in a career where he can watch over and be part of both," Lattanzi said.
Horgan said when people hear he works at BRCC, they will often say something like, "'Oh my God, your job is awesome." And it does have its perks, such as getting to go to Montana and Utah to shoot archery with Hafer and some other colleagues.
"Those are awesome, but a lot of times I tell people, too, 'Make no mistake. Every day is a hard day,'" he said. "Whether it's sitting at the office going through emails or dealing with supervisory problems to talk people off of the ledge or just to congratulate them, 'Hey you're doing a good job' […] every day you're not just sitting back with your feet up drinking coffee."