"Are we being well-served by our political leaders?" Daniel Gade asked rhetorically when thinking about his reasons for running for U.S. Senate for the state of Virginia. Gade made it clear that he didn't exactly want to get into politics, but he views his political bid as an "extension of my military service."
Daniel MacArthur Gade — so-named after World War II General Douglas MacArthur — was born and raised in Minot, North Dakota. The retired lieutenant colonel's family was relatively poor, which provided the basis for his world views.
"His mom taught him three things," said David Alvarez, Gade's communications director, "to love God, love your country, and always do the right thing. Daniel says the first level of government is the family."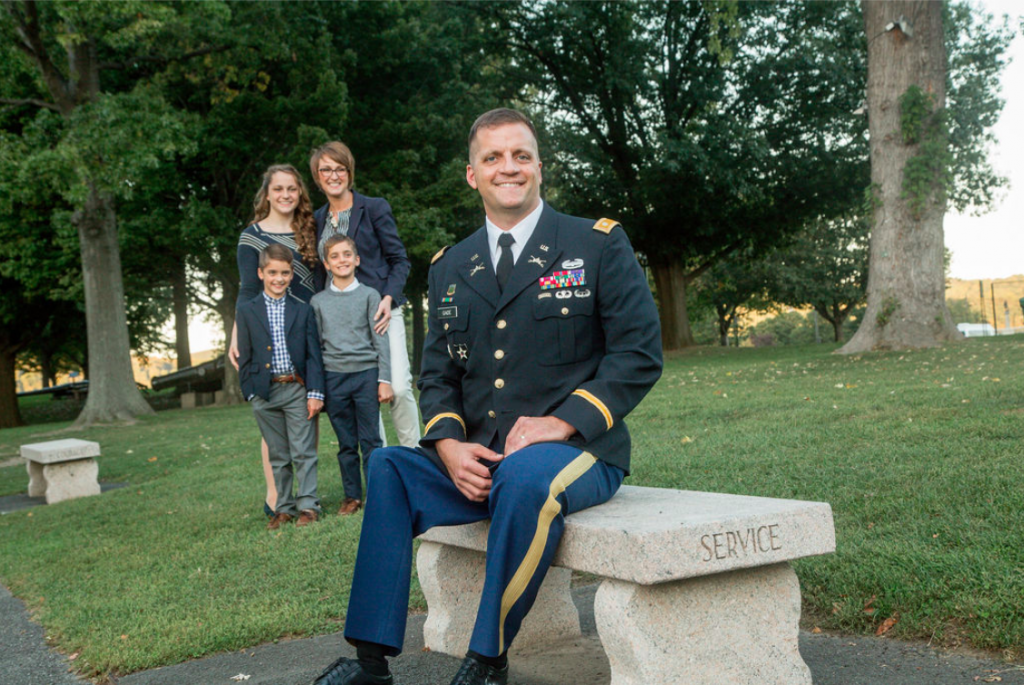 Due to his family's financial situation, Gade's only way to an education was by enlisting in the military. After completing basic training, he enrolled in the United States Military Academy in West Point, New York. Gade graduated in 1997 with a bachelor's degree in environmental science. After going through Ranger School in 2001, Gade was off to command a tank battalion in Korea. However, the ensuing invasion of Iraq caused his battalion to be transferred there for Operation Iraqi Freedom.
Gade was wounded twice while in Iraq. The first incident came when a rocket-propelled grenade (RPG) collided with the hull of his tank. Gade sustained several wounds, and his tank loader, Dennis Miller, was killed.
Gade's wounds were more severe the second time he was injured. He was riding in a HUMVEE on patrol when there was an explosion. Gade said he woke up in a ditch and tried to lift himself up but couldn't. He was eventually airlifted to safety, and he underwent surgery on a nearby U.S. Navy ship. During that period, Gade's blood pressure was 60/0 and he was fighting for his life. He needed blood. When a call went out to the mess hall asking for blood donations, 25 soldiers from different backgrounds stepped up and donated. Gade highlights this as a founding moment of his political ideology.
"I think it's so profound — first we're Americans, and what binds us together is more important than what separates us."
"They didn't ask, 'Is he white, is he black, is he gay, straight, is he Republican or Democrat?" said Gade. "I think it's so profound — first we're Americans, and what binds us together is more important than what separates us."
The wounds that Gade suffered in Iraq resulted in the amputation of his right leg. "I had to reinvent myself," Gade said. He remained on active duty and underwent nearly 40 surgeries while pursuing a master's degree in public administration and a doctorate in public administration and policy from the University of Georgia. By 2011, Gade had completed his degree programs and began teaching at West Point, his alma mater, broaching topics such as leadership, political science, and economics.
"I've always been an academic type," said Gade, adding that he loved teaching and found particular joy when the students challenged him and questioned his ideas. After seven years at West Point, Gade retired from the military in 2017 as a lieutenant colonel and began teaching at American University in Washington. He's been teaching there since.
Gade's political career includes working for the administrations of both George W. Bush and President Donald Trump, the latter of which appointed Gade to the Equal Employment Opportunity Commission. However, Gade declined the nomination after being stuck in confirmation for 15 months and instead was added as an appointee for the Department of Labor. Gade has primarily served as a veterans affairs consultant for the administrations.
The idea of human thriving and veteran rehabilitation is central to Gade's political stance. For example, he's a co-founder of the Independence Project, a privately funded experiment with the intent of providing veterans with productive employment and earlier intervention for veteran aid. "Our current policy makes veterans want to be sick," said Gade, highlighting the fact that much of our current veteran policy results in complacency.
"People who stay home because they are getting paid enough to get by on disability are worse off," Gade told the New York Times. "They are more likely to abuse drugs and alcohol. They are more likely to live alone. You've seen these guys. And the system is driving you to become one of them if you are not careful."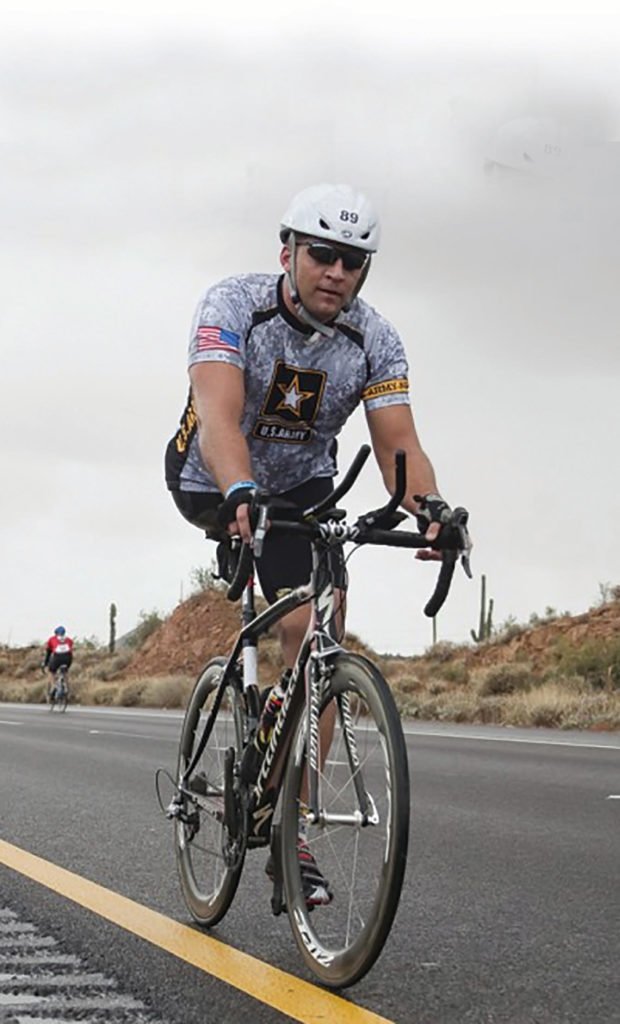 Gade prides himself on overcoming the post-war complacency. "It doesn't take two legs to kick ass in Washington," he said. Gade already has a few plans in place for policies he'd like to enact if he were to win the nomination, the first of which he calls the Stop It Act.
Gade explained that this is a policy aimed at putting the government in a box. He said that "government is a necessary evil" and should be constrained, adding, "We have too many laws, regulations, and barriers to human thriving."
Gade then said that he would like to move on to a single-issue bill policy in which "every idea must stand or fall on its own merits, following a regulatory review, and then regulations should then come back through Congress for an up or down vote." Gade's intention with this policy would be to reel in the problem of hiding small, undesirable clauses in larger more necessary policies. For example, a bill with the aim of legalizing medical marijuana might include a smaller policy making seat belts illegal. Some policymakers use this technique to get undesirable or unpopular policies passed through Congress.
While politics is often a brutal playing field, Gade expressed a deep respect for his political rivals. Gade, a libertarian-leaning Republican, admitted that both sides of the aisle "want America to thrive, but we just have different ways of going about it."