Marine Staff Sgt. Darin Taylor Hoover Jr., who mostly went by Taylor to his friends and "Bubba" to his sisters, was only an elementary school student at the time of the Sept. 11, 2001, terrorist attacks.
"When 9/11 happened, he was only 11 years old," his father, Darin Hoover Sr., recalled. "At that point, he had already made up his mind at 11."
The Marines were "all he ever wanted to do," Darin Hoover said of his son.
Taylor Hoover was among the 13 service members killed in the Abbey Gate suicide bombing outside the Kabul airport on Aug. 26. Hoover, 31, was born on July 24, 1990, the oldest brother to two sisters who "adored him," his father said.
Hoover planned to marry his fiancee, Nicole Weiss, upon returning from Afghanistan.
"He had the biggest heart out of anyone I've ever met," Weiss told Coffee or Die Magazine in an interview. "I want everyone to know how much of an amazing man he was and ask that people don't forget not only his sacrifice but the family behind his great sacrifice as well, as we have truly lost such an integral part of our family."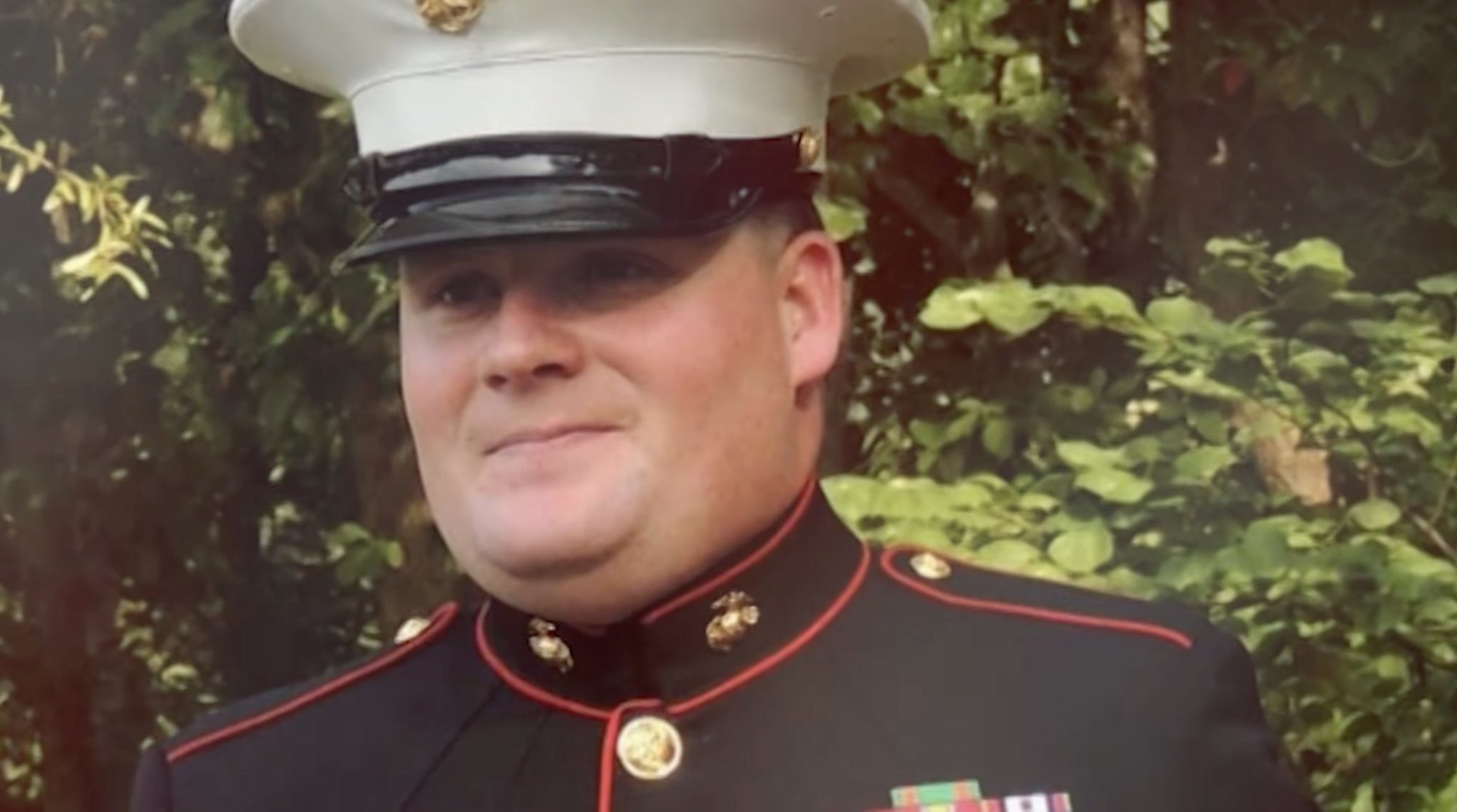 In 2008, Taylor Hoover graduated from Hillcrest High School in Midvale, just south of Salt Lake City. He played football — No. 68 — and joined the Marine Corps at 19. The elder Hoover described his son as a "born leader" to local news station KUTV.
"He led his men, and they followed him, but I know in my heart of hearts he was out front," Darin Hoover said in the interview. "They would follow him through the gates of hell if that's what it took."
Taylor Hoover was assigned to the 2nd Battalion, 1st Marine Regiment, 1st Marine Division, I Marine Expeditionary Force, at Camp Pendleton. His unit deployed to Kabul to support evacuation efforts.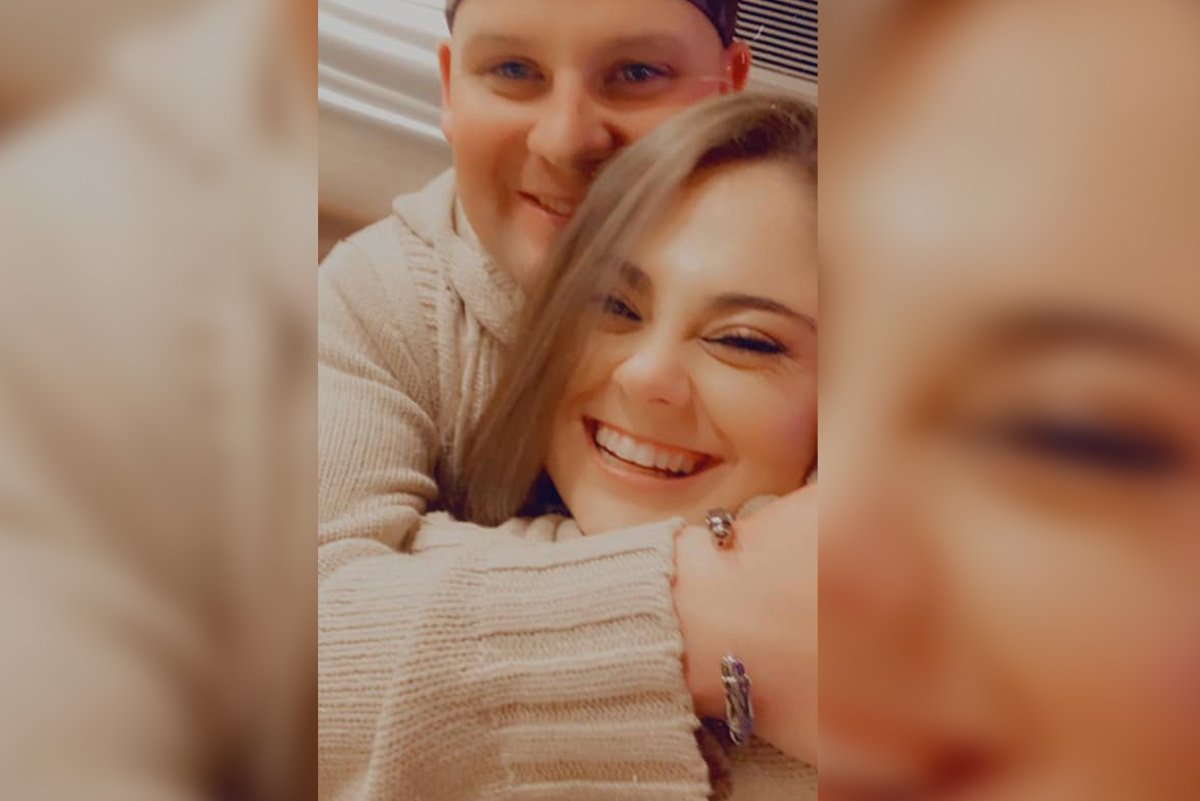 Several family members took to social media to share their grief.
"The world has lost a true light," Brittany Jones Barnett, Hoover's aunt, said in a Facebook post. "Our hearts are broken. Shock, disbelief, horror, sadness, sorrow, anger and grief."
Hoover's uncle Jeremy Soto also left a tribute on Facebook: "Taylor spent his entire adult life as a Marine, serving. Doing the hard things that most of us can't do."
Many Utah lawmakers, including Gov. Spencer Cox, have also expressed their condolences to the Hoover family.
Though the governor also spoke at the candlelight vigil held on the steps of the Salt Lake City Capitol on Sunday night, the event was inundated with friends and family members who collectively emphasized the message, "do not forget his sacrifice."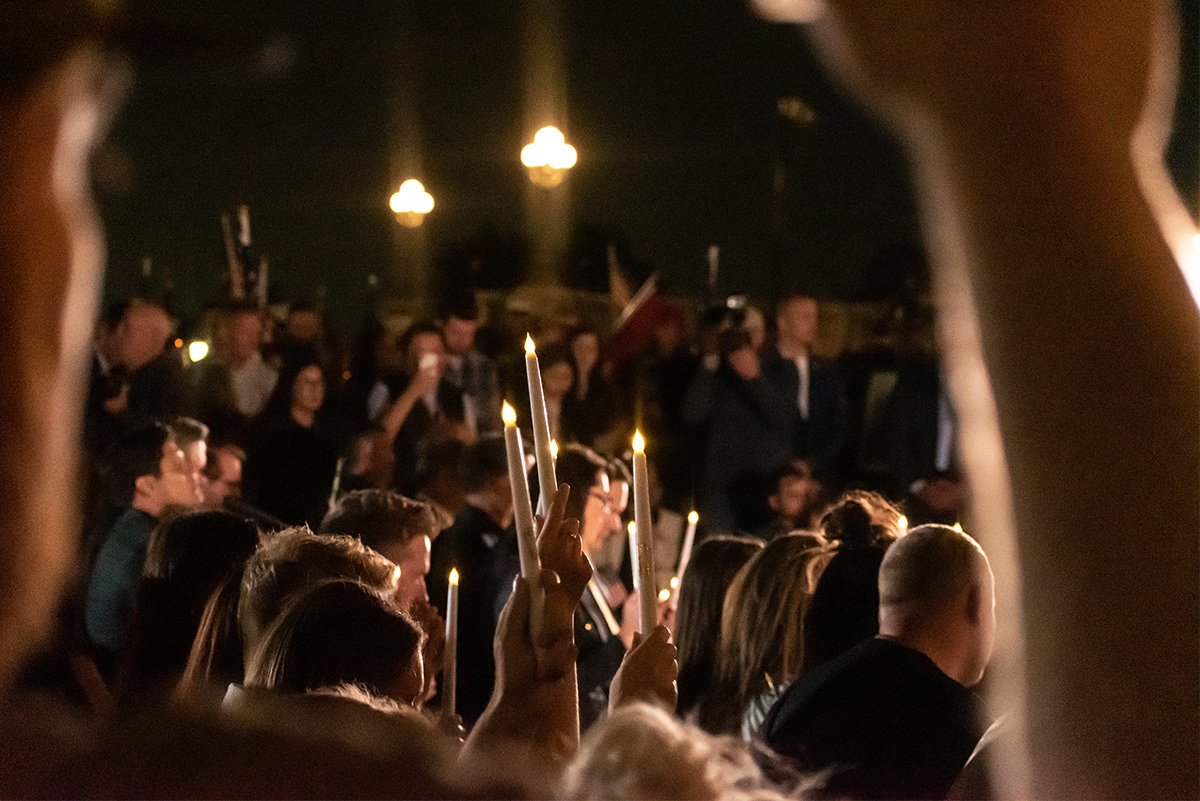 With few dry eyes in the audience, family and friends spoke on the steps of the Capitol building in the heart of downtown Salt Lake City. The vigil was organized by Gold Star widow Jennie Taylor from the Major Brent Taylor Foundation. Hoover's family and friends offered anecdotes and personal memories, many highlighting the young man's sense of humor and his service-oriented character.
"He was more like my other brother than my nephew," Hoover's uncle Bill "BB" Barnett said. "If he ever called me uncle, it was usually to be funny."
"He was a sheepdog," Neil Kaufman, a friend of Hoover, said. Describing the outpouring of love and support on social media, Kaufman added, "It takes your breath and crushes your heart."
The crowd was thick with supporters, many of whom had no connection to the family. They simply wanted to show their appreciation for Hoover's sacrifice.
"I'm a veteran, and this is important to me," one man told Coffee or Die.
Kaufman, Hoover's friend, told the crowd that the family never thought the vigil would be as large as it was. "This vigil is for us, not him," Kaufman said. "Taylor's doing just fine. He doesn't need it."
Hoover's best friend of 20 years, Kayleigh Snedeger, called him "the greatest man."
"He died doing what he loved," Snedeger told Coffee or Die.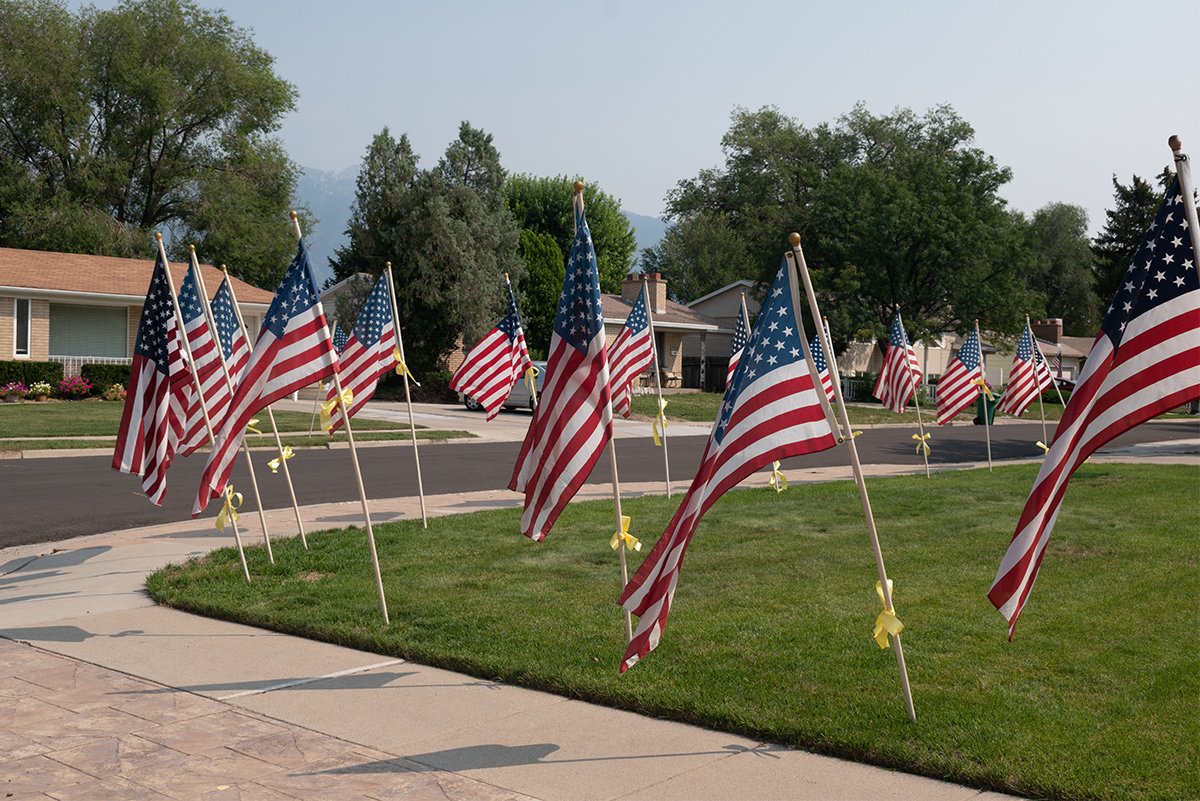 Friends and neighbors showed their support for the Hoover family by lining their street with yellow ribbons and American flags.
"I just want people to remember my son," Darin Hoover said. "He was the best kid in the world."
According to his father, Taylor Hoover will be laid to rest at Arlington National Cemetery. Fellow Marines have established a GoFundMe memorial page to assist the Hoover family.
The 13 American service members killed in the Aug. 26 bombing were:
Lance Cpl. David Lee Espinoza, USMC | Laredo, TX

Sgt. Nicole Gee, USMC | Roseville, CA

Staff Sgt. Taylor Hoover, USMC | Salt Lake City, UT

Staff Sgt. Ryan Knauss, US Army | Knoxville, TN

Cpl. Hunter Lopez, USMC | Indio, CA

Lance Cpl. Rylee McCollum, USMC | Bondurant, WY

Cpl. Dylan Merola, USMC | Rancho Cucamonga, CA

Lance Cpl. Kareem Nikoui, USMC | Norco, CA

Cpl. Daegan William-Tyeler Page, USMC | Omaha, NE

Sgt. Johanny Rosario, USMC | Lawrence, MA

Cpl. Humberto Sanchez, USMC | Logansport, IN

Lance Cpl. Jared Schmitz, USMC | Wentzville, MO

Navy Corpsman Maxton Soviak, US Navy | Berlin Heights, OH
Read Next: