Star Wars boasts some of the most hardcore fans of any franchise, but some might not know the impressive military background of the Empire's most fearsome warlord. Darth Vader, the main villain of the original Star Wars trilogy and the tragic protagonist of the prequel trilogy, is one of the most recognizable figures in movie history. His black samurai armor, flowing cape, and red lightsaber are known the world over. What most fans may not know is that before he was the Emperor's enforcer, Vader earned his Ranger Tab.
James Earl Jones, the iconic voice behind Vader's wheezing mask, accepted a commission into the Army in 1953, just as the Korean War was ending. He attended the Army's Infantry Officer Course and later Ranger School. Jones even sharpened his teeth in the Rocky Mountains, where he helped establish a new cold-weather training program.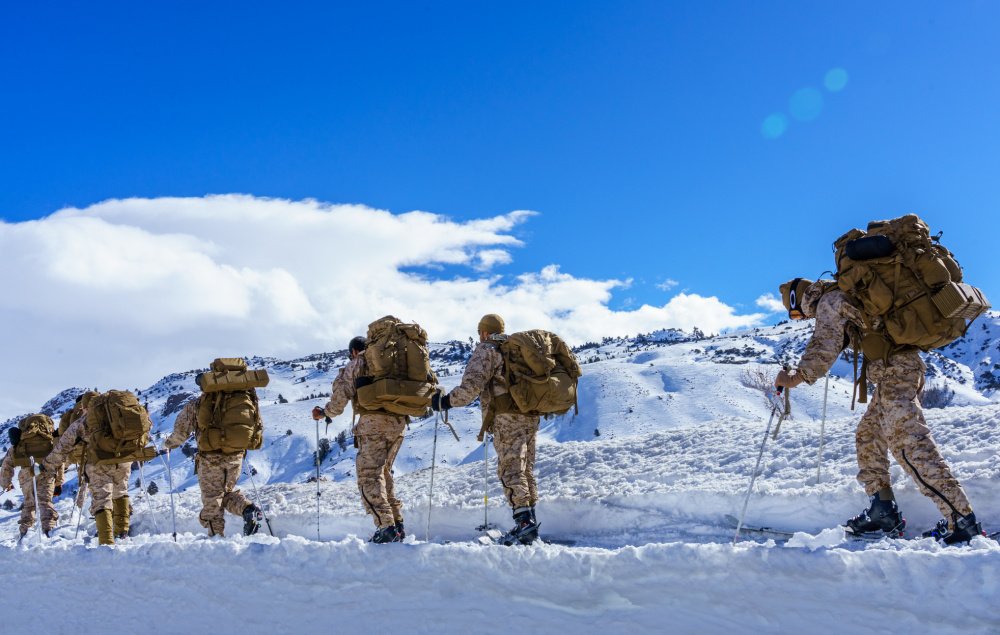 The elite few who have earned the right to wear the prestigious Ranger Tab on their left shoulder are known for their prowess in combat and aggressive approach to every armed conflict they find themselves in. Maybe that's where Darth Vader learned to kick ass and take names as one of the galaxy's most infamous killers. The fan-favorite scene where Vader single-handedly slaughters an entire rebel defense force at the end of Rogue One looks a lot like a direct-action raid (a Ranger specialty), complete with an explosive-breach entry.
Vader isn't the only Star Wars legend with a military background. Adam Driver, who plays Kylo Ren in the recent trilogy, was a Marine mortarman. Christopher Lee, who plays Count Dooku, was a World War II veteran of the famed British Long Range Desert Group and later the Special Operations Executive (SOE). Alec Guinness, the original Obi-Wan Kenobi, also served in World War II. He commanded a British landing craft during the invasion of Sicily. Young Kenobi, played by Ewan McGregor, has a brother who was a pilot in the Royal Air Force and adopted the coolest call sign of all time: Obi-2. Jason Wingreen, the original voice of Boba Fett, was a World War II veteran who served in Europe with the US Army Air Force, before using the GI Bill to study acting.
The movie franchise named after space combat has a roster full of real-life warfighters. May the Force be with you.
Read Next: VBSS, Mando-Style: A Recon Marine Analyzes 'The Mandalorian' Finale's Ship-Seizure Operation