David Dinkins, the first and only Black mayor of New York City, died Monday evening at his residence on the Upper East Side in Manhattan. He was 93.
Dinkins was more than just an advocate for New York City — he was the embodiment of its citizens, traditions, and cultures during an era of tumultuous racial divide. He called New York a "gorgeous mosaic" for the city's diverse racial, ethnic, and religious communities.
"I intend to be the mayor of all the people of New York," Dinkins said upon taking office in 1990. "This administration will never lead by dividing, by setting some of us against the rest of us or by favoring one group over others."
Dinkins served one term from 1990 to 1993 after defeating Ed Koch to become the 106th mayor of New York City. He inherited a city plagued by the AIDS crisis, street violence, drugs, and homelessness. During his brief tenure as mayor, he had many accomplishments. He installed the Safe Streets, Safe City program and raised taxes to hire more police officers and expand the NYPD. He used anti-crime funds to support schools staying open into the evenings in order to keep tens of thousands of teenagers off the streets. By the time Dinkins left office, the crime rate had begun to drop, a noticeable trend that lasted for nearly three decades, into the administration of Rudy Giuliani and beyond.
The Dinkins administration began the cleanup of a then-ramshackle Times Square and spent billions to improve neglected housing.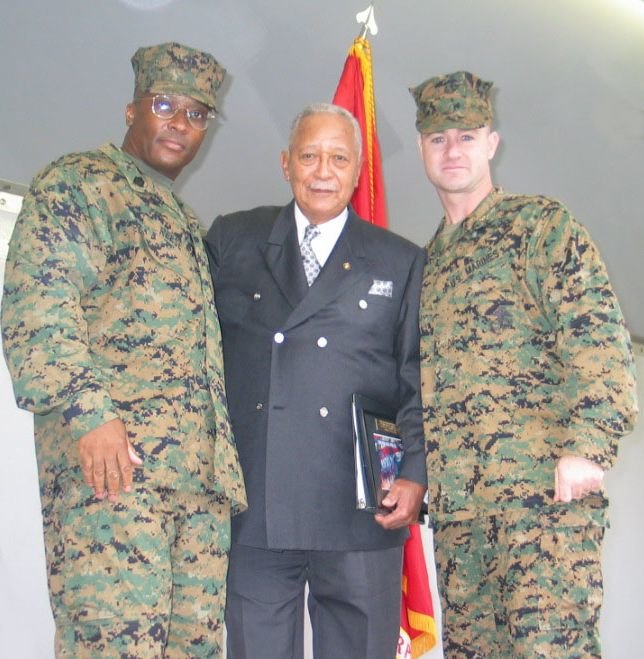 The mayor took a stand against apartheid in South Africa by continuing a policy of divesting $665 million worth of New York City pension funds away from companies that did business in the African nation, as well as enacting further economic sanctions. This effort helped fight the institutionalized racial segregation that had existed for nearly 50 years. In 1990, he welcomed Nelson Mandela to New York City, the activist's first stop in the United States in recognition of the city's role in pressuring the South African government.
In his last year in office, the avid tennis fan signed an agreement with the US Tennis Association in 1993, which ensured the US Open tennis tournament would be played in Queens for the next 99 years.
Dinkins' narrow defeat by Rudy Giuliani is often attributed to his failure to respond decisively to race riots in Crown Heights, which dampened his support.
Giuliani, his former fierce political foe, tweeted, "I extend my deepest condolences to the family of Mayor David Dinkins, and to the many New Yorkers who loved and supported him. He gave a great deal of his life in service to our great City. That service is respected and honored by all."
In 2012, President Barack Obama presented the Congressional Gold Medal to more than 400 living members of the Montford Point Marines. Dinkins was present in the audience, a Montford Point Marine veteran himself, to receive the honor 67 years after he joined the Marine Corps in 1945 at age 17. The unit earned notoriety for being formed of the first African Americans to enlist in the Marines following President Franklin Delano Roosevelt's executive order that established the Fair Employment Practices Committee in June 1941.
The US Army had the Buffalo Soldiers, the Air Force had the Tuskegee Airmen, and the Marine Corps had the Montford Point Marines. It was a segregated unit that helped pave the way for the integration of the present armed forces.
The native of Trenton, New Jersey, had believed the Marine Corps would instill confidence and toughness he'd need to survive during World War II. "I figured a way to stay alive is to be well trained," Dinkins recalled in an interview. "And the way to be well trained is to be a Marine. […] I was so proud that I was going to be in the Marine Corps."
Although the war soon ended and Dinkins only served stateside, he described his year with the Montford Point Marines as a privilege. Dinkins used his military benefits via the GI Bill to attend Howard University and graduate with a degree in mathematics. He received his law degree from Brooklyn Law School in 1956 and started a private law practice before venturing into politics. During the 1960s and 1970s, Dinkins was a member of the "Gang of Four" — a new wave of Black leadership that gained influence in Harlem political circles.
Following his political career, Dinkins became a professor at Columbia University's School of International and Public Affairs. In 2013, he wrote a biography called A Mayor's Life: Governing New York's Gorgeous Mosaic. Dinkins is survived by two children and two grandchildren.