Having a sniper on the battlefield ensures the safety of an allied raiding or assault force. Their ability to covertly take out enemies from long distances has saved numerous lives. Snipers also provide battlefield surveillance, collect intelligence, and can be a psychological nightmare for those who are caught in the sight picture of a skilled marksman.
Throughout the 20th century numerous snipers from the United States, the Soviet Union, Canada, Finland, and Nazi Germany have had an enormous impact from World War I to the Vietnam War.
Carlos Hathcock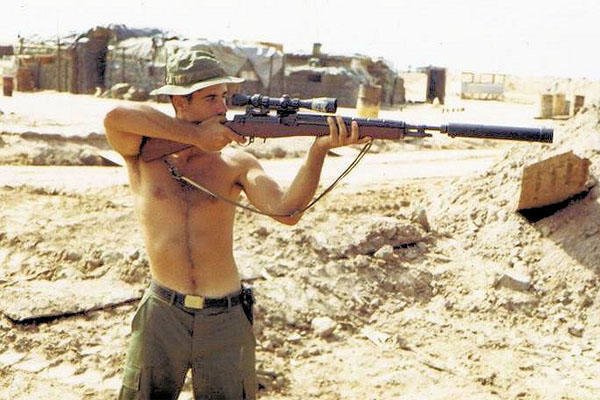 Gunnery Sergeant Carlos Hathcock is one of the most widely recognized snipers in world history. The Marine's kill count was 93, and he estimated his "probables" to be as high as 300 to 400 enemy combatants. The North Vietnamese Army (NVA) and Viet Cong referred to him as Du kích Lông Trắng — "The White Feather" — in reference to the feather he tucked between a band on his hat.
His exploits were legendary. On one volunteer mission, Hathcock infiltrated NVA territory to assassinate an NVA general. A helicopter dropped him off, and he crawled 1,500 yards on his stomach for four days and three nights with no sleep or food. He was nearly bitten by a snake, avoided roving enemy patrols, which came within feet of his position, and waited for the perfect shot to take with his M21 rifle. On another legendary mission, he shot through the riflescope of an enemy sniper.
Hathcock received a Purple Heart for rescuing Marines after his Assault Amphibious Vehicle ran over an antitank mine. On Sept. 16, 1969, he pulled to safety seven Marines who were covered in gasoline and flames. After nearly 30 years, he was awarded a Silver Star for his actions.
Chuck Mawhinney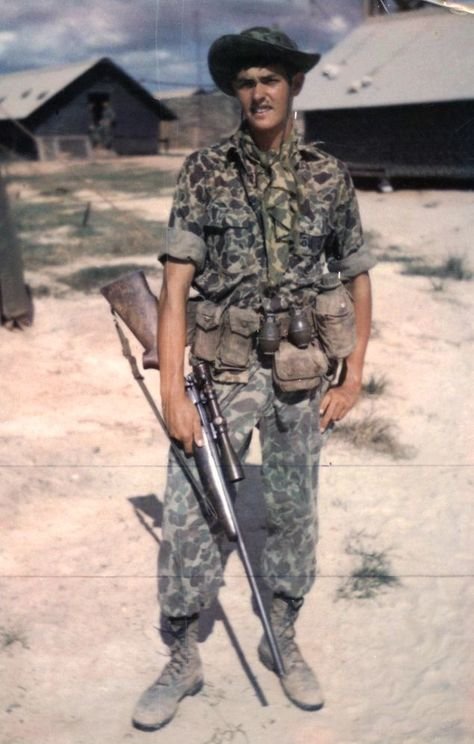 Chuck Mawhinney, another Marine who served during the Vietnam War, earned notoriety for his accuracy.
"My father was a Marine during World War II," Mawhinney told American Rifleman in an interview in 2012. "I started shooting at a very young age, and he taught me to shoot like the Marines taught him. So there wasn't any big transition from hunting in Oregon to becoming a sniper."
While Hathcock carried an M21 rifle, Mawhinney preferred the M40, a modified Remington 40x bolt-action chambered in 7.62x51mm NATO, which he used during daytime operations. Due to the terrain, most of his shots came within 300 to 700 yards. At night he used an M14 equipped with a starlight scope, an early modification that predated modern night vision capabilities.
"There weren't any instructions, and at first it took forever to get them zeroed at night, the only time you could see through the scope," Mawhinney said. "We just fooled around until we could hit an empty cigarette pack at 50 yards. That was good enough for night shooting, which was almost always at no more than 100 yards."
Mawhinney accumulated 103 kills within 16 months, and his most notorious engagement came on Valentine's Day 1969. He watched an NVA scout wade into the water before an NVA regiment crossed the river.
"Pretty soon a bunch more showed up, and when they got out into the water I started shooting, killing 16, all with head shots, until they stopped coming," he said. "I shot the rifle 16 times. Evidently that intimidated the rest of the unit, and they all pulled out during the night. The river's current carried away all but two of the NVA I'd shot."
Henry Norwest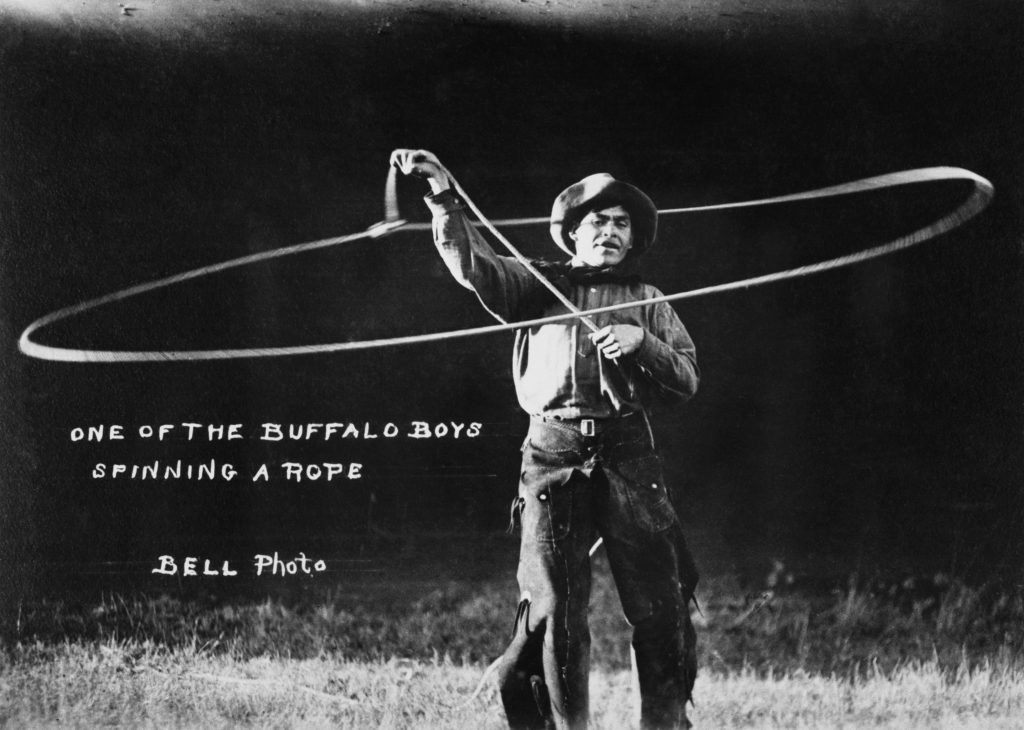 One of the greatest snipers in Canada's history almost never got the job after he was discharged from military service for drunkenness after three months. Henry Norwest reenlisted in September 1915 after a stint with the Royal North-West Mounted Police where he went on to join Canada's Expeditionary Force assigned to 50th Infantry Battalion. Two months later, they arrived in England. Norwest grew up in the woods near Alberta and was a skilled hunter. Before he joined the Army, he worked as a ranch hand on a farm and participated as a rodeo performer.
He was quiet and reserved, earning the nickname "Ducky" for his frequency in "ducking" out from British women he encountered during a night on the town.
Norwest killed 115 German soldiers in combat. He patiently stalked German soldiers as they crossed no man's land — one of the most dangerous areas for a foot soldier during World War I — and only fired his Ross rifle when he was certain he could hit his target without a miss. Three months before the war ended, Norwest was killed by an enemy sniper. His Ross rifle is displayed at the King's Own Calgary Regiment Museum.
Lyudmila Pavlichenko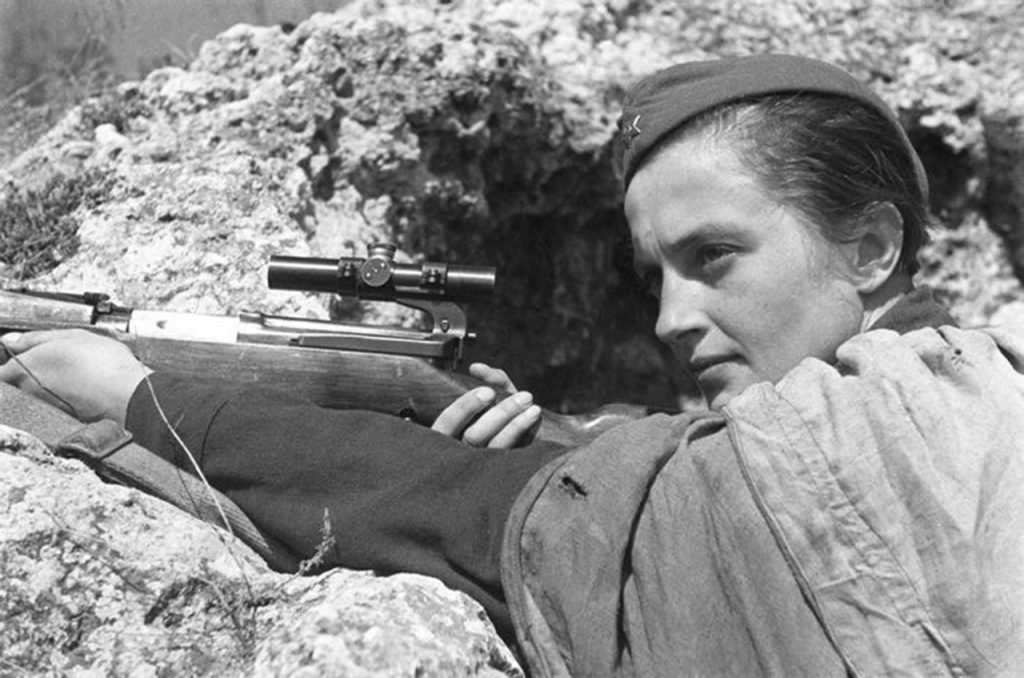 The Soviet Union's Red Army had a secret weapon, and her name was Lyudmila Pavlichenko. She was studying to become a nurse in Ukraine when Adolf Hitler launched Operation Barbarossa — the invasion of the Soviet Union. Instead of becoming a nurse, the 24-year-old enlisted in the Red Army's 25th Rifle Division. Her first weapon was a hand grenade because equipment and weapons were in short supply.
"It was very frustrating to have to observe the course of battle with just a single grenade in one's hand," she wrote in her memoirs. When one of her comrades was too injured to continue, he handed her his Mosin-Nagant bolt-action rifle.
Pavlichenko's movement was nonexistent during the day, when she would lay motionless waiting to strike. Only in the early morning hours or at night did she travel on foot.
"You need great self-control, willpower and endurance to lie 15 hours at a stretch without moving," she wrote. "The slightest twitch may mean death."
In less than a year, she killed 309 soldiers, including 36 enemy snipers, and was wounded four times, including taking shrapnel to her face. When pressed about how she coped with her combat experiences, Pavlichenko said, "The only feeling I have is the great satisfaction a hunter feels who has killed a beast of prey."
U.S. President Franklin Delano Roosevelt invited her to the White House in 1942, and Eleanor Roosevelt chose her as a guest on a speaking tour.
Newspapermen and journalists often wondered why the woman who was known on the battlefield as "Lady Death" didn't wear any makeup or improve her public appearance.
"I wish you could experience a bombing raid," she once responded to a journalist after the repetitive questioning. "You would immediately forget about the cut of your outfit."
Simo "Simuna" Häyhä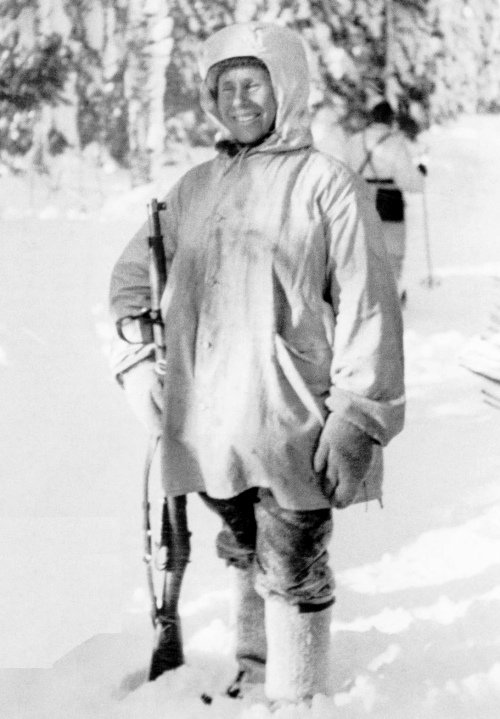 The deadliest sniper in world history is a often title given to Simo "Simuna" Häyhä, the legendary Finnish sniper who served during the Winter War from 1939 to 1940. He totaled more than 500 kills in 98 days of combat as Finland squared off against the Soviet Union. Thanks to years of practiced experience before the war, he only used iron sights. Häyhä propped his M/28-30 on top of his gloves to reduce the recoil of his rifle. Despite being only 5 feet tall, his marksmanship against Soviet forces was so accurate they deemed him "The White Death." As Soviet soldiers were picked off left and right trying to outmaneuver his position, their only answer was to take him out through a barrage of artillery fire.
Häyhä was also a hunter before the war. He used the snowy terrain to his advantage by wearing an all-white uniform to camouflage his silhouette. It required patience and grit to operate in the negative 40 degree Fahrenheit weather. In the last week of the war, Häyhä was severely wounded in the face in close quarters combat, requiring 26 additional surgeries to repair his cheek and jaw. He never fully regained his speech, but he did become a successful moose guide and dog breeder. He died in 2002 in a nursing home; he was 96.