Yosef Talha was 25 when the war in Syria came to his doorstep. He lived with his family in the countryside just outside of the now-infamous city of Aleppo when Bashar al-Assad's security forces came into his city without notice, forcing him from his home. He had previously participated in peaceful demonstrations as part of the Syrian Revolution, but his country was quickly devolving into a volatile civil war that would only become more complicated as time went on.
As the war escalated, his role changed. Talha helped transport the wounded to a makeshift medical point after his village was hit with more than 20 artillery shells. As heart-wrenching as it was, the experience inspired him.
"I saw them carrying the crying children and women, the horror on their faces as some ran away or fled," Talha said. "I decided to document the crimes of the Assad regime in Syria."
At one point, his home was occupied by Assad's men; he wouldn't return for more than three months.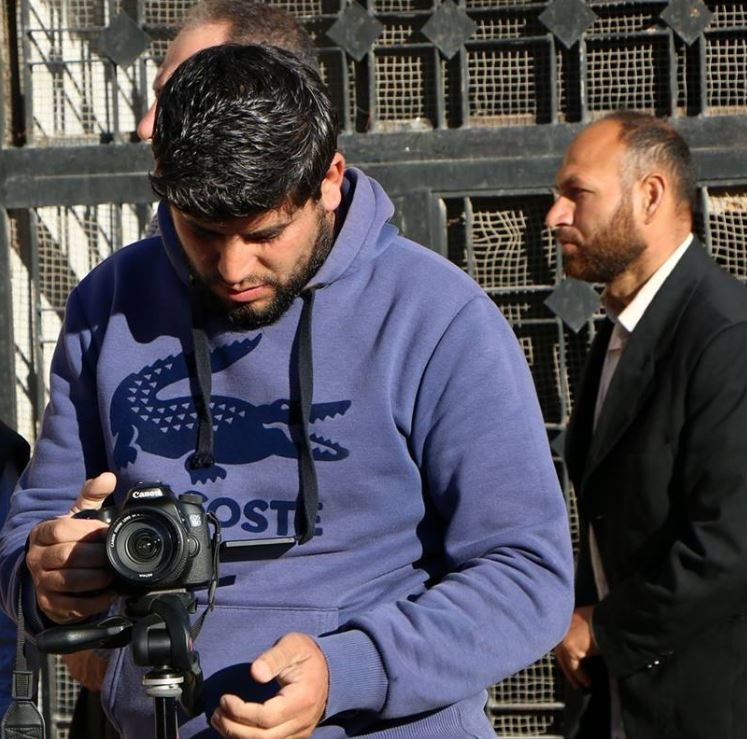 In the beginning, Talha documented what he saw, whether a bombing or a casualty of the war, with a mobile phone. But he eventually upgraded to a Canon camera, capturing the grim and vivid reality of his everyday life — a life where you wake up in the morning and lose a friend or a family member by the time your head hits the pillow that night.
"Since the war started in Syria, I've attended about 300 funerals," Talha recalled. "My friends and my relatives were killed from Aleppo. People were killed outside of my city, and I went to their funerals."
Talha continued, sharing the names some of the victims and how they died: "One of them was Amin. He was my friend. He was a fighter with the rebels. He was fighting against Assad forces at the very beginning. He died from a tank attack."
He talked about a relative who fell fighting in the Free Syrian Army.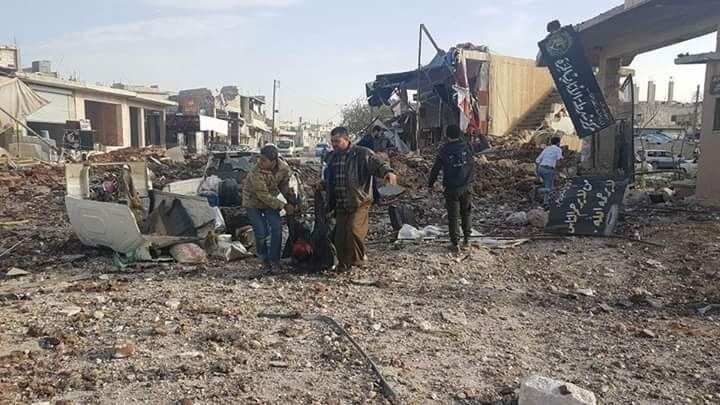 "I lost my relative. He was fighting with the Free Syrian Army against Assad. He was shot when he was driving his car."
Some of the deaths hit a lot closer to home than the others, though.
"Last year, I lost my grandmother during a Russian attack on our village and neighborhood," Talha said. "While she was sitting with some babies in the house. Suddenly, a missile hits the home. She died and lost her head. I lost a lot of friends."
For as close as he was to the bombings, bullets, and bodies, he was fortunate to avoid being wounded doing his frontline journalism.
"In spite of all the battles between the Free Syrian Army and Assad forces — in spite of all the attacks, the air strikes, the artillery shelling — I didn't get injured from any of it," he said.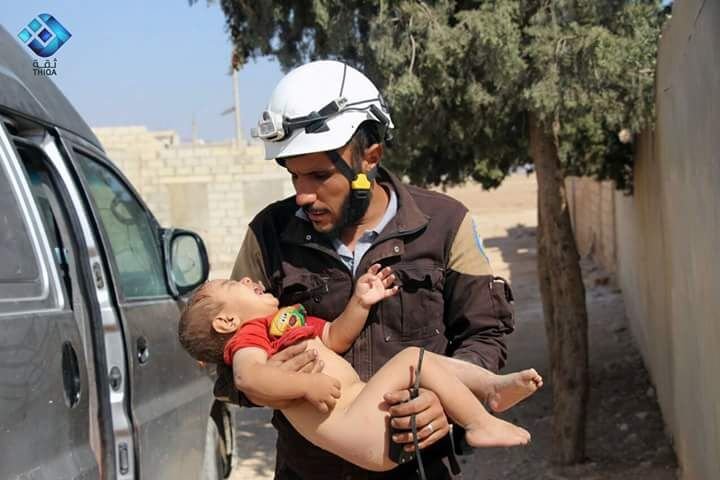 While many people he knew emigrated to other countries during the war, Talhaa chose to remain in Syria, save for the three months he spent in Istanbul, Turkey. He didn't want to leave behind his people and relatives; he wanted to stand with them amidst the ongoing battle in Aleppo.
"As a journalist and an activist, I had to document what was happening. Anything that was done against the Syrian people. I chose to stay with my people," he said proudly.
In the seven years that Talha has been documenting the war in Syria, he has never taken part in the fighting itself. In fact, he calls his camera his only weapon. He has taken some pictures of the aftermath of bombings, battles, and airstrikes, but he doesn't know how many images he has in total. The atrocities have been too numerous to track.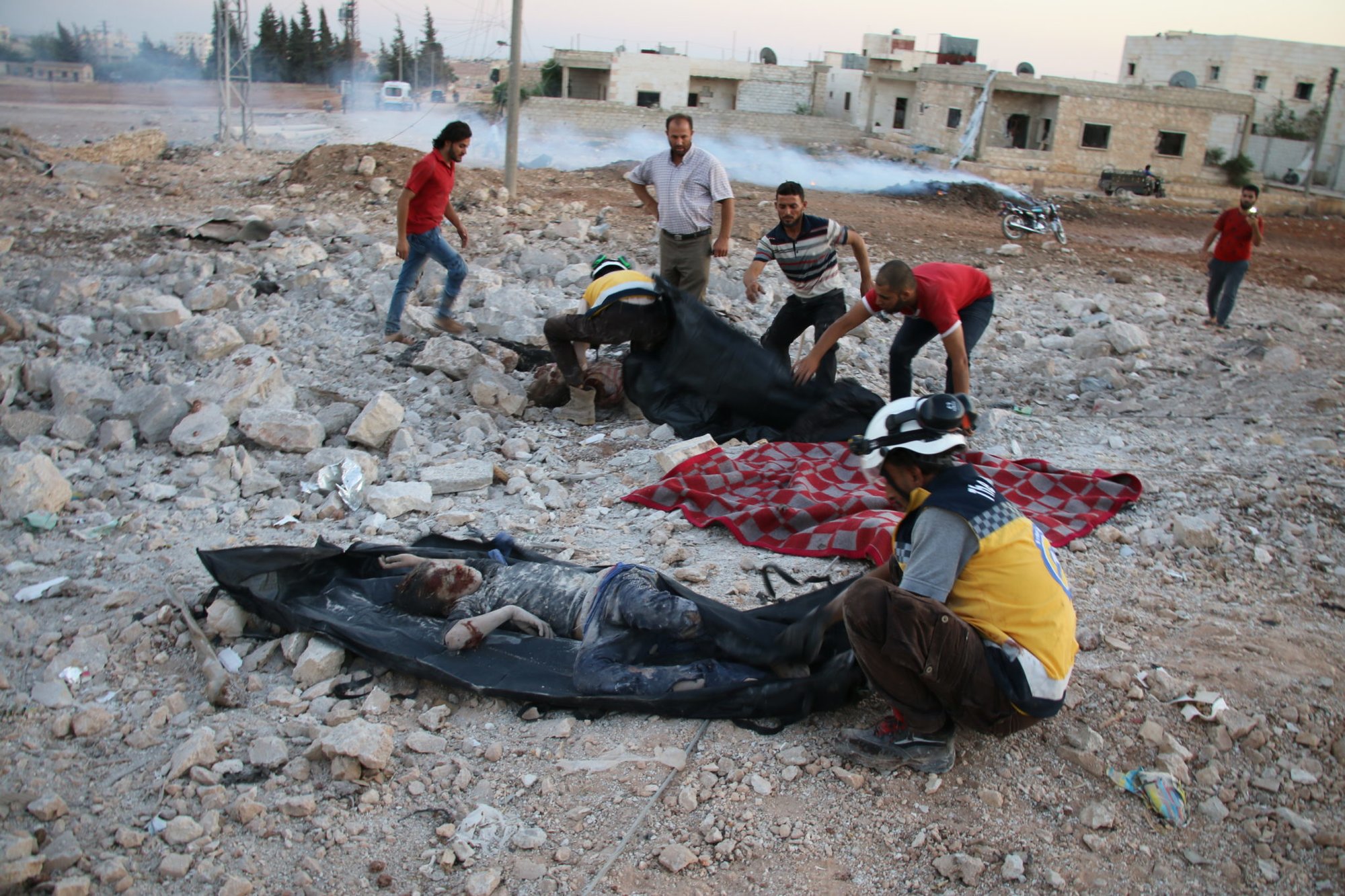 While he shares his story, people are continuing to die daily in Syria. According to a study from the Syrian Observatory for Human Rights, 511,000 people have died as a result of the war — making it one of the worst humanitarian crises of the 21st century. According to a UN report, over 1,000 children have died in Syria in 2018 alone.
Luckily, parts of Aleppo are much safer than they were during the outbreak of the Syrian Civil War. Tahla is back home as well. He feels that things are better than they were; however, due to constant fighting, he is skeptical about the future of Syria.
"Through all my experience, I don't think that war will end any time soon," he said. "Things have become very complicated, and there are many dilemmas that need to be addressed to end the war."
Regardless, with his camera in hand, Talha continues to document what is taking place on the ground, putting himself in harm's way. He is passionate about his mission, and he wants to make a difference.
For someone who has already lost so much, he won't let anything stop him.