He's known in the court documents only as "VD," a man from India who was found Jan. 19 by US Border Patrol agents in a Minnesota blizzard. He and four others had flown 7,429 miles from the Kathiawar Peninsula to spend 11 1/2 hours trudging through a half-mile of drift and ice along the Canadian border.
Matching the color of a moonless Minnesota winter night, VD wore a new black winter coat, his hood trimmed in fur, black gloves, a black balaclava, rubber boots. In his hands he held a child's backpack. In it were a child's toys. A child's clothing. A child's medicine. And one diaper.
There was no child.
VD said the pack belonged to another family that had wandered off into the snowfall, separating from his group, probably lost in the frozen waste about 7 miles northeast of St. Vincent, a Minnesota hamlet with only 64 residents.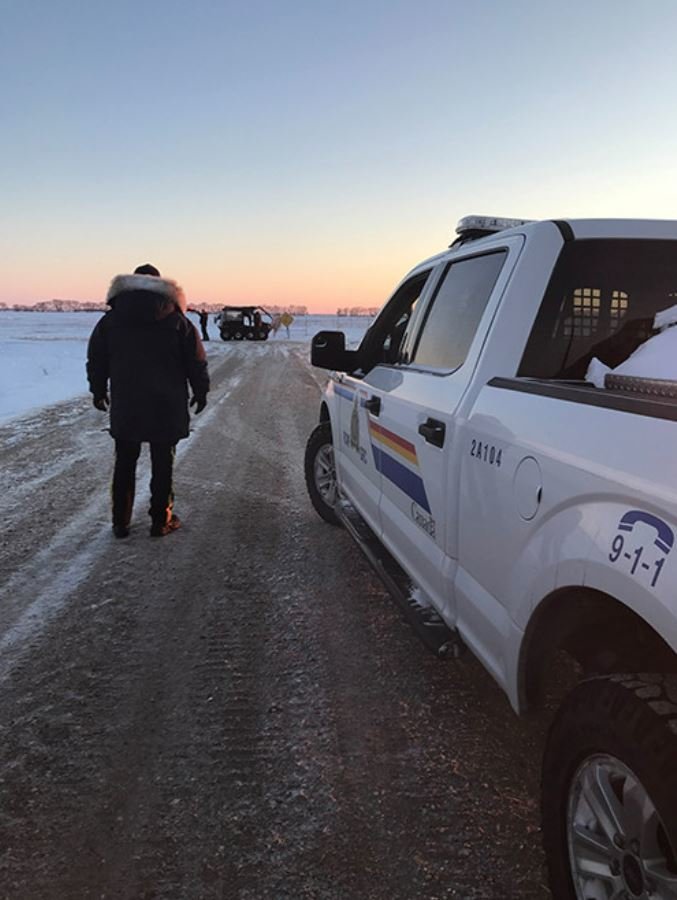 Later that day, the Royal Canadian Mounted Police sent a report to the Border Patrol agents. They'd found four frozen bodies near the town of Emerson in Manitoba.
A man, a woman, a teenage boy, and a child. They died 12 meters — about 40 feet — from the US border. Mounties continue to search for a missing infant.
US Border Patrol Chief Patrol Agent Anthony S. Good told Coffee or Die Magazine winds were gusting that bone-cold night at 40 miles per hour.
"You wouldn't see anybody out there walking. I mean, that'd just be way out of the norm for someone to be out there walking," he said.
The man Good believes the family died trying to reach was Steve Shand, a 47-year-old naturalized American citizen from Jamaica who'd been living in Deltona, Florida.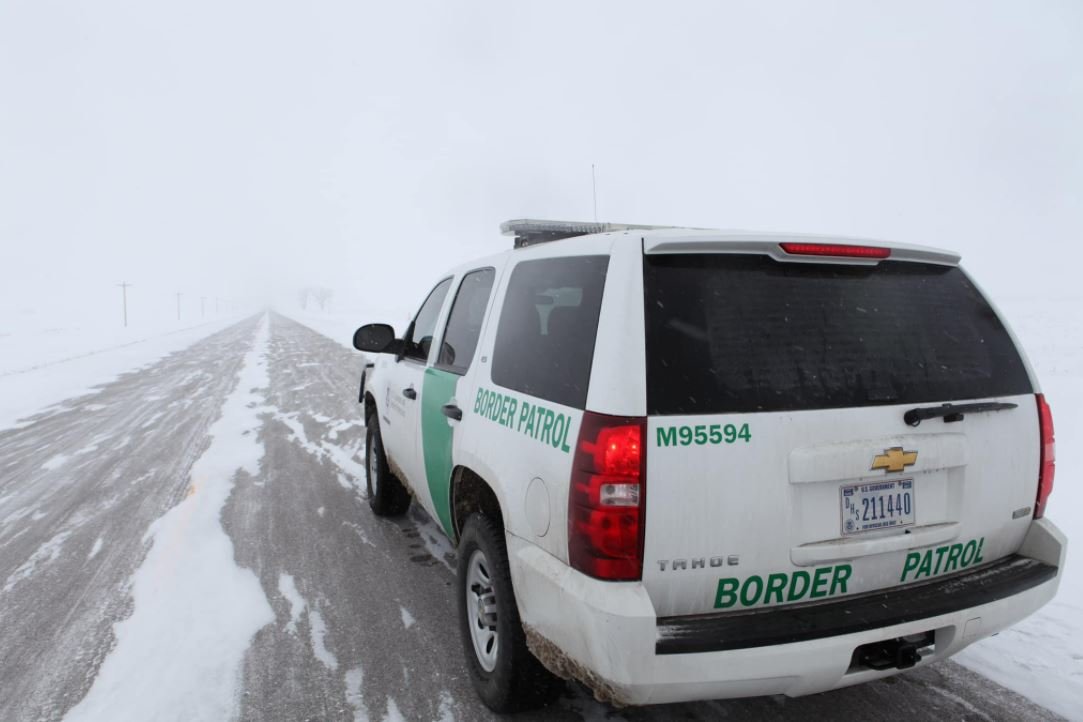 A plow truck driver told Border Patrol agents he'd overtaken Shand's white 15-passenger van earlier in the morning. He pulled it out of a snow-filled ditch. He noticed two passengers in the back he believed were of Indian or Pakistani descent.
Shand allegedly told him he was trying to make it to Winnipeg to visit Canadian friends. The rear-seat passengers are identified in court records only as "SP" and "YP." They speak Gujarati but very little English.
Border Patrol Agent Christopher Oliver drove up a snowblown dirt track around 8:30 a.m. that morning. He was a few blocks shy of the Canadian line. He signaled for a traffic stop.
"It wasn't something that we would normally see in that area," Good told Coffee or Die Magazine. "It's a very remote area. There's nothing there but a gas refinery. So, it stands out. And, of course, our agents are going to investigate that."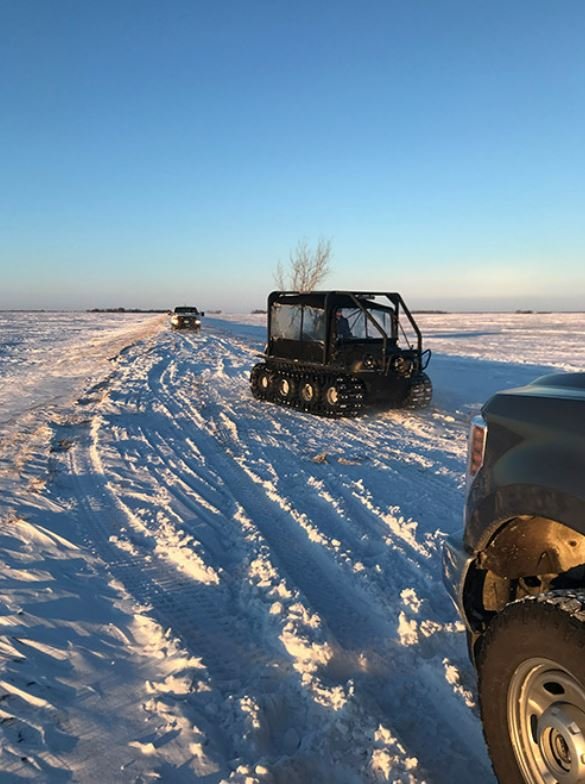 Although the northern border doesn't make as many headlines as the US-Mexico region, US Homeland Security designates the sparsely populated stretch between Lancaster, Minnesota, and Pembina, North Dakota, as a "high incident area for human smuggling." The spot where Shand was found is in the same area where agents recently recorded three separate human trafficking incidents, according to court documents.
Across the entire northern border, US Border Patrol recorded 311 apprehensions and expulsions between Oct. 1 and Dec. 31, 2021.
In the previous fiscal year, agents notched 2,155 apprehensions and expulsions.
"In those conditions, we would stop for anybody," Good said. "On that particular day, it was straight-up blizzard conditions: snow on the ground, blowing snow, and high winds."
After asking the two passengers for their IDs, Oliver detained them as undocumented Indian nationals.
Border Patrol Agent Kevin Backes rolled up later, according to Shand's criminal complaint.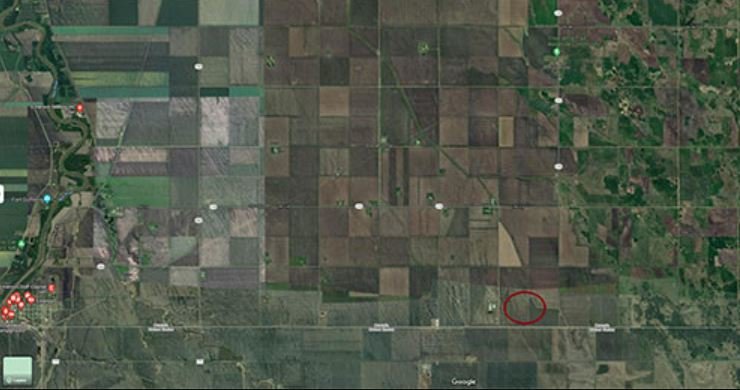 He knew the area well. He'd tracked three sets of footprints in the snow near there on Jan. 12.
One of the first things Backes noticed was that Shand's van bore Missouri plates. And inside the vehicle, behind the last passenger seats, the agent found plastic cups, cases of bottled water and juice, and snacks.
They'd been purchased the day before at a Walmart in Fargo, North Dakota, according to a pair of receipts next to the supplies.
The van also contained an agreement from Enterprise Rent-A-Car at the Minneapolis-St. Paul International Airport. It was in Shand's name, dated Jan. 17, 2022. The vehicle was supposed to be back by Jan. 20.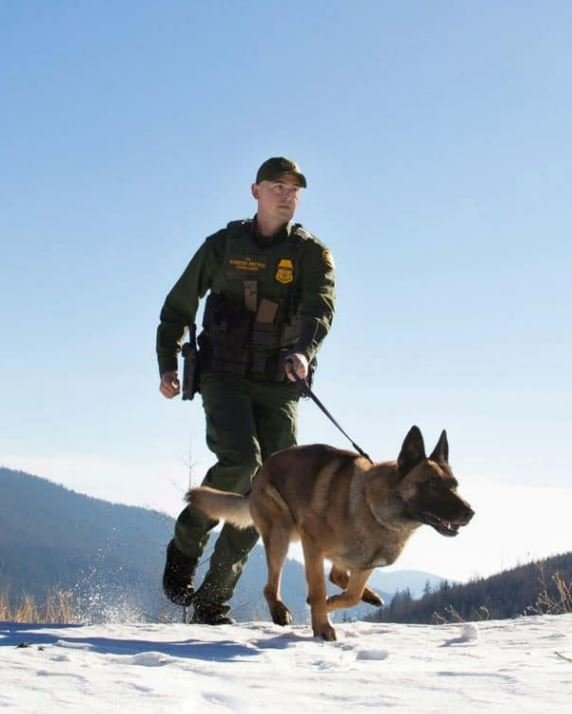 Another agreement in Shand's name was tied to an Alamo Rent A Car at the same airport, dated Jan. 10, due back three days later.
There also was a La Quinta by Wyndham receipt for a room in Grand Forks, North Dakota, for Jan. 11, in Shand's name.
That would've synced with a pickup in the same area on Jan. 12, when Backes saw the three sets of footprints in the snow.
Supervisory Border Patrol Agent Chad Snyder arrested Shand as a suspected human smuggler, but the Florida man refused to talk.
So did his federal defense attorneys when contacted by Coffee or Die Magazine.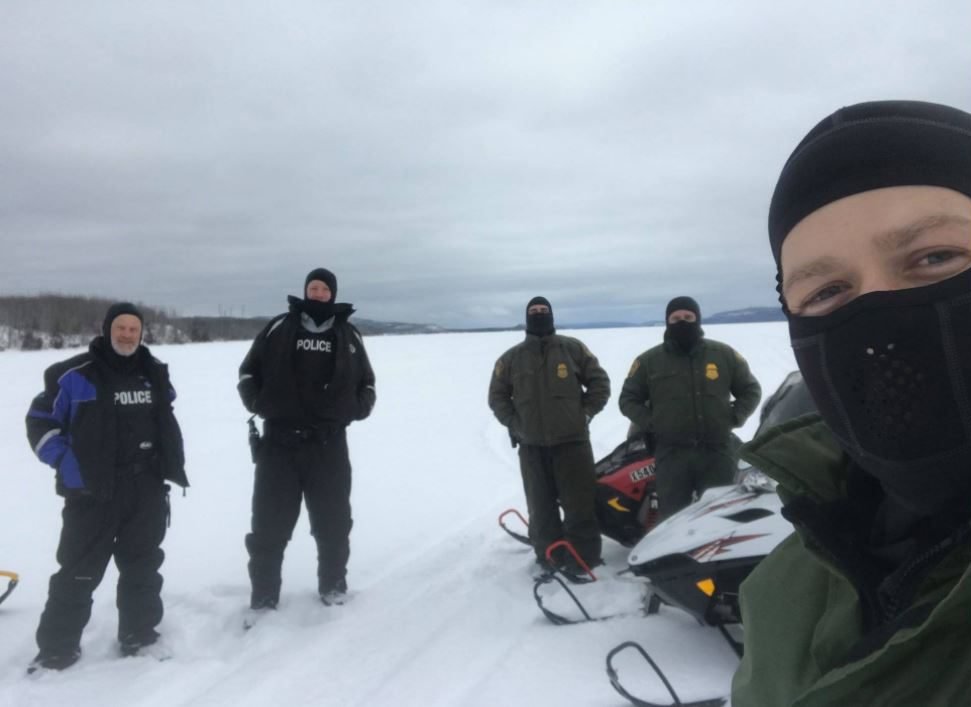 Shand, SP, YP, VD, and his four companions were transported to the Border Patrol station in Pembina, North Dakota.
Backes compared the boot treads found earlier in the snow and matched the tread on the boots worn by five of the seven migrants they detained. He contacted US Department of Homeland Security Investigations Special Agent John D. Stanley in Pembina.
Stanley quickly noticed that Shand was wearing the same clothes as VD. He suspects Shand is a cog in a larger border smuggling machine.
One of the rescued migrants told Border Patrol that he paid "a significant amount of money to enter Canada from India" on a bogus student visa. He never intended to study there but rather to unlawfully enter the US, Stanley wrote.
The plan called for him to walk into Minnesota and a driver would retrieve him and take him to his uncle's home in Chicago.
Stanley told federal prosecutors that two of the surviving Indian migrants sustained serious injuries. A man and a woman were taken to a local hospital to be treated for frostbite.
He was treated and released, but she was flown to a larger trauma center "and will likely require partial amputation of one hand" due to the extreme winter conditions, Stanley wrote.
"It's instances like that prove smugglers don't care about human life," Border Patrol's Good told Coffee or Die. "They only care about the money."
Good hopes that people planning to make the potentially deadly walk into the northern borderlands understand the sales pitch from smugglers might cost "your life, the lives of your children, the lives of your loved ones."
"It's certainly not worth the risk."
Read Next: