This article was originally published March 22, 2021, on Sandboxx News. Follow Sandboxx News on Instagram.
Brothers of the Cloth, a new book about the lives and experiences of several legendary Delta Force operators is coming out soon.
Written by Sandboxx News' own George E. "Geo" Hand IV, "Brothers of the Cloth" isn't your usual military or special operations memoir. Instead of focusing on just the author, the book goes over the stories and experiences of numerous legendary Delta Force operators. The book is packed with thrilling stories of Delta Force operators fighting for America at the very tip of the spear.
A retired Delta Force operator and Green Beret, Geo has been a prolific writer, pumping out hundreds of articles in the last few years; an achievement that much more impressive if you consider that the majority of his pieces have been long-form stories, each containing thousands of words.
Geo retired from the Army as a Master Sergeant after 20 years of service, ten of which he spent in the U.S. Army's most elite Special Operations unit, commonly known as the Delta Force. Before his time at the top of the special operations community, Geo served as a Special Forces soldier in the 1stSpecial Forces Group and 7th Special Forces Group.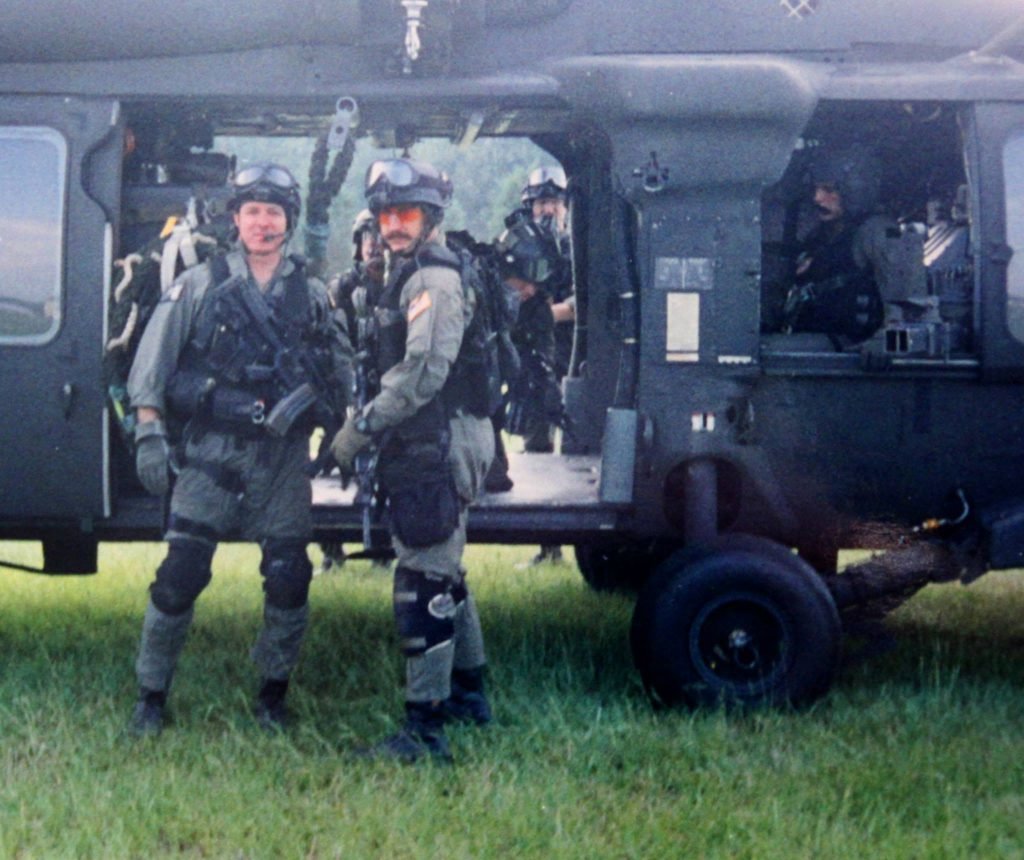 A combat diver, Geo began his military career as an infantryman. He has participated in operations across the world, including Colombia (in the hunt for Pablo Escobar), Somalia (where he and his squadron reinforced the battered Task Force Ranger after the Battle of Mogadishu), and the Balkans (where he and a few other operators hunted Serbian war criminals).
Delta Force, or the 1st Special Forces Operational Detachment-Delta, is the Army's premier counterterrorism, hostage rescue, and direct action special mission unit. Part of the secretive Joint Special Operations Command (JSOC), Delta Force has been at the tip of the spear of the US military since the late 1970s.
Initially created to counter the insurgent terrorist threat of the 1970s and 1980s, Delta Force, and SEAL Team 6, its sister counterterrorism and hostage rescue unit, has been the go-to choice of U.S. policymakers for a myriad of national security problems. Delta Force operations have ranged from rescuing American hostages overseas to taking down war criminals in the Balkans to killing terrorist high-value-targets like Abu Bakr al-Baghdadi, the leader of the Islamic State.
A few months ago, Geo did me an immense honor by asking me to write the foreword to Brothers of the Cloth. I finished that foreword with an attempt to sum up the man. The following words hold true even more today.
Loyal to a fault. An extraordinary wit. A great American.
(You can pre-order the book by clicking this link.)