Sitting in his family's modest living room, 10-year-old Travis Denman watched as footage of US Army Rangers suspended from parachutes drifted across the television screen. America's lightning invasion of Grenada was being broadcast on every news channel by the time Denman realized that his dad's most recent work trip was not the usual field training exercise in the backwoods of Fort Lewis.
Travis' father, Jesse Denman, was a medic with the 75th Ranger Regiment and among the men tasked with seizing Point Salines International Airport, just outside the Grenadian capital of St. George's. The Rangers steamrolled the airport's defenders, commandeered some bulldozers to use as mobile cover, and then secured the airport at the cost of eight Rangers who were killed in action. In just four days, American forces controlled the entire island nation.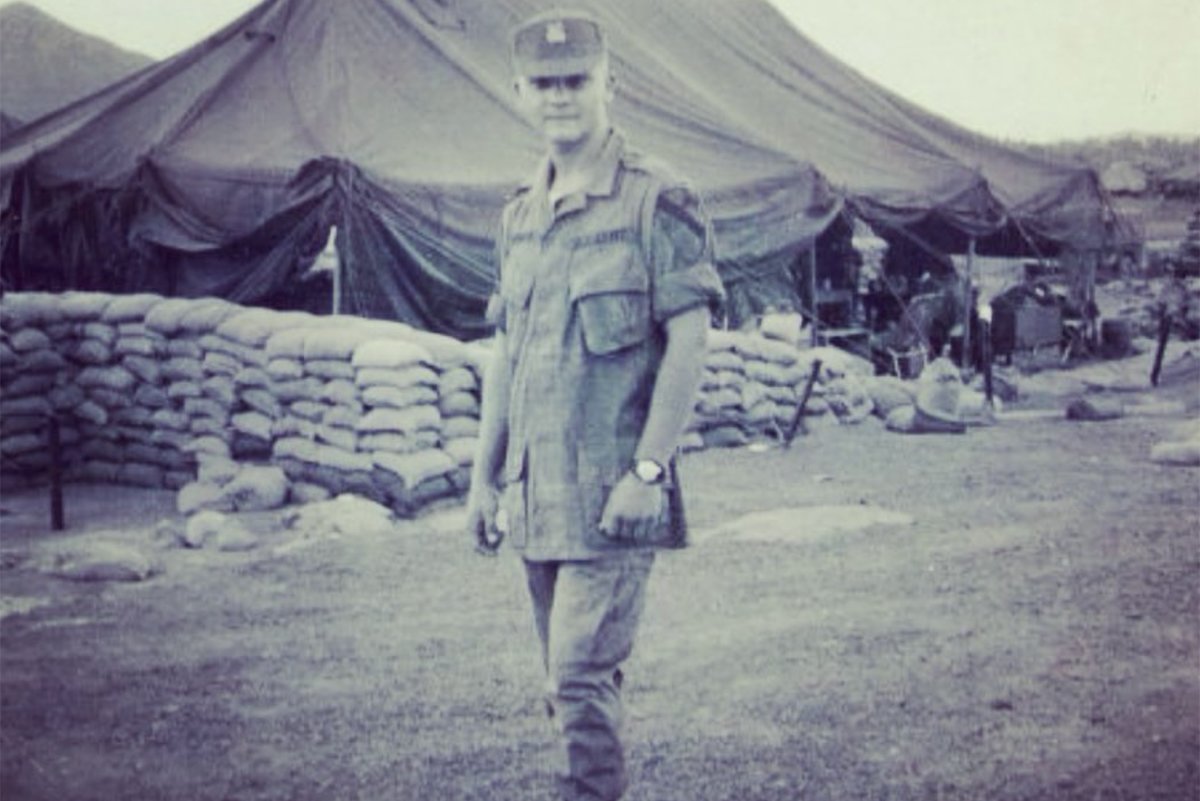 But what Travis remembers more than watching his dad's unit descend on Grenada was the homecoming they received when they returned to Washington.
"This was probably his very first real welcome home," Travis told Coffee or Die Magazine. "My dad was a Vietnam vet, and there was no welcome home for him after the war. A lot of the guys in Ranger Battalion back then had been grunts in Vietnam, so it was a pretty awesome experience for them to actually get off the plane and have their families there and have the ticker-tape parade like they used to have in World War II. I remember that a lot. It was a pretty impactful thing."
A few weeks later, Travis and his little brother, Jariko, went to the battalion's award ceremony, where their father was awarded a Bronze Star with Valor for his actions in Grenada. There was never a time in Travis' life where he didn't plan on serving in the military, but seeing his dad and the other Rangers in their immaculate uniforms get recognized for their courage under fire sealed the deal. Travis knew that as soon as he was old enough, he would follow in the footsteps of his father and continue his family's tradition of military service.
Nearly 40 years before Jesse parachuted into Grenada, his own father, Donald Denman, was fighting for his life in the Pacific. A cowboy from eastern Oregon, Donald joined the Navy in 1939 and went on to serve as an anti-aircraft gunner aboard a Butler-class destroyer. In 1945, Donald's destroyer was dispatched to support the invasion of Okinawa. During the infamous battle, Donald and his shipmates fought off attacking Japanese ships, submarines, and waves of kamikaze aircraft, one of which managed to penetrate the destroyer's defenses and detonate against its forward magazine. Family lore has it that as the deck of the 306-foot warship buckled from the explosion, Donald's thoughts were less on his own survival and more on the homemade still that the crew kept just below where the kamikaze hit. Later, he would recall thinking, "Fuck. There goes the hooch."
Before he died at the age of 89, Donald requested that his naval rank — PM2 — be included on his gravestone. Those few years he spent fighting in WWII were among the most important years of his life, and he passed that pride in service on to his son, Jesse, who eventually passed it on to his own sons, Travis and Jariko.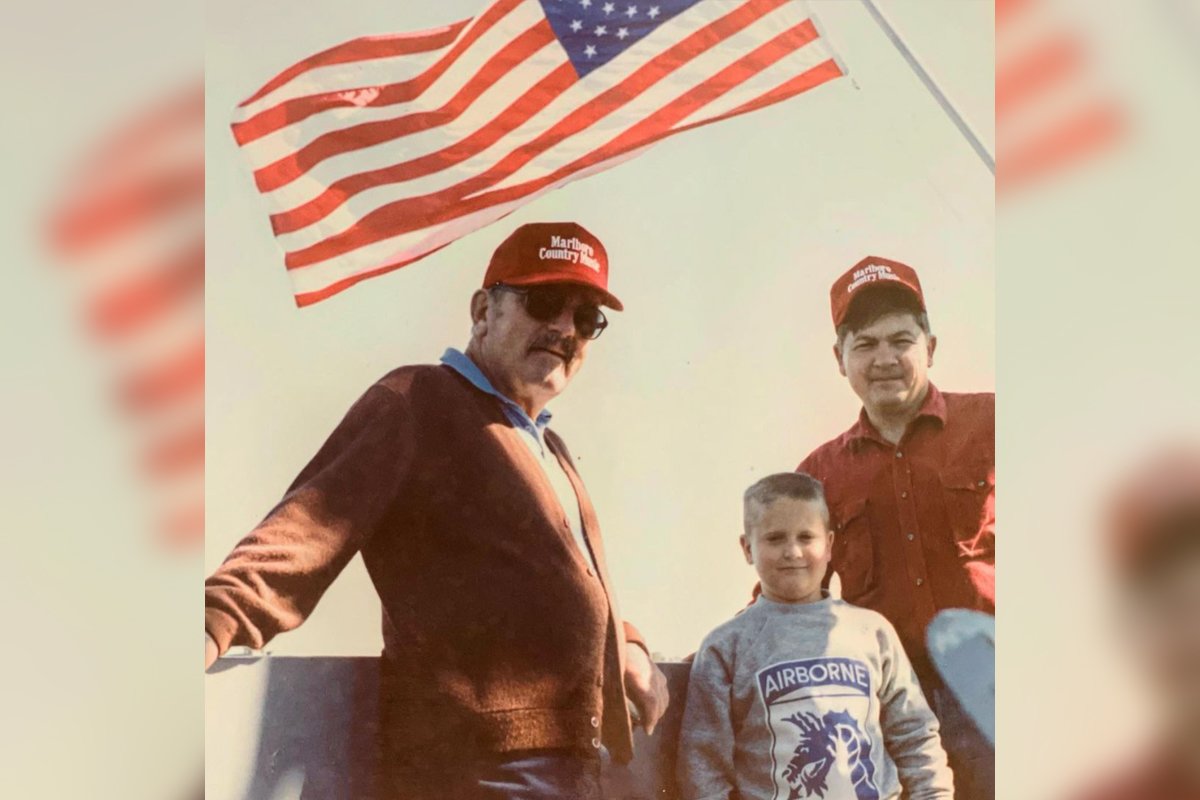 "My grandpa and dad were rough men," Travis recalls. "Those dudes had a certain persona. [Grandpa] was a real man's man. He came back from the war and was a fucking lumberjack. He was a gruff man, and he didn't take no shit. If you did good, he'd fucking reward you. If you did dumb shit, you got your ass whipped. It was just the way men were in those days, and that carried over to my dad. He's a rough dude, too. They were just no-nonsense men."
Travis and Jariko spent their childhoods moving from Army base to Army base. When the family lived in Korea, their only toilet was in an outhouse, so the young boys grew accustomed to braving icy weather just to use the bathroom. When they lived in Washington, they spent their summers with their grandpa and the rest of the year hanging around the aid station where their dad worked as a Ranger medic. Travis and Jariko were, in effect, raised by the military — specifically, in the hard-nosed culture of the Ranger Regiment. It was the only way of life they really knew.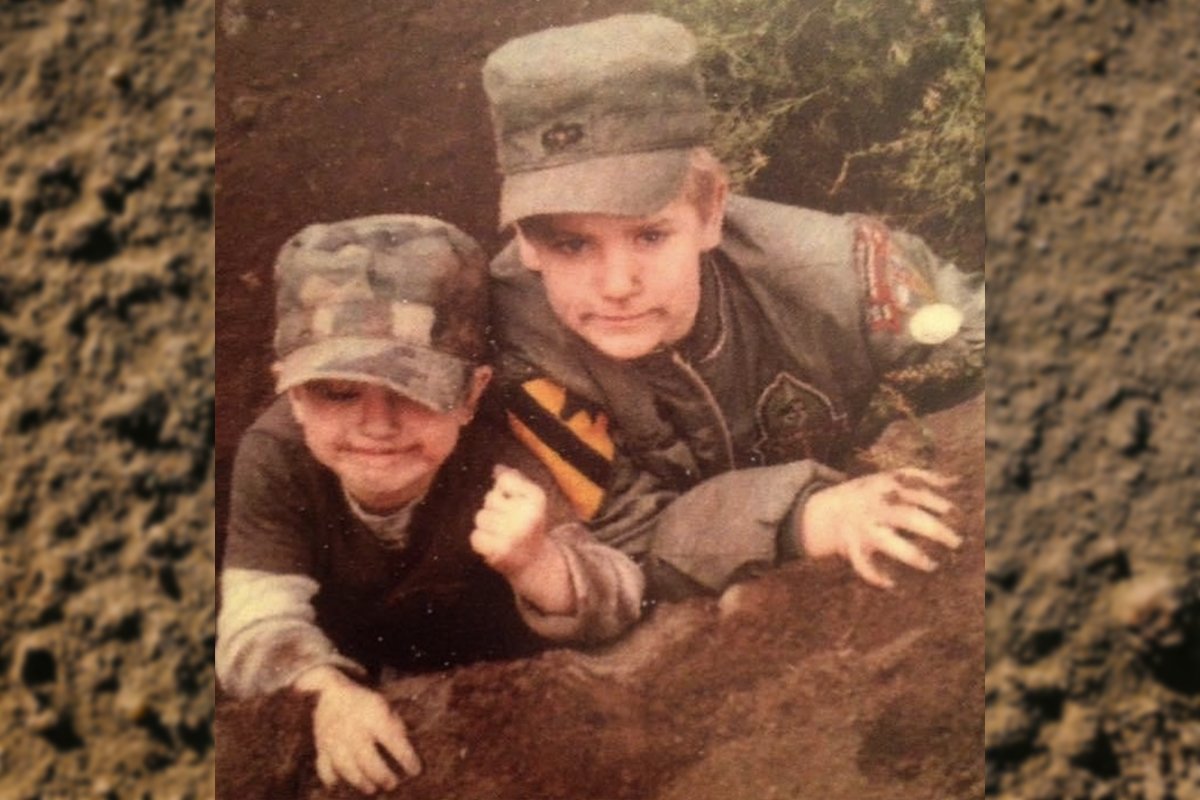 "I would watch all the Rangers and grunts that would come into the aid station to get stitches," Travis said. "Of course, the medics would have me giving IVs and trying to give these guys stitches. I was like 7 or 8 years old, and I'm there giving fucking Rangers stitches in the aid station."
So it came as no surprise to anyone in the Denman family when Travis made the decision during his senior year in high school to enlist in the Army. Jesse convinced Travis not to follow his path as a medic and instead enlist as an infantryman with an Option 40 Ranger contract. He went on to serve 22 years in the Army, most of which he spent in the 75th Ranger Regiment and the 1st and 3rd Special Forces Groups. Jariko followed suit and served 20 years in the Army — 16 of those with the 75th Ranger Regiment — and deployed more than a dozen times to Iraq and Afghanistan.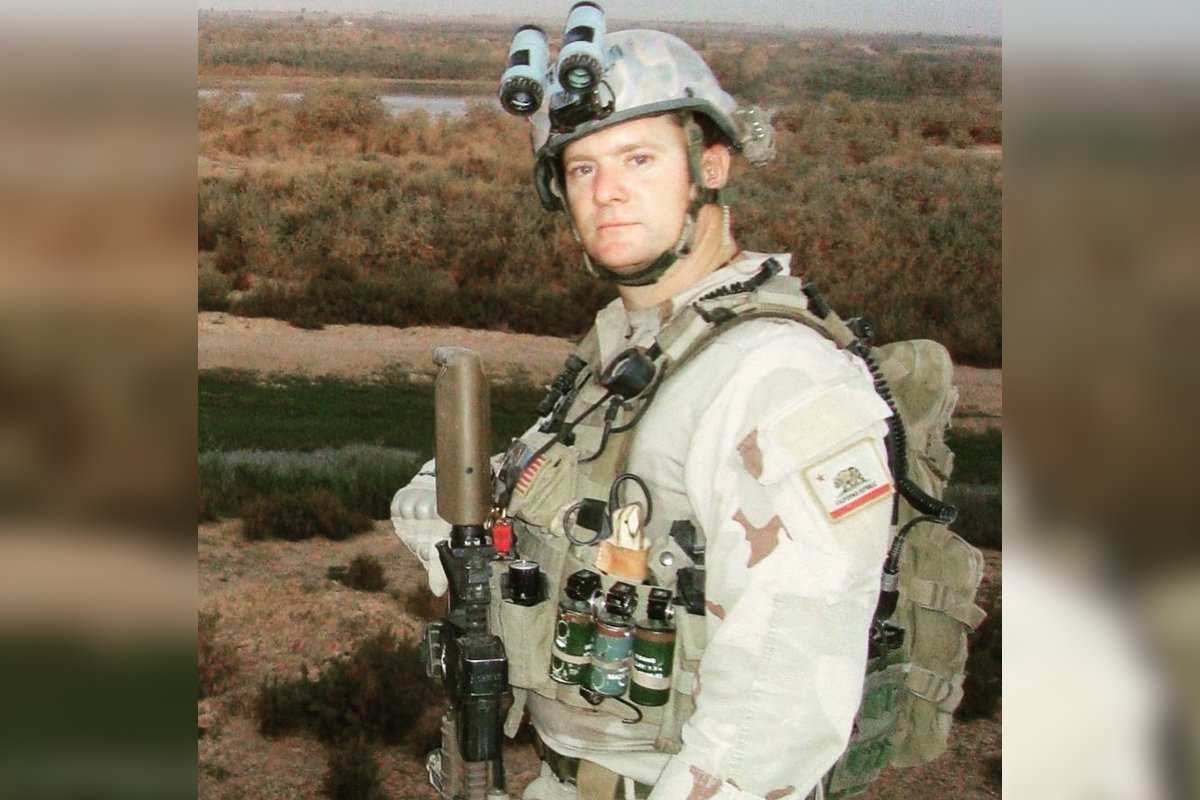 When Travis had his own children, they too grew up moving from base to base. He did his best to instill the same values of resiliency, courage, and service that his father and grandfather had instilled in him and his brother. While he was stationed in Okinawa — where his grandfather had earned a Silver Star many years before — his wife gave birth to their daughter Morrigan, who grew up to join the Air Force after college. Okinawa would also become his son Liam's first duty station after he joined the Air Force as well.
Reflecting on all of this, Travis credits the military with helping him build a strong and resilient family.
"Hardship is what makes human beings excel," he said. "You have to endure tests all the time, and that is a real meritocracy where you have to put out or you're going to get pushed to the side. In the military you learn to overcome that. Your family also has to learn to deal with the hardship of being without a father figure all the time, so they're also hardened and learn to deal with adversity. Some things that civilians might find to be untenable, a military kid is like, 'Man, that ain't shit.'"
Read Next: His Father and Grandfather Played in the Rose Bowl; Today, He's Buzzing It in a B-2