On Tuesday, July 5, 2022, President Joe Biden will award Spc. 5th Class Dennis Fujii the Medal of Honor, an upgrade from the Distinguished Service Cross he received five decades earlier for his actions in Laos during the Vietnam War.
Fujii served as a crew chief on a Bell UH-1 Iroquois, or "Huey," helicopter, one emblazoned with big red crosses identifying it as a medevac aircraft. Like the majority of US Army Air Ambulance crews, Fujii's went by the call sign "Dustoff," and their job often entailed flying into hot landing zones to evacuate dead and wounded GIs. It is for Fujii's actions during one such mission that he will soon receive the Medal of Honor, at which point he will become the third member of a Dustoff crew ever to receive the nation's highest military decoration for valor.
"Thousands of helicopter pilots and crewmen earned the Medal of Honor in the Vietnam War," Dustoff veteran and historian Phil Marshall told Coffee or Die Magazine, noting a distinction between earning and actually receiving the medal. "Dennis Fujii most certainly was one of them."
In February 1971, the Army of the Republic of Vietnam, or ARVN, launched Operation Lam Son 719. Its primary objective was to disrupt the North Vietnamese Army supply line known as the Ho Chi Minh Trail where it ran through eastern Laos. Fujii's medical detachment, the 237th, was on standby to help with casualty evacuations. On Feb. 8, the first ARVN troops crossed the border into Laos and the operation got underway. Ten days later, Fujii's four-man crew was dispatched to fire support base Ranger North, a North Vietnamese Army-built outpost that had been overtaken by the ARVN. The base was located on a hilltop approximately 9 kilometers inside Laos.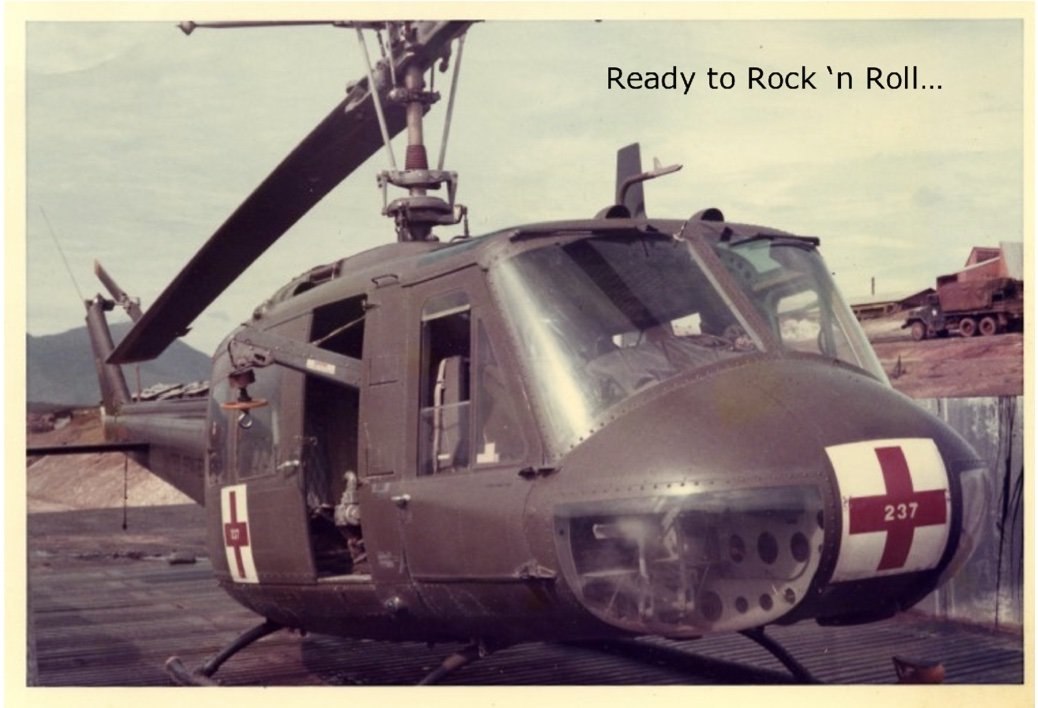 Medic Spc. 4th Class Paul Simcoe rode in the back of the Huey along with Fujii. He would later recall hearing over the radio that the ARVN troops at Ranger North had reported that they had not been in contact with the enemy for two days. This particular detail mattered for the Dustoff crew as they tried to determine the best approach to the landing zone and prepared for the rescue that lay ahead. But as it turned out, the information was wrong. In fact, the ARVN troops at Ranger North were under siege.
"As we approached the hill, we realized [the ARVN] had not been quite forthcoming with us," Simcoe is quoted as saying in Phil Marshall's book DMZ Dustoff Vietnam: True Stories of Unarmed Medevac Missions As Told by the Men Who Flew Them, a collection of testimonials by Dustoff veterans recounting their most daring missions in Indochina during the war. "They were taking fire from every direction, including artillery and mortars, the whole hill was covered in smoke."
Approaching the hilltop from the south, the Dustoff pilot made several passes before finally attempting to land. At that point, all hell broke loose. As the Huey descended, ARVN troops dropped their wounded comrades and rushed toward the landing zone. (Marshall claims that, during the Vietnam War, it was not uncommon to see ARVN soldiers abandon their positions — and their wounded — during heavy battles and try to climb aboard medevac helicopters in hopes of being airlifted out.)
The swarm of ARVN soldiers around the Huey made it an even bigger target than it already was. The NVA zeroed in, unleashing a barrage of mortars and heavy machine-gun fire that ripped through the helicopter and wounded both pilots. Simcoe and Fujii scrambled off the aircraft and ran toward a nearby ditch.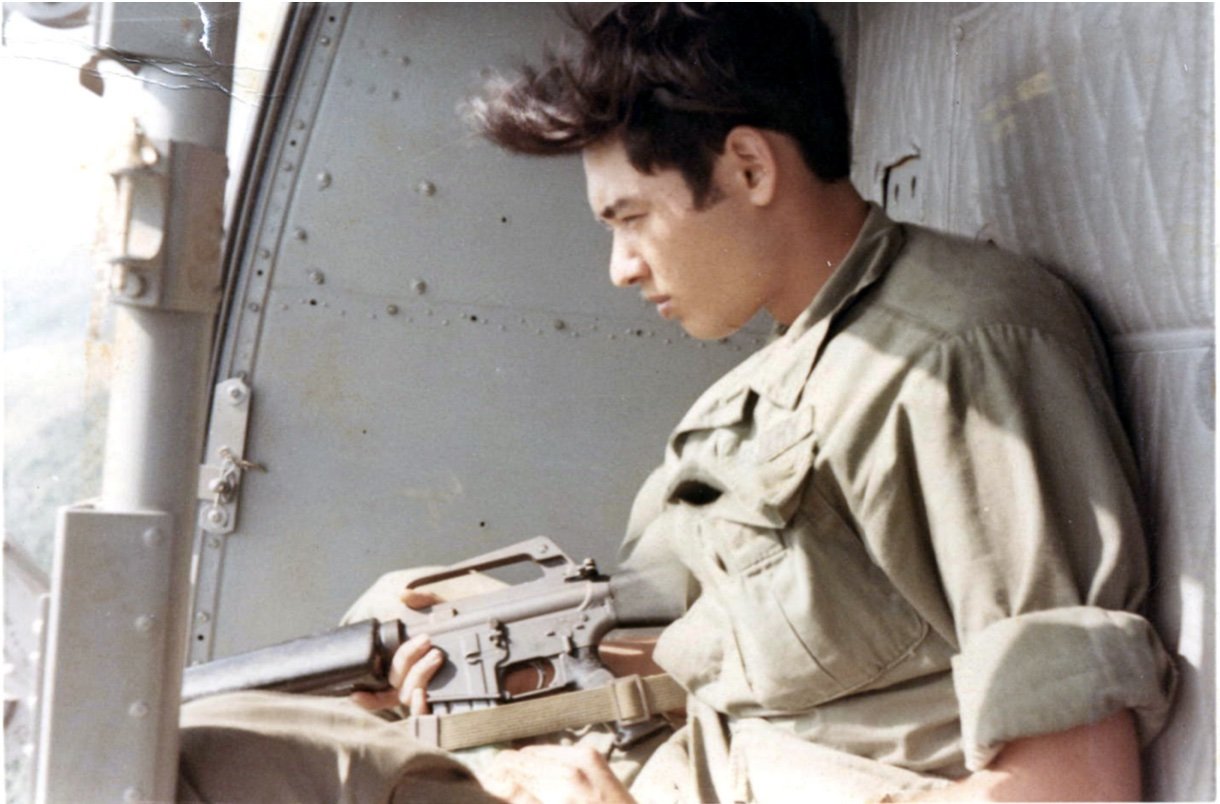 En route to the ditch, Fujii was wounded in the shoulder by an exploding mortar, and Simcoe bandaged him up. The Americans took cover in a bunker as another Dustoff helicopter swooped in. Intense enemy gunfire forced the Dustoff to abort the rescue attempt and fly away. Then, another Dustoff arrived, and despite the enemy fire, this one managed to land. Once again, everyone rushed toward the landing zone, including Fujii and Simcoe, and the NVA opened up with mortars and heavy machine-gun fire.
Standing out in the open, Fujii was hit by another piece of shrapnel, this time in the head, and his vision went blurry. The other four members of Fujii's crew made it to the helicopter and climbed aboard, but Fujii had fallen behind because of his injuries. Not wanting to risk another downed aircraft and more wounded men, he decided to wave off the helicopter.
"I remember as they pitched to leave," Fujii later recalled. "I know they didn't want to leave me there, I could tell."
Now the only American on the hilltop, Fujii took refuge in a bunker and used a PRC-25 radio to inform the other Dustoff crews in the area that the landing zone was too hot for another rescue attempt. Then he requested air support. His request was granted, and a light fire team of Bell AH-1 Cobra helicopters soon arrived on station accompanied by other aerial assets known as fast movers.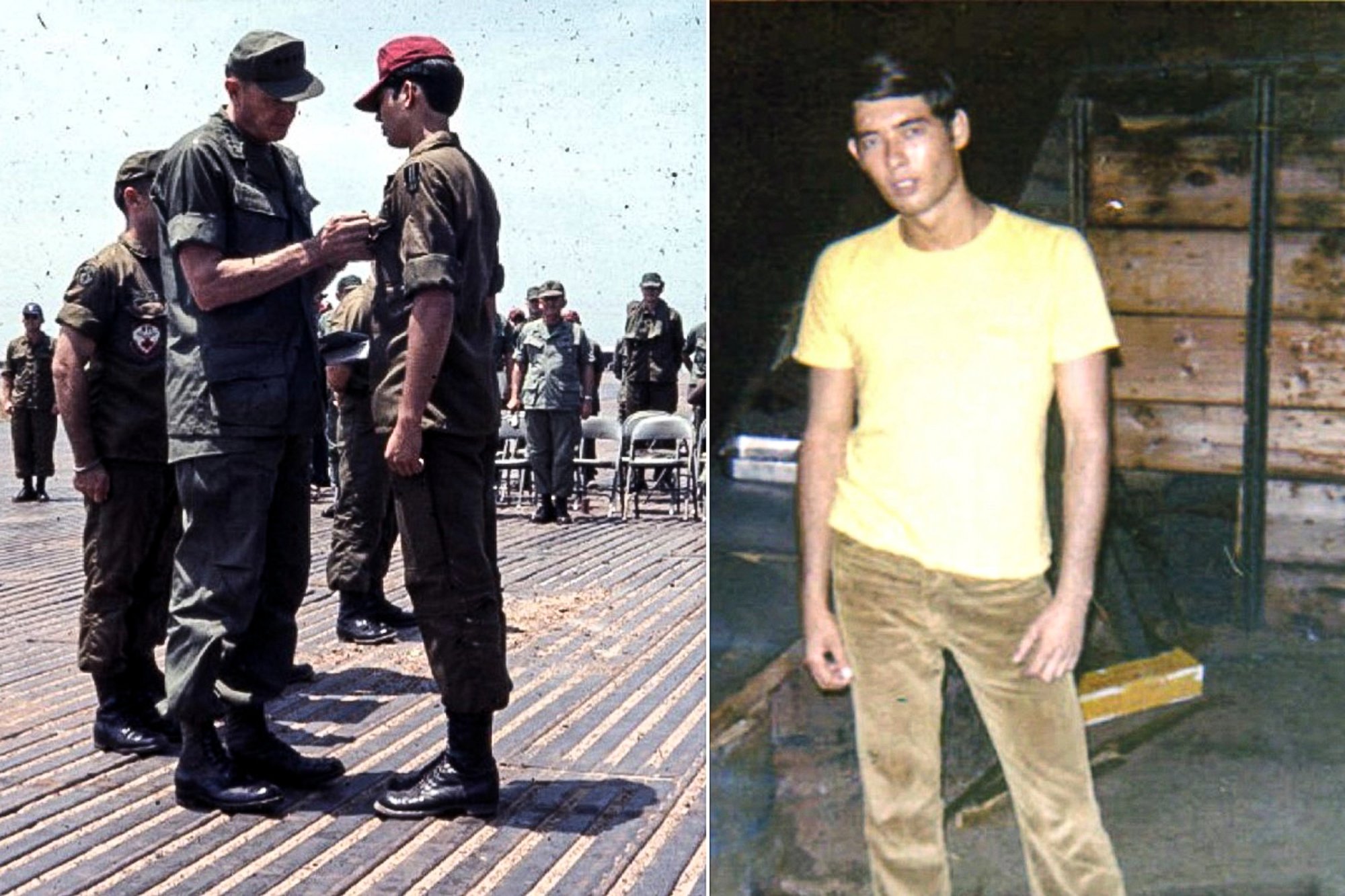 Operating under the call sign "Papa Whiskey," Fujii instructed the Cobras to make gun runs within 50 meters of his position and the fast movers to bomb NVA targets not much farther away than that. For more than 17 hours, Fujii coordinated with six flareships and seven gunships to suppress the enemy.
According to his Distinguished Service Cross citation, "Specialist Fujii repeatedly exposed himself to hostile fire as he left the security of his entrenchment to better observe enemy troop positions and to direct air strikes against them." The citation also notes that, at times, the "fighting became so vicious that Specialist Fujii was forced to interrupt radio transmittal in order to place suppressive rifle fire on the enemy while at close quarters."
There was a lull in the battle the following day. That evening, however, around 9 p.m., the NVA launched an all-out ground assault. Fujii was coordinating with an AC-130 Spooky gunship, but the crew's view of the battlefield was obscured by mist. So he retrieved a strobe light from his downed helicopter and used that to mark enemy targets.
In his account of the battle that appears in Marshall's book, Fujii recalls instructing the Spooky gunship to "shoot up the whole hill and perimeter," adding: "I guess the NVA didn't hear Spooky come back because they were caught with their pants down, out in the open. Lots of casualties. We had no re-supply, no ammo, no nothin', I told the AVRNs to take what we had captured and learn to fire AK-47s."
Fujii knew that he could only hold off the enemy for so long. The fighting was becoming more desperate, and the ARVN soldiers inside the bunkers with him were removing their uniforms and tearing up their military identification papers. But just when it seemed that the base was about to be overrun, the cavalry showed up.
On Feb. 20, a fleet of US Army helicopters descended on Ranger North to rescue the besieged soldiers. Fujii and hundreds of ARVN troops were airlifted off the hilltop. En route back to Vietnam, Fujii's helicopter was shot up and had to make an emergency landing at another fire base just a few kilometers from Ranger North. Two days later, he finally made it out of Laos, alive and in the back of a Huey that delivered him to Camp Eagle in central Vietnam. From there, he was moved to the 85th Evacuation Hospital in Phu Bai, where he recovered from his wounds.
Fujii is one of four Vietnam veterans who will be awarded the Medal of Honor. The other recipients are: Spc. 5th Class Dwight Birdwell, who first received the Silver Star for helping an armored unit escape an ambush in 1968; Maj. John J. Duffy, a Special Forces officer initially awarded the Distinguished Service Cross for defending his base in 1972; and Staff Sgt. Edward N. Kaneshiro, who in 1967 single-handedly cleared an enemy trench to allow his teammates to escape. Kaneshiro will receive the Medal of Honor posthumously.
Read Next: