Distilling liquor takes incredible patience. Even making a simple, flavorless vodka requires extensive study, expensive equipment, and a sizable stockpile of resources such as potatoes, corn, or grain. Those resources have to be made into a mash, and that mash has to ferment for days. After a final distillation and purification process, you'll still end up with liquor more disgusting than the worst prison hooch.
Denver Riggleman understands this more than most — in addition to being a U.S. House Representative from Virginia and a U.S. Air Force veteran, he also founded Silverback Distillery in Virginia in 2014. And much like refining the distillation process until a palatable liquor is produced, Riggleman's path to Congress took time, patience, and some trial-and-error.
Riggleman, the oldest of eight children, was born and raised in Manassas, Virginia, best known for its historical significance during the Civil War. Soon after graduating high school, at age 19, Riggleman married the woman who is now his wife of 30 years, Christine. He then enlisted in the Air Force.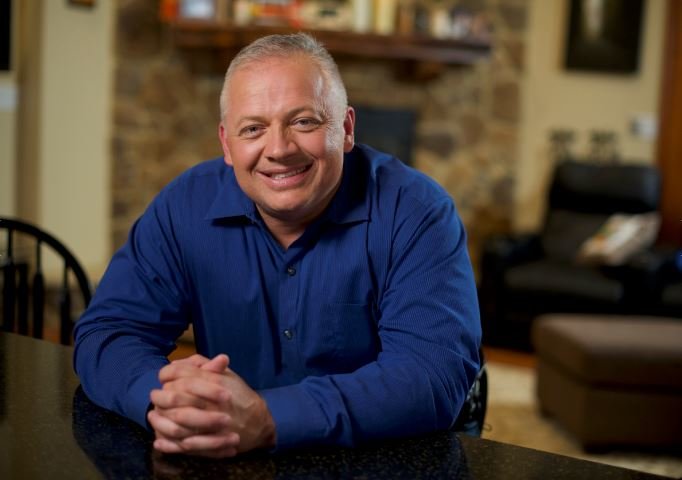 After graduating from Air Force basic training and technical training with honors, Riggleman began work as an Air Force mechanic at McGuire AFB, New Jersey. Even though he graduated with distinction, his Air Force salary was not enough to pay the bills for his budding family. So on the side, Riggleman worked as a professional furniture mover and a bouncer. For a short period, his family also relied on food stamps, which he vowed to stop using after he overheard a woman whispering insults under her breath at a grocery store.
Riggleman used this newfound motivation to complete two associate degrees in three years. In 1996, he earned both an Associate of Arts from Rowan College at Burlington County and an Associate of Science in avionics systems from the Community College of the Air Force. Two years later Riggleman earned his bachelor's degree in foreign affairs from the University of Virginia.
Riggleman used his degrees to his advantage by becoming a commissioned officer in the 366th Fighter Wing and 34th Bomb Squadron at Mountain Home AFB, Idaho. He went on to participate in Operation Allied Force in 1999 and later served as an intelligence officer in the first bombing runs of Afghanistan, where he was a briefer.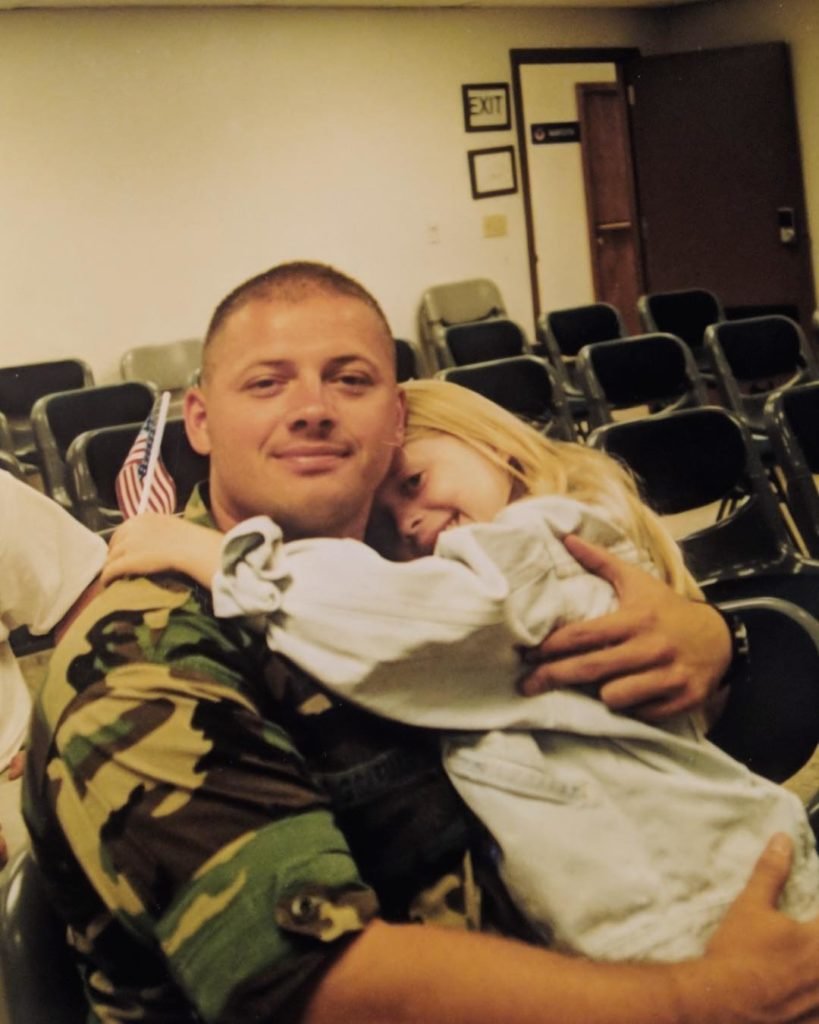 During his 11 years in the Air Force, Riggleman said that the scariest moment he had in the military was at the Romanian/Serbian border.
"We were searching for a lost airman," Riggleman said, "and the border guards pointed their guns directly at me. Luckily, we were saved by a three-letter agency." But that day changed Riggleman — "you can be afraid, but you can show courage," he said.
Riggleman spent the latter half of his service working counter-terrorism and intelligence for the National Security Agency (NSA), primarily working on counter-IED projects with the goal of tracking and eliminating as many improvised explosive devices as possible. That is, until he opened his own consulting firm with business partner Thaddeus Shaw.
"I figured why not do it on my own?" Riggleman said.
So, in 2007, he and Shaw founded Analyst Warehouse, where they did much of the same work that Riggleman did while at the NSA, such as tracking IEDs and other defense contracts, but on a contractual basis. Riggleman owned and worked through Analyst Warehouse until he sold his stake in 2012.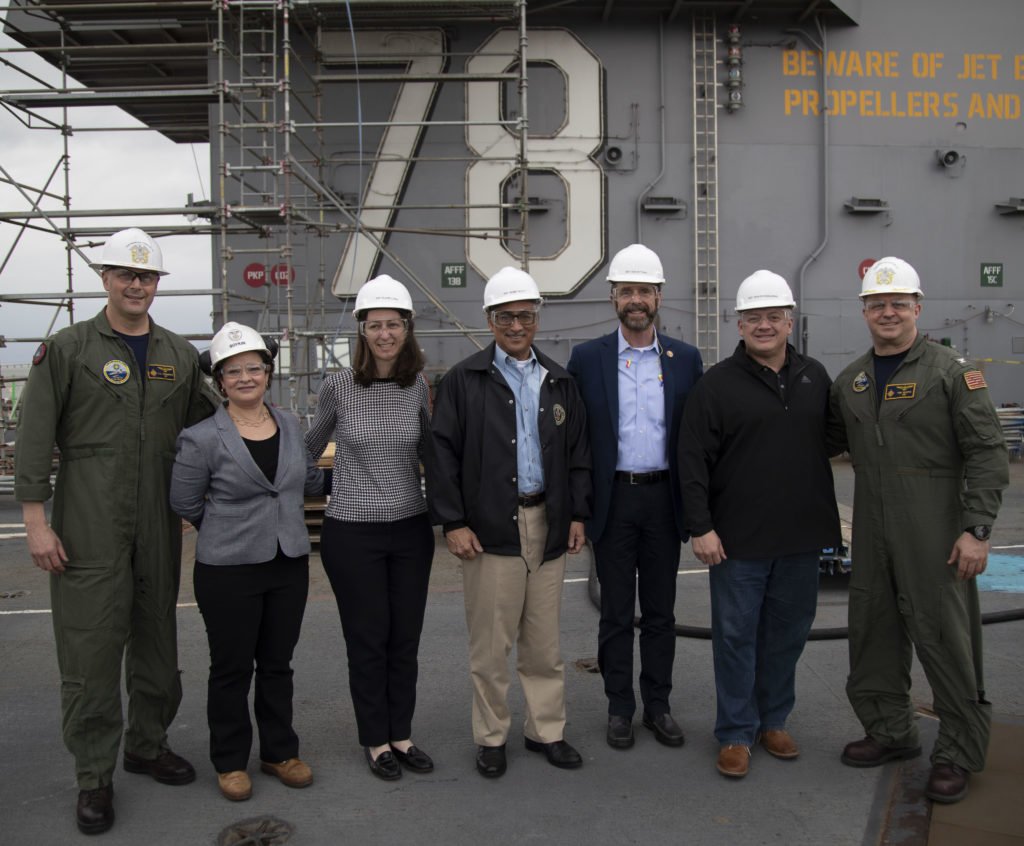 In 2014, the Rigglemans opened Silverback Distillery in Afton, Virginia. Featuring the nickname bestowed upon Riggleman by his three daughters, the distillery was started with small aspirations and has since opened a second location in Pennsylvania. Over the past six years, Silverback Distillery has won numerous international awards, including a gold medal at the 2016 SIP awards for their Beringei Vodka, a double gold medal at the 2015 San Francisco World Spirits Competition for their Strange Monkey Gin, and their Blackback Honey Rye Whiskey was named "Best Whiskey Under 4 Years" at the 2019 and 2018 New Orleans Bourbon Festivals.
The distillery was a way for Riggleman to give something back to his wife, Christine. While he was in the service, Christine made sacrifices to accommodate his career, including turning down a scholarship at Paris' prestigious Le Cordon Bleu Culinary School because he was deploying.
But it was opening the distillery that triggered Riggleman's interest in politics. The Rigglemans hit a roadblock involving strict government regulations and laws in regard to liquor sales that were established in Virginia following Prohibition. Unlike wineries and breweries, distilleries are limited on how much liquor they can serve to each customer and how much of the profits they retain.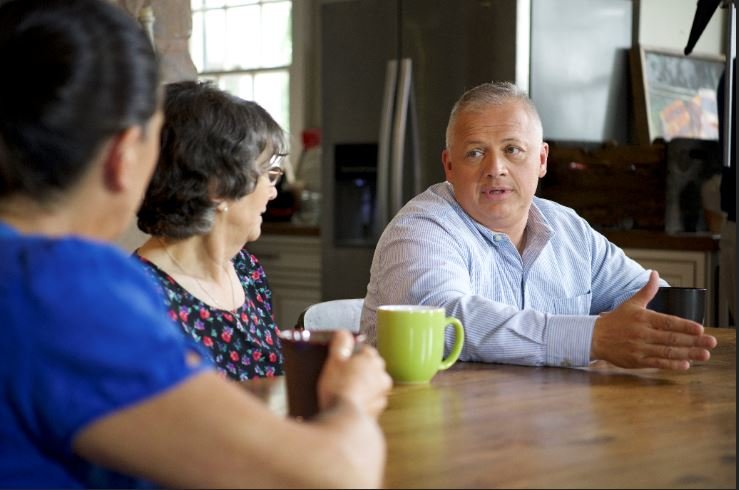 While his initial 2017 gubernatorial run, in which he was vying for the Republication nomination, was suspended a few months after filing the paperwork, he was elected to Congress the following year. Riggleman now serves in the U.S. House of Representatives for the 5th District of Virginia, his first major office. And with politics taking up most of his time, he's left the distilling to his wife and daughters.
"I feel like I became an accidental congressman," Riggleman said. "It's in our DNA with military service, and I despise bullies."
Riggleman follows a libertarian belief system, and because of that he thinks people should be left to their own devices. That belief came to a head when Riggleman, who serves as a Republican, officiated a same-sex wedding between two of his friends. Following the ceremony, Riggleman faced backlash from some Republican party members, who claimed that he "abandoned party values" on immigration policy and fiscal spending. Riggleman's office responded that the backlash was "to punish" Riggleman for the same-sex marriage.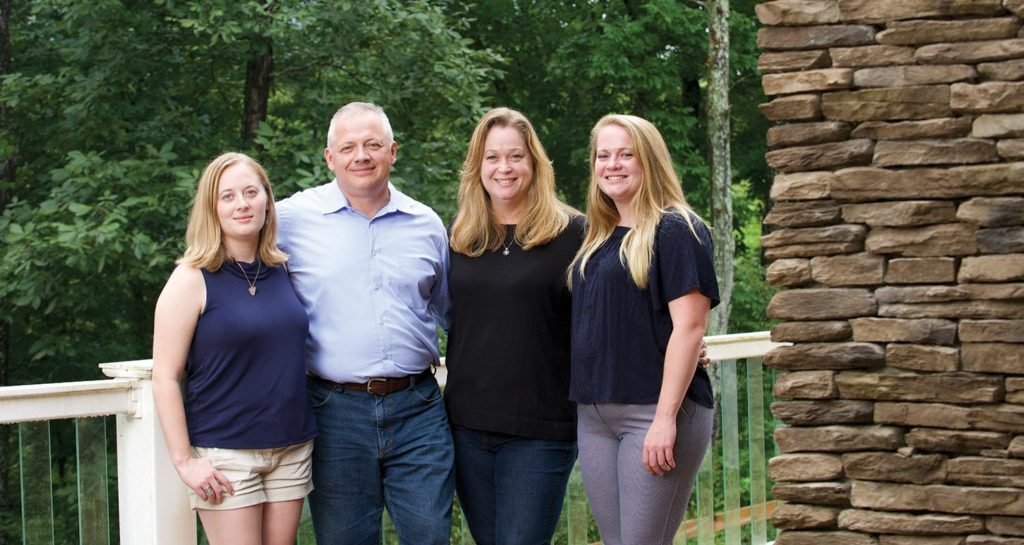 Bob Good, an athletics official at Liberty University and a member of the Campbell County Board of Supervisors, also announced his intention to run against Riggleman for the Republican nomination for his seat in Congress.
"It's my contention and many others that he has so severely damaged himself within the party that he's made himself unelectable in a general race next November," Good said in a statement.
But Riggleman's response fell in line with his libertarian political stance on government: "Stay out of our pocketbooks, businesses, and bedrooms."
Riggleman said that being in politics has been an adjustment, but he "wants to look back and know I did the right thing." He added that he believes many politicians are narcissistic individuals looking to get famous — and he just wants to serve the people. Whether that's on Capitol Hill, on the battlefield, or at the still.