The man who ran Georgia's Department of Veterans Service for the last six years sexually harassed his secretary, told others that he'd hired a Hispanic employee from a Home Depot parking lot, and referred to a group of Black women who worked for him as the "Kunta Kinte Mafia," according to a state investigation.
The state inspector general found that Mike Roby displayed a pattern of discriminatory behavior toward women and minorities while at the head of the state agency charged with advocating for veterans. The report, obtained by The Atlanta Journal-Constitution, found that, as the Georgia Department of Veterans Service commissioner, Roby touched his secretary, forced her into uncomfortable hugs, and used "pet names" for her and other female employees. The secretary described the hugs as unwanted and "creepy," but according to the report, she "felt like she did not have an option to say no because he was her supervisor."
Roby defended himself, telling state investigators he was "a hugger," according to the report. However, several department officials and employees said they had warned him numerous times that his behavior would get him in trouble.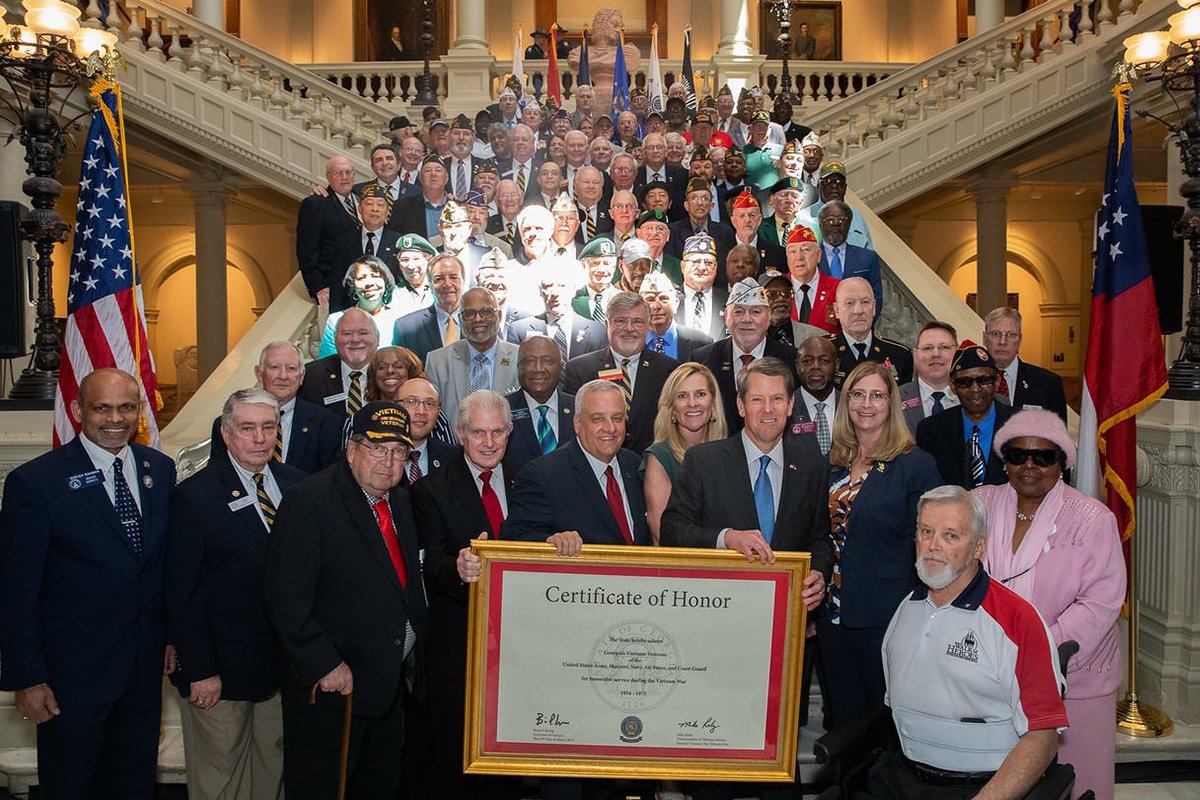 "Roby's conduct was derogatory, demeaning, and intended to insult, embarrass, belittle, or humiliate [the secretary] because of her sex," the report concludes, adding that Roby either knew or should have known his conduct was offensive.
The investigation also uncovered a broader pattern of harassment by Roby toward female and minority workers. The report found that Roby used racist nicknames for Black and Latino employees. An employee whose family was from Cuba alleged Roby called him "any name that was stereotypically Hispanic" — such as Jose, Rico Suave, and Latin Lover. Roby also told other people that he had hired the man from a Home Depot parking lot, the employee alleged. Multiple people also told investigators that Roby called a group of Black female employees the "Kunta Kinte Mafia." One employee described the toxic workplace culture as "a thickness on the floor," the newspaper reported.
The Department of Veterans Service is a state agency, not part of the federal Department of Veterans Affairs, and it had a budget of $51 million in 2019, according to its 2019 annual report. The agency owns two nursing homes and two veterans cemeteries and maintains a network of offices around Georgia to help veterans process VA benefits claims. Roby worked for the Department of Veterans Service for 27 years and was appointed commissioner in 2015.
The Atlanta Journal-Constitution reported the investigation had been required after Gov. Brian Kemp enacted new policies in 2019 to stop sexual harassment in state agencies.
Roby's secretary filed a complaint in August and the Veterans Service Board placed Roby on administrative leave. He retired just as the investigation was finished in September and will therefore not suffer any consequences.
The 68-year-old served 22 years in the US Army, retiring as a sergeant major in 1994. He was inducted into the Georgia Military Veterans Hall of Fame earlier this year.
Veterans Service Board Chairwoman Patricia Ross will take over the department next month.
Roby isn't the first Veterans Service employee to violate the state's sexual harassment rules, according to The Atlanta Journal-Constitution. In 2019, the Inspector General's office investigated allegations that the Veterans Service spokesman masturbated into a bathroom sink in an office building. The report found the complaint was "more likely than not" to be true, but Roby allowed the spokesman to keep his job until he retired a few months later.
Read Next: