Maj. Richard "Dick" Bong boasts a combat record unmatched by any other American fighter pilots in World War II. The "Ace of Aces" shot down 40 confirmed enemy aircraft, earned the Medal of Honor as a gunnery instructor, and garnered such an unbelievable reputation that newspapers even reported that he had killed a crocodile. The latter, likely wartime propaganda, only added to Bong's notoriety.
But before all the awards and accolades, Bong's journey into the history books began far more modestly.
Born in 1920, the eldest of nine children, Bong was inspired to pursue the life of a pilot at an early age. When he was just a boy working on his family's farm in Wisconsin, Bong would pause in his chores to look up into the sky as postal carrier planes soared overhead. These planes had essential duties and ensured all residents received their mail on time, including his family and even President Calvin Coolidge at his summer White House in the nearby city of Superior. Bong later recalled the mail plane "flew right over our house and I knew then that I wanted to be a pilot."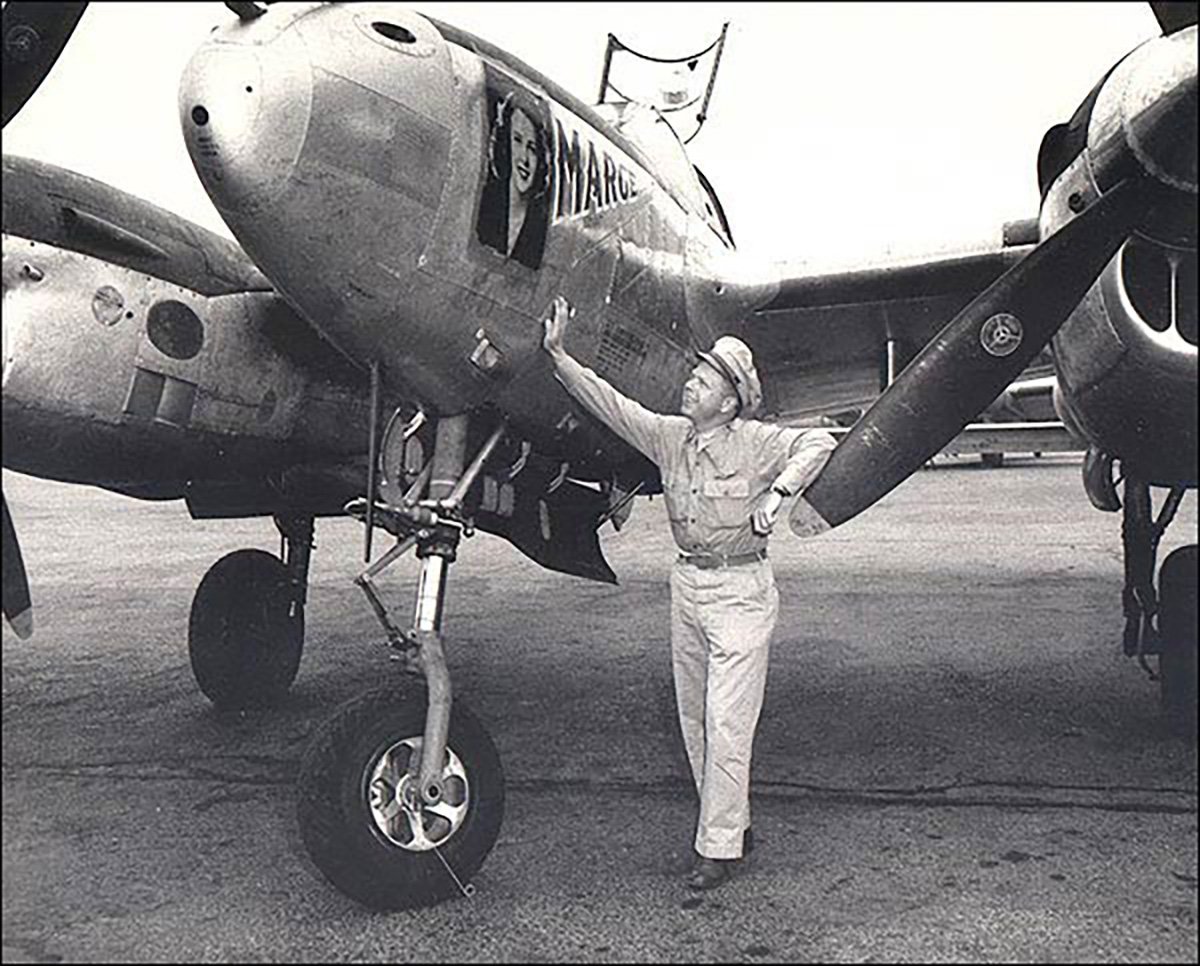 Bong had an eagle-eyed focus on a career as an aviator from that point forward. He led an All-American childhood, well rounded as both a student, athlete, and adventurer. He ranked 18th out of 428 in his graduating class, played three sports (baseball, football, and hockey), and enjoyed fishing and hunting outdoors.
In the fall of 1938, Bong enrolled in a civilian pilot training program at a local college where he learned to fly in a Piper J-3 Cub aircraft. Once he earned his civilian pilot's license, he enlisted in the US Army Air Corps Aviation Cadet Program in early 1941. A month after Pearl Harbor, Bong received his fighter pilot wings and was commissioned as a second lieutenant — ready to fulfill his lifelong dream when his country needed him most.
He gained a fast reputation for his precision as an aerial fighter gunner while serving as an instructor at Luke Field — now Luke Air Force Base — in Arizona. When he transferred to the now-decommissioned Hamilton Field near San Francisco, California, Bong added wild aerial antics to his reputation, performing daring stunts and maneuvers while piloting his P-38 Lightning.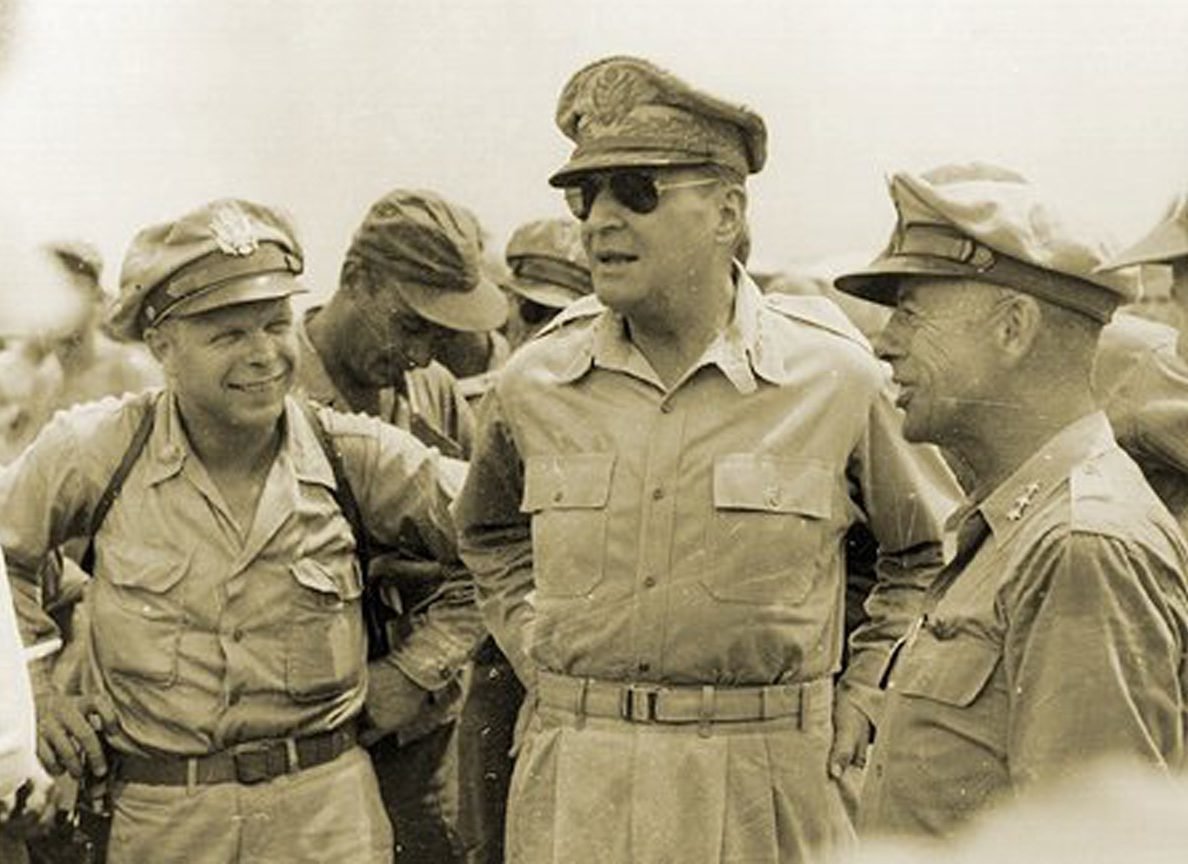 In 1942, Bong was reprimanded for flying low over San Francisco, circling the Golden Gate Bridge, and buzzing the home of a fellow pilot who had just gotten married. But instead of getting him kicked out of the military, his maverick personality caught the attention of Lt. Gen. George C. Kenney, who hand-picked Bong to serve under his command at 5th Air Force.
Bong went to the Pacific and soon accomplished an exemplary combat action record, first piloting a P-47 Thunderbolt, then the P-38 Lightning. He was awarded numerous medals and accolades in his two years of combat duty, including the Medal of Honor, the Distinguished Service Cross, two Silver Stars, and seven Distinguished Flying Crosses.
As his fame grew, so did the legends. An Australian newspaper reported on a daring rescue mission in New Guinea in which Bong was flying overhead while three of his fellow pilots took a small boat across a lake to reach another pilot who had reportedly gotten lost in the jungle. Bong noticed a crocodile trailing close behind his comrades. He engaged the reptile, striking the animal with a 20 mm round and blowing it to smithereens before it could clench its jaws around the splashed pilot and rescue team.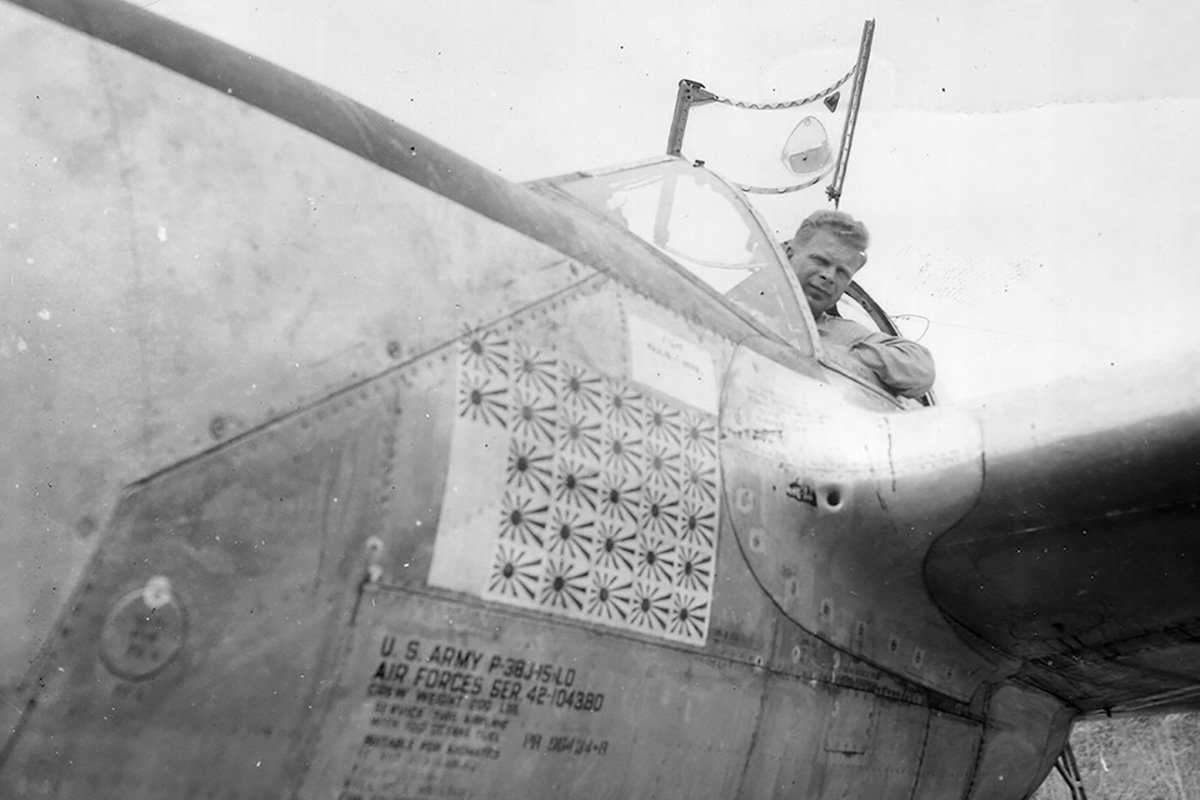 However, Ralph Wandrey, a fellow aviator who served as Bong's wingman, said it likely never happened.
With or without a crocodile on his confirmed kill list, Bong's tally only grew as the war went on, including when he was awarded the Medal of Honor for his actions between Oct. 10, 1944, and Nov. 15, 1944.
"Though assigned to duty as gunnery instructor and neither required nor expected to perform combat duty, Major Bong voluntarily and at his own urgent request engaged in repeated combat missions, including unusually hazardous sorties over Balikpapan, Borneo, and in the Leyte area of the Philippines," his citation reads. "His aggressiveness and daring resulted in his shooting down eight enemy airplanes during this period."
Bong received orders back to the home front for his safety after he shot down his 40th enemy aircraft. This was not uncommon for those awarded the Medal of Honor, and he soon married his sweetheart, Marjorie, back in his home state. Shortly after their honeymoon, Bong was sent to California to test an experimental fighter jet for Lockheed Martin.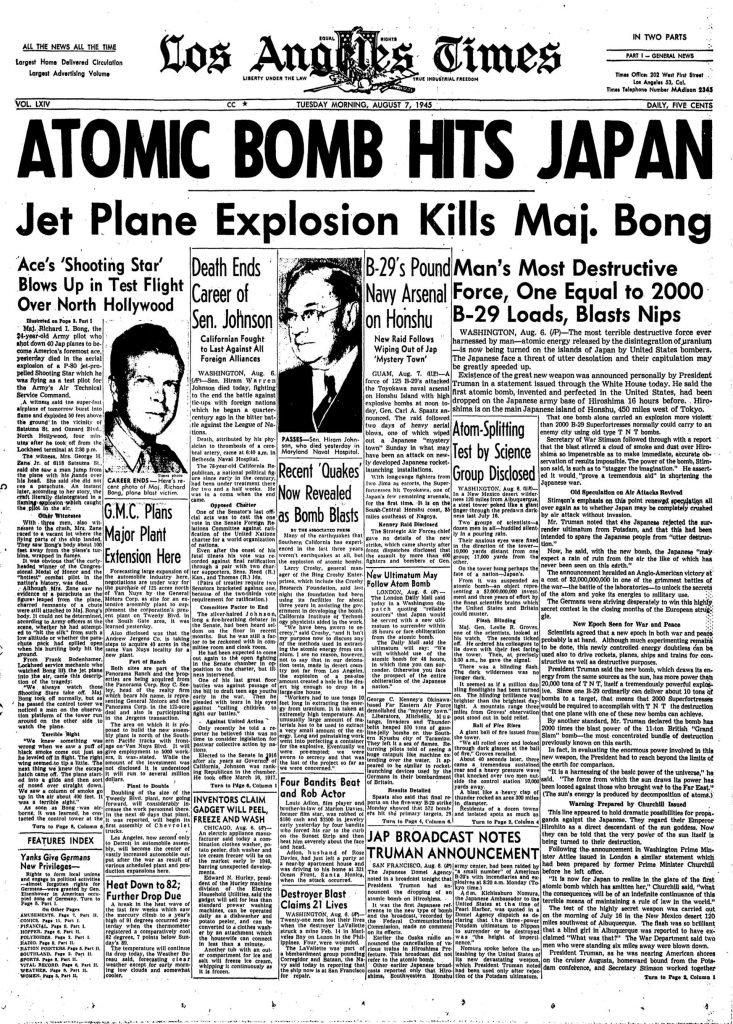 On Aug. 6, 1945, Bong took to the skies in his P-80 Shooting Star. But the plane's primary fuel pump malfunctioned, and Bong tragically lost his life in the resulting explosion and crash.
Despite occurring on the same day that the US dropped an atomic bomb over the Japanese city of Hiroshima, the death of the 24-year-old pilot still made front-page headlines in publications such as the Los Angeles Times.
"You see, we not only loved him, we boasted about him, we were proud of him," recounted Lt. Gen. Kenney. "That's why each of us got a lump in our throats when we read that telegram about his death. Major Bong, Ace of American Aces in all our wars, is destined to hold the title for all time. With the weapons we possess today, no war of the future will last long enough for any pilot to run up 40 victories again."
Read Next: This Fighter Pilot Shot Down More Than 20 Enemy Aircraft, Earning the Title 'Quad Jungle Ace'