The recent death on Christmas Day of former Navy SEAL and founder of SEAL Team 6, retired Commander Richard "Dick" Marcinko, marked the loss of one of the SEAL community's most famous (some might say infamous) and commanding personalities. Perhaps the most widely-recognized picture of Marcinko was the photograph that graced the cover of his 1992 bestseller, "Rogue Warrior."
The flint-eyed, bearded, muscular Marcinko stares right through the camera lens and into your soul. His black, Trident-adorned shirt — unbuttoned to reveal a patch of steel wool chest hair — is so deeply charcoal-colored that it fades almost into the background, matched only by the deep dark of Marcinko's merciless eyebrows. If the photo makes a hardened Marcinko look like he was just released from prison, that is because the photo was taken after Marcinko was, in fact, just released from prison.
And therein lies the paradoxical essence of "Demo Dick" Marcinko: a fierce, dedicated American commando, who stood up one of the nation's premier counter-terrorism and special missions units, and who was also a convicted felon who ran that same unit, at times, like an outlaw motorcycle gang.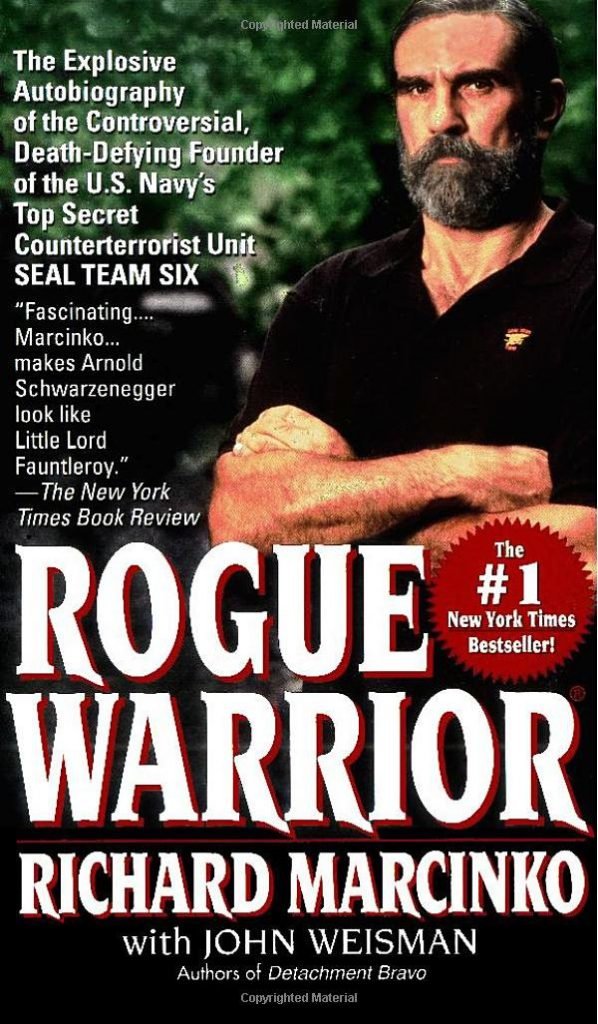 I won't completely rehash the formation of SEAL Team 6 here, as the official account can be found in a number of books and other documents. However, I will share a bit of the SEAL Team lore that surrounded Marcinko's founding of ST-6, and its earliest days in the 1980s. Don't, by any means, take this as gospel truth, but more as an oral history that has come down from contemporaries of Marcinko back in those first couple decades of the SEAL Teams.
When Commander Dick Marcinko was given the responsibility of forming SEAL Team 6 in the wake of the 1979 Iran hostage crisis, he was in a staff position at the Pentagon, having already previously served as the commanding officer of SEAL Team 2. He knew he needed to form the command quickly, and get it off the ground and operating, if it were to be seen as successful.
With that in mind, Marcinko took a core of SEALs from ST-2, who were part of a dedicated counterterrorism-trained unit within the team, and made them the initial nucleus of ST-6. Included in that Team 2-comprised nucleus was then-Lieutenant Commander Norman Carly, who was selected as the first Executive Officer (XO) of the Team, and thus Marcinko's second-in-command. According to legend, Marcinko then hand-picked a variety of his "drinking buddies" and closest friends from SEAL Teams on both the East and West Coasts to fill out the rest of the Team.
Carly, as the first XO of ST-6, very much saw his job as keeping Dick Marcinko out of jail, according to some SEALs from that era. Not only did Marcinko encourage a flouting of Navy regulations with regard to grooming, uniform use, and military bearing and decorum, but he also played fast and loose with the law, seeing himself and his new unit as somehow exempt from the rules that governed the rest of the mere mortals. This attitude would, of course, later land him in jail, as he was convicted in 1990 of conspiracy to defraud the government. After he was released from incarceration, he would go on to write "Rogue Warrior" with co-author John Weisman (and the aforementioned cover featured a photo of the prison-hardened Marcinko).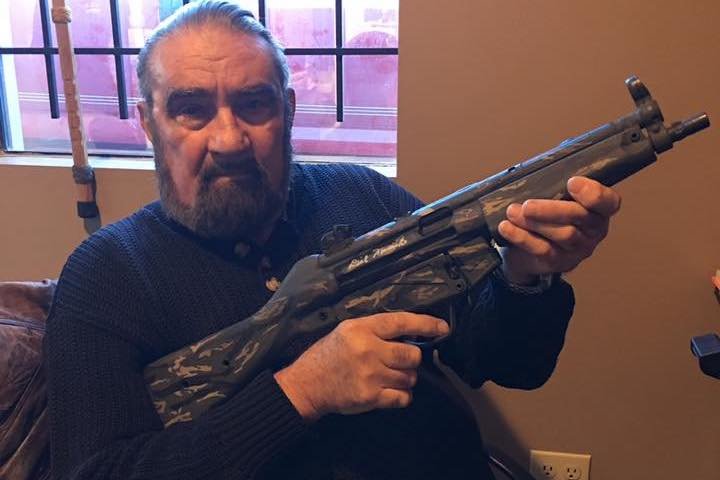 Marcinko was known as a charismatic storyteller and, by all accounts, a magnetic personality. Even later in his life, this remained true, as he frequently regaled attendees of the SEAL reunions with his colorful and profane stories. He both inspired and demanded fierce loyalty and dedication from his men. During his time as ST-6 CO, this went so far as Marcinko springing surprise "training ops" on his men — ostensibly to test their response time to being called in for an urgent operation — that would quickly turn into beer-soaked benders punctuated by bar fights and brushes with the law. In Marcinko's view, this was all in the name of building unit cohesion and camaraderie, and testing the toughness and resolve of his men.
Not surprisingly, some within ST-6 in those early days did not see it that way. Specifically, a handful of officers who served with Marcinko there were appalled by his behavior, and the willfully cavalier way that he ran the unit. SEAL Team 6's second commanding officer, then-Commander Robert Gormly, reportedly described what Marcinko left in his wake as "a mess." A later ST-6 commanding officer even allegedly went so far as to ban Marcinko from the ST-6 compound because his influence and attitude had become so negatively pervasive.
Suffice it to say, SEAL Team 6 went on to outgrow many of Marcinko's worst impulses, while some would say that other facets of its creator's influence would metastasize throughout the command well into the modern era. Regardless, the man's impact on the SEAL Teams — and SEAL Team 6, in particular — was inarguably profound. Personalities like Dick Marcinko rarely come along, or leave as lasting an impression. Some of it was good, a lot of it was bad, and none of it will likely be forgotten within that community for a long time.
Rest In Peace.
This article was originally published on Sandboxx News. Follow Sandboxx News on Instagram.
Read Next: What It Means to be a Navy SEAL, According to 5 SEALs