Maj. Allison Digby Tatham-Warter wasn't your average British military officer. He was perceived by the men who followed him as a "Mad Jack" Churchill figure — the stuff made of legends. He stood just over 6-feet tall, wore a bowler hat in place of an army helmet, and carried a personal umbrella on the battlefield, much to the surprise of everyone he encountered. His reputation made such an impression on Hollywood that Richard Attenborough was inspired to create the character Maj. Harry Carlyle in Tatham-Warter's image for 1977 cult classic "A Bridge Too Far."
Born in 1917 during the height of the Great War, Tatham-Warter was only 11 years old when his father died after suffering complications during a gas attack in the trenches. His father's service made a considerable impact on his career choices, and he graduated from the Royal Military College in Sandhurst in 1937.
His first post as a British military officer was in India, where he worked as a safari guide, shooting tigers and hunting wild boar with a spear. He longed to experience war like his father had and took command of A Company, 2nd Battalion of the Parachute Regiment — a legendary unit commonly known as "Paras."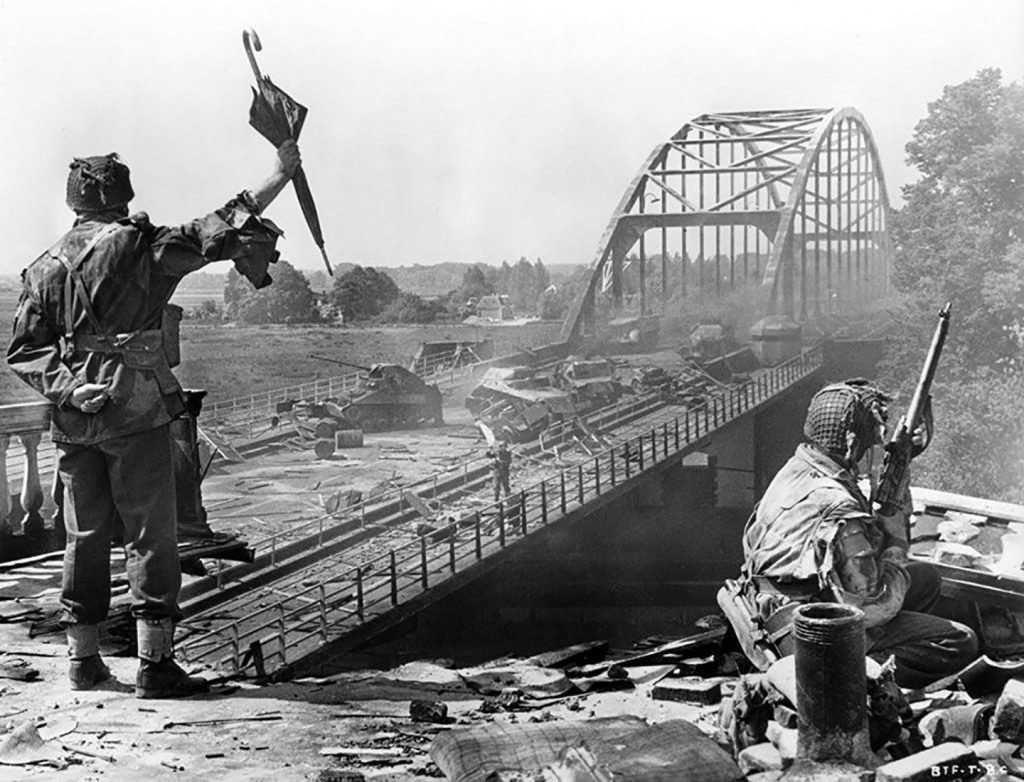 On Sept. 17, 1944, during Operation Market Garden, the largest airborne operation in history, the 27-year-old used his eccentric tactics at the German-held Arnhem Bridge in the Netherlands. As he led his company through residential gardens in Holland, he avoided the streets frequented by German patrols and surprised an SS unit, killing and capturing several soldiers.
Tatham-Warter trained his men to carry and use the Napoleonic-era bugle call as a means of communicating in case of an emergency. Similar to how Mad Jack employed a sword, bagpipes, and a longbow to rally and inspire his men, he used a bugle horn and umbrella.
The company's radios failed during the operation, just as Tatham-Warter had predicted. His men took the loss of critical communications equipment in stride, using the bugles to indicate their locations to maneuver reinforcements. Since Tatham-Warter also had great difficulty remembering passwords used to identify troops at night on the battlefield, his multi-purpose umbrella acted as a signal.
"It would be quite obvious to anyone that the bloody fool carrying the umbrella could only be an Englishman," he said.
When Bernard Egan, the Battalion's chaplain, was pinned down by enemy rifle and mortar fire, Tatham-Warter ran to his aid.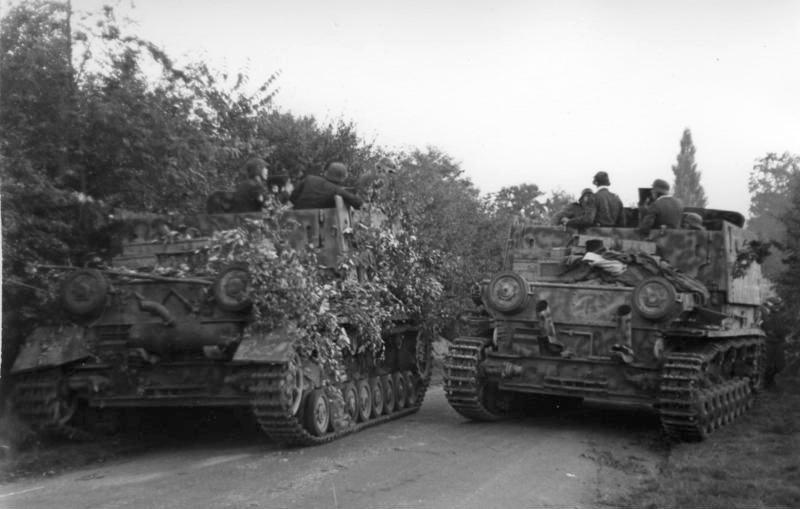 "Don't worry about bullets, I've got an umbrella," he said humorously after arriving at Egan's position. Tatham-Warter escorted the battalion's padre to safety while under the canopy of his shade. In the lull of combat, fellow British officer Lt. Pat Barnett watched Tatham-Warter open his collapsible parasol.
"That thing won't do you much good," he commented.
"Oh my goodness Pat, what if it rains?" Tatham-Warter quipped.
His most preposterous action, however, came against a German Panzer Division that rolled down the bridge toward his men. The bold officer grabbed his umbrella in one hand and a pistol in the other and charged the row of Panzers and armored cars. He took the point of his umbrella, thrust it through the observation slit of an armored car, and poked the driver in the eye, incapacitating him.
Tatham-Warter's unconventional battlefield heroism didn't sway the odds in his teams favor. His battalion was surrounded and captured. The Germans sent the wounded to a nearby hospital, and despite needing medical attention, he jumped out of a window with another prisoner of war. Tatham-Warter commandeered a bicycle and rode through German territory in broad daylight to make contact with the Dutch Resistance in the area. A woman took him in, gave him clothes to impersonate a Dutch painter, and provided false documents to keep the Brit's identity a secret. On the night of Oct. 22, 1944, Tatham-Warter personally led the evacuation of 138 prisoners of war and allied soldiers across the Lower Rhine to safety. The successful mission was codenamed Operation Pegasus.
He was awarded the Distinguished Service Order. His post-war days were spent on safaris in Kenya, where he encouraged tourists to photograph the animals instead of hunting them.